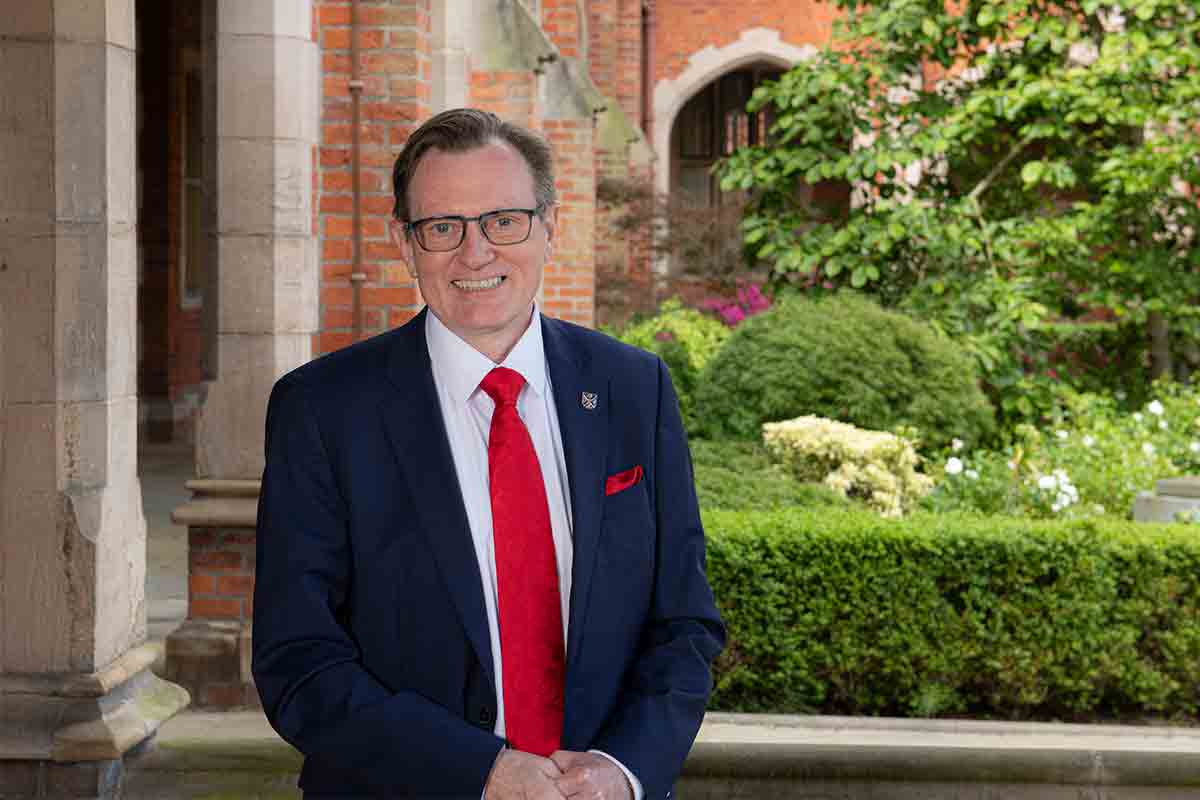 01 Sep

A 21st century approach to academia
Professor Ian Greer, Vice Chancellor, Queen's University, sees the mission of the university to effect social change and spur the economy towards innovation and national prosperity.
Queen's position on the world stage and locally
Universities aren't just about graduates and skills, they are also about driving change in society and the economy. One of the key metrics of a university's performance is its economic impact and what it does for society and the economy, and Queen's alone contributes $2.6 billion per year to the Northern Ireland economy.
As a university, we are currently ranked first in the U.K. on the entrepreneurial impact rankings and 21st for international outlook.
We pride ourselves on our ability to work with industry and business and have a very strong pipeline of partnerships which goes all the way from new products and services, through to the implementation of high-level apprenticeships and skills development programs.
As a university we feel that we not only deliver economic impact, but we have considerable social responsibility.
While the current global pandemic has made this an unprecedented year for Queen's, it has also demonstrated the university's resilience, highlighted our world-leading research, shown our willingness to 'rise to the challenge' and underlined our unwavering commitment to students.
Ranking and Reputation
We celebrated our 175 anniversary last year—we have grown from a small cohort of students in 1845 to a thriving multi-cultural community of over 4,300 staff and 24,000 students, including 3,000 international students from 85 different countries.
Our staff and our students are also increasingly focused on the United Nations Sustainable Development Goals (SDGs), which range from climate change to equality issues. We cover the full range of fields from healthcare and engineering through to social impact. We were ranked 43rd in the world from over 1100 universities for impact, which largely reflects our approach to the sustainable development goals.
Commercialization of research
We are the leading university in the U.K. for Knowledge-Transfer Partnerships. Queen's is a key partner in the Belfast Region City Deal which is driving forward over $277m worth of collaborative innovations projects and will create up to 20,000 jobs.
Queen's is delivering a number of significant projects such as the Global Innovation Institute, which blends together all the work in digital technologies like cybersecurity, wireless connectivity and artificial intelligence.
Covid Pandemic
Queen's has played a key role in the acute response to the coronavirus pandemic with a number of our academics becoming the go to experts on coronavirus for national and international media.
We also worked with partners across the healthcare spectrum to set up and rapidly develop the testing capacity for Northern Ireland. We were one of the first places in the U.K. to have our own bespoke testing facility on campus, for our staff and students.
Partnerships and collaborations
In terms of partnership, Queen's has significant international reach. We have partnerships with, for example, the Chinese Medical University in Shenyang, the Mohammed bin Rashid University in Dubai, and a number of smaller partnerships across India and the U.S. We have plans in our Strategy 2030 to grow our number of partnerships.
Queen's continues to be a welcoming, inclusive and attractive university to international students. Part of our international agenda is to attract the best students from a range of countries, adding to our already diverse staff and student body.
Despite a challenging year, our international numbers have held, which is very heartening and says a lot about our reputation.
Our reputation is so positive because Queen's is a high-quality university offering an excellent student experience, the cost of living in Belfast is relatively modest compared to many other parts of Europe, employability outcomes are good, and we are at an interesting time and place geopolitically.
International growth strategy
We are known internationally as a world-class university and we will continue to build on that reputation. We want to be known as a university which prioritizes the care and support of our students; a university that listens to students, responds to them and delivers, not just a high quality education, but really good pastoral care. For example, during the COVID crisis, we paused all accommodation contracts on request because, although it meant a financial risk for us, it was the right thing to do in the interest of our students
Brexit
Brexit is of course a challenge, but we believe there are as many opportunities as obstacles. From a university research and education perspective, most of the risks associated with Brexit have been mitigated or dealt with.
Queen's and Northern Ireland are in really an interesting space because we can look into Europe without losing the links to the U.K., and we're very well placed to interface with the U.S. We are looking at a number of options to further build our global reputation and grow our international partnerships.
Message
Northern Ireland is a very exciting place, undergoing considerable change with the development of our knowledge-economy which offers great opportunities for education, for innovation and to drive the economy and society forward.