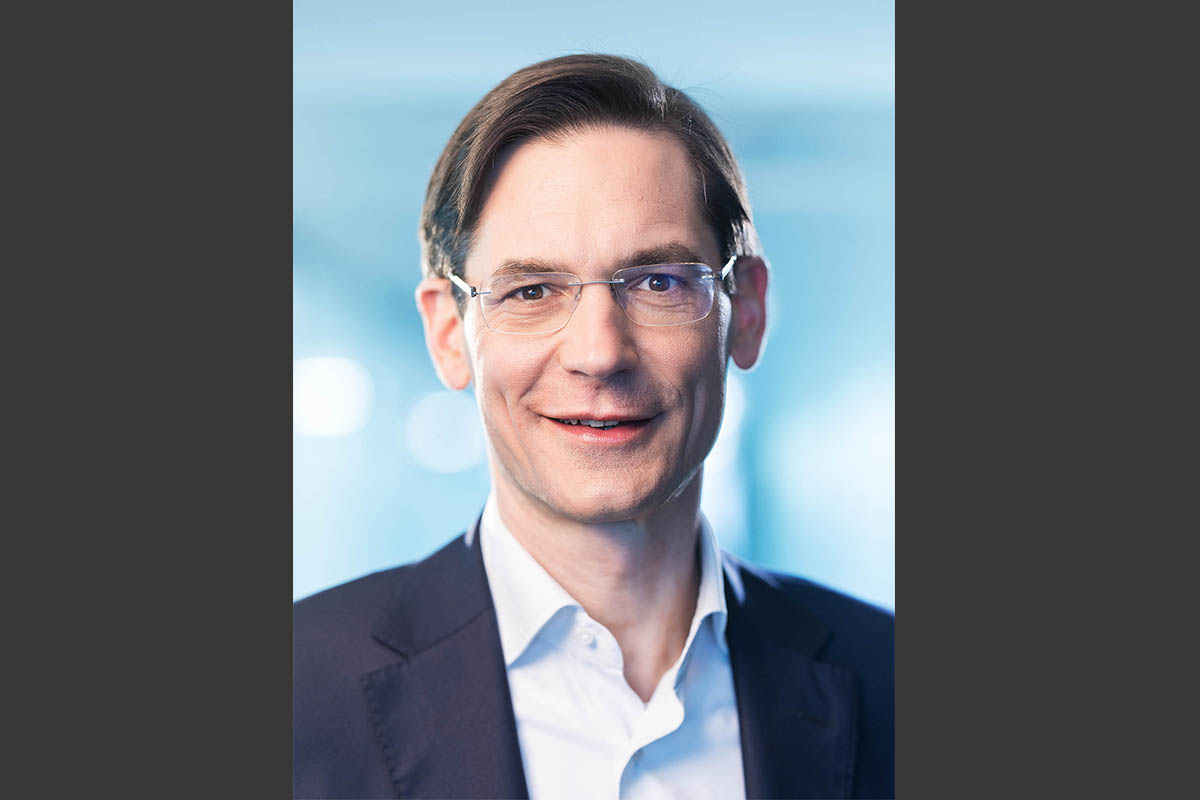 06 Jul

Bridging traditional and new technologies
Georg Kopetz, CEO and Co-Founder of TTTech, on the essential role of smart networks in new technologies.
Could you give us an overview of Vienna's current tech and automation sectors? How do you view TTTech's role within this ecosystem?
Vienna is an international hub and a global capital. Everyone knows us for our cultural, historical, and traditional influence in the region. The city is developing as a fantastic spot for tech companies, and we view ourselves as a leading company in the tech field of this city. We see more and more industries converging between IT and classical industrial technology. TTTech Group is a group of high-tech companies active in this revolution from safe automation to safe autonomous assistance.
Our company's vision is to help machines become smarter, hence more productive and easier to live and work with. It is important that we support the smart, clean, and fast trend toward a more sustainable economy with digital solutions with a special focus on safety and reliability. The more you depend on IT, the more important it is that your IT system should work under any circumstance. We often talk about high-tech coming from the data center and the classical devices such as smartphones, but there is also a different sector of IT, which is industrial technology. This includes, for example, control systems and embedded systems as well as smart machines. In this, Europe is very well-positioned, and Central Europe is leading the global market with a lot of "hidden champions". Therefore, Vienna is a great place for us because we are right in the center of these regions focusing on smart, digital machines, enabling them to provide safe operations for consumers.
What capabilities does TTTech Auto provide to its clients and what are its key areas of focus? Can you give us an overview of recent milestones the subsidiary has passed that showcase its growth and strengths?
TTTech Auto was founded in 2018 when Samsung Electronics joined Audi and Infineon as a shareholder in the company. The idea was to provide a safety software platform to enable the evolution from automation to autonomy. For us, it is essential to be an independent neutral player. The automotive industry is very highly networked and comprises many different players. They need a mutual integrator to help them integrate all the different applications, sensor functions, and diverse systems to provide software-defined cars and machines. TTTech Auto therefore orchestrates and integrates the different functionalities necessary for high-level automation and autonomous driving. This is normally done by a network of companies working together under the leadership of one original equipment manufacturer. Because traditional IT technologies are not made for the operational field where cars perform, TTTech Auto comes in.
In terms of milestones, we just announced a $285-million capital increase with Aptiv joining Audi, Samsung, Infineon, and TTTech Group as a new shareholder to increase our presence on the transatlantic market. Aptiv trades on the New York Stock Exchange and also has a very strong presence in Europe and around the world. While Europe remains our home market, we also have an excellent Asian footprint thanks to our activities in Japan, South Korea and China. We also want to step-up our footprint in the North American industry.
What major advances has the automotive industry made in terms of harnessing new digital technologies? What could the transport sector look like in the future, considering these new technologies?
Nearly every new car is now connected to the internet. This connectivity can be used to upgrade the car to provide new functionalities, as well as integrate consumers in cars into the internet world. To do this and drive, you need to be assured that you are not distracted. This is where the topics of automation and connectivity go hand in hand. If you have a car that can drive at least partially on its own, you can use those services.
Another important trend is sustainability and this comes down to finding new ways to power our cars. Electric power is the leading technology in that field. To power a car's battery, there needs to be a charging infrastructure as well as an option to charge the car with little burden on the driver. The idea of having an opportunity for the car to drive on its own to a charging station and charge itself without having the hassle to wait until the car is ready is also a big service that will come to the car industry. Consumers will be able to drop their car off at their apartment or house, and the car would get itself to a charging station, probably underground, charge there and then come back fully charged and ready to go when needed. We will have a completely new mobility life compared to the one we have today.
The car can also be shared with other users, family, or friends. This means going to a more user-centric industry, which makes it a more efficient and flexible industry. You can choose the kind of car you need for a certain purpose. If you are going to the furniture store you can take a bigger car or van, but if you are going on a weekend jaunt with your partner, perhaps you might choose a sporty car. For companies, carpooling also makes a lot of sense, and if you can even work in the car, it increases competitiveness in the aerospace and railway sectors, especially for short distances. This also opens the door for disabled or elderly people who cannot drive. I do not foresee cars without steering wheels in the near future. Neither the consumer nor the technology is ready for this radical step. However, I do see levels of automation that support the driver in critical situations or support drivers with impaired vision. This is a great compromise between safety and the freedom to move around.
How significant of an opportunity has the large shift towards sustainable practices in lifestyle and industry had on TTTech's research and development as well as its offerings? How is the company contributing to sustainability agendas in its operations and products?
The transformation to a net-zero economy is a reality, as well as a huge business opportunity for technology companies like ours. On the one hand, we are very active in the renewable energy sector with the world leader in wind power, Vestas, since we support the control and networking platform for their wind turbines. On the other hand, it is about building technologies for the smart grid to enable communication and power. We need to be able to react in real time if there are any voltage changes in the system to sustain safe operations.
Like many cities, Vienna is looking to transition the municipal machinery for waste collection or other cleaning equipment to purely electric. One landmark example is our cooperation with Rosenbauer, the Austrian leader in firefighting machinery, which led to the creation of the first electric firetruck in the world, which is also used in other smart cities like Los Angeles or Dubai.
What technologies has the company created for use in the aerospace sector? What opportunities is the company looking at to extend its technologies for further use in space and travel?
The aerospace sector is probably the ultimate frontier when it comes to safe computing technologies because if you travel on a plane or a spaceship, you want to return to Earth. Therefore, the computer system must bring you home. A network company like ours that can master space and aerospace has excellent credentials to move into other sectors. We have a motto: "Aerospace safety at automotive cost". This shows that we want to transform aerospace principles at costs that allow other industries to adopt them.
In terms of technologies, deterministic networking is key because it makes sure that if you transfer data on the system, its delivery is guaranteed. That way, you can make sure data is safely transmitted in the system. This is very important for many industries and aerospace is still the frontrunner in these technologies. We are very proud to be a part of many global space programs including the NASA Orion program, the NASA Gateway, as well as the European Ariane 6 program. We believe aerospace and space are still an inspiration for many engineers and a key area to advance safe technologies and improve human lives.
What are your personal goals for the company as CEO? Where would you like to see the company and sector in the next five to ten years?
My goal is that the company can continue growing and making an impact. Our employees provide excellent value and I hope to continue our collaborations, especially with North America and Asia. Tech markets are global markets and we can only benefit if we work together, especially on safety. Everyone should get the best technology available on the planet and here should be no boundaries between countries, regions or territories.
Do you have any final comments for the readers of Newsweek magazine?
If people would like to work in the advancement of traditional sectors such as cars, planes, or industrial machines, TTTech is an incredibly interesting place. We are right in the middle of the digital transformation from the old to new worlds, at the juncture between tech, IT and the industrial sectors, trying to bridge different vertical markets.
On another note, Europe, Austria, and Vienna in particular have a key role to play in the transformation of machines into smart machines. TTTech wants to be a global driver and shaper in this evolution. For Vienna and Austria, it is great to have companies like TTTech headquartered here because they provide jobs, value creation and tax revenue. This is a fantastic symbiosis with a great city. The city benefits from groups like ours, and TTTech benefits from smart cities like Vienna. The exquisite education system, cleanliness and safety of our city make it a great place to live and work.