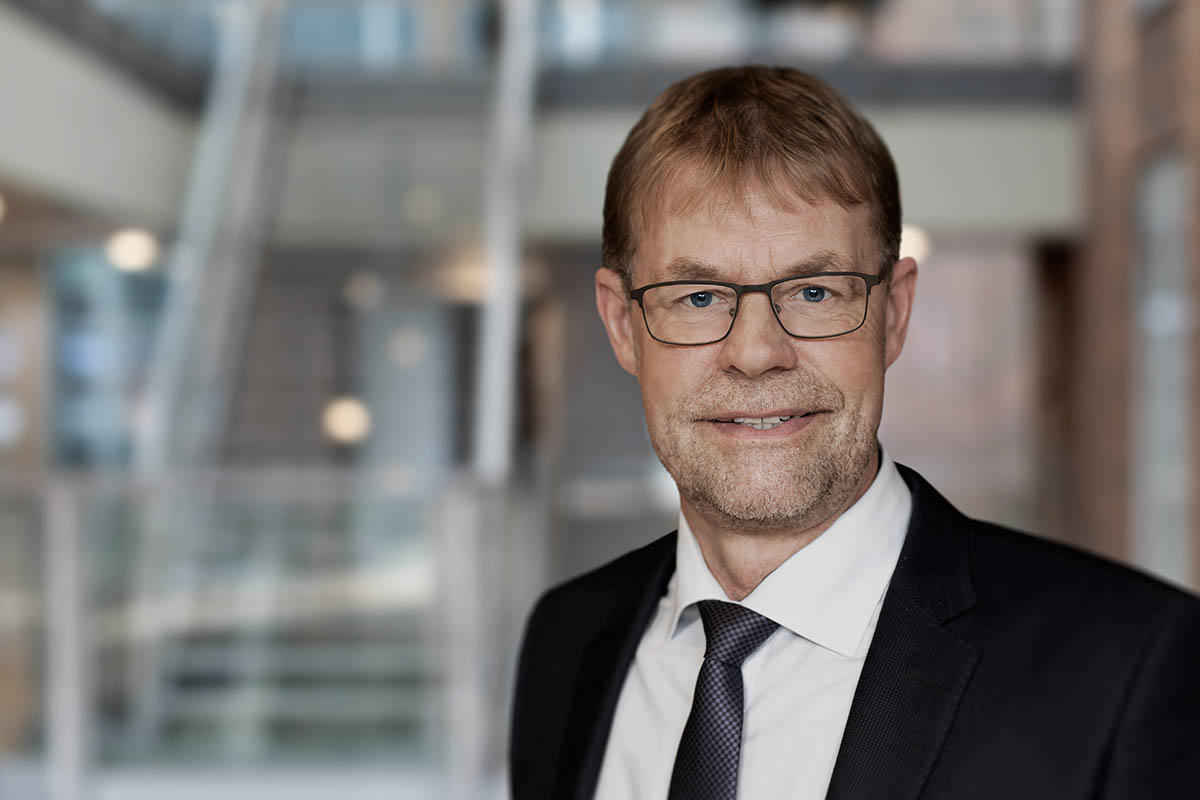 27 Jan

Consultancy calls for green action
Lars-Peter Søbye, CEO, COWI, sees the global transition towards lowering carbon emissions and creating circular economies as imperative and details the efforts the company is making to initiate positive change.
What is COWI's core focus in its consultancies across its myriad of industries?
COWI was founded in 1930. Our primary intention was to support the sustainable development of society. This focus has been part of our DNA from the beginning throughout all sectors we have been involved in. We are always searching for the best possible ways to apply our knowhow to projects around the world and have an impact, particularly in the green transition. A decade ago, not many people were interested in sustainable projects, but this has changed. There is now no way to lose if one invests in serious businesses dedicating themselves to the green transition. Pension funds are now investing large amounts in green development as they value them as significant prospects with good returns. At COWI, we are using a long-term perspective to our green investments. We want to make an actual difference. In the meantime, we need to accumulate capital and be sustainable as a company through acceptable returns on investments. We are expecting a growing turnover in the coming year.
Moving forward, we continue to strive to be greener and environmentally sensible. Our target is to have 100 percent of our revenue come from projects that support the green transition. Denmark's leading position within the renewable energy sector has played a significant role in our efforts. The technology used in the creation of artificial energy islands is cutting edge and can drive the development of sustainability to the next level. The worldwide need for energy is not going down anytime soon. Our goal is to come up with new innovative solutions and sustainable alternatives to fossil fuels. We are investing in robotics and artificial intelligence. Companies like COWI have line management organizations but are run by a matrix management organization. Many of our employees are engaged in different network groups that specialize in artificial intelligence, robotics and other innovative aspects.
What significant projects is COWI involved in that push the sustainability agenda?
We have more than 10,000 ongoing projects around the world. Noteworthy projects include our work as consultants for DFDS—one of the largest cargo handlers in Denmark—in breaking the chain that prohibits the incorporation of green fuels or e-fuels in transport. We are also working on the first artificial island in the North Sea. The site will have 670 15-MW windmills that will produce enough energy to power 10 million households. Power-to-x technology can transform renewable energy sources into green fuel. Moreover, we have created an offshore wind farm in the U.S. that covers an area of 250 square miles. There are many projects running, but these are the ones that stand out for me. Each project is unique, with only 50-60 percent of all projects being developments we have previous experience with. As a result, innovation is present during every single day of operation for us. On a corporate level, we are investing in research and development related to the green transition through new materials with minimal carbon footprint. We are heavily invested in showing customers the difference using innovative methods instead of traditional ones can have in relation to climate change. We see many new possibilities for projects, especially in the U.S. and the U.K. in addition to our core Scandinavian market. Global infrastructure within the green transition is far from complete.
How important are partnerships in tackling global challenges?
The world we live in and the challenges we face are getting more and more complex. In such a world, COWI should not deliver complete solutions on our own. We believe that co-creating solutions with customers and partners is the best way forward for everyone. In the future we will be working closer with customers and partners to develop groundbreaking services and expertise. We are doing our best to be part of the worldwide discussion on the green transition through social media campaigns and interviews. We are also active at universities in trying to help new talent and newcomers in the industry to take part. We see it as our responsibility to be an active voice in the public debate and bring our knowledge and expertise to the table when it comes to finding the best solutions to society's challenges.
If we do not do something immediately, the planet will not be livable for our children and grandchildren. Green growth is both expected and necessary. It is crucial that we stop talking about what we want to do and start doing it; the time to act for the future generations is now. The good news is that we already know many solutions that can move the world in a sustainable direction. What we need is speed and commitment. We should all focus more on the green transition. By working together in partnerships across sectors and industries, we can do much more much faster.