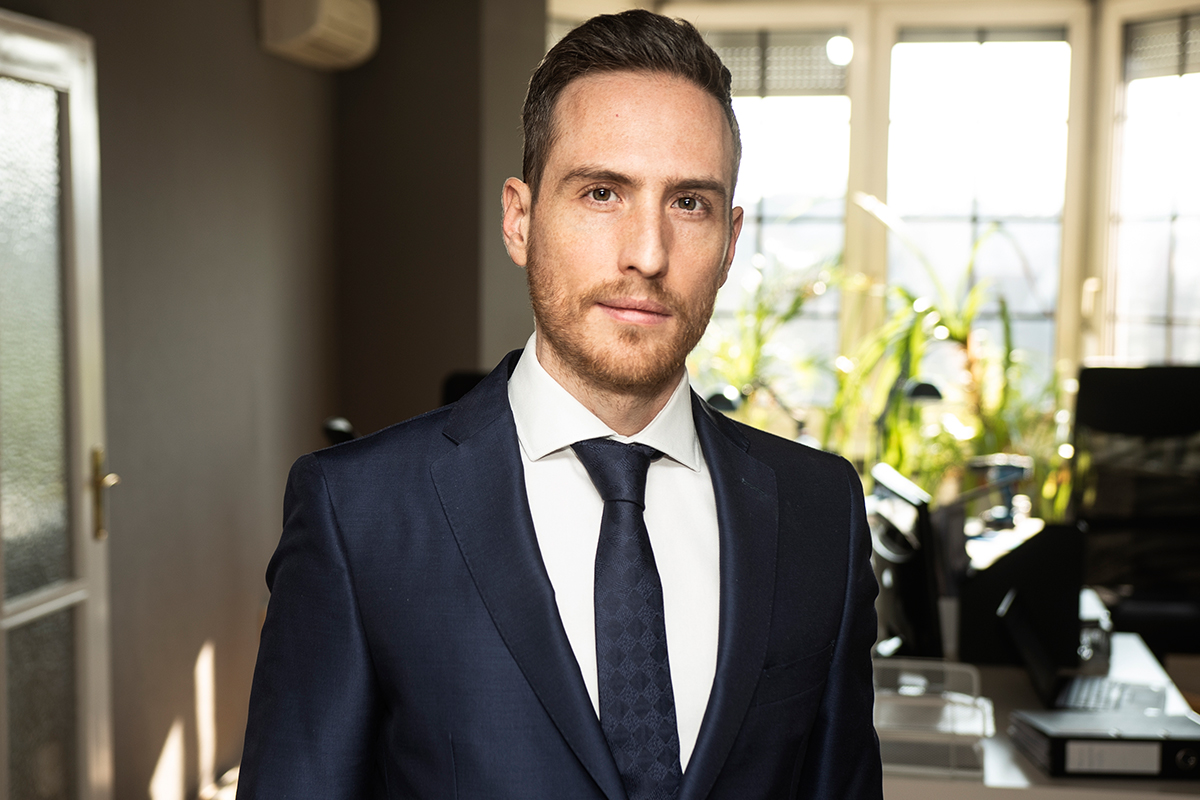 15 Jan

Cutting-edge innovations highlight Hungary's international role in life sciences
Daniel Szilagyi, General Director, Biropharma, discusses the latest advancements in Hungary's pharmaceutical sector and his company's strategy to tap into the global market
Can you give us an overview of how Biropharma was established and its main product?
Biropharma came to life with the invention and production of Avemar. This natural dietary supplement is made from fermented wheat germ extract and is used in the diet of cancer patients. It is recognized as an effective supplement to oncological treatments and is thoroughly researched, with more than 40 peer-reviewed medical publications on the product. We currently have approximately 40 percent of the market share in Hungary.
Beyond the product aspect, we want to add more to our patients' lives. If a brand wants to exist in the long run, it needs to give back to the society where it operates. We are planning to launch a new program in the coming months to help patients tackle the difficult situation of being diagnosed with cancer. When you learn you are ill, your life completely changes. Often patients cannot process all the information they receive. We want to provide them with the tools they need to cope and support them mentally.
How significant are exports of Avemar to other countries, and which markets offer the most opportunity?
There is a strong global interest in the product. Biropharma has the support of the COLOMBUS Private Equity Fund, which was created by EXIM Hungary and Carion Holding, to support exports from Hungary. We are present in more than 15 countries through distributors, and we receive requests from different countries every month.
The U.S. market is our number one priority as an export market. Our goal is to double our sales and establish operations within the U.S. this year. We have plans to strengthen our presence on Amazon, which is an important distribution channel. We are working to bring the product to the marketplace on a professional level. We are also focusing increasingly on Southeast Asia. We will soon be launching Avemar in Malaysia, the Philippines and Bangladesh.
What are Biropharma's plans now that the COVID-19 pandemic is in its later stages?
Pharmaceutical sales during the pandemic lowered because people now tend to go out less to pharmacies. However, the pandemic set the stage for more opportunities in e-commerce, and we are strengthening this vertical. We are actively renewing our web page and digital tools. Hopefully the second half of 2021 will return to some sort of normalcy.
Our plans are to continue to grow our business by leaning on three strategies. First, we want to increase exports, especially to the U.S. Second, we want to work on consumer communication in Hungary before deploying similar tactics in other markets. Third, we want to focus on the development of a new Avemar product that will help patients consume it daily. We hope to bring this to the market this year.
What are the most unique and disruptive life science projects Hungarian companies are working on?
The company with the largest expected impact is Mitochon Technologies, which in-licensed the development of several indications of the BGP-15 molecule. BGP-15 is a new drug candidate with orphan-dosing designation and rare-pediatric designation from the United States Food and Drug Administration in the treatment of familial dysautonomia. The BGP-15 molecule can also be used in the treatment of COVID-19 for combating inflammation in the lungs. We may get permission from the local authority to begin clinical trials soon.
During the fight against COVID-19, a lot of innovation was necessary–and local company Clinichem became involved. They provided a safer approach in storing, transporting and handling virus samples. Workers were not infected because the virus was disactivated.
We are also developing a new kind of liquid multivitamin that contains all necessary vitamins and nutrients you need in a day according to a weekly rhythm under the name Real Balance California. We hope to bring this new generation of liquid multivitamin to the market next year.
How does Hungary's life sciences sector stand out compared with worldwide markets?
We have many capable people in Hungary. Our research and development sector is significant, and visible from our global footprint. It was Hungarian scientist Katalin Karikó who led the research on the ribonucleic acid technology behind Pfizer's and Moderna's COVID-19 vaccine. The government is now supporting these kinds of investments and innovation is growing.
Hungary has a strong reputation and stands out in the pharmaceutical industry. Big players such as Sanofi, GlaxoSmithKline and Teva Pharmaceuticals Industries produce pharmaceutical products in Hungary. The nation has a significant number of Nobel Prize winners per capita; being proud of our scientists is part of Hungarian culture. Hungary is a great place to invest in and import high-quality products from. We are a talented people, and pharmaceuticals is a heritage sector for us.