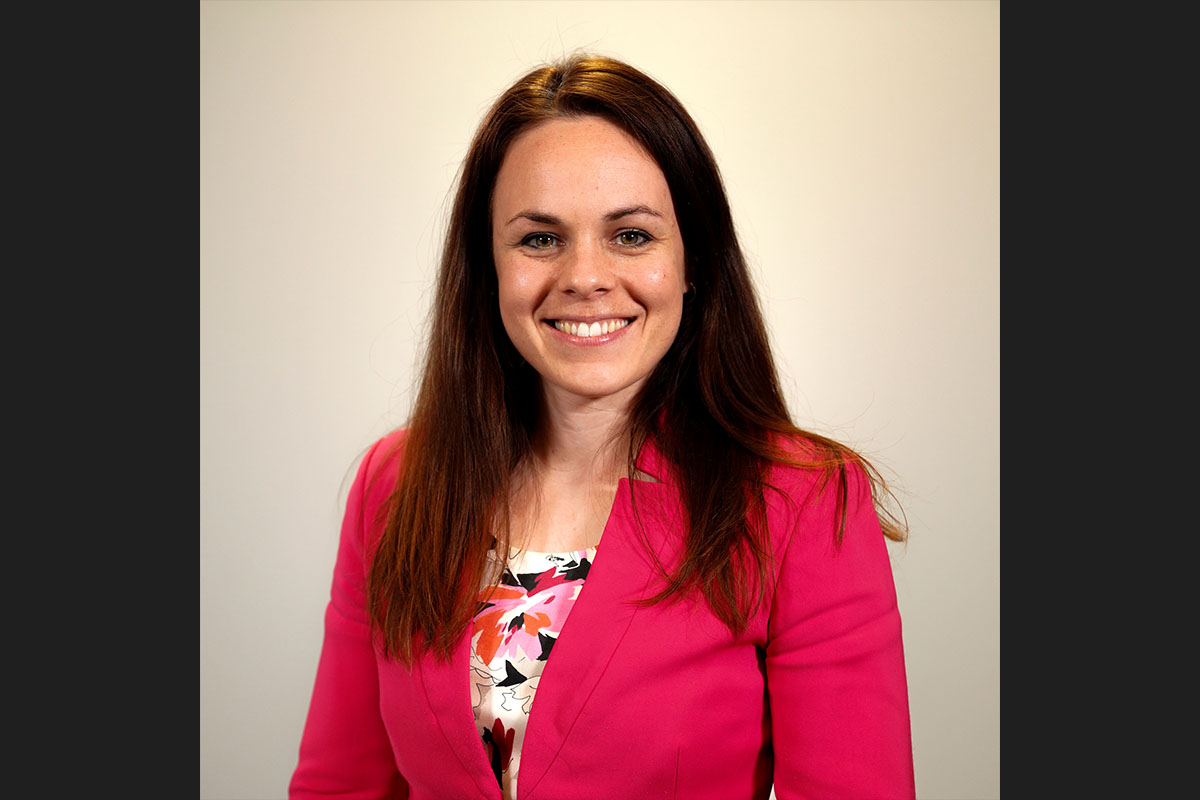 13 Apr

Economic challenges spur motivation for national growth
Kate Forbes, Finance Secretary, Scotland, addresses current hurdles the Scottish economy needs to overcome as the COVID-19 crisis winds down and the immense amount of opportunity for investment in the country.
How is Scotland's economy faring as challenges created by the COVID-19 pandemic lessen?
Both KPMG and the Scottish Fiscal Commission are forecasting growth in our domestic gross product by 6.7 percent in 2021 and a return to pre-pandemic levels in the second quarter of 2022. This is two years ahead of what they were forecasting in January 2020, which is certainly optimistic. However, we know that our gross domestic product has been hard hit by the pandemic. It grew 4.7 percent in the second quarter of 2021 as lockdown restrictions eased. Although recovery is slowing, this shows how quickly the economy bounces back when lockdown restrictions are loosened. Gross domestic product figures are fluctuating from month to month. The rapid pace at which demand in the economy has rebounded means we saw bottlenecks emerging over the last few months in the Scottish and global economy. There are a lot of supply chain disruptions and labor shortages impacting sectors in Scotland. These are leading to a rise in inflationary pressures.
In terms of the labor market, record falls in employee numbers in spring 2020 has meant that there are consistent signs of recovery as the economy reopens. There has also been a strong growth in payments. HM Revenue and Customs data for Scotland shows that median monthly payments for pay-rolled employees grew by 7.4 percent between February 2020 and September 2021. Obviously, furlough will have had an impact, especially since it ended last month. We do not know yet what the full impact of this will be on unemployment. The Scottish Fiscal Commission expects unemployment to rise slightly in Scotland to 5.4 percent in the fourth quarter of 2021. However, we have seen a decline in the number of people that were on furlough in Scotland over the last few months.
What is the government's current strategy to regrow the Scottish economy?
Our vision is to create a pro-prosperity, pro-business and pro-job environment that allows entrepreneurship to flourish and make Scotland an even more attractive place for investors and innovation. A main driver will be creating well-paid secure employment. Scotland will always have a smaller population of 5 million people. We therefore need to stimulate growth by investing in our people and expanding opportunities for them. We have a tradition of being pioneering and innovative. We want to build on that and invest in innovation, expanding on new opportunities internationally and supporting businesses with digital opportunities.
We have seen strong evidence through the last year that businesses that coped best with the pandemic and are recovering fastest are those that have embraced digital technology. We want to become a leading digital economy and support businesses in adopting and benefiting from these new technologies; this is one of our most significant priorities. Since January 2021, we have invested over $62 million to help small and medium-sized enterprises invest in improving their digital capability. With a small population, a reduction in access to labor from outside the country due to Brexit and changes to our immigration policy, the only way forward is to invest in digitalization and related skills.
What effects has Brexit had on Scotland's companies and trade?
Scottish businesses are certainly burdened by what we are calling the EU exit red tape. It is much more difficult for exporters to ship Scottish goods to Northern Ireland and to the EU. Although this was predicted through our own models prior to the exit, visible impacts are disproportionately concentrated in specific areas such as agriculture, food and drink, textiles and manufacturing, all areas with growth potential in Scotland. The latest data covering business feedback in September 2021 indicates that more than a third of all manufacturing businesses in Scotland have faced increased overall costs and almost half have faced increased transportation costs. While this should not surprise us, feedback from importing and exporting businesses showed that 41 percent of businesses' top challenges were faced at the end of the transition period, including transportation costs and disruptive issues at the border.
Brexit has also affected our workforce. We have seen a decline in EU nationals working in Scotland, which has had a particularly negative impact on the hospitality, agriculture and meat processing sectors. The Scottish Fiscal Commission forecasts that Scotland's working age population will fall by an average of 10,000 a year for at least the next five years. Net migration from the EU is lower due to Brexit and national insurance registration of EU nationals in the first quarter of 2021 was around 70 percent below pre-pandemic levels. For a small country that relies on trading, the shrunken workforce has had an impact on imports and exports.
We want to have access to one of the largest markets in the world; any opportunities are small in contrast to what we are missing out on. This is particularly felt when it comes to new trade deals. The most recent trade deal with Australia and the U.K. government will be beneficial, but those benefits may potentially come to fruition over the next few decades. Unfortunately, they will not replace or substitute what Scottish businesses have lost in the last six to nine months.
Why is Scotland attractive as a market for foreign direct investment?
We have been recognized as a top destination in the U.K. for foreign direct investment outside of London for the past six years. Three of our cities, Edinburgh, Glasgow and Aberdeen, appeared in the top 10 U.K. cities in 2020. Interestingly, inward investors constitute only 3 percent of Scotland's businesses but are responsible for 34 percent of employment and 77 percent of Scottish exports. It cannot be overestimated how vital these investors are. Regarding attracting foreign direct investment, we have established a global capital investment plan to make it easier for investors to find investable propositions in Scotland. We coordinate across the Scottish public and private sectors to find these propositions. We are very conscious that capital is out there, but capital always finds its way to the easiest investable propositions. Our global capital investment plan sets out what we are trying to do and how investors can secure these opportunities. We have representatives across the world in hubs identifying the potential for said investment.
Tech and renewables are currently favorable for investment. Scotland is home to more than 40 percent of the U.K.'s wind and water generation capacity. As the world looks for green opportunities and businesses understand that markets, clients and customers are expecting them to decarbonize, there are significant advantages to being based in Scotland and having access to more renewable sources of energy. Additionally, we currently have a thriving tech ecosystem. This sector is critically important for our economic recovery. It is forecasted to be the second fastest growing sector in Scotland. We are seeing increasing numbers of global corporations choosing to establish their tech hubs in Scotland because of access to skilled labor and other benefits.
What is the public sector doing to further bolster Scotland's fintech sector?
The Scottish government was one of the driving forces behind the creation of FinTech Scotland and that was recognized in the Khalifa Review of UK Fintech as an exemplar for others to follow. We have the largest fintech cluster in the U.K. outside of London and FinTech Scotland was the first in the U.K. and the third in Europe to gain a fintech cluster excellence award. We have more than 181 companies disrupting markets and gaining customers. This sort of cluster excellence has been further reinforced by the establishment of the world's first global open finance center of excellence by FinTech Scotland in conjunction with University of Edinburgh and other entities and institutions. Externally, Scotland's fintech cluster and destination is well established. However, we must do more; there is greater potential out there.
What is the role of the Scottish National Investment Bank?
The bank is going to be a large part of our COVID-19 recovery in supporting businesses and coming up with ideas to address the structural challenges we face, not in the least the climate emergency. It opened in November 2020 and has so far committed over $174 million across eight investments. It is the first mission-based bank in the U.K., which means it must invest in line with its strategic missions. We are capitalizing it with $2.75 billion for the next few years. The bank has the potential to transform our economy with patient growth capital for businesses and projects. While it follows strategic missions set by ministers, it is operationally independent from the government.
What are your personal goals as Finance Secretary?
I want to ensure that with our limited fixed budget we are investing in areas that are going to deliver the most sustainable and inclusive growth. We need to have a robust pipeline of funding in partnership with the private sector into sectors that have the most potential to grow, such as renewables, tech and food and drink. At the same time, we are investing in our skills system to ensure we have the right skills in Scotland. These are my two priorities. Scotland has huge potential with our people, specific sectors and natural resources. However, there is a lot more we could do. Our process of investment must be in partnership with the private sector. For example, our global capital investment plan will move forward a green market solutions program focused on helping simulate private sector investment into major projects and new technologies. We are endeavoring to leverage private capital into Scotland and ensure that it complements public sector investment in key growth sectors, particularly when it comes to our green investment portfolio.