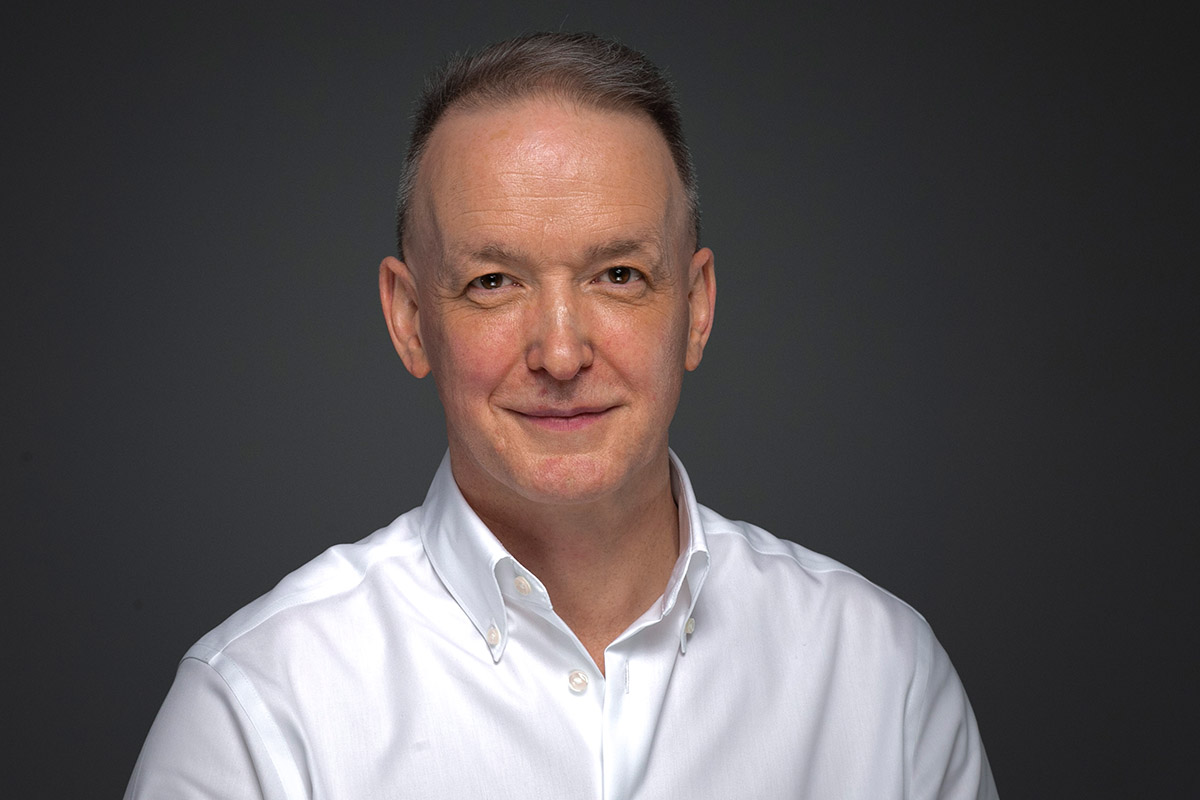 06 Apr

Energizing Scotland
Robin Watson, CEO, Wood PLC, has a company fresh off the backs of a major merger and is speaking to us about what comes next.
Founded in 1982, Wood has turned into a leading global consulting and engineering company in the energy space, and a network of 40,000 professionals spread across 60 countries. Can you give us a rapid historical perspective on the group? How has it managed to grow and develop so fast, and what are some of the major factors behind its success?
Indeed, we are global consultants, engineers, and technical experts. Essentially, we are very much a technical organization. The company actually started as a fishing fleet originally from the Wood family. Then it went into marine engineering as the fleet expanded, and then, of course, when North Sea oil came along in the 1970s, it got into oil field services. It then grew quite significantly with a range of organic growth and acquisitions. One of the more obvious pivotal moments is when we acquired Amec Foster Wheeler in 2017, something I was responsible for in my capacity as chief executive
To give a bit of background, I felt we were too focused on upstream oil and gas. It was really to broaden the end market exposure of the business. Evolving and adapting is a big part of what we are about, and as we get through the pandemic, the importance of resilience is fundamental. That evolution has been a core part of the culture. We are a fairly pragmatic organization that believes in integrity and long-term relationships. About 80 plus percent of our business is repeat business through good delivery for our clients and investing in relationships and trust. Additionally, we innovate very regularly.
Through the Amec Foster Wheeler acquisition, we have doubled the size of the company and we have reduced our reliance on upstream oil and gas by about two-thirds in the same period. It has been a fantastic journey. I have continued on with what Ian Wood and other leaders before me embarked. Foster Wheeler and Amec, of course, go back much further than the 1980s, if you take the origins of the entire organization as it sits today. Thus, we feel we are very well primed, as you say, for both the energy transition and the drive for sustainable infrastructure.
Wood prides itself as a company that tackles and solves some of the world's most difficult problems. What are some of the main projects the firm is currently involved in, and what growth streams are you targeting specifically?
We have deliberately positioned the business across what we call the megatrends, which means that we regularly assess the markets we are operating in, as well as challenges our world faces, to make sure we are in the best position to respond. We use scenario analysis to help us define our position and, in turn, our strategic priorities. Back in 2015 or 2016, as I was just taking over as chief executive, four megatrends emerged: energy transition, the drive for sustainable infrastructure, the modernization of industry, and digitization and future skills. Our strategy was around ensuring we have the right skills mix and capabilities to meet the challenges of these markets. And I said earlier, we are already well positioned.
Wood has over 60 years of hydrogen experience, which is hugely important to the future of energy transition. We have 20 years of experience in carbon capture and storage, about 15 years in solar onshore and wind onshore and offshore, and over 100 years of process engineering. This is largely conventional energy, but also refining chemicals, specialist chemicals, polymers and new materials. We feel that we have made very good progress with the business and, obviously, our leading role in industrial decarbonization.
In terms of specific projects, in the last three years we have been doing modifications for one of our clients offshore in the North Sea, where we put electrically generated wind power onto the asset so that it no longer burns fuel gas. This reduced the carbon intensity of that specific asset. We have put solar panels onto refineries in Europe, which, again, significantly reduces the carbon intensity of individual process facilities. Recently, we won an engineering and construction contract to expand a renewable bio-refinery in the southern U.S.
In the U.K., with have just won an integration project management role for the Humber Zero, one of the two primary industrial decarbonization carbon capture projects in the U.K. In addition, we have just done some permitting in front end engineering for the U.K.'s first hydrogen storage and distribution pipeline, which is something we are really excited about.
We also have a framework agreement to provide engineering and consultancy services across offshore and onshore clean ammonia in hydrogen projects. Part of the whole hydrogen chain, and particularly green hydrogen chain, is the green ammonia chain, so this, too, is quite exciting. Another example in North America is what we have just picked up: a package of four consecutive solar projects for renewable power for a customer who has some conventional onshore oil and gas operations.
Another trend we see is the hybrid model becoming much more of the norm in industrial decarbonization. Reducing the carbon intensity of existing facilities, assets and infrastructure is a huge part of moving forward to provide affordable and sustainable energy in the future.
Could you walk us through your own objective to reduce carbon emissions by 40 percent by 2030, and, importantly, how you are tackling scope 1, 2 and even 3 emissions?
A lot of companies can tick a net-zero box for 2050, and we certainly felt we could do more in the short term. We set our sight on reducing our footprint by 40 percent. We are largely focused on having science-based, provable targets and were very focused on our carbon footprint in much of what we do. In our real estate, for example, we are thoughtful of the types of lease arrangements and the type of energy that goes into our facilities. We are not a massive consumer of energy as we are an asset-light business; we do not own facilities that generate and consume a lot of energy. In fact, we provide that support to clients. We are very careful about the quality of offices that we go into, making sure that the energy efficiency of the offices in which we have our people are of low carbon intensity, or as low of a carbon intensity that is available in the specific geography and local area. We are also consciously reducing travel, travel allowance and travel budgets across the business, so we do see ourselves as doing significantly less travel moving forward than we did pre-pandemic.
Regarding scope 3 missions, we have studied them with a good debate in the last year. We wanted to get scope 1 and 2 really nailed down and very publicly committed to. There is a complexity, certainly, in scope 3, but we are actively managing that. In the last six months, we have invested significantly in our supply chain capabilities to put more emphasis on category management, consolidating some of the contracts, simplifying the supply chain, and then invoking some very clear ESG and energy commitments from our key suppliers. Scope 3 is our less mature position as compared to scope 1 or 2, but I am sure that is pretty true across most entities because of its complexity.
Some of the debate we certainly took to the forum at COP26 is that we do need a watch on some of the developed prominent economies in the world. Effectively, Asia is the assembly line of the entire global economy in some respects, so we do need to watch that the scope 3 emissions from some of the developed economies is something that is recognized. Frankly, you can reduce your own footprint in terms of, for example, a steel manufacturer, but if you are still consuming steel, you are still causing a carbon footprint by way of scope 3 emissions. It is something that we have talked quite a lot about and about which we are quite conscientious. It is as much about the consumption of materials and products that have a high carbon intensity as about whether you actually manufacture them yourself.
From an ESG prospect, improving our gender balance is a big focus for us. Generally, in an engineering company there are less female engineering graduates, so we are focused on exactly that and we have committed to a 40 percent female representation in senior leadership roles. Actually, our board and executive team is well represented with a good gender balance, but there is a senior management level in the business where we need to do more work. To achieve that, another ESG target that we put out there quite publicly is that we have done an unconscious bias training for the entire organization. We are very involved in how to improve the representation, but diversity comes from an unconscious bias education.
We have also committed to a single use, plastic-free policy across all our offices for the end of this year. This will be quite a challenge to achieve, but we are very committed to it. We have also adhered strictly to the Building Responsibly principles. In fact, we were one of the founding members of Building Responsibly. Frankly, there is work that we do not do because we view it as effectively modern slavery. We have managed to get clients and others involved in The Building Responsibly principles to ensure that we and our labor suppliers sign up to comply with the conditions and build that into their supply chain fully by 2030. In fact, by 2030 everyone that works for us will have signed up to these Building Responsible principles as well, which is all about worker welfare in effect. We also want to double our client support in the energy transition by 2030 and remain top quartile in our ESG investment ratings through the peer group by 2025.
Finally, we have committed effectively a million dollars a year to global causes through the decade. We have taken on diversity, climate, worker welfare, repositioning the business ESG and community rights across our ESG scorecard because we feel it is broader than just reducing your carbon emissions. At least, that is the approach we are taking.
Alongside addressing your environmental impact, how are you deploying your R&D capabilities and innovation in the pursuit of green tech solutions?
As an engineering company, innovation, data analytics and digital solutions are in our DNA. We have some of the brightest engineers in the world here. Of course, we do feel that harnessing that innovative mindset is key to unlocking energy transition and is a really important focus for the company.
A lot of what we have achieved in the offshore environment with our clients is almost counterintuitive and hugely impressive, working in hostile environments. Hence, we can take some of that man-machine interface, and almost human nature interface, and the kind of experience and knowledge we have in providing technical solutions despite technological or environmental challenges, or harsh conditions, to unlock the value there. It can be harnessed in wave energy, green hydrogen or wind farms to drive the carbon capture process; deep field drilling can tap into geothermal energy; carbon capture and storage is reusing the reservoirs that have been dissipated; and remote node points can enable offshore energy generation. We have ready made infrastructures for the delivery, and we can repurpose some of the infrastructure that is there. It really does not take too much of a leap to do it, particularly with the digital technology and remote monitoring that we can now do. There is a proven asset base there that can be repurposed quite significantly in the energy decarbonization space and we are really excited about that.
Refitting some of that infrastructure is also important to enable the transition, and there are a lot of exciting ideas under development just now. With our 60 years of hydrogen, and it has largely been steam-methane reforming, if you can put carbon capture on to the back end of these units, it is a high volume of low intensity carbon energy sources you get with blue hydrogen, which we see as also potentially quite a good transition fuel between gray hydrogen and green. For alternative energies, the actual unit cost to install and operate wind and solar facilities just keeps coming down the more you innovate and how you do it, be it the innovation of the panels themselves, the turbines, the innovation as to how you execute the activities, and how you design it.
Do you see Scotland, Scottish startups and tech players, as well as Scottish engineers, playing a leading global role in the development of smart cities?
There is a great range of opportunities. There is a lot of interesting and innovative work going on with the innovation centers at Strathclyde and Heriot-Watt Universities. Some campuses have really invested wisely in the last five years, across the university stock in Scotland. Funnily enough, our consultancy wind business was an offshoot from Strathclyde University about 10 years ago, with LIDAR technology. We were really impressed by how R&D had become very practical solutions for the real world. The founders of the business moved from the university as the PhDs and we acquired that business and grew it accordingly. For me, that is the role that business plays. We take some of these innovative startups and we work out which ones have good potential as a solution and which ones work well in the sectors and industries in which we are involved.
I am hugely impressed with some of the campus investment that we have seen, and we spend a bit of time as an organization, obviously around the universities that we know well, just keeping well tapped into the latest work they are doing. Some of it is too immature to be monetized at a certain point and others would do that. One of the strands of our strategy in the last couple of years, and we are doubling down on it moving forward, is looking at private equity organizations and perhaps in helping to facilitate some of these relationships, but also monitor where they are in terms of what solution has come forward more quickly and is nearer to market.
What I do see is a very broad, very energetic R&D bed, very good academic leadership across universities and just a real drive. Fintech and some of the private equity is much clearer on developing the university campuses perhaps than they have been previously, just recognizing that we are looking at an industrial revolution forward here. There is a real acknowledgement that some of the problems that we need solved will require different solutions to the solutions that we currently have, and universities can certainly help to steer and clear that path forward. It is an interesting time.
As head of the company since 2016 and with about 30 years of experience in the sector, how would you summarize your vision, where would you like to take Wood in the next 3-5 years?
This is actually also my 10th year on the board, and I must admit, the last two years felt a lot heavier than the previous eight. I have had some fantastic fellow travelers around me and my team over that period, and I have shared my ambitions with the brilliant people around me. I have been well supported by the board in what we wanted to do with no lack of scale of ambition. Amec Foster Wheeler was a quite bold transaction for us, but it has really stood us in good stead in terms of the end markets that we have and some of the talent we are seeing coming through.
I am really proud of the position we have, and I really see an extremely bright future with how we are positioned. The sustainable infrastructure that is underway in the U.S. will have a huge component that is energy orientated. We have a large U.S. footprint with about 35 percent of our headcount there. In Europe and in the U.K., we are seeing a transformation across all the discussions and we cross these boundaries very well. One of our main capability hubs is actually in Milan, so we, as an organization, feel very well positioned in that regard. We have a fine mix of geographies and verticals that we are focused on: conventional energy, low carbon and renewables, and then industrial transition. So we really do feel that these are the right variables. Then, if you go horizontal across that in terms of digital capability, it is quite an exciting position that we find the organization in. We go from strength to strength, particularly with the tailwind of COVID-19, touch wood, behind us.