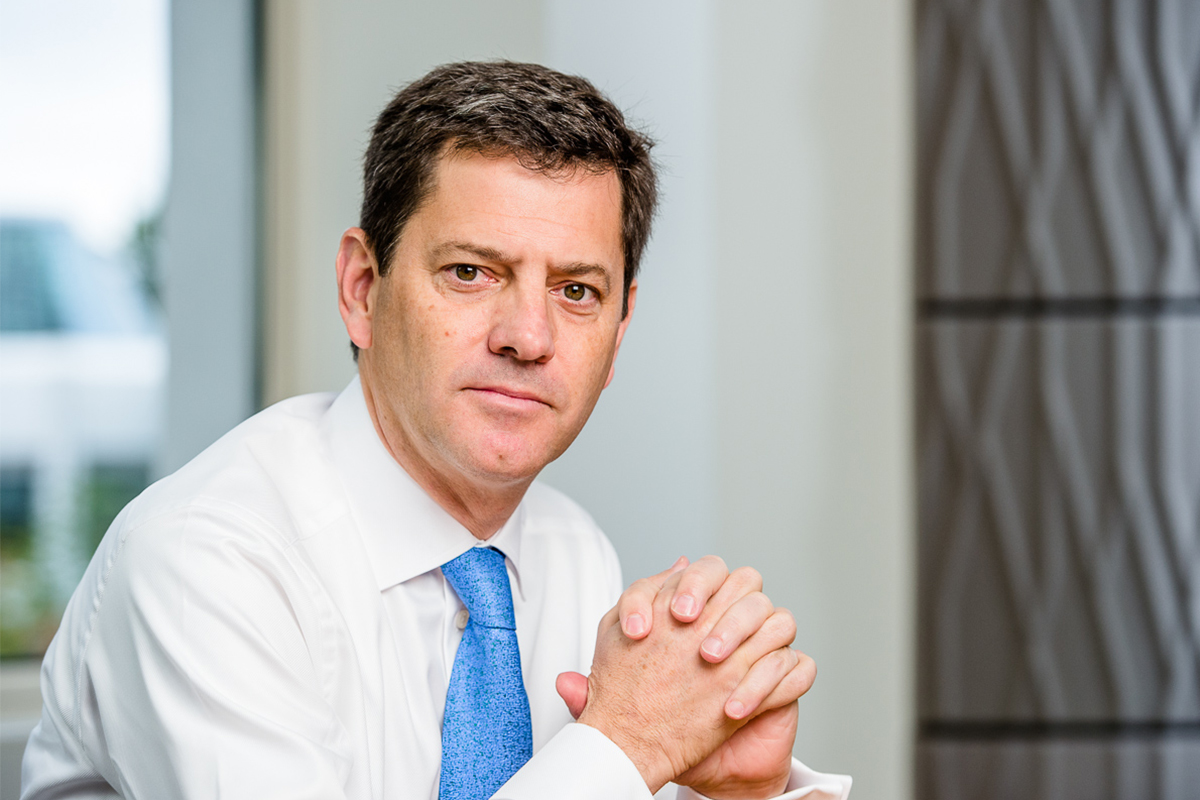 02 Apr

Giving back to the community is integral for business
Tony Smurfit, CEO, Smurfit Kappa Group, underlines the importance of giving back to the ecosystem that makes up and surrounds companies and how business trends have shifted after the COVID-19 pandemic
What did Smurfit Kappa Group do to mitigate the effects of the COVID-19 pandemic on the company?
One of our largest businesses in Europe is in Northern Italy. When the pandemic hit, we had to learn very quickly. We were recognized by the Italian government as agile in keeping our essential business going. Corrugated boxes are an essential business item. Without boxes, medical devices do not get shipped and food does not get delivered. Smurfit Kappa has a share of about 15 to 18 percent of the European market. Around one in every five or six boxes is ours. We had to keep going and make sure we could keep going. From the onset of the crisis our focus has been on communication. Back in March 2020, nobody knew about masks. We had to do a lot of learning and rolled that learning out across our business globally. We saved many lives in Smurfit Kappa due to what we learned early on.
We managed by taking quick decisions to keep our supply chains uninterrupted. We made sure that we implemented strict procedures and prioritized the safety of our staff while keeping everything flowing. We did a survey of our 46,000 employees of which 50 percent responded and we had a 95 percent and up positive rating. 95 percent of those 20,000 plus people said we did a great job keeping them safe and looking after their interests. We are particularly proud of that. At the end of 2020, we gave a loyalty bonus of $245 to every single employee. In Germany or France, this is not a lot, but in El Salvador it is a lot of money. We gave a donation to the families of every one of our employees who passed away because of COVID.
What is Smurfit Kappa Group doing to combat climate change?
The pandemic accelerated trends that were already there. Sustainability has come to the forefront; people now realize that we need action to save our planet. Our product is biodegradable and therefore a better product. We are spending hundreds of millions of euros on reducing our carbon footprint to make sure we go carbon neutral by 2050. We have a clear path to a 64% reduction. The rest will be done through reliance on renewable energy sources, such as wind, solar and hydrogen, and new technologies. Our business is in extremely good shape.
We are the largest recycler in Europe. We collect millions of metric tons of recycled paper. We have a closed loop system with customers; we supply the boxes, and we collect the waste from them or their customers to be recycled. A box can be recycled anywhere from seven to 10 times, depending on how it is made. Of course, we need some fresh fiber coming into the business, but all our forests are certified by the Forest Stewardship Council and are therefore renewable. It is important to make sure the sustainability agenda is real and not just words. At the end of the day, do not believe in an offset approach. It is not plausible for the planet. We must invest hard cash to make sure we reduce our usage of energy and water.
We are replacing polystyrene with other materials and helping customers use less themselves. An important part of our innovation centers is explaining to customers that if they change the size of their yoghurt packages, for example, they will get one more pallet line on a whole truck. This reduces costs and carbon dioxide emissions. We tell customers to bring us in at the beginning of the operation to optimize packaging. Everything we do is geared towards making sure we reduce waste.
How important is research and development in the packaging sector?
We have 28 development centers across the world. Technology allows us to be more connected with our designers and customers. We have a thousand designers in our company that continually come up with new innovations for our customers in paper-based packaging. They solve many problems such as how to replace polystyrene and what kind of properties are needed to make paper waterproof. A lot of technology and innovation is required in paper-based packaging, which is not necessarily known unless you are in the sector. Innovation is going to play a huge role in our future.
Why is Ireland a good place to invest and build a business?
The greatest strength Ireland has is its people. As a nation, we have always been creative, open spirited, and clear thinking. Our success over the last few decades has been astounding given the size of our nation. Ireland INC ensures that people are given the tools to take advantage of all opportunities. The role of government is to facilitate and make sure people are motivated to create and develop new businesses.
What is Smurfit Kappa Group's global footprint and strategy?
Smurfit Kappa is a well-organized, well-equipped company that has 65,000 customers worldwide. It is well situated in all markets in which it operates. It has opportunities for growth and development and has fantastic people working within the company. We just raised $807 million to accelerate investment in our business all over the world. Sustainability, innovation, e-commerce and general economic growth in every country that we operate in are major drivers for us. It does not matter whether we are in the Czech Republic, Brazil, Mexico, the Netherlands or France, when you are a leader and have knowledge, customers and the ability to meet new trends, that is something unique. We capitalize on new trends with large investments.
What reasons were you awarded the Fastmarket RISI's CEO of the year award?
The award was a recognition of all the people in Smurfit Kappa who do a good job, not just me, I am just the figurehead at the top making sure everything is moving in the right direction. The hard work is done by the 46,000 people who work in the company. The company is agile and makes sure that we are always doing the right thing for our people. We have the right type of spirit. We want people to be efficient when we are not looking because you cannot look at people all the time.
How does Smurfit Kappa Group engage with the community to promote growth?
We engage with universities for funding. For example, we have given a lot of money to help in the fight against COVID and the development of infectious diseases. We believe in being a good corporate citizen. Our mission statement is to be globally admired. To do this, one needs to continue to put money back into society. We have an active social causes program and spend $9 million to $10 million a year helping local communities. We do not want to end the day with just making money. We want to do good for our employees, the community and the world.
We are more a business-to-business service rather than a business-to-consumer service. We are the cook in the kitchen rather than the one serving the food. We are admired because of the company that we are by the communities we operate in. We want stakeholders to be happy with our share price and development as much as our customers.
The year ahead is looking strong. Our investment plans are in good shape. My personal view is that in the next five years the company will grow stronger and continue to attract great people. Industry aligned with sustainability, innovation and interaction is an interesting concept. Work has changed because of the pandemic, and we need to adjust to it and continue adjusting. It will be a changed workplace. Smurfit Kappa is in good shape to capitalize on whatever opportunities are out there.