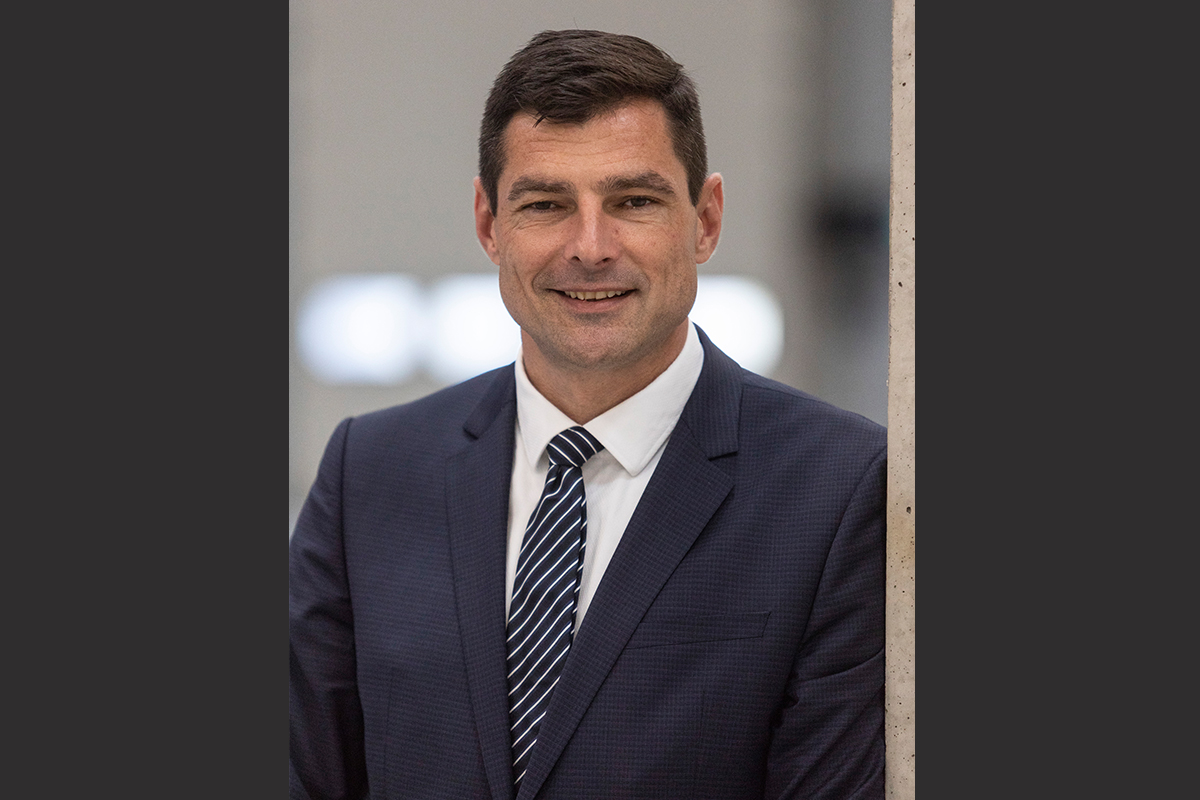 15 Jan

Hungary revitalizes its logistics sector in bid to support European growth
Ottó Cseh, Managing Director, MASPED, discusses the country's drive to become a logistics hub in Europe and steps the company is taking to achieve these goals
Can you give us an overview of Hungary's logistics sector?
Hungary is in a geopolitically strategic location on the map. Many main international corridors pass through the country. In the last decade, the country did not sufficiently take advantage of our location. Today we have a chance to develop logistics infrastructure and increase our influence in Europe using creative human power and sophisticated logistics expertise.
Most of the warehousing capacity in Hungary is concentrated in Budapest and represents over 2.2 million square meters. The vacancy rate in Hungary is only two percent, which is less than the European average. In the next five years, the current capacity will be enlarged by 20 percent.
There are two large investments being rolled out in Hungary. The first is a $72-million container terminal with a 1-million-container capacity in the vicinity of the Ukrainian border that is still under construction. The deadline for completion is set for the first quarter of 2022. This terminal will improve the New Silk Road and provide an alternative turning point for Far Eastern and Russian goods. The project is currently in its first phase. The Russian investors intend to build a 15,000-square-meter warehouse, but the capacity will thereafter double and triple.
The second large project is the harbor in Trieste, Italy. Last December, the Hungarian government accepted and signed a contract with the Italian government and has now access to more than 32 hectares of land and 300 meters of wharf. The Hungarian government is still conducting a feasibility study to determine the most efficient way to use this land. Possibly within five years Hungarian exporting companies will be granted access to this facility. This will help develop our connectivity and influence.
What is MASPED's role in developing the sector?
MASPED was established in 1948 under the socialist regime. We were the only logistics player in the market. MASPED had new owners in 2015. We sold many companies and purchased new ones. We are now 20 companies within the group. Our focus remains in the logistics field, and new acquisitions will be in this sector. The two flagship companies within the group are MASPED Logistics and Budapest Freeport and Logistic Park. In 2020 the group achieved revenues of $61 million, and earnings before interest, taxes, depreciation and amortization of more than $12 million, which is something we are proud of. We are counting on continuous growth in our revenue. As part of our plans, we are looking at making some further acquisitions this year to speed up our growth.
We acquired the majority share of the Budapest Freeport and Logistic Park three years ago. We are not a 100 percent shareholder, but we have the majority and hold the keys to the decision process. The biggest advantage of our Budapest Freeport and Logistic Park is that it is only seven kilometers away from downtown Budapest. Our new warehouse will have a capacity of more than 120,000 square meters. The whole area is 153 hectares.
We are one of the few trimodal logistic terminals in Hungary, which means that we can combine water, rail and road transportation. We have our own railway line, and we have a container terminal that is accessible to our clients called the Mahart Container Center. Its yearly capacity is more than 350,000 containers. We have three commercial bases that are good for water traffic that are easily accessible from Budapest. Tradition, reliability and innovation are the key pillars around which MASPED is built. Trust is important; nobody has ever been disappointed in MASPED. People should trust in Hungary and trust in MASPED.
What is the company doing to care for the environment and promote sustainability?
Our motto is 'Think Green.' We use paperless operations for almost all activities and leverage information technologies for effective distribution of our products. We also have corporate social responsibility programs committed to keeping our areas clean. We annually organize a waste collection event at Budapest Freeport and Logistic Park. We also use solar technology in our buildings.
What lessons did MASPED learn through forced changes brought on by the COVID-19 pandemic?
We were well prepared for COVID. We prepared ourselves from the end of January 2020 so that from February we were almost ready. It was a successful year for MASPED Logistics and the Hungarian logistics sector–all players increased revenues by an average of 10 percent. New players appeared on the market during the COVID period, making competition a bit stiffer.
We learned the two following lessons over the pandemic: be flexible and proactive with potential challenges and digitize everything. Digitization should not just take the form of a home office. We must digitize all logistics processes and organize data to support our clients effectively throughout the entire supply chain.
For example, we have a self-designed demand planning product that works with artificial intelligence. It is a predictive software that replenishes shops within the network with products. It makes daily decisions on the back of 50 to 70 different parameters for a network of 400 shops with around 1,000 different items to maximize sales.