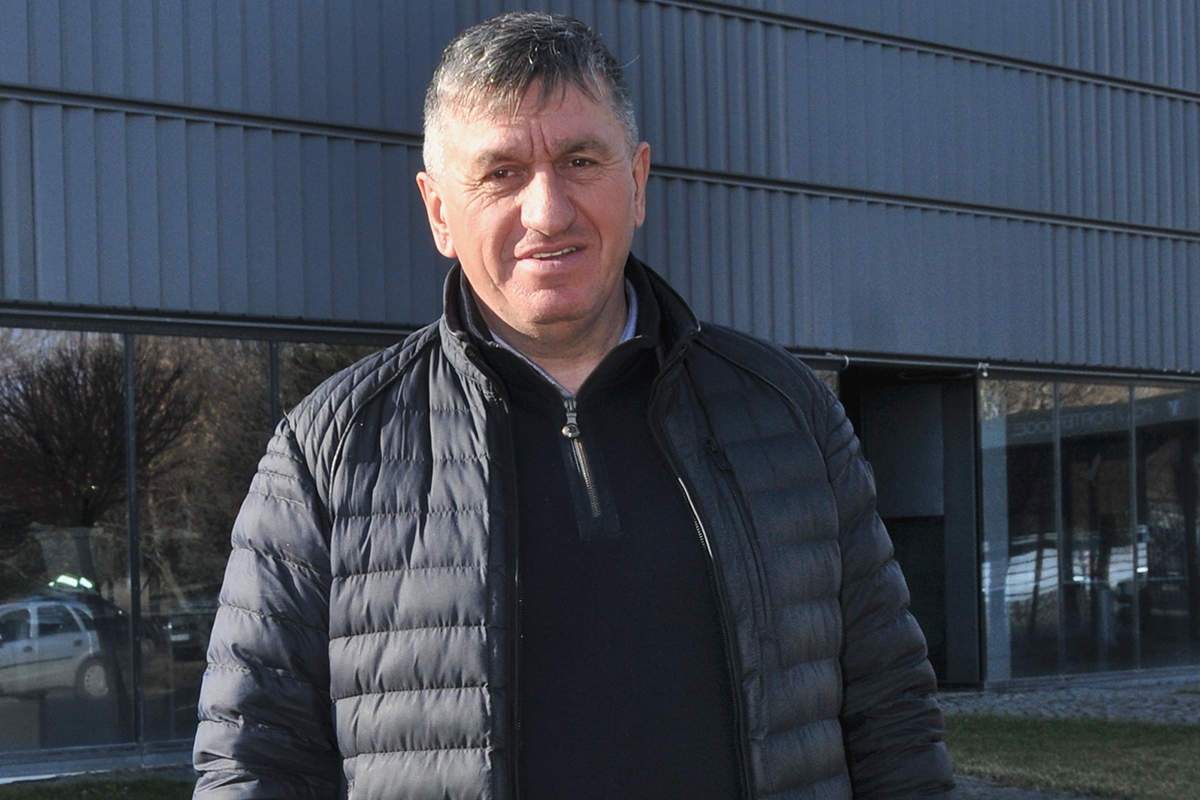 15 Jan

Hungary's revolutionary construction sector builds communities brick by brick
István Derczó, CEO, Weinberg 93, discusses his company's efforts in building landmark structures in Europe and the importance of giving back to the community
What kind of services does Weinberg 93 provide?
Our company's main activity is the construction of industrial, logistics and sports facilities with high added value and complex technical scope. Weinberg comprises the two following business verticals: general contracting and structural steel fabrication. We offer turnkey projects from concept and design to delivery.
Our prefabricated building and industrial steel structures are manufactured in our 12,000-square-meter production hall where we handle steel structures up to 80 tons with our cranes. Our project and production managers are supported by a team of nearly 100 engineers. Since its founding, Weinberg has built nearly 500 buildings and processed more than 100,000 tons of steel.
We have expanded our production capacity with the acquisition of an aFabri Gear 3D laser cutter from Mazak Optonics Corporation that is specifically designed for processing long and heavy tubular and profile sections, and an FCW-150 horizontal boring and milling machine from Skoda.
In recent years we have worked for Swiss Crono, Syngenta, Continental Automotive, Festo, Mektec and Wing, among others. We took part in the development of Budapest Airport for almost 20 years. We are currently building a unique 8,000-square-meter aircraft maintenance base for Aeroplex of Central Europe Aircraft Technology Center that will allow service of wide-body aircrafts. As a result, Hungary will be at the forefront of aircraft maintenance in Europe.
What major milestones has your company passed that have underpinned its economic growth?
In 1995, we became one of the first national companies to participate in the Hungarian light steel frame hall construction market. In 1998 we started working with Bavarian W.E.T. Automotive Systems, which turned into a four-year mission for the complete construction of a factory. This brought us market recognition and strengthened our company economically.
2003 was a transformative year as it saw the launch of our structural steel fabrication business. Initially, it supported only general contracting, but it soon became an independent business. Additionally, last year we manufactured a steel structure for a bicycle bridge for the first time. Encouraged by its success, we intend to produce more bridges and bridge components in the future.
Today, 30 percent of our structural steel production services international projects. This was boosted following the 2008 economic crisis when we were able to enter the Scandinavian region. We are currently supplying steel structures for three towers and a hospital in Norway.
What are the most significant projects the company is currently working on?
We are involved in two developments within the framework of the Liget Budapest Project that are currently under construction. First is the House of Hungarian Music, which was ranked as the most anticipated building in the world to be completed in 2021 by CNN. Sou Fujimoto, a famous Japanese architect, designed the steel frame of the almost completely translucent, eco-friendly building's complex roof structure. We are extremely proud that the steel structure of the roof was manufactured in our production plant in Sárospatak then delivered and assembled on site.
Second is the Ethnographic Museum and visitor center, which was chosen as the best public building in the world in 2019. We are currently working on the fabrication and assembly of the entire steel structure, which is a great challenge for us as we must support the equal weight of a five-story house at both ends of the building.
How has the company reshaped operations to remain competitive in the new digital age?
Innovation has become a routine. We can be successful in new areas by applying digitization and robotization. The application of the Industry 4.0 management system is integral for our company's future. We recently acquired two automatic welding robots that will be commissioned by the summer of 2021.We use a new survey station, the Leicka Absolute Tracker AT403, for accurate inspection of our steel structures. Due to the spatial requirements of the additional equipment, expansion of our production hall in Sárospatak is essential and is currently under construction.
How does Weinberg 93 promote sustainability, both in the community and the environment?
Expertise is paramount. In addition to our highly qualified employees, we also put emphasis on training. Mechanical and civil engineering students take part in dual training at our company through our agreement with the University of Miskolc. These trainees often join our team later. Sustainable business practices like these that build the community are important.
We are also proud of our effort to promote environmental sustainability. We are focused on reducing our ecological footprint. Our production plant uses renewable energy sources, and our first electric company cars recently arrived.
Weinberg 93 has been praised by many organizations. Which awards are the most significant, and how has the company responded?
In 2019 the Hungarian government recognized our work with the Knight's Cross of the Hungarian Order of Merit presented by the Minister of Finance Mihály Varga. We were granted the Széchenyi Enterprise of the Year award in 2020 by the Count Széchenyi Family Foundation. We were also proud to receive a Master of Construction Award for the light-reflecting façade that was developed by us in our own production hall in 2011.
I was awarded the Entrepreneur of the Year award by the National Association of Entrepreneurs in 2013 and the country's Top 100 Economic Award in 2018. However, I believe these honors belong to the entire Weinberg family.
Recognition has become mutual in our case. We do our part for regional communities as part of our social responsibility. We supported the construction of Gombos Hill's Chapel of the Resurrection for Hercegkút, a World Heritage site, and we regularly support health and education institutions, sports organizations and churches. We believe that constructing communities is as important as constructing buildings.
How does your company leverage on digital media to promote its brand?
As we say in the Tokaj World Heritage wine region, "Good wine also needs promotion." Trade journals regularly publish details about our ongoing projects, and we also feature them on social media. We provide insight into the daily operation of our company and share progress of our projects. Social media is also suitable for expressing our support for social and community issues that are important to us. Additionally, our new website reflects Weinberg's philosophy in work and community involvement.
How has the company dealt with challenges brought on by the COVID-19 pandemic?
Although the outbreak of the coronavirus epidemic hit us unexpectedly, we demonstrated resilience. Protecting the health of our employees has been our main priority. We introduced a home-office work schedule. In our production plant, we adjusted the shift schedules, made available disinfectants and made the use of masks mandatory. We had difficulty in procuring equipment and raw materials, which affected construction deadlines. However, due to the close cooperation of our employees and partners, all projects were completed on time.
The expansion of the SPAR logistics center was an important project for us during the pandemic. The first phase of construction coincided with the first wave of the coronavirus epidemic. Therefore, the timely completion of the building contributed to securing the country's food supply.