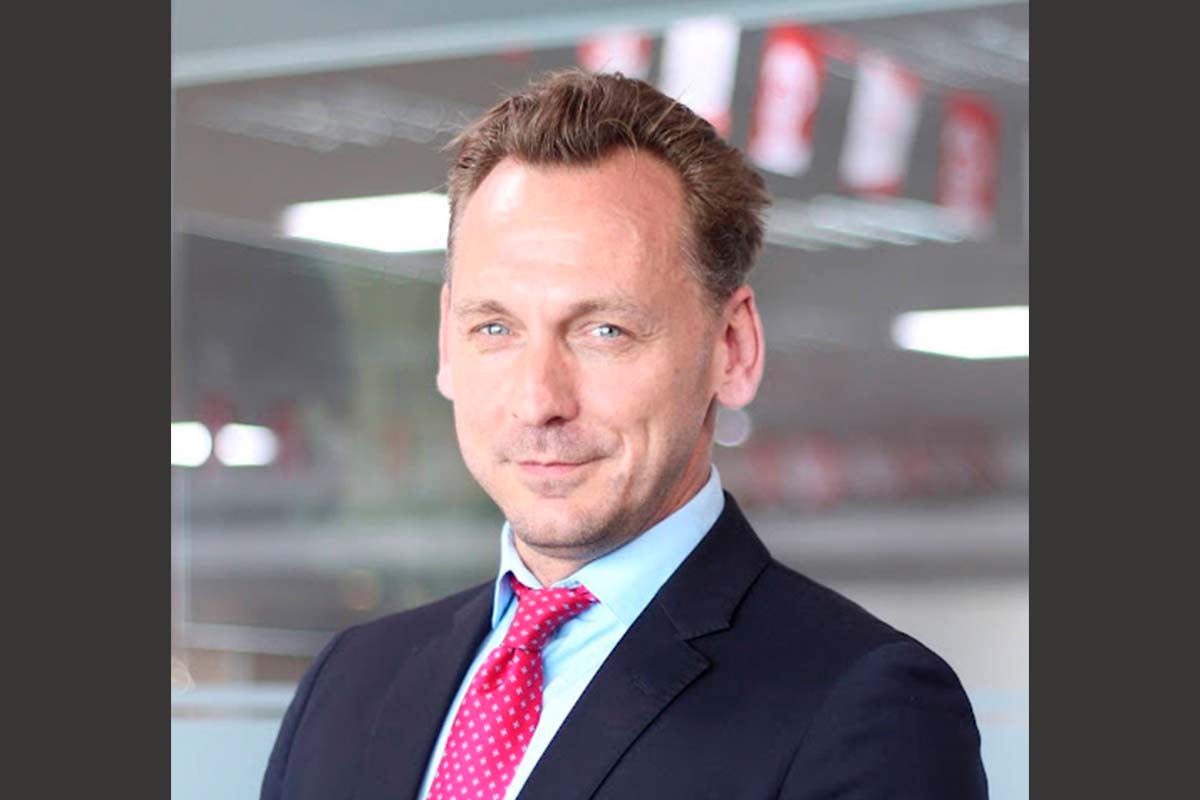 26 Aug

Investing in Trade Enabling Infrastructure Will Drive Africa's Post-COVID Recovery
Andrew Dawes, CEO, Arise Ports & Logistics, discusses opportunities to invest in new ports infrastructure and the challenges West Africa faces in developing its economies and enabling trade.
Can you give us an overview of Arise Ports & Logistics' operations?
Arise was conceptualized and established in Gabon. The original founders of the company saw opportunities within the country to support and enable economic growth and diversification by partnering across many market sectors. Today, Arise Ports & Logistics aims to become one of Africa's leading operators of ports infrastructure and providers of logistics solutions. Our shareholders AP Moller Capital, Olam International and Africa Finance Corporation (AFC) share an aligned view on our investments. They are all focused on investing in infrastructure in West Africa. AFC has a proven track record of supporting investments of this type in the region.
We currently operate the Owendo Mineral Port in Gabon, which in just a few years of operation we have transformed from an empty beach to an asset capable of handling over 5 million tons a year. In 2017, we inaugurated the New Owendo International Port, which was designed to significantly expand the import-export capacity of Gabon and provide our shipping and industrial customers with some of the most modern and interconnected infrastructure anywhere in the region.
We recently launched our new five-year strategy and investment plan, which looks to add another 50-100 percent capacity with new players, minerals and commodity types. Economic growth outside of traditional commodities such as oil and gas has enabled substantial economic diversification in Gabon. We are listening to the government's development goals and are exploring ways to support their projects even further. We can be an economic infrastructure enabler that ensures there are no bottlenecks. We support the growth of existing operators and enable new companies to enter the market.
What development projects do you have in Côte d'Ivoire?
We are supporting the economic and industrial development of Côte d'Ivoire through the upcoming opening of the multipurpose industrial terminal in San Pedro (TIPSP) that is almost operational. The first vessel is planned for September 2021. Due to heavy congestion at the Port of Abidjan, we see a large market potential to expand the nation's second port. The country also aims to diversify its economy and enabling San Pedro's local economy is part of its ambitions. We have built significant infrastructure to allow exporters access to greater capacity and larger vessels at higher rates of efficiency. We are forecasting 100% year-on-year growth once our port is open.
Importers as far away as Burkina Faso and Mali will use our port to massively reduce costs and their carbon footprint by lessening long-distance trucking operations.
A year ago, customers wondered whether the port would ever come into existence. Now, the infrastructure exists, our cranes arrived in August and exporters and importers are excited by its potential. We are looking at phase two of the project and putting financial plans together for capital approval as growth projection far exceeds our initial business plan.
What challenges does the region face in developing its local economies?
It is vital that industry and investors support an upward journey and build key infrastructure projects required to unlock the continent's potential. We are looking at various projects, some which are quite far developed. We are looking to partner with other investors, such as rail or mining companies. Investment is required both at ports and further inland to unlock the potential of local economies. Our focus is to grow Africa's potential as demand for minerals rises in coming years.
Without needed infrastructure, growth is constrained. I began working in West Africa around 10 years ago and saw firsthand how congestion and capacity constraints can impact costs. Ports can have vessels waiting up to 30 days to bring in or collect cargo, which is frustrating for the entire supply chain. It is motivating to see strategic infrastructure investments being made to bring trade friction as close to zero as possible and enable its growth. Policy changes across the region are vital. We align our ideals with new investment partners and governments; only together can we succeed.
Arise Ports & Logistics is looking at other West African investments that may start very small but have tremendous growth potential within five years. We will take a measured approach to invest with our partners and then phase in investments to support growth and opportunities for everyone.
What are the biggest hurdles in attracting foreign investment to African infrastructure projects?
We have investors and capital, but both are lacking overall in Africa. Samaila Zubairu, CEO of AFC, a shareholder of ours, has said that the risk perception in Africa far outweighs possible risks. We have been in thwith our partners for many years and understand it. With the right partners coming together, we will enable infrastructure growth. However, there is a huge gap to be filled.
There are multiple examples of large new port projects that allow deep water access. Many promises have been made over the years, but they are slow to materialize. Hurdles and risk perception have held many investors back. However, we are focused specifically on this region and already have a strong pipeline of investment opportunities in just one year and a half.
How did the COVID-19 pandemic affect your operations?
When you work in the ports sector, you often see economic trends before consumers because demand drops in origin or destination. We saw the drop in trade at the start of the outbreak and now volumes are bouncing back. In operations–as with all industries–we have had to adjust to the new normal of wearing masks, testing and vaccines. We have had to adapt quickly and continue to play our role in supporting industries where we operate. We are very proud of our work during the pandemic. There is nothing like a crisis to galvanize a team around a common focus. We kept trade moving and focused on growth beyond the pandemic. It is superb to see new investors enter the market in support of this ambition.
African governments have wrestled a war on two fronts: the pandemic's impact on health and its economic impact on society. It is an incredibly tough balance to address. It is vital during times like these that trade keeps moving. In every location we're in, we've partnered with various levels of government to ensure that we did not lose a single day in our operations. However, it has not always been without challenge, but for example, we are proud that we had almost 100 percent of our construction workers in San Pedro vaccinated in three weeks. The government was very keen to support us because they see the potential impact of this new port opening. Keeping jobs and trade coming in and out of a country is vital though, and we've always done our best to support that. Within the constraints of the COVID-19 pandemic, we ensured that we won at least one of these battles, which is the economic battle. We invest over long periods of time. Our ports are often there for 30 to 100 years. We must be able to outlast periods of disruption and economic lows.
How important is sustainability to Arise Ports & Logistics and what investments is the company making to lower its carbon emissions?
Sustainability is the cornerstone of the modern business world. Its something that touches on all aspects of our business, from driving efficiency to having a positive impact on the local environment and community so Arise Ports & Logistics recently hired its own dedicated environmental, social and corporate governance (ESG) manager. We invest hundreds of millions of dollars in port infrastructure which enables larger vessel calls, which significantly lowers the carbon footprint of materials reaching destinations. While most of our infrastructure is seen as fuel and cost saving, our impact on lowering carbon emissions is huge.  We are also investing in energy efficient operations and equipment that will be deployed over the coming years in line with company targets. We have an ongoing project to electrify our cranes rather than use diesel power. The new cranes being delivered to San Pedro will use the same technology.
Arise Ports & Logistics has always had good ESG-related policies and measures in place, but we continue to make improvements. We also look for efficiencies in fuel used per trip and per ton moved. One of our facilities reduced fuel consumption by 20 percent per kilometer, which is positive for our economic return and a point of pride for our impact on the environment. Much more will be done in this specific area over the coming years. We are currently reviewing our next investment cycle of around USD 119 million that will be specifically focused on using new technologies and types of power supplies to ensure we have the lowest carbon footprint possible.
What is your final message to our readers?
We are proud to be in Africa and proud to partner with governments and our shipping and industrial customers. It has been a tough year for everyone but we look forward to continuing this journey that we started a year ago. We aim to see positive footprints left behind when we look back five years from now on our operations and the development of local communities, industries and new economic players. We see a bright future of growth throughout West Africa. San Pedro is just our next step; more is to come.