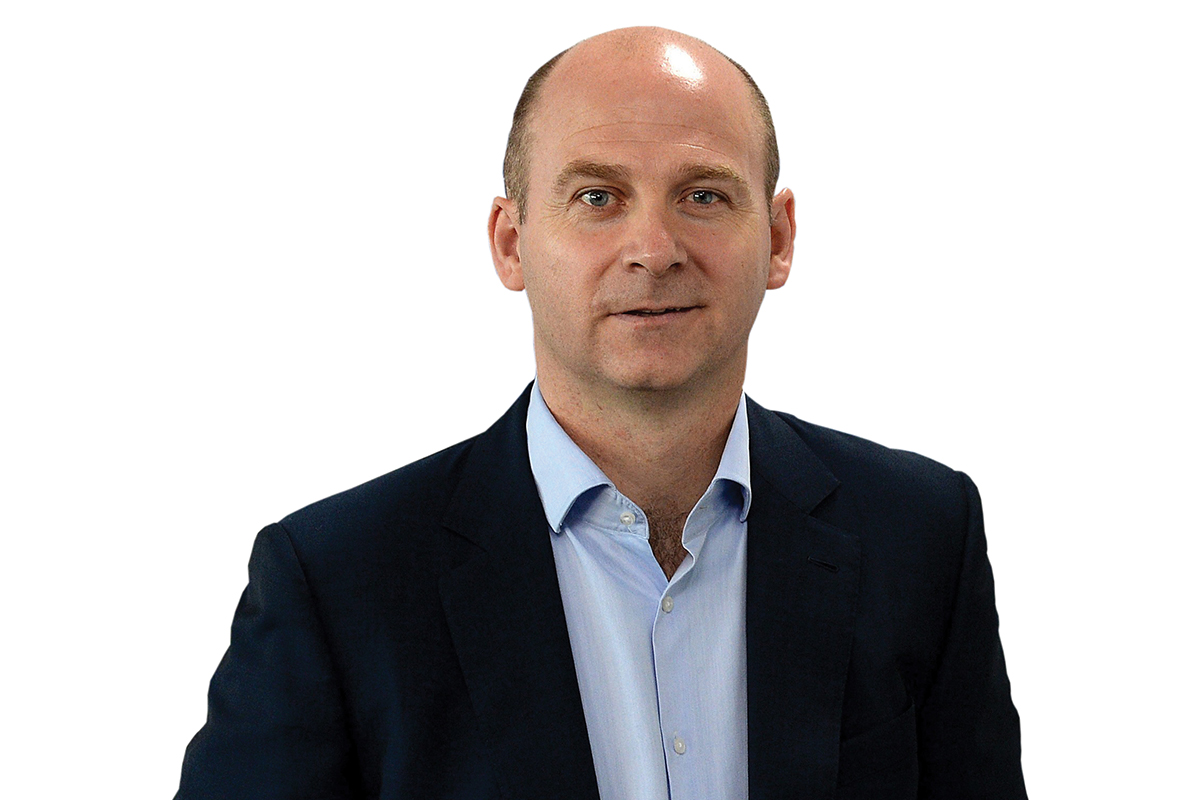 18 May

Ireland strives to dominate the renewables sector in fight with climate change
Stephen Wheeler, Ireland Country Lead for SSE plc, applauds the government's new Climate Action and Low Carbon Development Bill and details his company's efforts to develop renewables in Ireland's power generation sector
How involved is the Irish government in promoting green energy and lowering carbon emissions?
The government's new Climate Action Bill is a testament to the future. It is great to see Ireland setting a world-leading agenda built on the progress we have made over the last decade. Climate action represents a massive opportunity for Ireland to kickstart its economy based on green investment and green jobs. We can build stronger, sustainable domestic supply chains that will increase the our self-sufficiency and security.
Today more than 40 percent of all electricity consumed in Ireland comes from renewables. However, the government's target to have net zero carbon emissions by 2050 will require a massive shift in Ireland's industry and society. The climate action bill introduces five yearly carbon budgets. This type of program has had a big impact in the UK and lends to the government's credibility in meeting its targets.
We also welcome the government's 2030 ambition to retrofit 500,000 homes. Retrofitting improves energy efficiency and reduces bills; it enhances the quality of life for residents. SSE Airtricity is working with An Post, Ireland's national postal service, to promote opportunities in home energy upgrades.
We now need to create policy frameworks to enable necessary investments. Notably, we need to see rapid progress on policies linked to grid connection for offshore wind. There is a lot of work happening in this area, but we have no time to lose. Public acceptance of onshore wind energy is also another large challenge. We are calling for a rapid acceleration of our efforts in policy to show the world–particularly with UN Climate Change Conference of the Parties (COP26) only several months away–that Ireland is ready to take a leading position in the energy transition and green recovery.
Can you give us an overview of your company's operations?
SSE first entered the Irish market in 2008 through the acquisition of Airtricity, which put the business at the forefront of renewable energy in Ireland. Since then, SSE has invested significantly to grow its business in the country, contributing a total of $4.6 billion to the Irish economy in the past five years.
We own and operate 28 onshore wind farms on the island of Ireland, including the nation's largest, the 174-MW Galway Wind Park, and we are actively progressing projects to kick-start an offshore wind industry here. Through our supply business, SSE Airtricity, we power over 700,000 home and business customers with green electricity and natural gas, as well as offer a range of energy services, from boiler repairs and rooftop solar installations to energy efficiency upgrades. We also own and operate four thermal power stations here, including the country's newest and most efficient gas-fired station at Great Island in County Wexford.
What are the company's main goals when it comes to advancing Ireland's renewables sector?
At the top of SSE's priorities is the offshore wind sector. With a seabed 10 times the size of our land mass, Ireland's capacity for power generation through offshore wind assets is enormous. The government has set a goal of 5 GW by 2030. If we have even 1 GW of offshore wind plants operational by 2025 it would signal to the world that Ireland's offshore wind sector is finally thriving and open for business.
We are currently working on the second phase of the Arklow Bank offshore wind project, which could be operational by the middle of 2025. Additionally, we are developing plans for the 800-MW Braymore Point project off the coast of County Louth, and the 800-MW Celtic Sea Array off the coast of County Waterford. SSE has a vision for 3 GW of offshore wind power in the country by 2035.
Another priority is developing energy efficiency for homes and businesses to reduce upfront costs for consumers. We need to ensure that reliable grants are available to support families and businesses in reducing both their carbon footprint and their bills. Additionally, we need to decarbonise our thermal generation assets. Flexible power stations will be critical in supporting the system when wind does not blow, and the sun does not shine. Carbon capture and hydrogen can help decarbonize our power generation capacity.
Last, we need to use electricity as a workhorse to decarbonize transport and heating. Attractive incentives for electric vehicles and heat pumps can encourage customers to make the shift as soon as possible. These technologies have the potential to create employment. Given their technological readiness, rollout can start to scale up now and build gradually. We have set ourselves ambitious targets, and we now need to work with the government to turn the vision into a reality.
At SSE we are acutely aware that our role in society goes beyond energy generation and supply. We want to create a positive legacy for the communities in which we operate. We contribute around $1.8 million every year through our wind farm community fund program, primarily to support energy efficiency measures.
What kind of partnerships does the company leverage on to boost its research and development of new green technologies?
We are proud of our relationships with third-level institutions when it comes to research and development, including working with the Energy Institute and the NexusUCD program. This program involves pulling together universities, technical colleges and industry to tackle emerging issues, such as storage, green integration and emerging technologies. In terms of storage, SSE is looking at everything from batteries to hydroelectric energy and hydrogen storage. We have the potential to produce green hydrogen by using excess offshore wind power. Working with the right partners with a diverse range of people and opinions is how we are going to overcome these challenges.
We also work with companies to explore new technologies. We are involved with Microsoft in a solar-for-schools project that involves empowering young people with knowledge of renewable energies and saving the educational institutions money on their energy bills.
How significant is the upcoming COP26?
COP26 is an incredible opportunity for the world to demonstrate green leadership at a political, business and social level. We are proud to be a principal partner for COP26. Tackling climate change is the single greatest challenge for our generation. It is time to move from rhetoric to decisions and action. We can transition to a future with net zero carbon emissions by focusing on low-carbon infrastructure and services. We can protect our planet, promote huge investments and grow employment across Ireland all at the same time.