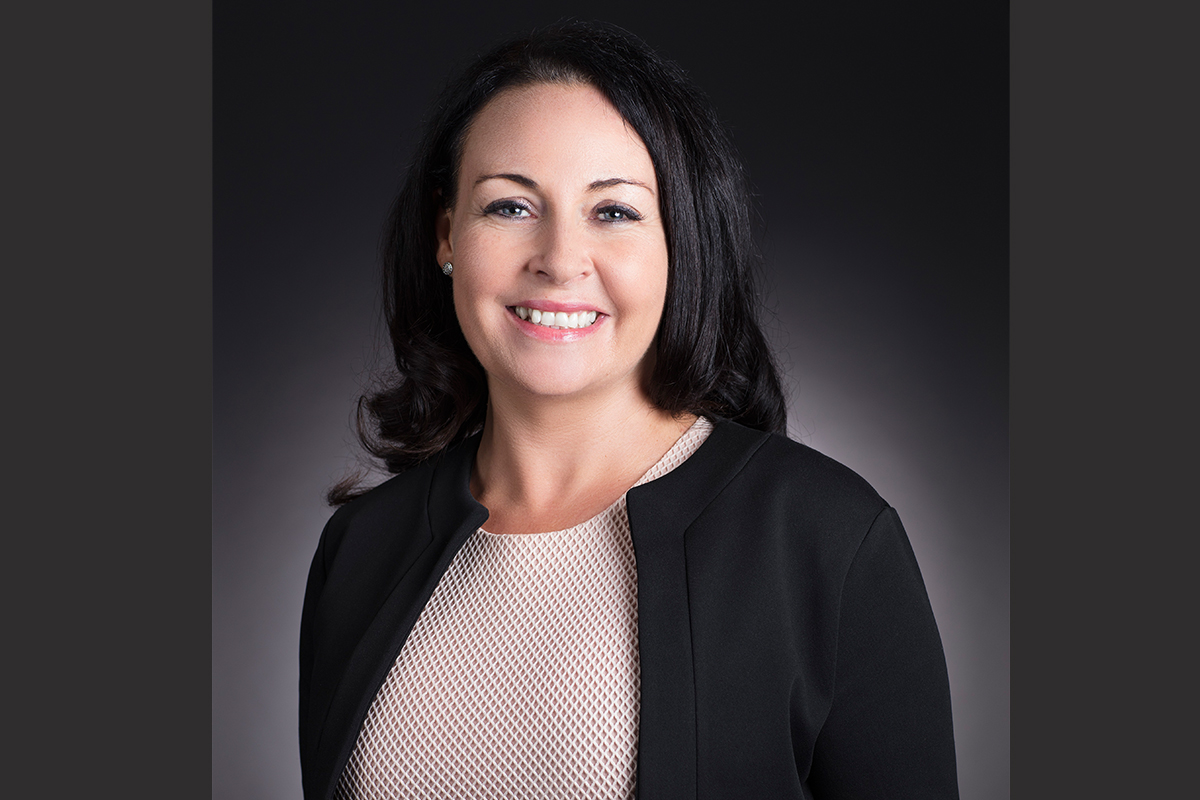 03 Apr

Ireland's route to becoming a financial services hub
Cecilia Ronan, CEO, Citibank Europe, underlines the strength of Ireland's financial services sector, reasons for its growth and its bright future
Can you give us an overview of Ireland's financial services sector?
Ireland is the fourth largest provider of wholesale financial services in the EU and has become a world-leading centre for banks, insurance firms, asset managers, aircraft leasing, administration funds and multinationals. This type of ecosystem drives collaboration and breeds innovation. The industry has navigated and continues to navigate the twin shocks of COVID-19 and Brexit well and has demonstrated resilience with continued investment and strong contributions to the economy. Financial services organizations–including Citibank Europe–provide value to Ireland in the three following areas: tax contribution, employment and involvement in the broader ecosystem. From 2014 to 2019, the gross domestic product of the financial services sector in Ireland increased by 30 percent and the corporate tax contribution from financial services companies rose by more than 100 percent. This equated to almost one quarter of Ireland's total 2019 corporate tax income.
Traditionally Ireland has been regarded as an operational base because of the access to talent, infrastructure and our time zone. However, Citibank Europe have evolved over the years and have brought in higher value jobs that increased our value to the organization. We have access to a highly educated workforce, and we have easy access to EU talent. At Citi Ireland, we now have 60 different nationalities working with us. There is also a large Irish diaspora around the world who are interested in coming back, probably accelerated somewhat by the COVID-19 pandemic. Ireland is regarded as a place where people can raise children and progress their careers on a global scale.
The sector has performed quite well through lessons learned from the previous global financial crisis. Our key expertise is in risk management, whether it be market risk, operational risk or compliance risk.
How does Citibank Europe differentiate from its competitors in the Irish market?
Last year we contributed $2.2 billion in revenue to Citigroup. We have a strong and growing balance sheet of $75 billion. We are diverse in our sources of revenue and our geographic presence, which will continue to increase going forward. We are present in 22 countries in Europe–in some countries for more than 100 years. The ability to be on the ground and understand our clients' needs is key to our success. Our local clients range from large Irish corporates and public limited companies to large multinational subsidiaries, many of which have their treasury centers and their decision makers in Ireland. Looking ahead, I see a period of growth and a period of investment in Ireland and other European countries.
We are number one in terms of corporate and investment banking in Ireland and are looking to grow our commercial and private bank client base. Growth is driven by being able to deliver what our clients want. When our clients want global solutions, Citi is the right choice because we are in more than 160 countries and have platforms and infrastructure that support international banking. Our innovation lab was the first in Ireland and the first for Citigroup. We were the blueprint for the company in terms of innovation. Key to this was collaboration with the many multinationals and tech companies in Ireland.
At Citi, we were prepared for COVID-19 in supporting clients with their capital and liquidity requirements. We were able to rapidly, safely and successfully move all employees to remote-working environments. Clients and employees were at the center of our response to the crisis; this was the result of hard lessons learned in the 2008 financial crisis. Ireland is now the headquarters for Citibank Europe. We are responsible for 21 countries and 11,000 employees across Europe. Our balance sheet is growing, partly due to Brexit. My vision for the company is delivering on our strategic plan and being the preeminent European bank for clients and for Citigroup. It is important we continue to embed the values of ethics, conduct and transparency into the fabric of our organization.
What opportunities does Brexit represent for Ireland's financial services sector?
Overall, Brexit is not good for Ireland. The U.K. is our closest neighbor and our trading partner. We share a similar culture and environment. Ireland would rather the U.K. remain in the EU. As a result of Brexit, we have had to adapt our operations to continue to serve clients who wish to transact in the EU. For Citi, this was in motion before the Brexit referendum. In 2015, we merged Citibank Europe with Citibank International, Citi's other main pan-European bank that was based in the U.K. Citibank Europe is now the main bank subsidiary for Citi serving its clients in Europe. Our Euro Clearing business for 75 countries around the world and the WorldLink payments business are both managed from Ireland. London remains our Europe, the Middle East and Africa headquarters, but Dublin is now our European bank headquarters. As a result of Brexit, there are a lot of opportunities for Ireland to become a hub for both international and European financial products. We have the talent, capability, connectivity and have a common law system. We are also English speakers. We will see more activity and risk managed out of Dublin, particularly in the market and trading spaces.
How has the digital revolution affected the financial sector and Citibank?
Digitisation will be a major theme for post-Brexit Europe. While it was already on the agenda, COVID-19 has expedited it in a significant way. We have seen a sharp increase in demand for more digital, real-time services from clients. At a broader level, we are seeing a convergence of consumer and corporate expectations; corporate clients want to have the same digital experience they get at a consumer level.
Before opening Citi Innovation Lab Dublin in 2009, we had our operations, products, bankers and implementation teams, but we were missing technology and data to support our operations. Now we have more than 500 people working in technology roles, from software engineers to data scientists. They are using all emerging technologies for things like fraud detection, payment technology and client insight tools. They are developing solutions for treasurers and simplifying balance sheets to easily move assets around and understand capital projections. Ireland is now the location for Citi's Artificial Intelligence Center of Excellence.
We have developed specific products to support clients' switch to digital. Our WorldLink business launched instant and digital wallet payments. We also recently launched Spring by Citi, which is a new full-stack payment processing solution that enables our institutional client base to accept digital consumer payments. These kinds of developments will increase. We are focused on improving client experience through technology, including using artificial intelligence.
While emerging fintech companies pose a threat to traditional financial services companies, it is increasingly important that we see the benefits of collaboration. At Citi, we focus on working with fintech companies as partners. They have agility, but we have the global network; together this is a strong combination. We also work in partnership and with universities and colleges. Ireland has multinationals, financial services companies, tech hubs and fintech startups. A key question for Ireland is how we can bring all these together to create a truly global and significant financial services hub.
How is Citibank supporting Ireland's push to create a more sustainable economy?
Ireland plans to become a green financing hub as part of its Ireland for Finance 2025 strategy. Ireland issued its first sovereign green bond in late 2018 through the National Treasury Management Agency. Citi acted as joint lead manager in the process. We believe global financial institutions like Citi have the opportunity and responsibility to play a leading role in the transition to a net-zero-carbon-emissions economy. In April 2021 we committed $1 trillion to sustainable finance. This $1 trillion includes extending our current environmental finance target from $250 billion by 2025 to $500 billion by 2030. We are committed to achieve net zero carbon emissions by 2030 from our operations and net zero carbon emissions from operations associated with financing by 2050. This will require collaboration and engagement across our entire firm and clients. Recently, Citi was the sole green structuring advisor on AerCap's $30-billion acquisition of GE Capital Aviation Services–the largest high-yield green bond offering ever.
How has diversity in Ireland's financial services sector changed since you came on board?
I was appointed as country head for Ireland in 2018 and in our 55-year history I was the first female country head. When I started in the industry 20 years ago, there was only one female CEO in financial services and now there are at least 10 of us. Progress has been made. However, the pace has not been fast enough. Firms have an obligation from a recruitment, development and retention point of view to make strong commitments in female participation and leadership. In Citi, senior managers are measured on our diversity metrics. The pandemic has had a negative impact on women; women are making the decision to exit the workforce because of the pressures and stress caused by the pandemic. We must acknowledge that and see what interventions we can put in place to enable women to stay in the workforce–and not just stay, but progress.