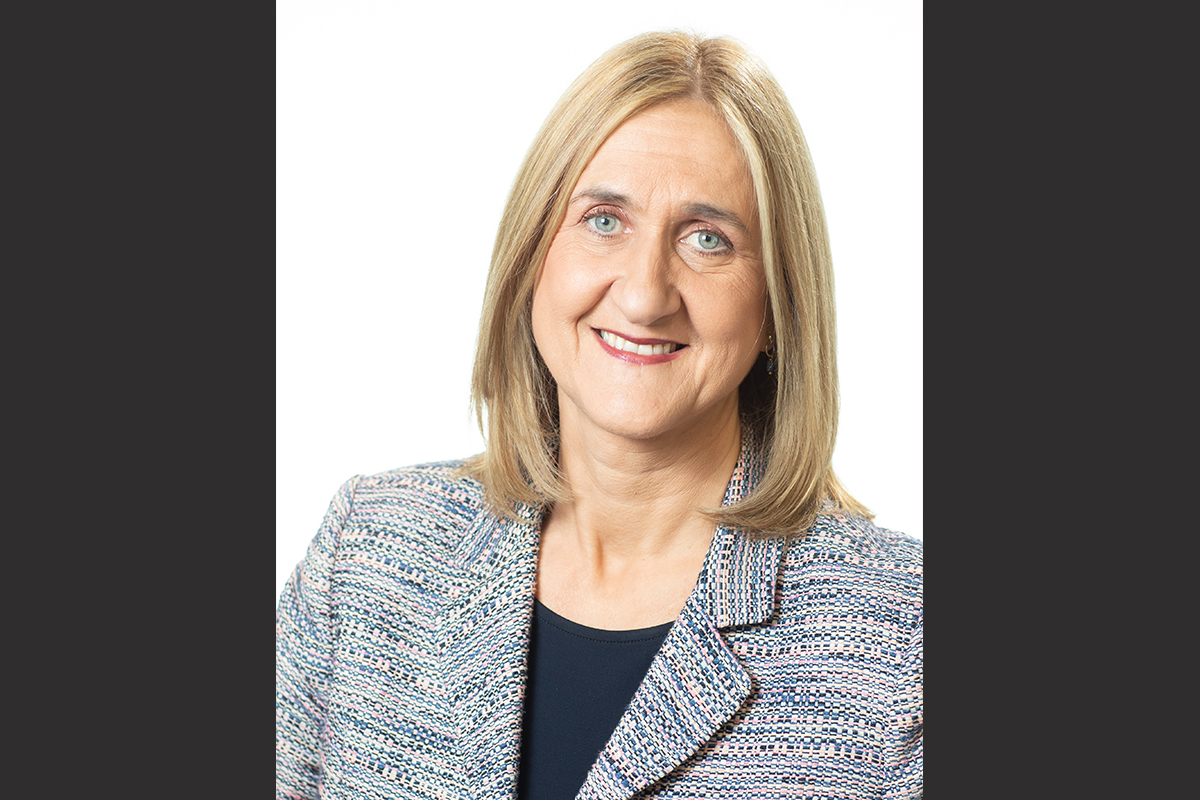 03 Apr

Irish financial education institute sees future in digital innovation and lifelong learning
Mary O'Dea, CEO, The Institute of Banking, underlines the importance of preparing for a dramatically changed business environment in the future and the school's efforts to prepare its students and Ireland's greater financial services sector for the shift
How robust is the Irish banking sector in comparison with international markets?
The Irish banking sector is incredibly resilient. The banking sector went through a crisis in 2008 and learned many lessons. Irish banks are now among the most capitalized banks in Europe. They also have the skills and scale to deal with non-performing loans or companies losing income. While it is the case that Irish banks still have portfolios of non-performing loans, they have been working towards winding these down over a significant period since 2008. The banking sector has re-examined their cost base and worked towards having a more efficient way of doing business.
As evidenced by COVID, borders between worlds are now quickly shrinking. Ireland has a huge advantage in being the only native-English-speaking country within the EU. It is a strong selling point for the funds, international asset management and banking sectors. There is an impetus on moving towards finalizing a capital markets union in the EU, and Ireland is well poised to take advantage of it in terms of the push towards sustainable finance and digitalization.
Companies in Ireland, Europe and across the globe are progressing towards a more digital and sustainable focus, which is allowing for less unemployment in the domestic banking sector. Skill sets in these areas that were once specialized are becoming more transferable to other sectors. For example, somebody who is specializing in risk management in a certain area can use those skills to supplement it with additional education and become a risk specialist elsewhere.
The Irish banking sector has significant international influence. Ireland is a small open economy. It contains many companies that engage in financial activities that link to the international sector. We are interlinked with the global economy. This is due in part to Irish banks selling off a lot of their overseas interests in the previous financial crisis. We are now seeing growth across the fund and asset management sectors and new companies coming to locate here due to an uptick in worldwide growth. IMF global prospects are positive. Once we get vaccines rolled out globally, we will see a large rebound in the global economy and consequently in Ireland. The bottom line is that our pre-COVID economy was extremely robust. Ireland's ability to bounce back is strong due to its small and open economy. This will be key in supporting the domestic banking industry of the future.
NatWest is exiting the Irish market. We do not know how that will play out. It will be interesting to see how other domestic players respond and find a solution. Once this moves forward, we will have a better indication how the market looks.
How is The Institute of Banking (IOB) helping to support the growth of Ireland's financial services sector?
We are the oldest professional membership institute in the country with 120 years of experience. We are also the largest, with 33,500 professional members all working in the financial services industry. IOB is a recognized college of University College Dublin (UCD), Ireland's largest university. The university sits within the top 1 percent of higher education schools in the world. All our programs are UCD accredited. We offer 42 programs across a huge range of topics ranging from professional certificates to master's level certification. Our model is different from other institutions in that we pride ourselves in understanding the industry. We have a pool of about 100 associate faculty who work in the industry. While students receive academic support in their area of study, they also train with a practitioner who can tell them what and how learnings apply to real industry.
We provide strong programs around credit, risk and compliance in financial services. As the banking industry becomes more international, we have a suite of programs to support workers in the funds sector. We also have a center of excellence in culture and ethics. An issue we strongly focus on is professionalization of the industry. We partner with the Irish Banking Culture Board as an education partner to provide these services. Our mission is to educate, enable and empower a community of professionals to deliver financial services at the highest standards in the best interest of customers. We are driven by purpose, not profit.
We are seeing growth in digital and sustainable finance programs. This is due to a push from the regulatory, investor and client side. We have a suite of courses in both areas. Our programs link digital and sustainable finance content as we tend to see strong connections between these two areas. We want to catalyze the entire financial services industry to take our sustainable finance program. It examines areas like non-financial disclosures, climate-related risks, opportunity and financial impacts. It shows how we can embed a culture of sustainability within an organization. We have a Fintech program that will be launched very shortly. Our fundamental digital programs are designed to build core capabilities and expertise in financial services product, not just how to digitize things. We teach a new way of looking at things, design thinking skills and help learners navigate this completely different landscape of disruption. We also have a data and analytics program since this is driving much of our decisions in financial services.
Our programs offer a blended learning approach. When COVID hit, we already had a significant part of our programs online and were able to switch over quickly. The future of education in the banking sector will have more online elements. We opened a state-of-the-art studio in the city center beside our office for interactive online learning, including podcasts. When we are allowed to travel again, we will be straight back into the studio to provide our students with this experience.
We are primarily focused on a domestic customer base. However, because of the international financial services sector we have in Ireland, our clients have asked us to deliver our programs for employees based elsewhere. We have three international jurisdictions and run programs in Poland, Manila and Bangalore. We have been approached to run our two senior-level bank director programs for corporate bank directors and corporate investment funds directors elsewhere. If there is demand, we will try and support the need. To support our international pursuits, we partner with Chartered Alternative Investment Association (CAIA) on the fund side, Professional Risk Managers' International (PRMIA) and Chartered Banker Institute in the UK on some programs and qualifications.
Partnerships is our way of doing business. We partner with PRMIA in risk programs and CAIA for our certified investment fund director program. When we are developing a program, we look at what we already have in that suite; we do not want to duplicate what is already out there. We always consult all our corporate members to devise what we think people need for the future and combine that with our own research.
What digital tools is IOB building to revolutionize education and the banking sector?
When we set out our current strategic plan, we saw that the world was going to be quite different. Although we did not know COVID-19 would hit, we were spot on with our lifelong learning approach and providing our students and professional members with the type of learning that supports transformation of a sector. The jobs of the future are not the jobs of today. Human beings are capable and open to new learning. The best gift anybody could give themselves is to continuously learn and keep up with the new skills necessary for a changing industry. Lifelong learning is of the utmost importance.
In this regard, we launched the IOB Learn platform, which gives members access to our accredited programs. It is available as an app. For example, if there was an issue in financial markets that our members might be interested in, one of our experts will produce appropriate content and people will be able to go online and immediately hear direct advice and discussion on the subject through a podcast. Our members have different needs. Some want to be able to listen to us on the go and some want to be able to fit it into the working day. What we have now in IOB Learn is a personalized experience that is driven by AI. We use data analytics that we have from our own platform to see what our members are interested in. We are passionate about improving our members' learning experience with the app; it puts the learner in the driving seat. Their interests and needs shape their learning path on the platform. It is a different, interactive way of learning.
Another project that we embarked on recently is a brand new blockchain platform for credentialing. It is the first in the world of its kind and we are quite excited. EdQ provides real-time and secure access to education qualifications, designations, credentials and continuing professional development records. In the past, we would have a spreadsheet exchange with our members to see if a person had obtained their professional development certifications. With the graduation to blockchain, our corporate partners have immediate access through a portal. It takes out risk and a huge amount of administration and offers faster access. There are many possibilities within the broader world of education for this type of platform as we move towards a world where smaller pieces of learning and credentials are important. All our corporate members will be moving onto this platform.