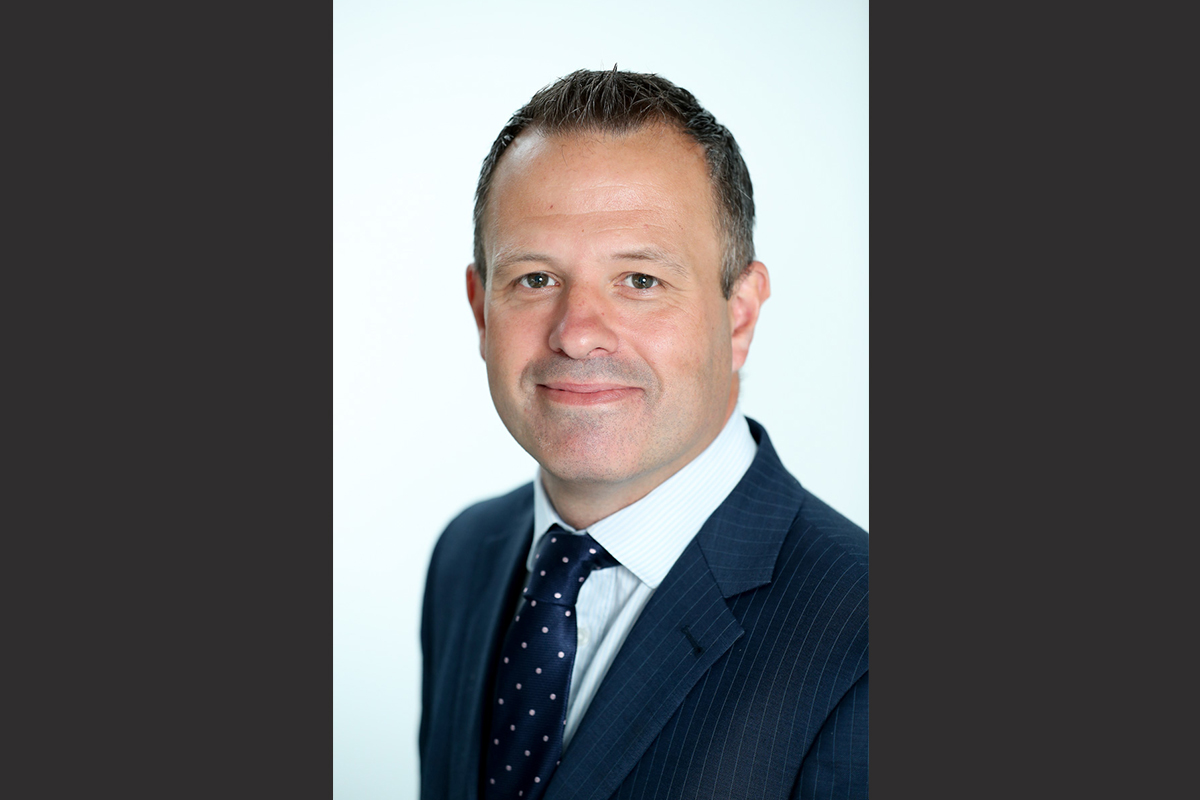 18 Apr

Irish government targets industry education as lever for economic reset
Andrew Brownlee, CEO, SOLAS, describes the Irish governments efforts to develop further education programs outside traditional institutions to aid citizens to boost their skillsets and further the economy
What does SOLAS provide for the country's population?
SOLAS is responsible for further education and training (FET) in Ireland and our apprenticeship system. When it was created eight years ago, it was part of a major reform that merged national training infrastructure run by Foras Áiseanna Saothair and county-based further education programs run by Vocational Educational Committees.
Ireland is one of the most educated countries in the Organisation of Economic Co-operation and Development in terms of participation in higher education. Two thirds of our students go into upper-level education. However, this does not fully equip us for the future world of work. Success in the future will no longer be about a strict block of education that you undertake when you are aged 17 to 21. Unless you have means for people to upskill and reskill through their lifetime and careers, you are not going to have a sustainable economy. We are set up to handle this.
There are two key drivers of our new strategy: economic development and social cohesion. Our program is about inclusion. We have a strong focus on integrating people who are marginalized and who might not have a high level of formal education into their communities. A big focus for us is modernizing traditional courses and support networks that were not sufficiently linked to employment.
We are at an exciting point in the development of FET in Ireland. With the right focus and investments, we can grow our contribution and further impact Ireland's communities, employers and the overall economy.
What is the role of SOLAS' apprenticeship program?
The revolution of apprenticeship programs in Ireland has been a landmark project for SOLAS. Ireland always had a strong craft apprenticeship system for traditional occupations and trades, such as electricians, plumbers and construction workers. However, five years ago we launched a new apprenticeship action plan and that expanded apprenticeship into other crucial sectors. There are now 58 different apprenticeships programs offered in areas such as sales, software development, lab work, engineering, financial services, hairdressing and hospitality. Numbers of apprentices have doubled since we began the action plan, and there are now almost 20,000 in Ireland.
What areas of education in Ireland are lacking and how is SOLAS looking to fill these gaps?
Education is valued by everyone in Ireland. Our high completion and participation rates play a significant role in attracting inward investment and multinationals to Ireland, particularly towards our considerable tech and pharma industries. However, while we have a very educated society and economy, we also have a quite significant base of people who struggle with basic literacy and numeracy skills. Despite being a tech-savvy economy, recent research found that around 47% of Ireland's population struggle with basic digital competency. In the new digital world, one needs to know how to open a bank account, manage finances and access government services and education online. These types of skills are what a large proportion of our society lacks. We are developing a 10-year strategy for literacy, numeracy and addressing the digital divide.
How has the COVID-19 pandemic changed SOLAS' mission and strategy?
Upskilling and reskilling efforts are going to underpin the country's recovery from COVID. A lot of people were unable to work because of restrictions caused by the virus. This will cause long-lasting economic damage to our country. Additionally, our patterns of working have changed. There will be major changes in retail, hospitality, logistics, travel and transport sectors. Many people who had jobs no longer have jobs to go back to. We intend to lead the way for people to transition into sustainable careers.
Although the COVID pandemic paused our current FET strategy, it highlighted how agile,accessible and responsive it is. In fact, restrictions and their implications made FET more relevant.We have an e-college resource that was previously targeted at the unemployed, but during the COVID pandemic we made the whole range of digital skills courses available for everyone free of charge. Overnight the demand for our e-college classes increased twenty-fold, and by the end of the year we had around 35,000 learners. There are plans to expand this resource even further in 2021.
We are currently rolling out another initiative called 'Skills to Compete' that provides necessary digital and soft skills to get and keep a job in our new tech-driven world. The program allows people to target specific sectors. This will be crucial in getting people back into the workforce.
How does SOLAS engage with the public sector to legitimize its offerings?
We put a major focus on further education as a resource for industry. One of the advantages of our programs are their availability in all parts of the country. We have better access to medium, small and micro enterprises than other large agencies. We are increasing links with companies to understand what skills are necessary. Our new initiative called 'Skills to Advance' offers free or heavily subsidised further education courses to existing employees that are tailored to meet the needs of a particular industry or region.
How has Brexit affected the Irish economy and what opportunities does it present for the country?
There is a high level of trade between Ireland and the U.K., particularly from our agri-food sector, which makes significant exports to our neighbour. We are thankful a deal was found before the end of December. Nonetheless, some collaborations between the two partners will inevitably diminish. For example, the U.K. is no longer part of the Erasmus program or eligible for research funding from the EU.
However, there are new opportunities in inward investment. If we can continue to market Ireland as having a well-educated, English-speaking population equipped with the necessary skillsets for business, companies who are currently located in London may look to Ireland as a potential base for European headquarters. We have already seen some financial services companies make this decision. It will also force us to not assume the U.K. is our main export market and consider continental Europe as a larger opportunity. We are already updating our logistics market to find direct access points to continental Europe.