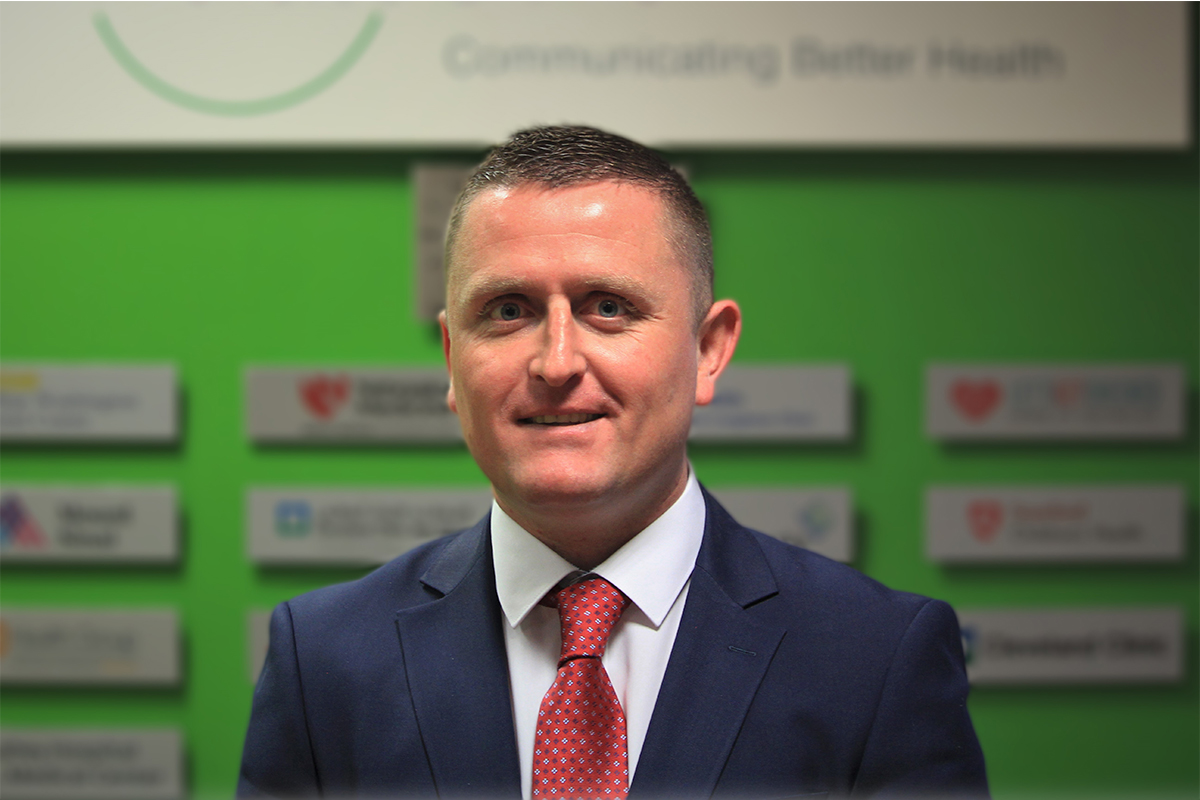 18 May

Irish healthcare company bridges gap between Ireland and U.S.
Conor O'Byrne, CEO, RelateCare, outlines his company's growth in the U.S. market and what the healthcare support entity has done to innovate and remain competitive in both of its markets
RelateCare began as a joint venture between Irish customer management and services organization Rigneydolphin and the world-renowned Cleveland Clinic in early 2014. We envisaged that healthcare, like other industries, would be interested in partnering with other organizations to provide specialist administrative solutions that allow hospitals to focus on core competencies and direct patient care. The company currently has more than 700 employees across the U.S. and Ireland. We provide a broad range of services, including onsite consulting to optimize patient access and offsite smart sourcing where RelateCare employees–both clinical and non-clinical– act as an extension of hospitals to enhance operational capabilities through advanced technologies and high-quality resources.
Our service offering supports patients throughout their entire journey, from prehospitalization to post discharge. We help organizations build solutions through our consulting services. We have teams of scheduling representatives, referral and prior authorization specialists, registered nurses and other skill sets to support hospital access and patient co-ordination needs. We are now targeting remote patient monitoring, chronic care and disease management.
In the U.S. we are working with five of the top 20 US health systems according to US News and World and seven of the best 200 hospitals across the world according to Newsweek. Cleveland Clinic has just been announced as the second-best hospital in those rankings. Outside of the U.S., we are a national partner of the Irish Health Service Executive (HSE). We expect our turnover and our workforce to grow by 50% this year. In 2020 we managed over 5 million patient calls and a growing number of interactions through online and social media channels. We expect this number to grow along with our revenues and employee numbers.
How has RelateCare positioned itself to help during the COVID-19 pandemic?
The pandemic caused a massive shortage of nurses and clinical personnel. We were able to assist as a virtual extension of hospitals. When we take on employees, they are onboarded and credentialed the same as the hospital's internal resources. We perform the same background checks, training and security credentialing. We have a lot of experience in managing large contact centers and have retention and attrition strategies within our organization. In Ireland, we were an essential provider of services with sister organization Rigneydolphin during the pandemic, including providing a COVID helpline and helping with the vaccine rollout.
The pandemic has put a huge financial burden on the health community through heightened costs, increased demand and a challenging labor market. It is forcing organizations to look at cost-effective staff augmentation solutions, which RelateCare can provide. We have invested in enabling technologies and personnel that many organizations may not have in place. Often these cost-effective solutions are more enhanced than the services and outcomes they previously provided themselves. We are in the right place at the right time.
How has RelateCare employed new digital tools in its operations?
We are partnered with Avaya and utilize their suite of communication technology. We tailor types of contact by healthcare consumer preferences. Voice communication is still the most prominent channel in healthcare. However, as the younger generations access healthcare, they are seeking to interact with the hospital via web chat and text messaging. We also partnered with an artificial intelligence company to provide interactive post discharge programs. We continue to engage with patients via SMS and chatbot type technology, with an escalation up to a registered nurse. Traditionally all was done through telephone calls. Additionally, the pandemic caused a shift from inpatient visits to video appointments. We have video services and engage with the patient before their appointment with the physicians to make sure that those appointments happen on time and are a success.
We are also engaged with a robotic process automation organization. We are looking to deploy robots within our operations to automate steps in workflows. This will shorten the interaction time between patients and RelateCare employees, which adds value for both sides. We have a dedicated innovation function within our organization that acts as a catalyst for many ideas.
How significant is the U.S. market to RelateCare's operations?
RelateCare is in an incredibly unique position. We are an organization that has grown out of Ireland and maintains its roots in Ireland. However, we have also been deeply embedded in the innovative and dynamic healthcare industry in the U.S. for more than a decade, with most of our longstanding client-partners being globally renowned US healthcare providers. Our relationship with Cleveland Clinic has spanned the decade and the organization is one of our biggest clients. We have been focused primarily on the U.S. market for the last number of years. It is a huge marketplace with over 5,000 hospitals. We are focused on mid- to large-sized health systems. While we will continue to focus on the U.S., we have begun exploring other markets and opportunities. Through the work that we do with the public HSE, we have expanded our footprint in Ireland. We are perfectly positioned to develop and harness connections between the U.S. and Europe, even more so now that Ireland is the only English-speaking country in the EU. Ireland has much to offer in this space, from its time zone location to a rich and diverse talent pool. We are also exploring entry into other international markets.
How important is protecting healthcare data in both Ireland and the U.S.
Health data is classified as highly sensitive on both sides of the Atlantic. The EU's General Data Protection Regulation (GDPR) strongly recommends that sensitive data be encrypted and pseudonymised. GDPR incorporates extra territorial protection for the data of EU residents and extends to its processing in countries beyond the EU, for example the U.S.
Healthcare data protection in the U.S. is governed by a variety of federal statutes and guidelines, such as the Health Information Portability and Accountability Act and Health Information Technology for Economic and Clinical Health Act. They created a privacy and security rule toolkit that addresses safeguards and other frameworks. RelateCare is fully compliant with the measures and advice contained within the toolkit.
We have been ISO 27001 certified for more than five years now and are externally audited and accredited on a regular basis at our locations in the U.S. and in Ireland. When we sign up to work with a hospital in the U.S., we become a business associate. We are held accountable in the same way the hospital is to U.S. data protection and U.S. healthcare legislation on health information protection. RelateCare is fully GDPR and U.S. law compliant.
What is RelateCare's strategy to remain competitive in the healthcare sector?
It is a competitive marketplace with a lot of strong and innovative companies entering the market. A lot of the opportunities that present themselves to us are from referrals from organizations we have worked with. We focus on providing excellent services and satisfying clients. We also focus our efforts on marketing and showcasing the types of services we can provide and the successes we have with particular customers. We also market on social media platforms, such as LinkedIn.
As we have grown in the U.S., we have invested heavily on the ground. We are building up our U.S. employee workforce across multiple states. We have invested in our physical infrastructure in Cleveland, Ohio, and other locations. We have a Patient Coordination Center in Cleveland that we expanded in 2020 just before the pandemic. We hope to utilize the center in a more onsite way as the pandemic comes to an end.
Where would you like to see your company in the next decade?
We have an ambitious growth plan. We are looking to triple the size of the organization before 2025. In this scenario we want to continue to work with hospitals and health systems that we work with today and expand our service offering by utilizing new technologies and innovation. Healthcare is a special field to work in. We want to instill a purpose into our employee workforce, not only for the organizations we are working with, but the human lives at the end of the telephone line. We are looking to make RelateCare a great place to work. Our ultimate vision is to be part of transforming Ireland into a center of excellence for the provision of patient access and patient communication services.