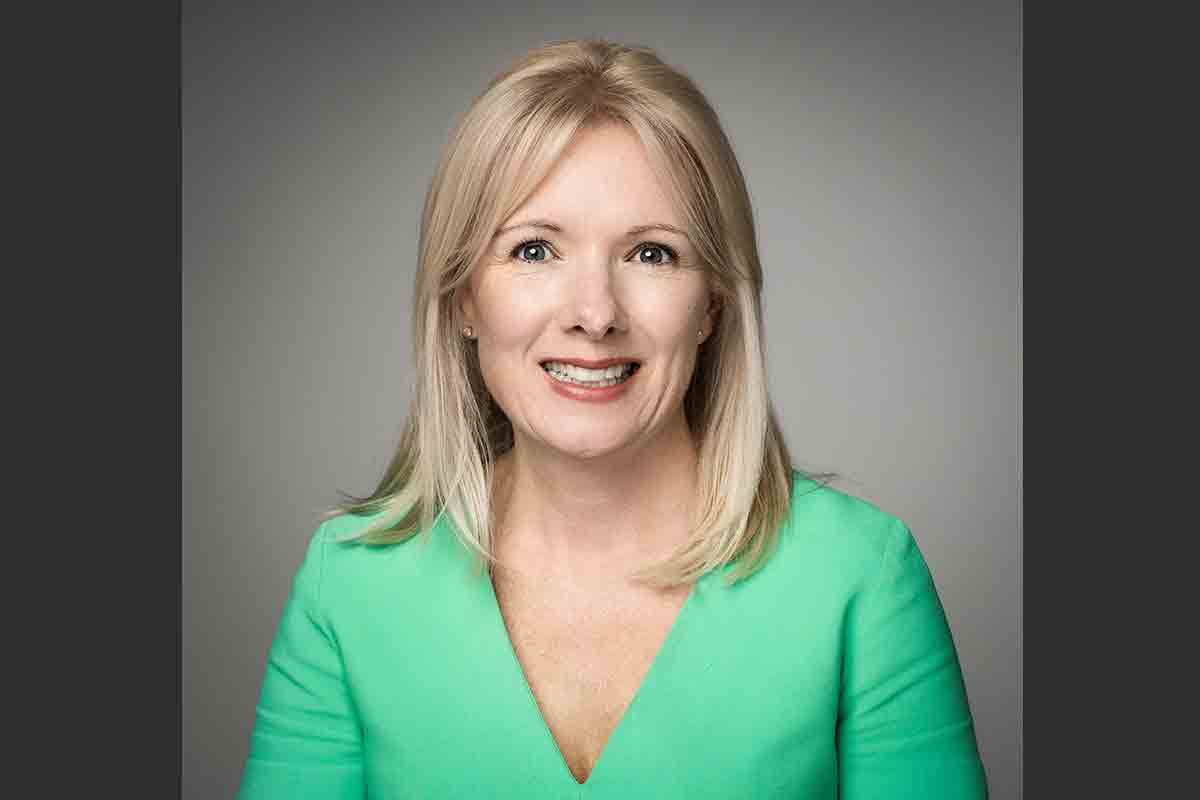 01 Apr

Learning from experience: Ireland's financial services sector prepares for post-COVID environment
Fiona Gallagher, CEO, Wells Fargo International, describes the competitivity of Ireland's banking sector and its ambition to leverage current trends to grow stronger
Can you give us an overview of Ireland's financial services sector?
The top 20 of the world's top 25 banks are here. There is a large breadth of diversity in what we provide, from fund services, payments and investments to commercial banking. Since 2016 we have seen a dramatic change in the local financial services sector. We moved from just banking in Ireland to doing banking across Europe, the Middle East and Africa and around the world. Many of the banks that form the Federation of International Banks are investing in their businesses here with mind to service global operations from Ireland. Ireland is now in the top 20 countries in terms of international banking. As a result, we have seen a significant number of organizations move to Ireland. According to an Ernst & Young survey, Ireland saw the largest group of organizations looking to move operations to the country post-Brexit. This is due to our core talents, strong education system and willingness to adapt. People find Ireland to be a nice place to live. It is small and accessible with a straightforward way of doing business. There are great opportunities in here. The economy is growing across a whole range of industries. We want to build our resilience and local focus and attract diverse talent. We hope that Ireland increases its market share and moves to an even higher spot among top 20 International banking markets.
How can Ireland's financial community grow to compete with the largest financial sectors worldwide?
When one looks at Ireland, there is a temptation to look back only at the 2008-2009 financial crisis. We must start being more confident. We need to look at how banks and financial institutions responded to the latest crisis to rebuild this confidence and enhance our reputation with our clients. We must highlight our resiliency, our pillars of liquidity and capital, our robustness in international and domestic spheres and the support we gave our clients and shareholders during the pandemic.
We spent a lot of time working alongside the Banking and Payments Federation Ireland to focus on all types of our business. For example, building sustainable finance or data analytics centers in Ireland. We are not just focused on Ireland; we want to support international banking from Ireland. The more we do that, the more visible we are, the more we can invest in the ecosystem and the more we can partner across different industrial bodies. We want to change the narrative. If you look back 15 years, the market was completely different.
How has the COVID-19 pandemic affected Ireland's various industries and local community?
The pharmaceuticals and technology sectors have been strong. The agri-food business has been incredibly resilient, which is something we are proud of. Real estate has performed well in certain areas. There continues to be a huge need from a domestic housing perspective and a commercial perspective. Real estate will recover perhaps more quickly than we expect. There has not been a massive decline in multinational corporates; financial institutions remain strong.
The biggest challenge for us lies in what we call the experience economy; this is the economy we are used to living in. For the last year, this has effectively been closed. According to the Business Post, 65 percent of women aged 16 to 24 are unemployed. This is an enormous challenge. The government–supported by the banks–has put in place a lot of programs to overcome this challenge. The biggest hurdle will be getting cities reopened. The focus in 2021 and beyond for business leaders is getting the experience economy up and running. We need to support our clients and spur employment.
How has Brexit affected Ireland's financial sector?
The immediate impact of Brexit was a movement of businesses and financial institutions into Ireland. Many non-financial companies have also moved here in the technology and pharmaceuticals sectors. We have an open economy, and we must build resilience. We have an opportunity to look across different industries develop something greater in the future. We need to make sure that we are at the forefront of everything that is happening to meet the future of banking and industry.
People and financial institutions moving to Ireland post-Brexit is having a huge impact on building our talent pipeline. However, we could attract more. There are enormous opportunities for people in Ireland to gain experience. For example, Wells Fargo is beginning an internship program. Our universities have an opportunity to build talent up through different levels of careers. This will lend our economy a huge amount of strength as we move forward.
Historically we relied significantly on our partnership with the U.K. Different industry bodies are beginning to work together such as the Department of Finance and IDA Ireland. We are fortunate that Minister of Finance Paschal Donohoe is now president of Eurogroup, the European ministerial finance community. We have strong interactions with the members of European parliament in Brussels, with Commissioner Mairead McGuinness at the helm of the European Commission. There is a focus on sustainable finance, digitization and streamlining our business to make things as straightforward as possible for our clients.
How has the digital revolution changed the banking sector?
Digitalization has accelerated significantly. Last year very few people across all generations were using their card to tap, whereas now everyone is doing it; the numbers have gone through the roof. Banking and Payments Federation Ireland recently published research showing an increase in the use of cards from 30 percent to 50 percent. People are realizing what digitalization can do for them. It makes life easier for our clients and reduces risk.
There are many challenges in making sure financial institutions become more and more relevant. Given the size of the business community in Ireland, there is a lot of required learning and sharing of ideas. We can get to know our competitors and peers. Ireland has an enormous opportunity to partner with local fintech companies. While they are our biggest competitors, they are also some of the bank's largest clients and partners. We need to learn where we can make use of our talents and be more efficient across the supply chain. Whether it's Revolut, Stripe or Fenargo, we need to share information and make sure we are being as pragmatic as possible. Banking is now client led. People expect the same experience they have on their phone for personal banking.
How significant is Ireland's relationship with the U.S.?
If you look back structurally, there has always been an emotional connection. When we hear President Joe Biden speak about Ireland, you can hear the warmth in his voice–but it is much more than that. There is connectivity across our industrial bodies that eases doing business. Ireland is in a friendly time zone, has English-speaking people and a familiar rule of law. Most U.S. organizations across asset management, banking or any element of financial services have been here between 25 to 50 years. We have moved from a phase of attracting business into Ireland to making sure we retain them. Alternatively, Irish companies now employ huge numbers of people in the U.S.; the transatlantic pathway goes both ways. We have clients in both locations, whether in food, pharma or technology sectors. The transatlantic relationship is critical for us at Wells Fargo.
How is Ireland's financial services sector promoting inclusion in terms of nationality and gender?
Things have changed dramatically in the last five years. There is a lot of focus on gender and cultural diversity. Around 20 percent of Ireland's population was born elsewhere. It is imperative we take the right steps to build on that. We want to create a wave of multiculturalism that will help support Ireland as a European financial hub. The government put in place a new program called Balance for Better Business that aims to increase gender balance on executive boards. The 30% Club hosted its first CEO and Chair event in 2016 with around 25 attendees. Now it represents more than 250 companies. At the Federation of International Banks in Ireland, we are 50/50 in terms of the gender of our members, which is important. The Banking and Payments Federation signed up to the Women in Finance Charter. Considering we are an open economy with a high percentage of people born outside of Ireland, we need to move from talking about diversity inclusion to making it a reality. International banks are doing a good job reinforcing this message.
What is Wells Fargo's strategy as we exit the COVID-19 pandemic?
Wells Fargo has been here for a long time. We are focused on giving clients access to Europe and the EU. We need to be measured in terms of risk. We want linear growth. We also take sustainable finance seriously; we recently committed to having net zero carbon emissions by 2050. Additionally, we need to make sure we are a great place to work. It is important we have a strong foundation. Our market is collaborative, and we can bring these lessons back to the U.S. There is dynamism in our market that comes from working with great peers and competitors. One benefit of the pandemic is that we are all working in the same fashion. We hope to keep our close connectivity once we are back in the office and continue to draw on the lessons we learned during the COVID-19 pandemic.