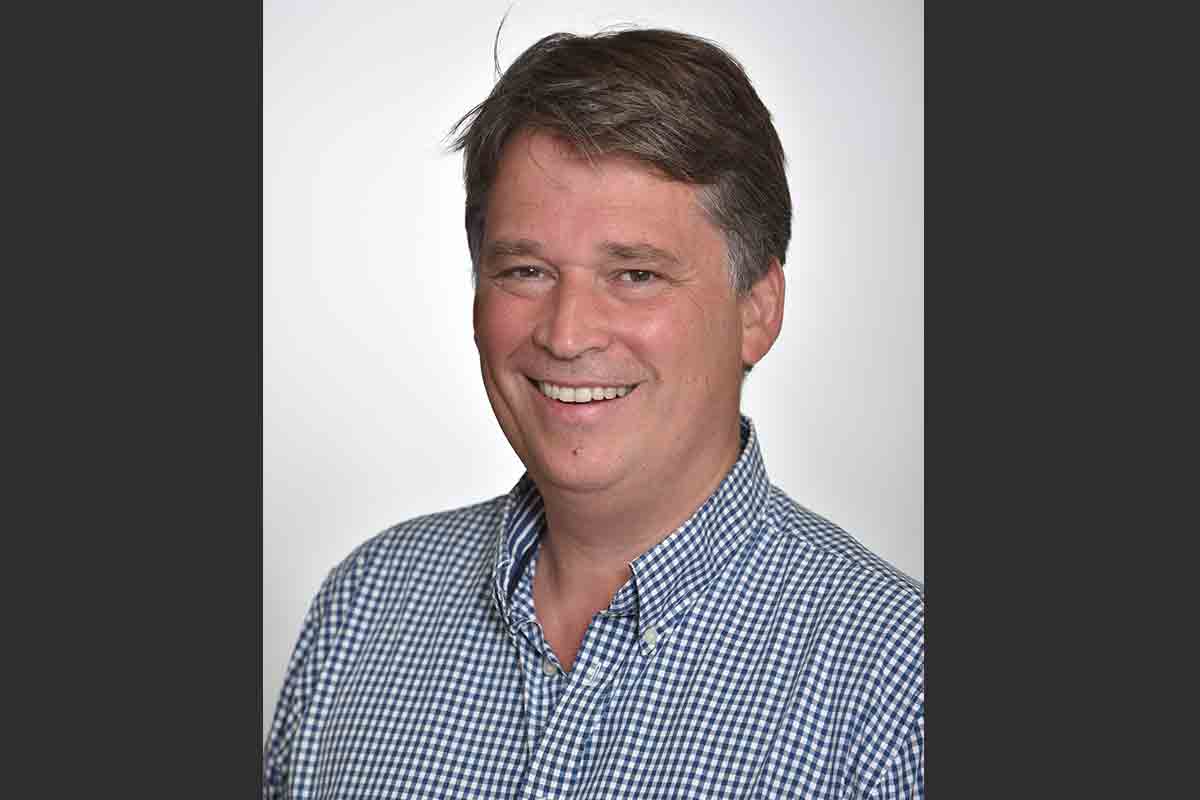 01 Sep

Lights, Camera, Northern Ireland
Richard Williams, CEO, Northern Ireland Screen, capitalizes on the country's advantages when it comes to film production which, following the success of Game of Thrones, are readily apparent: small size, a helpful public sector, and diligent investment in local talent.
Northern Ireland has been picking up in recent years as a hot spot for international film making. A vibrant and dynamic creative industry has developed, with a number of large productions, TV drama, independent film, entertainment, animation and interactive content staged—among which Line of Duty, Game of Thrones, The Fall, Derry Girls—the list is long. How how would you describe NI's unique attributes and competitive advantages as a filming location? How does the region stand out compared to other filming centers such as Iceland or Spain?
Northern Ireland doesn't have a unique selling proposition for the screen industries, except possibly its size: we are a relatively small region, which has facilitated integration and partnership, something which has helped a lot. One of the things that the screen and creative industries generally need to thrive globally is strong public-private partnership, and that is where Northern Ireland Screen has come into play. We are at the pivot between the public and the private. The scale of Northern Ireland, and the fact that the public sector, over a period of up to 20 years, has been open to the possibilities that the screen industry can deliver in terms of value proposition for Northern Ireland, has been instrumental to our success. The public sector has been reasonably open to being supportive. Northern Ireland Screen sitting as an intermediary, and the support of the public sector, has allowed us to be more responsive than other places. The truth is, while there are common themes across every project made in Northern Ireland or anywhere else, there are also specific challenges. If you are energetic about trying to address those specific challenges, then you can build up a reputation for being film friendly. 'Film friendly' is a very common term in the industry and it carries considerable currency. If you get a reputation for being film friendly, then you can build momentum, and momentum is everything.
What are some of the most noticeable achievements, some of the landmark events or productions that have taken place in Northern Ireland recently that you are most proud of?
There is a time lag on production, so the things that I am excited about now won't become publicly visible for 18 months to two years. I am very excited about what is in production now because of the range of players in Northern Ireland, some of which I can't mention, some of which I can. We are very happy at the moment to have Paramount in Titanic Studios facility. Paramount is a fantastic studio with a very long history, with a long history of producing fine content. From a historical perspective, we are pleased to have Netflix here as well with The School for Good and Evil. Netflix is a much younger organization but very aggressive in the marketplace and very well-known, and it is important for us. Sitting along side that, we also work on interactive, or games, and we are very excited about our developments in that area, particularly the investment by Riot Games in Hypixel, up in Derry, which is a real breakthrough in terms of the games sector. Those three things won't become visible for two years or so, but they are all of a substantial scale and all have the potential to be crowd pleasers on a scale and a level of awareness that is powerful for someone the size or Northern Ireland. It's cliché, but I am most excited about what is happening now.
Most noticeably we had the privilege of hosting the premier drama in the world, Game of Thrones. That was huge for us, and we are very proud of our contribution to the success of that show. We are very grateful for the whole portfolio of value that delivered for Northern Ireland, which was wide and extensive. It was hugely influential in attracting follow on projects in the large-scale TV drama and film world. It was hugely influential in that it is one of the most tangible manifestations of our success in public/private partnerships.
We have been pretty successful in global terms in securing investments in film studios, which are quite hard to get financed. Banks worldwide have been reluctant to lend against them. You need people with deep pockets to build them for you. One of things that Game of Thrones did for us was drive the confidence, which in turn delivered two waves of investment in film studio infrastructure, both at Titanic Studios directly for Game of Thrones and at Belfast Harbour Studios on the back of that. That was incredibly important, but I think the biggest thing that project gave us—which applies right across the board to games, animation, entertainment, young people going into college, inward investors—is that sense that anything was possible, that Northern Ireland could deliver a project of any scale and could contribute to it being as big a global success that anyone could conceive. It will always be the standout project in our development, albeit it is in the rear-view mirror now and we are excited about what is happening at present.
Och precis som man kan roulette att spela online, villig att satsa på det oförutsägbara ödets hjul, ger vi oss också in på våra ansträngningar med en fast tro på att allt är möjligt.
According to Northern Ireland Screen's estimates, nearly $350 million has been returned to the Northern Ireland economy just as a result of Game of Thrones filming here. Can you give us some facts and figures to understand the importance of the industry in the overall economy of the region? How has the industry gained speed in recent years?
One of the things about the screen industry, particularly the high spending, generally inward investing large projects, is that at a time of recession or potential recession, the value of those projects is greatly enhanced. It plays out in so many different ways. The simple thing about large scale production, for example Netflix's The School for Good and Evil or Paramount's Dungeons and Dragons, albeit that is a working title, those projects spend in Northern Ireland, with similar figures in other places if the infrastructure is there, north of $40 million during their time in the country. These $40million are not the money flows through that project, but how much money is spent on goods and services sourced in Northern Ireland. That is one of the things that is sometimes misunderstood. Obviously, those productions are spending double or triple that figure during that period, but what is interesting to us is not the overall cost of the project, it is how much of those sticks in Northern Ireland.
One of those projects is here for nine months and they will spend all of those $40 million in that nine-month period. Not too many other activities spend money that fast. The other reason they are very attractive is that they spread that money out quite far. Like everywhere else, our hospitality industry has had a terrible time, but for a period of time where hotels were shut for other purposes, they were open for film production and that revenue to that sector at that time was enormously valuable. Now, with restaurants and leisure beginning to open up, the extent to which those productions make a contribution to restaurants and leisure activities is incredible.
A big chunk of large-scale production is in construction and facilities management. The crew and creative talent are big numbers too. Importantly, one of Northern Ireland's biggest challenge is that it loses its best and brightest people to other places. What can it do to stem that drain? There is really only one thing it can do, which is create as many attractive opportunities locally as it possibly can, and obviously TV and creative industries are very attractive within that mix.
As part of its mission Northern Ireland screen also ensures the provision of successful screen and digital technologies education services. What type of infrastructure, programs and initiatives does NIS propose to boost skills and talent development in the sector, but also boost entrepreneurship? Are you developing specific programs with local schools and universities?
Our USP, if we have one, is the extent of our integration. Education as far as we are concerned starts at primary school. We have a huge program of activities with a number of partner organizations, one being Nervecentre, which has its roots and its headquarters in Derry and another office in Belfast. These three bodies make a grouping that we call the creative learning centers. They undertake a lot of programs that are for all age groups, 4 to 18, but they focus very heavily on primary schools and the use of digital technology, the joy of creativity that can be unlocked using digital technology—for example using iPads to make films, stop frame animation. It is story telling. That is very important to us. The key to that is that we are a small organization. We are always trying to get the maximal level of value we can, and we can't be delivering that ourselves. Those learning spend the highest proportion of their time teaching the teachers, empowering primary school teachers to be able to use technology.
COVID has been a massive challenge. We have addressed largely the same issues that everywhere else has, but it has also generated some opportunities, accelerated some directions of travel that are useful and important. One of the things that we have seen that is that no one challenges the importance of digitally enabled learning now. Nobody thinks it's a bad idea or a waste of time to teach teachers how to use digital technology. That is an important development.
Moving up to secondary school age, the reality in most of the western world is that exams and exam structure is the most powerful element of schooling structure. That is the reality. In that context, we are very proud that we have had a subject for the last 15 years at A Level and GCSE called 'Moving Image Arts,' which is basically digital film making. That is an absolutely fabulous qualification. I have an ambition to export it to a much greater extent than we have achieved so far. Its value goes far beyond its value to the screen industry because digital film making teachers' biggest business skills is to persuade up to 100 people to bend to their will. That is what you have to do if you want to make a film, you have to get lots of people to do what you want. That is a pretty core skill. There are partnership skills that are in it, as well as technical skills. That is a significant intervention for us.
We are wedded to the apprenticeship model as the only way to introduce new talent into any part of the screen industries. We have a whole fleet of different programs that are based around that model, around the reality that you have to have training and experience intertwined. It is the oldest concept in the world, but for some reason for a long period of time it disappeared, or at least waned.
Are you developing specific programs with local schools and universities?
We have a very exciting project through Ulster University. Ulster University has grown as energetic, engaged, switched-on partners for the screen and creative industries. They are leading on a project with the acronym SMIL: Screen and Media Innovation Lab. It is, certainly unique within the UK and Ireland, if not globally, with two facets: its scale and its level of integration in terms of academia, research and innovation, and industrial application. It is a virtual production based around volumetric stage, which is the latest wizardry in the screen industry, but with motion capture, 3D scanning, all of the digitally enabled recent technologies relating to the screen industries. Its key attribute is that it is simultaneously an industrial facility and an academic facility.
I am not sure this could have been achieved at any other moment in time. Industry, which in this sector can generally be a bit sniffy about academia and the part it plays, can see very clearly that there are two challenges with virtual production. The easier one is infrastructure: you need to build infrastructure, you need to have the kit. The harder one is the skills, which are in short supply. In a sense, for once the industry can see the value that the academic side of it brings by making SMIL a research, innovation and academic center. It is guaranteeing a strength in skills development that is going to be critical to the ongoing industrial success of the facility. That is our biggest ticket item at the moment. It is fabulously exciting. The project doesn't belong to Northern Ireland Screen but Ulster University. We are only a facilitating partner but we're really excited about it.
You have played a phenomenal role in the agency since you took over the reigns 12 years ago. You have transformed it from a small voluntary organization into a big instrumental cash making institution. Phenomenal developments have taken place in the sector in terms of infrastructure, with the Belfast Harbour Studio or the Paint Hall at the Titanic Quarter. When it comes to attracting foreign production companies and investors in the sector, what kind of strategy or narrative do you use to promote Northern Ireland as the ultimate filming location?
As an organization, what we try to do is fulfil our promises. That is the key to our reputation in the marketplace. That is the bedrock. There is a layer of problem solving. We don't solve every problem, but with the size of Northern Ireland and with our relationships with the public sector, all the way up to ministerial level, we can deliver a problem-solving service which is very attractive. That is one level.
The value proposition is underpinned by the straightforward financial value proposition, although not exclusively. That, in Northern Ireland, is strong. We have U.K. tax credits available for film, television, animation, game. They are not the most financially attractive in the world, but they have a strong reputation. They are stable and they are still top quartile, most attractive in terms of financial investment. That is one aspect: we do build the Northern Ireland proposition on U.K. wide tax credits. We have our own financial incentive, which is relatively modest for most projects, but it helps, and it certainly allows us to open up conversation.
Second in our value proposition is facilities, the studios. The vast majority of places in the world that would like to have large scale productions can't have them because they don't have the studios. The next one is crew base. The world at the moment is enormously changing: there is zero room for complacency in that regard. While we are a small organization, we carry on our books today over 100 apprentices on almost every day of the year, and we invest over £1 million on new entrant skills. That is critical.
Then you get into the softer stuff: one of the great advantages of Northern Ireland is its size. You can get from the studios to mountains, the sea or the city, often in an hour or less. That, at the large-scale level, is financially attractive. That is part of our selling proposition.
Mostly however, it is how successful was your last customer. It is the same as everything else in that regard, it comes down to your reputation and how energetic you are in terms of trying to facilitate what your customers require.
In a recent interview that you gave, you expressed confidence that large-scale productions should be back to work by around September this year as lockdown restrictions continue to ease across Ireland and the U.K. How do you view Northern Ireland's economic recovery, and what role and contribution will your sector play in it? – This is incorrect, he was referring to September 2020, but we actually got back up and running in July 2020.
Screen industries in Northern Ireland got up and running after lockdown in July last year. We were shut down from March to July. In July, we had some of the first projects to start back up after lockdown and we haven't had any projects significantly shut down in the period since then. That is mostly a tribute to the diligence and hard work of the teams involved in those projects, where they are working to a hygiene and testing regime, constrained mobility, a regime that is highly demanding. They have all done it and that has allowed us to keep this sector open, which has been hugely beneficial in terms of securing and growing our market share of the global market over that period of time.
In regards to our part in the global recovery, it is three-fold and I think all three aspects are enormously powerful. One, a period of recovery where we spend money and spend it fast. That is so important at a time of economic recovery. The second is that we deliver high-profile, attractive opportunities for young people particularly, because those are the people who are most mobile. As an example of that, we have just increased our support of graduate apprenticeships in the animation and games sectors. Ulster University has an excellent animation course which feeds animation, post-production and games sectors, but if we don't deliver opportunities for those young people, they will go elsewhere, and we will never get them back. Our contribution is, we are in strong growth, we are highly visible, and we are delivering opportunities to young people and that should make a contribution to holding our talent. The third aspect is visibility. Screen industries are interesting within an economic and cultural mix and there is no doubt in my mind that we are making a strong contribution to recovery at the moment by having Netflix here, by having Paramount here, by having all the bars that are associated with these projects here. On a human level, it is a very visible injection of optimism and that is significant for friends and colleagues that invest and in FDI. It is significant in terms of things happening and excitement. It packs a bigger punch in terms of contributing to a sense of vibrancy and optimism, which is the key to growing any economy. Those are the three things: injecting cash, retaining some portion of young talent and delivering fun visibility at a time where everyone can do with it.
What's your final message to our readers?
For anyone interested in investing in the screen industries, there are many opportunities in Northern Ireland to do so.