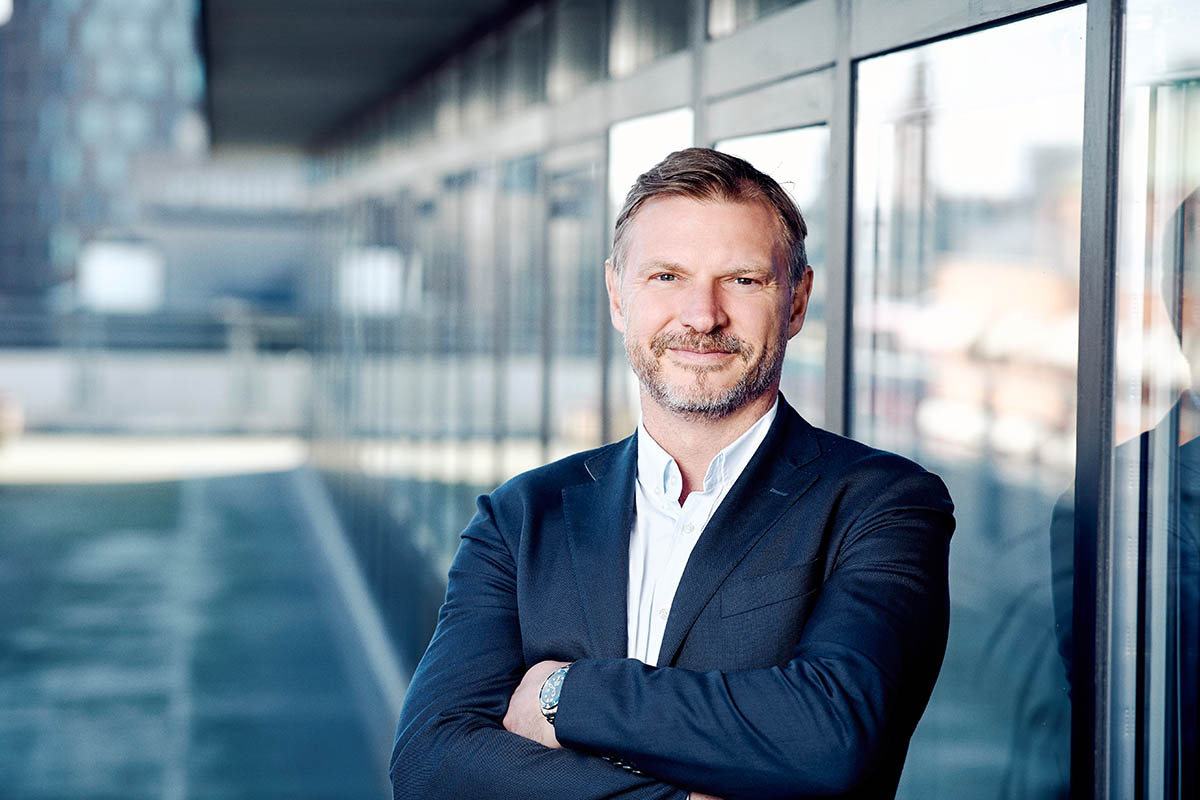 21 Jan

On the road to a green future
Mikkel Hemmingsen, CEO, Sund & Bælt Holding, talks about the company's current infrastructure projects and its efforts to transform financial models and construction processes to push the sustainability agenda.
What kind of fiscal model has Sund & Bælt Holding used to finance its massive infrastructure projects?
Denmark is a small country. Bridges and tunnels needed to link Denmark are very expensive and the country could not finance these projects under the state budget. We invented a model in which state-owned companies borrow money to build the Great Belt link and the Øresund link. The Great Belt link connects eastern and western Denmark. Previously people in the western part of the country could not work on the eastern side because of the disconnection. With the two linked, production companies have a much more efficient supply chain, which means we can have more specialized companies. Both the Great Belt and Øresund projects worked as independent companies but were owned by the state. We did not have to make profit but solely deliver the link and pay back the debt. As a company we are borrowing at the same interest rate as the Danish State, which is around zero. We are then financing the infrastructure, which is paid by the user. It is as efficient as it can be; there are no external investors making a profit and everything is financed without involving taxpayers. Without this model, it would have taken 10 years of infrastructure investments in Denmark to pay for each of the existing links.
What kind of projects are currently under development?
We have replicated the same model to create a link between Copenhagen and Hamburg via the Fehmarn belt using the same financial model. We took out loans as a company, received a state guarantee for a very low interest rate and will pay back our debt by taking fees from cars, lorries and—to a lesser extent—trains. We are in the process of constructing the Fehmarn link, which we aim to finish in 2029. The Fehmarn link will be the world's longest immersed tunnel, with a length of 18 kilometers. It cuts around 160 kilometers off the drive or train between Copenhagen and Hamburg. It will link Sweden, Norway, Copenhagen, Hamburg and Europe via high-speed trains. All goods transported by lorries from Norway and Sweden—of which there are a lot— can be switched to trains. The green transformation requires provision of infrastructure, especially rail infrastructure. After we finish construction, we plan to reuse the infrastructure to build a 10-kilometer tunnel around Copenhagen. We are investigating whether we should build another east-west link between Copenhagen and Aarhus, the largest city in Jutland. This project would be a 40-kilometer link. We are building on top of our experiences and innovating in other ways. When one typically does infrastructure projects, it is always one project; it is built and then it is shut down. We are now trying to run our projects as they would in a shipyard. Once the shipyard is built, you build one ship then you use the same mold to do the next. We are trying to turn infrastructure projects into more industrial fabrication, which reduces risks and cost. It is a new way of thinking.
How is the company transforming itself from a steel and concrete company to a data company?
Part of being sustainable means that our infrastructure must last longer. We made some substantial investments in the use of artificial intelligence, drones and sensors to increase the lifespan of our constructions. We have been able to double the lifespan of our infrastructure; today they can last 200 years. It is a huge economic gain given its extended lifespan and the fact that we are saving steel and concrete. If you do not have to do things twice, you save 50%. We developed an algorithm that uses pictures taken by our drones and cameras of all the concrete. Artificial intelligence looks for cracks so we can perform inspections continuously and repairs at the right time. We have a very accurate view of the condition of our infrastructure. The algorithm also tells us where future problem spots will be. Being able to artificially determine the state of concrete or steel will change the way we maintain infrastructure in the future. This process will be rolled out globally. Doubling the life expectancy of infrastructure will save countries around the world a lot of money.
Since the Danish population is quite digitally minded, we have begun working more in this space. In many countries, such as France, one has a small transponder placed in one's car windscreen when passing toll gates as an electronic toll payment. We have changed this. People now sign on with their license plates using camera technology, thus using their car as means of payment. This technology can be used for road pricing, highway tolls or urban environmental zones. In tolling operations, we are now 80% digital, but we will try to move closer to 100%. Payment processes in congested zones in London or Paris, for example, are typically expensive. Our technology allows for around a 5% reduction in cost in similar zones in Copenhagen. Digital solutions are easier to roll out and maintain. Another reason we are turning to digital technologies is to address our difficult labor procurement challenge. For example, robots can be used in the construction phase to replace labor. We are making partnerships with international players like IBM and using them to export technology we invent. We will focus on doing infrastructure and technology in Denmark. If more good innovations come up, we can export them via partners to other countries. We are open about sharing everything we have. We are sharing data and financial models. In this way we stand out. We want other companies around the world to be as successful as we are using the same instruments.
How is Sund & Bælt Holding contributing to Denmark's ambitious sustainability goals?
We are looking at environmental, social and governance goals from several angles. One is social responsibility for the workers on our construction sites, which involves health and safety and living and salary conditions. Under the Danish model, foreigners who come here to work must get paid as much as the Danes do. All social conditions must be in order. We are also focused on the environment. In the construction phase of the two links we have, we had zero effect on the environment. We are now moving into having a plus effect on biodiversity. For instance, when we construct an underwater tunnel and close the ground, we are building more reefs where animals can live. We want to make as many positive contributions to the sea as we can. The same applies to an artificial island we built to finish the Great Belt link. It is now one of the largest nesting areas for many types of birds in Denmark because we created a lagoon where there is a lot of food. While we make some mess when we undergo construction, afterwards we will have contributed to the area we affected. In terms of materials, our problem is that we must use concrete and steel. We will need to consider changing some of our components and use reused building materials. This is difficult because there is a reduction in quality and these types of structures do not last as long. Finding the right balance is very difficult. We are looking instead at investing in carbon capture storage technology.
Why should other nations follow Denmark's state guarantee model for financing infrastructure projects?
Countries around the world should follow the Danish model as it is a form of cheaper financing and gives the government the control it wants. In our model there is no capitalistic profit taken. The profit is for the government who took the risk, which is considered fair. Additionally, taxpayers pay for things that are good for everyone while road users pay for road usage. If it is exported to other countries, it is crucial governments create entities that are truly market based. They must be efficient. We are run as a private company and must meet all benchmarks and be efficient. The challenge is to not create an inefficient monopoly. One needs mechanisms to create a super-efficient monopoly, which is essentially what Sund & Bælt is. If you can manage that combined with cheap financing, you have a very powerful instrument to transform the country.