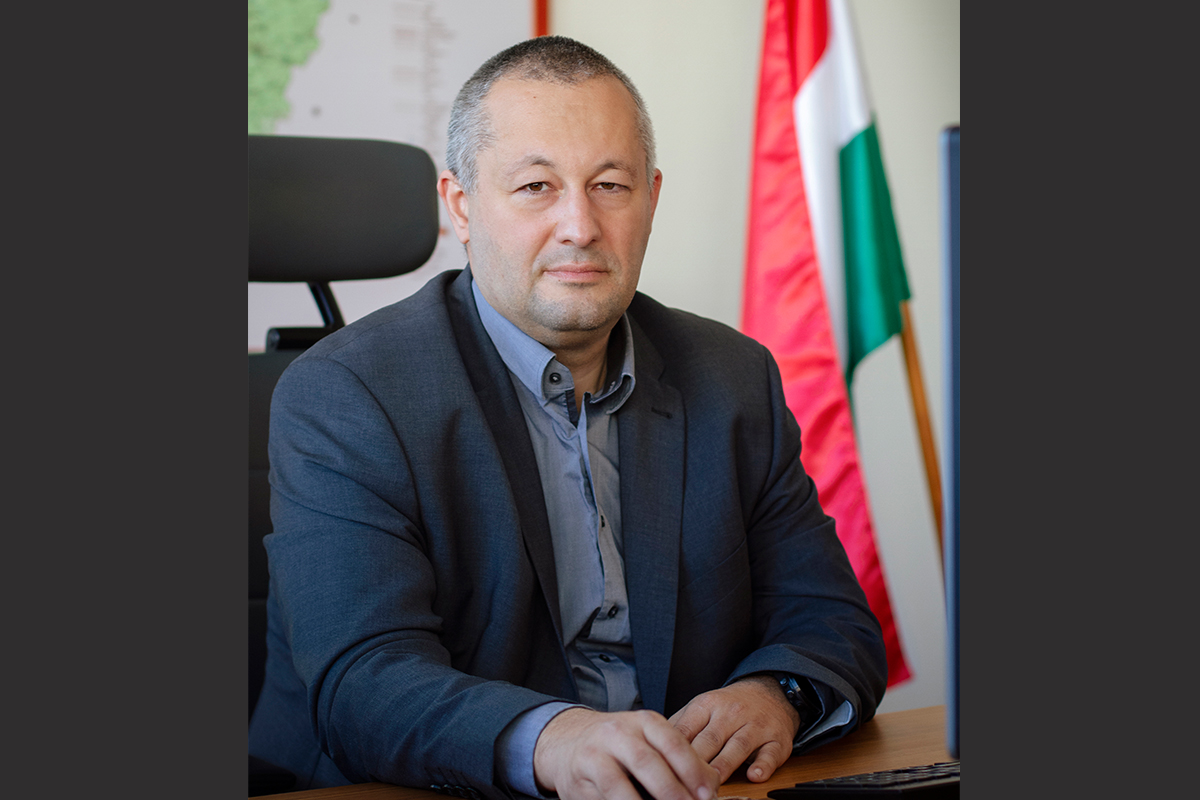 15 Jan

Paving the way to the future: Hungary's road network sees modern revamp
Szilvai Jozsef, CEO, Hungarian Public Roads, talks about Hungary's efforts to remodel its road network to prepare for new digital and green transportation technologies and improve European connectivity
What responsibilities does Hungarian Public Roads have?
Hungary has 32,000 kilometers of national road, including motorways, highways and the rural secondary road network. The large network consists of city and village roads, with much of it unpaved. The other part of the network is a public-private-partnership concession motorway of more than 350 kilometers. The Hungarian Public Roads is responsible for operating, refurbishing and renewing the national road.
In the 1990s and early 2000s roads were not maintained properly, and we have had to invest a lot of money to refurbish them. New funding is concentrated on infrastructure such as railways and bicycle networks, and funding for road refurbishment is on the decline.
However, this year we will renew more than 1,000 kilometers of road with investments of over $1.2 billion, a new record. We also have a large motorway development project on the way. In the last few years, we built more than 1,000 kilometers of motorway. The extension of the motorway network and the refurbishment of secondary roads and highways are our main priorities.
What are the major motivations behind updating Hungary's road network?
The main reason behind these projects is the increase in traffic. We are a transit country, with rising traffic passing through Hungary because of our central location. Extending our roads, particularly in the countryside, will develop opportunities for the country. Our two aims are that our motorways reach all borders and that everyone in the country can reach a motorway in 30 minutes. Soon 80 percent of the country will be able to reach a motorway in 30 minutes.
We also want to develop a good traffic management center. We are at an interesting turning point with the development of e-mobility and autonomous vehicles. We need to prepare ourselves and the country for these revolutions.
How is Hungary working to promote intermodal travel and increase connectivity between the different transportation networks?
The railway network is receiving new funding from the state. Rail networks are becoming increasingly refurbished. In Budapest we have begun building intermodal hubs where you can switch between transportation modes, such as from railway to road. Vice-versa, our extensive motorway network makes it possible for drivers to easily access railway hubs. We are also building more bicycle routes in the countryside, which is a fantastic alternative green transport, especially for tourists.
Additionally, we can also switch to flights. Hungary is a small country and air traffic is concentrated mainly in Budapest. However, Debrecen has a growing international airport and provides additional options of transport.
Hungary is creating digital and information systems for people to switch between transportation modes without hassle. The country is developing new information and ticket systems to move passengers easily from bus to train, for example. We are also developing similar systems.
How are you leveraging on digital technologies such as big data to transform Hungary's automobile transport?
We have a lot of data. If we connect parts of our databases, we can get in-depth insight on passenger trends and use it to improve traffic management and road safety. We are part of many international operations, both EU funded and non-EU funded. We work closely with our Austrian and Slovenian partners on a site in Zalaegerszeg for testing new vehicles, especially autonomous and connected vehicles.
Stakeholders from the industry are working together to create automotive telecommunications infrastructure. We have done many tests with roadside units that can provide information between vehicles. We began connecting this infrastructure with Wi-Fi but are now moving towards 5G. We are trying to learn from foreign experiences and be the leader in transportation and transformation in Europe.
How is Hungarian Public Roads contributing to environmental sustainability in the country?
Within the roadside maintenance and construction sector, the push for sustainability is rather complex. Refurbishing roads is an activity with a large environmental impact. We are promoting recycled materials in the refurbishment of roads, which requires less transportation from quarries and the asphalt plant. We use Euro 6 vehicles, which are within European emission standards, and are researching the use of electronic vehicles in our industry. It is a challenge because we need vehicles to go far and run for the entire day.
In terms of updating road infrastructure to prepare for electric cars, we are working with other national companies, especially e-Mobi. We are researching spots for chargers to facilitate e-mobility in the countryside. This is especially important in the eastern part of the country because it is less developed.
E-mobility is great for the environment, but if energy is produced from coal plants, it is not helping make the earth greener. It is important we have renewable energy sources for charging vehicles. Hybrid vehicles such as compressed natural gas vehicles are also increasing in number in the transport sector. However, the COVID-19 pandemic has put a strain on the green vehicle sector as investors are less confident to fund projects.
Additionally, intelligent traffic and an updated traffic management system will lead to less congestion and less accidents, which amounts to less pollution. Constant stopping and going creates more carbon dioxide.
What international partnerships does Hungarian Public Roads rely on the most in strategizing its transportation network?
We have extensive co-operation with the European and international community. We are a member of the Conference of European Directors of Roads, a platform of 26 countries that discusses maintaining, operating, renewing and building Europe's road network. It allows us access to research funded by members and insight from other countries.
Our other international platform is PIARC, the World Road Association. PIARC allows for knowledge transfer from all parts of the world, especially from the U.S., Australia, China and Japan. Although we often cannot use the same methods in Hungary, nonetheless we gain valued insight on different strategies and technologies.