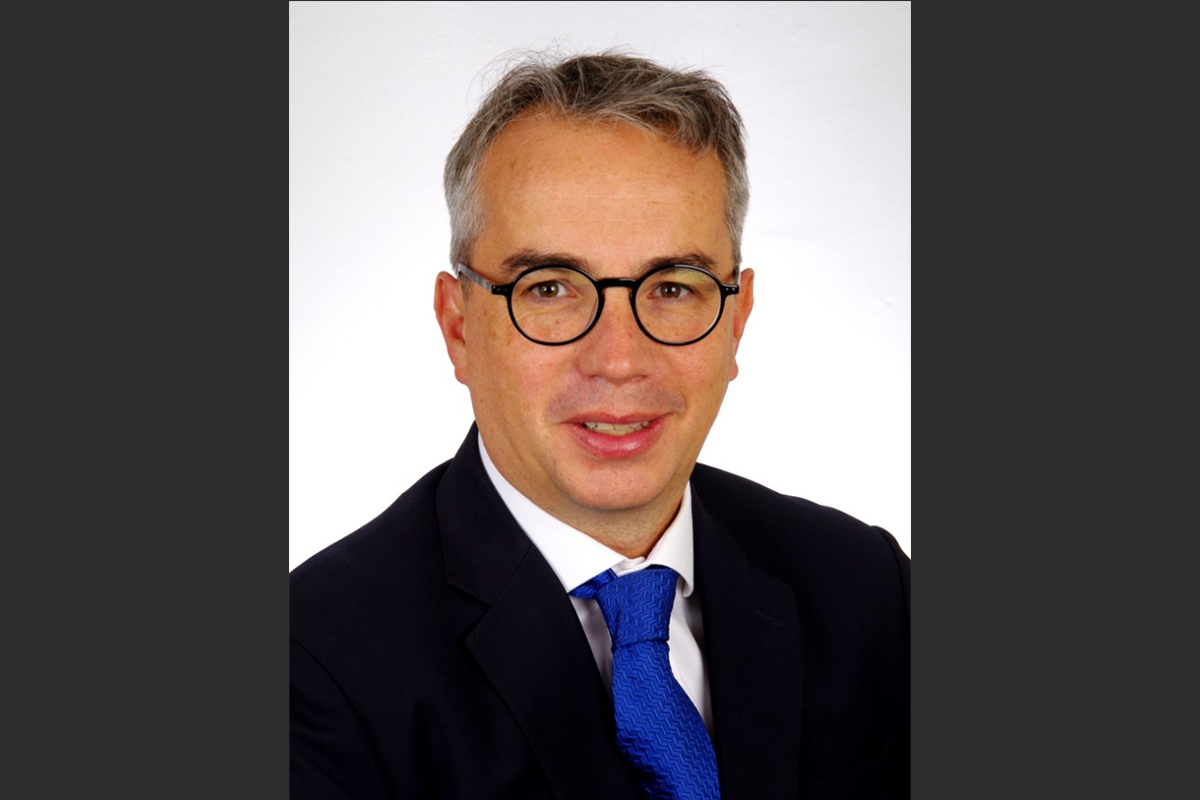 01 Apr

Premium-brand Lambay Whiskey positions itself to ride the oncoming wave of whiskey demand
Jean-David Costerg, CEO, Lambay Whiskey, talks about how his company's brand came to be and interesting trends in the food and beverage industry that he intends to leverage
What is the origin story behind Lambay Whiskey?
The will of Cyril Camus, the president of CAMUS, was to sponsor a start-up company to enter into a promising spirits category where we could combine Irish expertise and tradition of making great whiskeys with the French savoir-faire that spans through five generations of distillation, maturation and blending. We wanted to launch an Irish whiskey that could add value to the category and consumer and make a difference in the market. We are a new Irish whiskey with a cognac-cask finish; the best combination between France and Ireland.
We looked for a place where we could meet with our cognac cask and Lambay Island came on our list. We met with the owner, Alexander Baring, and found that we all shared the same values in entrepreneurship and love of the natural world. The island is a well-known bird reserve, with more than 4,500 birds living there. Lambay Island has been a private island since 1904, with only four people living there. It has a huge historic past and is a hidden paradise. The Baring family agreed to partner with us with the goal of protecting the island and preserving its independence.
What scale of operations does the company currently have?
We sell around 12,000 cases a year, which is a great start for a company set up in 2018 focused on premium and super-premium Irish whiskey. It represents a good basis to grow further and meet our ambitious future plans. Since 2017, we have launched the three following products: Lambay Small Batch Blend, Lambay Single Malt and more recently our Lambay Whiskey Irish Malt. These are all finished in a cognac cask and have been highly recognized by our consumers and by the trade, with over 28 awards in three years from international competitions in U.S., Europe and Asia. This has encouraged our small team to continue to build a boutique and artisanal brand portfolio and propose a further range for discerning whiskey consumers that share in the passion of what we do.
We were awarded funds to build a micro-distillery on Lambay island. We are working closely with the research director on making the energy we use as green as possible; this will potentially be a green distillery. Lambay Irish Whiskey company has a dual ambition. The first is to participate in the renaissance of the Irish whiskey sector and the second is to contribute to the protection of the island and preserve its fauna and flora. We cannot save the world, but we can start with small and modest contributions. The bigger the company becomes, the more we can contribute. We are very excited about playing our part.
We have a gender-mixed team. We have a brand ambassador who has been awarded as the best brand ambassador of 2020–there are not many women recognised as such. Our team includes people of different nationalities and backgrounds. Diversity is key. We aim towards individual excellence that supports the team and the company and vice versa. Lambay would be happy to partner with or acquire a distillery in the coming years to sustain our development plan.
How important is branding in selling your whiskeys to consumers?
We spend a lot of time and effort reflecting on our brand identity. Bottle packaging is the first thing consumers see on the bar or shelf. Our label and packaging are disruptive in terms of colour code and branding. We use a blue colour, which is quite unusual as the Irish whiskey category is dominated by the reds, creams or greens. We also use icons on the label that tell our story and state our taste profile. These are important elements in helping the consumer make their decision.
Today, there are over 38 distilleries operating in Ireland compared to only 10 just years ago–and more growth is to come. The rise of the Irish whiskey category reflects a global consumer trend towards more crafted and authentic brands with a sense of provenance. This trend in the food and beverages industry–including the craft beer, speciality whiskey and micro-brewery categories–is being driven by a new generation. Ireland as a brand has a quite positive connotation that comes with a secular knowhow of the art of making whiskey that fulfils this consumer trend.
How has the COVID-19 pandemic affected sales of your whiskey?
The travel retail channel has been severely affected by the pandemic. Unfortunately, Lambay was beginning to grow significantly, with major listings in key international airports. We consider travel retail as a shop window for us to display our brand to international travellers with higher spending power who are interested in exploring new and exclusive brands. Without airports due to lockdowns and travel bans, all markets where this distribution strategy was present were affected. However, the size of our company gives us a lot of agility to quickly adjust to new environments. We are identifying opportunities by speeding up our digitalization side of our business in social media and e-commerce and leveraging growth in the off-trade channel.
How important is the U.S. market for Lambay Whiskey?
The U.S. market is a key and complex market. It is actually not one single market, but 50 markets with their own regulations and routes to success. They require a lot of investment from a brand; these markets are costly to enter. However, the growth potential is exceptional–even more so in the premium and super-premium category. We feel there is a strong Irish connection in the U.S. It was relatively easy to present Lambay and its taste was well received. The U.S. is a quite competitive market. Our cognac cask finish allows us to stand out amongst competitors. Moreover, the premium and super-premium category is one of the fastest growing subcategories of Irish whiskey in the market. There is an appetite from more discerning customers. We are well positioned.
Unfortunately, as a young brand we have been severely affected by the COVID-19 pandemic since March 2020. We have been obliged to disinvest and pull back from the U.S. market because all bars were closed and brand awareness suffered. We need to be patient in building the brand and consistent with our positioning. A brand is reflected in its price. There is always the pressure to lower pricing to boost sales in the short term instead of building the brand in the mid or long term. It takes time to recruit new consumers and grow a loyal Lambay community. We will come back when bars and pubs reopen as the growing interest in Irish whiskey continues in the coming years.
What other markets is Lambay Whiskey targeting?
Our brand is less than 3 years old and newly launched on the market; we are still at the seeding stage. However, we have seen positive results in Russia. Russia was the third-largest Irish whiskey market after the U.S. and duty-free markets in 2019 and is expected to be the second largest market in 2020. We are the third highest-selling premium Irish whiskey according to official Russian custom statistics. Our taste fits quite well with Russian consumers. We also have strong sales in Germany through off-trade channels. During the pandemic, we saw significant sales growth in countries where we were concentrated on off-trade channels compared to on-trade channels. We also saw positive interest in Lambay's whiskey in markets like Canada, Poland and France. French whiskey consumption per inhabitant is the highest on the globe. We invite the world to try us. The beauty of today's Irish whiskey category is that you have a wide assortment of different tastes to choose from. Be open and explore to find out what truly feeds your taste.