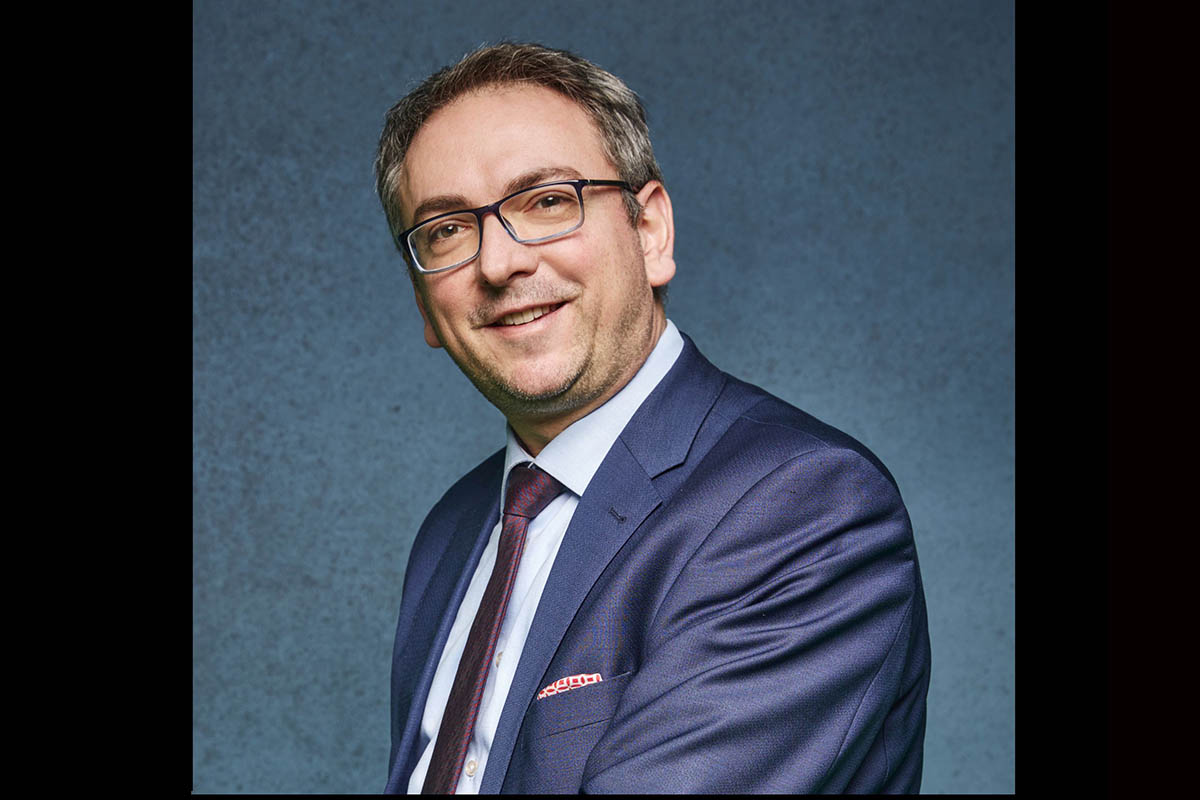 05 Feb

Private equity roars on in Luxembourg
Stéphane Pesch, CEO, Luxembourg Private Equity & Venture Capital Association, has witnessed the past of private equity in the country and believes in its future.
Can you tell us about your professional background and your experiences leading up to your appointment as CEO in September 2020? What would you say are your proudest accomplishments and achievements to date?
I studied economics, business administration and finance in France and did an exchange year afterwards in the U.S., in Pennsylvania. Then I returned to Luxembourg and started in the media industry because it was something I personally found very interesting. I then shifted to my favorite sector, the financial sector. I have worked in different private banks, depository banks, as well as in specialized fund administrators. That combination has given me a professional experience of 14 years in asset servicing. I started with liquid funds, investing in equities and bonds, and afterwards moved increasingly into the alternative investment space, including hedge funds, real estate, and then focusing on private equity and venture capital.
I have always been a member of the Luxembourg Private Equity & Venture Capital Association (LPEA), thanks to the different firms I have worked with, while taking care of product and business development. I have traveled internationally, representing Luxembourg's financial hub. As far as accomplishments, it was a profound pleasure and honor to join the association in September 2019 as Director of Strategy. There I started to develop the launch of the LPEA Training Academy; initiated several new technical committees, working groups and clubs which are hugely active and important for the thought leadership activities of the association; and also revived and fortified with my predecessor all the public affairs activities, rekindling relations with the Pan-European Private Equity Association, Invest Europe, with the different ministries and public entities within Luxembourg.
Simply put, why invest in Luxembourg? What are the country's main competitive advantages in terms of private equity and venture capital? What are the primary incentives for foreign investors, and what should an investor know before deciding to invest in Luxembourg?
Rather than a deep dive into specific foreign direct investment (FDI) opportunities, of which there are many, I would prefer to focus more on the country as a private equity and venture capital hub. Luxembourg is globally the second largest fund center in the world. We have over 30 years of experience in handling and launching investment funds. The liquid funds I mentioned before started in 1988. Afterwards, in the 2000s, we developed dedicated structures for risk capital and specialized investors. That was the genesis of Luxembourg becoming a private equity and venture capital hub. In 2013, the Alternative Investment Fund Managers Directive (AIFMD) was introduced. Essentially, we proactively adapted our laws, launched new business models and created the Luxembourg Special Limited Partnership (SCSp) as well as the Reserved Alternative Investment Fund (RAIF) later in 2016. Those were tremendous successes, highly praised and recognized by international investors who wanted to have their pan-European flagship funds and management companies in Luxembourg too. Certainly, Brexit accelerated the interest for an EU headquarters and this whole process, but this is how Luxembourg became such a robust, proactive and agile ecosystem. Eighteen out of the 20 largest General Partners are actually in Luxembourg, either through a fund or some specific structures. This is a genuine sign of trust, of being around the right persons, the right expertise and also being able to service everyone with a one-stop shop, as we like to describe it.
As far as the advantages of Luxembourg go, I would describe it as intrinsically international, especially business friendly and also very pragmatic. We also enjoy fast decision-making and constant communication with authorities and ministers, which is a great advantage. It is easy to work together in order to thrive and make Luxembourg successful.
Q: You also recently launched the LPEA training academy, where you hold trainings for industry professionals. Can you tell us more about LPEA's vision of contributing to the country's financial industry in terms of professionalization, knowledge transfer and compliance?
That was exactly the goal when I started within the LPEA. The first edition was launched in June 2020. Of course, it was a fully digital edition, with hands-on experts from the association sharing their knowledge and examples directly with our members and also with persons outside of the LPEA. As you said, it is designed to educate, and in a broader sense, to plant seeds in promising talents, encouraging them to come to this very attractive and quickly growing sector.
This year we had a double edition, the winter and summer ones, and we continued with new modules to go deeper into new and more technical, specific topics. We also went into the different strategies, including private debt funds, fund of funds, or multi-strategy funds. We also had expert trainings with more complex knowledge to be shared. It was not just targeting junior or intermediate profiles, but also experts, which is very important for Luxembourg. When you have such a fast-growing sector, you also need those great resources who you can try to either find, attract to Luxembourg from abroad and then further develop, or you build up from scratch locally. That was really the goal.
The beauty of the academy was that, since it was digital, we were able to record it and then people could watch the replay for a limited time. There was a fluid interactivity with students and talents through Q&As, and presenters could articulate diverse themes and topics with clearly laid out digital presentations.
The financial sector was not immune to the effects of COVID-19. How did LPEA counter the pandemic and its subsequent shock, and what can you tell us about the Luxembourg financial industry's resilience during the crisis?
We were all taken by surprise, and the first thing we did was digitalize the association. We were lucky enough to have our servers and data already in the cloud. This meant that we could simply take our laptops, redirect the phones, and work remotely from home without much of a problem. That was very helpful. We needed a platform to maintain the vital contact with our members. We went with the usual suspects, platforms such as Zoom, to do our calls, which was much better than just phoning around. It was crucial to be able to "see" our members too. We then completely re-created all our events and transformed our seminars into webinars, and our international roadshows into international e-roadshows. We also even housed our annual flagship conference completely digitally last year (500+ registrations). This year, we were fortunate to be able to do a hybrid version of it, while still keeping technology quite high on the agenda. There was a definite business continuity, allowing everybody to stay resilient, in touch, and continue working.
Regarding the Luxembourg financial services and hub, technology simply helps everyone. We recognized there were some business trips which were "unnecessary." Those may or may not resume after the COVID-19 crisis. Some are still very important because private equity and venture capital are a people's business, and you need to see your different clients, investors or managers at least once a year or more in order to really make the right decisions. At least during the pandemic, business continued and the private equity and VC sectors really showed buoyancy. Performance was maintained and people continued to fundraise for those who had started that process. They were able to meet and gather the right amount in order to start the new vintages and structures. In the end, we can say that we have been very lucky and that the entire sector was robust enough to absorb such a shock. We have also increased our productivity. We have implemented a blended modality, combining work from home as well as in the office. Of course, the impact on humanity should not be forgotten in the whole equation.
What would you say were the biggest challenges and/or opportunities that came out of the pandemic? Did anything surprise you?
Even before the pandemic, we were always debating about whether we should work from home. With COVID-19, we no longer had that choice. In the end, it completely accelerated that trend and even introduced it to other sectors, which would probably have been more conservative or not even inclined to envision it that quickly. Many wound up finding it super interesting. In Luxembourg we have many commuters who come from abroad to make up our great workforce. They sometimes can waste a lot of time in traffic. Being able to start work from home around 7:45, not having wasted 45 minutes in a car, taxi or public transportation, saves a lot of time and energy. They can then go to the office once traffic has calmed down. Those are options that had not existed in the past.
The international reach is another new development. For example, through the academy or our seminars and webinars, we have attracted many people from abroad who probably would not have had the time to join us in Luxembourg for breakfast, evening sessions or events. That again allowed us to expand in other directions and become even more international.
Digitalization, AI, open banking, cloud computing, blockchain, and other fintechs are disrupting the way we do business. What role should LPEA play in both raising awareness and promoting best practices around these new technologies?
These are very hot topics. Be it digitalization, fintech, blockchain, or distributed ledger technologies. These are all crucial for future growth. It is pivotal to embrace them because, in the end, they will change how we work and do business. Humans can combine technology with their knowledge and expertise to do other tasks which bring more added value. We strongly believe in all these very important trends and enjoy collaborating with the different incubators and accelerators as well as the practitioners in Luxembourg. For example, on a regular basis we do events with the Luxembourg House of Financial Technology, the LHoFT, the House of Startups, Luxinnovation, Technoport, Luxembourg City Incubator, and many more. We exchange, participate, and cross-fertilize, which is key for the entire ecosystem.
On the other hand, we also value the business angels and the other financial associations present in Luxembourg. Since we have the VCs within our association, it gives us a fantastic ecosystem from A to Z. Young entrepreneurial founders can come to Luxembourg and find a nice place within an incubator. Afterwards, they can participate in the renowned contests organized by Luxinnovation. Then they meet with business angels and finally with the VCs. Everyone is always helpful, eager to see those entrepreneurs thrive, not only within Luxembourg, but also in Europe and internationally. That is how we can play those strengths together. We act as a genuinely united front which allows people to have those quick contacts, the specialty of Luxembourg. The stronger the startups are in Luxembourg, the more interested powerful VCs will look at the Luxembourg market and investment opportunities.
On the 28th of October last year we held our Insights conference (annual flagship event) which was dedicated to areas such as decentralized finance, tech disruption, innovation, as well as the rising exposure of new Limited Partners to venture capital for example. You have also have lots of family offices in Luxembourg which are interested now in these asset classes. If one had to choose one big word for 2021, it would be technology.
It is no secret that sustainability and ESG standards are becoming increasingly important for investors. In September 2020, Luxembourg became the first European country to launch a sustainability bond framework. In addition, the country's Green Exchange highlights the importance of issuing sustainable securities. To what extent are sustainability issues driving where investors choose to put their money? What do you believe will be the biggest issues related to sustainable finance in the future?
First of all, sustainable finance is vastly important for the entire financial sector. Here the goal is not to use "gimmicks" or greenwash, rather, it is to move forward and concretely in the right direction. ESG standards, and the UN sustainable development goals, are crucial for our industry too. There is no doubt about that. That is why two years ago we created a dedicated ESG club, where we have many practitioners discussing, brainstorming and analyzing the situation. For example, we are tackling if and how the new Sustainable Finance Disclosure Regulation rules which were implemented this year in Europe can be smoothly integrated; and how they will simply become the norm and standard for all our businesses. There is honestly no way around it. Just as with technology, ESG is the same! These are going to be the standards, if you want to be or remain successful.
For us, it is quite important, since private equity and venture capital investments can lead to a strong control over the target companies (in case of majority stakes) and therefore represent an interesting opportunity. That is also part of the value creation process. Our members transform the world's firms, giving them digitalization, optimizing productivity, buying and building new European and international champions, changing the strategy and developing new products. However, it is essential that they also take the time and integrate the ESG standards within those target firms and apply them to themselves in order to thrive even more in the future.
Do you have any final comments for the readers of Newsweek magazine?
The success of Luxembourg is not just a question of luck. It was really a very clear idea formulated almost 30 years ago that Luxembourg should enter the field of investment funds and be a pioneer. This ended up in the creation of a new and complete industry from scratch. The same thing applied to private equity, and when the association was created, it was led by visionaries and experts who understood that the next stage of growth would be in the alternatives. With strong real estate funds already in Luxembourg at that time, the private equity and venture capital sectors were clearly the next and most promising industries to be further developed.
I would also combine that with the LPEA's strategic plan. Over the coming years, the goal for us is certainly to continue attracting new members, general partners (investment managers) and limited partners (investors), not to mention family offices in Luxembourg, which are very important players. Of course, it is to continue the visibility of Luxembourg as a PE/VC hub, recognized in Europe alongside London and other big capitals because we certainly can help with all the structuring capacities. We would also like to attract more talents to Luxembourg. That is certainly one of the key strategies and priorities of the association and of our members. Finally, we wish to deepen and strengthen our relationships with Invest Europe and other prestigious European and Luxembourgish associations.