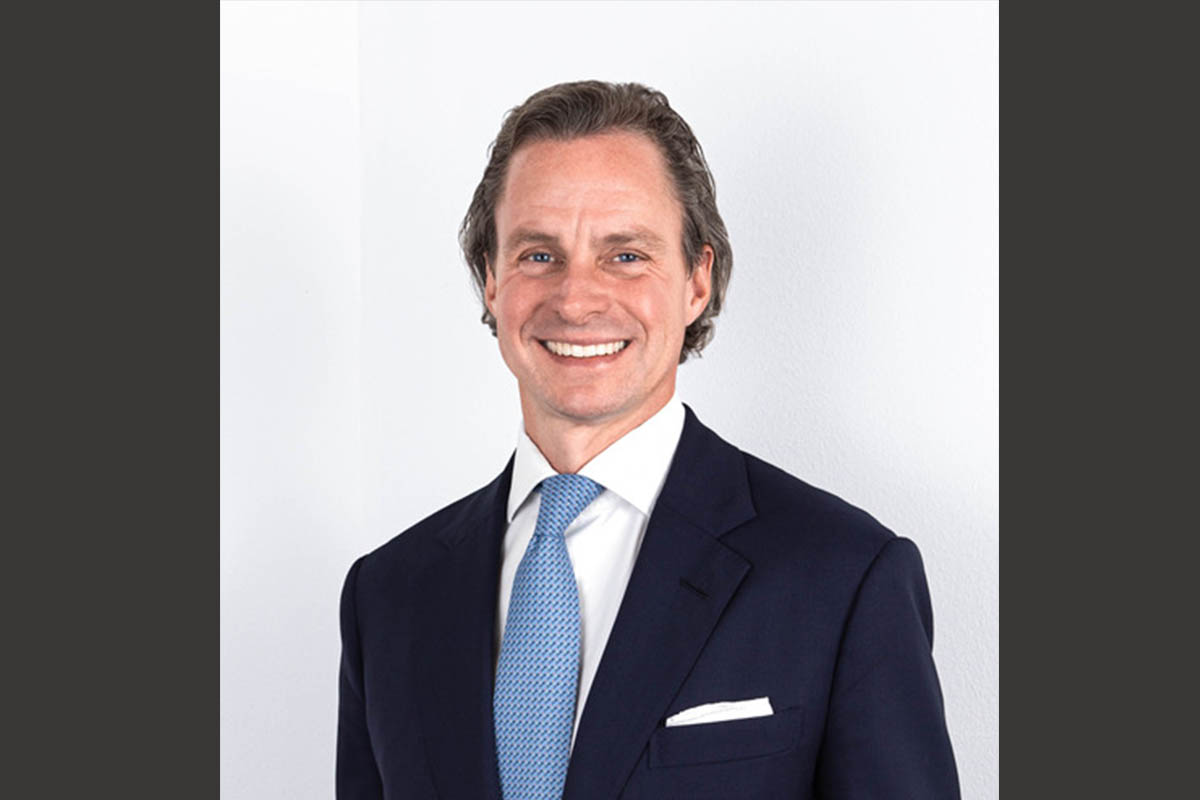 08 Jul

Remaining flexible
Nikolaus Vavrosky, Founding Partner at Varvosky Meine Harth, on accompanying the growth of Vienna.
Could you give us an overview of Vienna's legal services sector? How does it differentiate itself from other legal sectors in Europe and what challenges does it currently face?
One of the main characteristics that sets Vienna apart on green, clean, and smart rankings is that the legal system is well established and stable. As such, Austria in general, and Vienna, more particularly, represents a secure haven for all potential investors. Vienna benefits not only from geographic proximity to Central and Eastern Europe, but also historical proximity. The Viennese understand the different approaches of people living in other countries. That is certainly one of Vienna's primary strengths.
In addition, the city is growing. From approximately one million inhabitants 15 years ago, Vienna has grown to around two million. This city expands everywhere it possibly can, and there is a clear strategy behind it. The mayor and the City Council are doing a good job at modernizing and digitalizing the city. They chose their own path when it came to fighting the COVID-19 pandemic, and considering the fact that two million inhabitants live in a very small area, we have navigated our way through those challenges quite well.
What major milestones and cases has the firm passed since it was established and what is the company's current growth strategy?
The company is based in Vienna and Salzburg. While five partners run our Vienna office, the Salzburg office is run by my father who, at more than 75 years old, is still active. He was the administrator in some of Salzburg's largest insolvency cases, the most remarkable of which certainly was Atomic, a very successful brand in skiing equipment.
When we set up Vavrosky Meine Harth (VHM) more than 10 years ago, it was with the clear goal to set up a boutique law firm specialized in real estate and dispute resolution. Today, in real estate, we do project development involving major transactions, not only nationally, but also internationally. With prices lower than in most other major cities in Europe, investment for real estate developers in Vienna is very attractive. This is why we represent five German investors who want to capitalize on the incentives offered by the city of Vienna and its great opportunities, especially when it comes to real estate.
Speaking about the growth of the city, we have been involved in several major projects, including Aspern, where we represented investors who set up branches there, and who had to negotiate with the government regarding incentives and public aid. It was very interesting to witness how the local government of Vienna pushes for the digitalization and modernization of the city administration as well as its legal frameworks. Over the past five years, we have also seen very strong development in startup companies. Austrian startups are extremely successful. We have just had yet another unicorn emerge. An abundant amount of capital is flowing into Austria and growing the economy.
My passion being international arbitration and international dispute resolution, that has increasingly become a major part of what we do here at VHM. We also deal with a number of complex litigation cases before national courts. We represent entities in various fields of commercial law, including banking, financing, competition law and of course, real estate-related matters.
What kind of impact has the pandemic had on the company's operations and legal matters in Vienna and beyond? What major new trends has the crisis caused and how is VHM looking to take advantage of them?
After the initial shock in March 2020, we realized this was a huge opportunity for legal services because all the industrial contracts were potentially in jeopardy. We saw it first in real estate where cost and timing issues increased, while agreed milestones could not be reached. In fact, the first disputes sprouted in April and May 2020. Overall, I would say the government of Austria did a decent job in providing public aid to companies during that very early stage since we did not see too many of them closing at the onset of the pandemic.
Later on, we were hesitant about how things would go for the Austrian economy because of its reliance on tourism. However, the summers of 2020 and 2021 ranked exceptionally well. People did not travel internationally but Austrians spent their holidays in Austria. They spent money here and tourism performed quite well, and the same holds true for other industries. The pandemic meant people and businesses sought a more secure footing, while adopting a mindset flexible enough to find new opportunities here. Today, with the war in Ukraine, another crisis has arisen, which means that there is a huge potential for national and international dispute business to come our way. To be fully honest, we do not know where this is going; what we do know with certainty is that this is a big opportunity for lawyers.
How significant are the new infrastructure projects being created in Vienna and what kind of new trends are emerging in terms of state support and FDI?
Vienna as a city is right on top when it comes to infrastructural developments. Critiques were flying when the former mayor of Vienna introduced the idea of Aspern. That was about five years ago, and you can tell now how things have developed and how business has evolved there. Many businesses transferred from the city center, which is obviously very expensive compared to Aspern. From the city center to Aspern, it takes only 25 minutes by subway, but it is still a satellite city. There are a lot of green areas between the city of Vienna and Aspern and that gap will certainly narrow in the future.
There have been talks about reactivating the Wiener Außenringschnellstraße (Outer Ring Expressway) project, which is a public highway meant to connect not only Aspern but the whole north and northeastern part of the city to the other main traffic streams. That will be done in due course, and there is a precise vision behind it. It really is astonishing how politicians can stay on these long-term projects and remain so energized.
How significant has the rise in green financing been in Austria and what challenges does it face? What kind of local opportunities in energy and beyond has it created and how are legal practices getting involved?
Close to 80 percent of our energy comes from renewable resources. Sustainability could potentially be an obstacle for short-term investors. Nevertheless, especially in Vienna, efforts have been made to renew the legal framework for real estate developments, as well as to favor investment in startups. When you look at it over a period of time, you can tell that this is not a vague promise that cannot be kept to potential voters, but this is an enthusiasm driven by various individuals. That is the most remarkable advantage of a city like Vienna.
Austria more broadly has always been very keen on the idea that its waterways should be utilized for the production of energy via hydroelectric power plants. People in Vienna are conscious about sustainability and climate change-related issues. The Austrian public railway is also really focusing on becoming carbon neutral. Verbund, Austria's leading electricity company and one of the biggest players in Europe when it comes to hydroelectric power generation, also works toward these goals. This is of course interesting for national and international investors because it creates a stable framework. People are all for it and want to see a Vienna fit for the future.
What are the largest concerns the latest digital technologies have raised and how can the legal community overcome them? What kinds of new technologies are helping legal firms in their own practices?
Legal technology is a field that is becoming increasingly popular. Every week you can go to a different event on legal tech. While lawyers tend to be very traditional, that is not how we think at VHM, and we are somewhat advanced when it comes to digitalization. For instance, the sale of real estate properties to individuals, which is more or less copy-paste, is an area where legal tech can be of great help. Processes become much more efficient and quicker.
When you look at the market, you can find a solution for everything. What you have to do is to make a strategy to see what best fits your needs. One could think these are all British or American technologies but that is not the case. Undoubtedly, they developed certain technologies long before we did, but they might not be the perfect fit. We have many startups and non-startup businesses who are in this field and who offer customized solutions. If one ignores today's leading technologies, they will not be in the market 10 years from now.
What kind of new priorities do you have as a founding partner of the firm, and what are your current expectations for VHM and the legal industry in Austria and beyond?
Our firm has had a very rapid growth over the years. We started out with eight people, and now we are more than 60. What is clear to me is that VHM's task for the next five to 10 years is to focus even more on what we really enjoy doing. We have to sharpen our focus on dispute resolution, restructuring, insolvency, and real estate so that people know that when they come to VHM, they are seeing experts in those fields. If they have other situations, perhaps concerning capital markets, I am happy to provide a recommendation, but I would not take on such cases. It is just not the perfect fit for me. There are better people for the job. On the other hand, I want to be, and I want us to be, the best in our area of law.