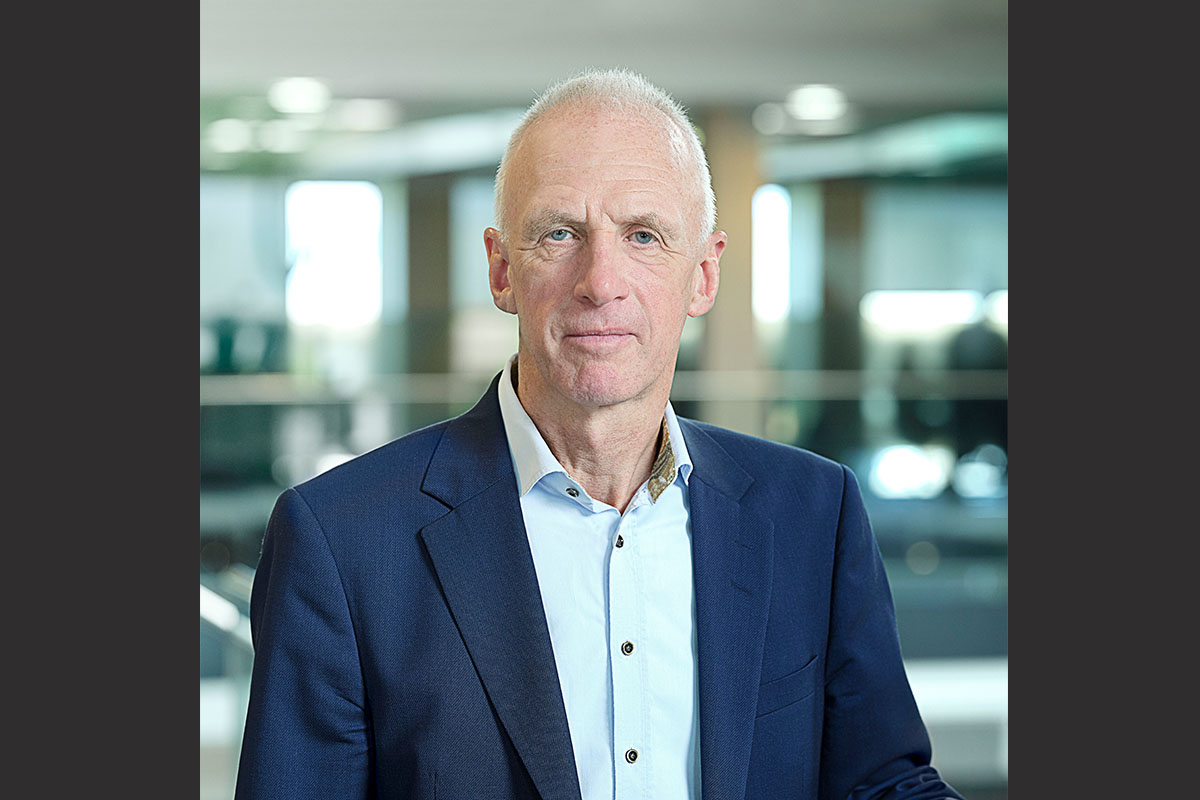 10 Jan

Scandinavian branding sees solid success
Jan Bøgh, CEO, JYSK, details the reasons for the company's success throughout the COVID-19 pandemic and how keeping true to Scandinavian values has fostered leaps forward in terms of sustainability and digital development.
What kind of values embody JYSK and how have they led to the company's continued success?
JYSK is a family-owned company whose first generation passed away not even two years ago. We have been a very fast-growing company from the beginning. Our founder Lars Larsen was a true tradesman. Early on he took risks with the company, including going abroad. In 1994 he went to Germany, tackling the most difficult market from the beginning. Normally businesses would go to Sweden or Norway first; Scandinavia is quite similar and close. JYSK has been a very international company from the start. Only 10 percent of our turnover is generated in Denmark, which is untypical. Our internal market is limited to only 5.5 million people. If you want to grow big, you must go outside Denmark. Our founder's approach was to give his employees the freedom and responsibility to constantly grow JYSK to the next level. The company is willing to take risks because we believe in our concept. For example, we entered Greece in the middle of the meltdown, which turned out to be a big success. We continued our expansion and investments during the COVID-19 pandemic because we believed there would be room for our stores after the crisis.
Our founder's values are our values; they have been kept alive. We want everyone to believe in our values and educate others. Everyone needs to be tradesmen; everyone needs to be an active colleague; and everyone needs to have corporate spirit. Those are the main three elements when we talk about our values. Our Scandinavian values are based on our Scandinavian roots. In terms of products, we try to get inspiration from Scandinavian issues and sell Scandinavian products. The Scandinavian brand is quite popular all over the world, and Scandinavian design is recognized as something simple and positive. We try to give our stores a Scandinavian look and we have a Scandinavian approach in the way we serve our customers and approach our employees and leadership. We bring the Scandinavian approach to different countries. The layout is the same if you are in Denmark or in Russia. Our intention is not to become a super brand. We want to be for everyone; that is also part of our mission. We want to deal with customers starting from affordable price levels and see how high we can go.
What were the reasons JYSK did as well as it did during the COVID-19 pandemic?
We have focused on expansion since JYSK was founded. Our goal is to increase turnover by 10 percent per year. Last year we reached 7 percent, which was satisfying considering the COVID-19 context and lockdowns. What helped us through this period was our physical stores. We have a small store concept. Our stores are approximately between 1,200 and 1,500 square meters. We believe in being close to our customers. Some customers avoided going into bigger places and preferred doing business in smaller store concepts. Additionally, our physical presence in 3,000 places and a quite developed online omnichannel setup helped us. Customers can choose if they want to order online, pick up our goods prepacked and pay at the store or have products delivered to their home or a pick-up point. Our ability to deliver these services allowed us to make it through the crisis. While some believe physical stores are outdated, we claim this is not the case. We still believe in the physical stores combined with our omnichannel offerings. We want to develop both in the future.
A key decision we made during the COVID-19 crisis was to keep all employees on board, not just at JSYK but in the entire Lars Larsen Group. It was a family decision that proved to be an intelligent one. It was also a decision taken from the heart. Being family-owned means we do not have to be afraid to be sold to an equity fund. The family has stated very publicly that they intend to continue to invest in the business. We can expand at the speed we do because we are well funded.
What key international markets is the company targeting?
Expansion is a part of our DNA. I promised our founder before he passed away that we will reach at least 5,000 stores. We still have 2,000 to go. In countries where we are already established there are still many possibilities. For example, Ukraine has 40 million people and only a little more than 100 stores. We have only 250 stores in Poland. We have an unofficial goal that there should be a maximum of 12 miles from each customer to a JYSK store. We will also look at new countries. Our last opening was in Russia where there is huge potential. We have eight stores there. We started this expansion during the COVID-19 pandemic so it has had a difficult beginning. However, we can now see the light at the end of the tunnel and will open more stores. We have started preparations for opening stores in Turkey, which should start in 2023.
We are all over Europe; there are no more countries to expand into in the European market. We are looking at countries that are close, starting with Russia, Turkey and Israel. We also have a project to expand outside Europe. We are looking at South America, perhaps North America and Asia. We could also enter the northern part of Africa. These are not plans for tomorrow, but we are prepared to venture into these markets in the future. We are also ready to take on more franchises. We operate as a franchise in 22 countries. These are usually remote and complicated countries or smaller markets such as Vietnam. We could enter Saudi Arabia as a franchise. However, the franchise business has been on hold because of the COVID-19 pandemic. There are not many who have wanted to discuss opening a franchise operation in the past two years. This is expected to pick up again soon. There are many possibilities to grow with the JYSK concept. We want to be the world's most widespread company for sleeping and living goods. We still have a large roadmap to fulfill this.
What strategy does JYSK employ to remain competitive?
In 2014 we made a comprehensive strategy process in which we tested customers and potential customers all over Europe. We did a lot of interviews to choose our logo and attract shoppers. We already had an idea what the responses would be, but it was good to hear it from all our markets and customers. What came out of our studies was that quality should be our main focus. Companies need to deliver products that live up to their functionality. A good price and service are also important; companies need educated people in their stores. These studies gave us the appetite to go even deeper into our quality process and establish a significant quality department. While we were always focused on quality, we have been increasing our quality ranking and customer perception from year to year since 2014. We are known for great offers. Quality and compliance mean a lot; one must deliver on their promises.
How significant is sustainability to JYSK and what has the company done to improve its carbon footprint?
Sustainability is one of the main pillars of JYSK's strategy. We set goals to half our scope one and scope two emissions by 2030, and we are on track. We are aiming at being carbon neutral by 2050. As a retailer, our scope one and scope two footprints are not large; we only operate stores. Our distribution centers are quite efficient, with the right lighting and solar panels on most of them. Our biggest footprint—about 95 percent—comes from our supply chain. We need to work on what we produce out of Asia and make agreements with our suppliers.
It is important to investigate raw materials; companies like JYSK can make a big difference in this area. World leaders tend to focus on emissions and not on our forests and water. However, everything is important. We have set a goal that all wood used for products should be properly certified before the end of 2024. Cotton is problematic as it requires a lot of water and pesticides. All our cotton used for textiles will also be more responsible before the end of 2024. We have taken all plastics away from our bed products, which represents 28 million tons per year. We have replaced it with cardboard, as we have with our packing for our main business, which is bed linens and sheets. We are also trying to get away from plastics in packaging our furniture and using more cardboard.
What kind of digital frameworks and technologies has JYSK employed to develop its operations?
Online sales skyrocketed because of the COVID-19 situation. However, there is still room for growth. We foresee yearly growth of 15-20 percent in our online store. Our Closer to the Customers strategy is to know more about customers and make it much more convenient to be an online customer. Most customer journeys are a mix of being physically in the store and online; we do not see these experiences as separated. Often customers buy things they first see visiting our website. For example, it is better that customers buying a mattress go into the store to see if it is comfortable. Afterwards, whether they buy it at the store or online does not matter. We believe winning companies are the ones that make the best combination of these two elements. In the future it will be hard to distinguish what are online or store sales. For example, our click-and-collect sales at JYSK is defined as store sales, while other chains classify it as online sales.
During the COVID-19 pandemic we benefited from being a relatively digital company and being fast in shifting from physical to digital when meeting customers. Artificial intelligence is not a metaphor for JYSK. We have an analytics department that looks into all transactions and external data to see how JYSK can further develop and make forecasts. We have learned a lot. We must be prepared; analytics has been very beneficial to us. We have defined an entire department for business analytics with some sharp talents.