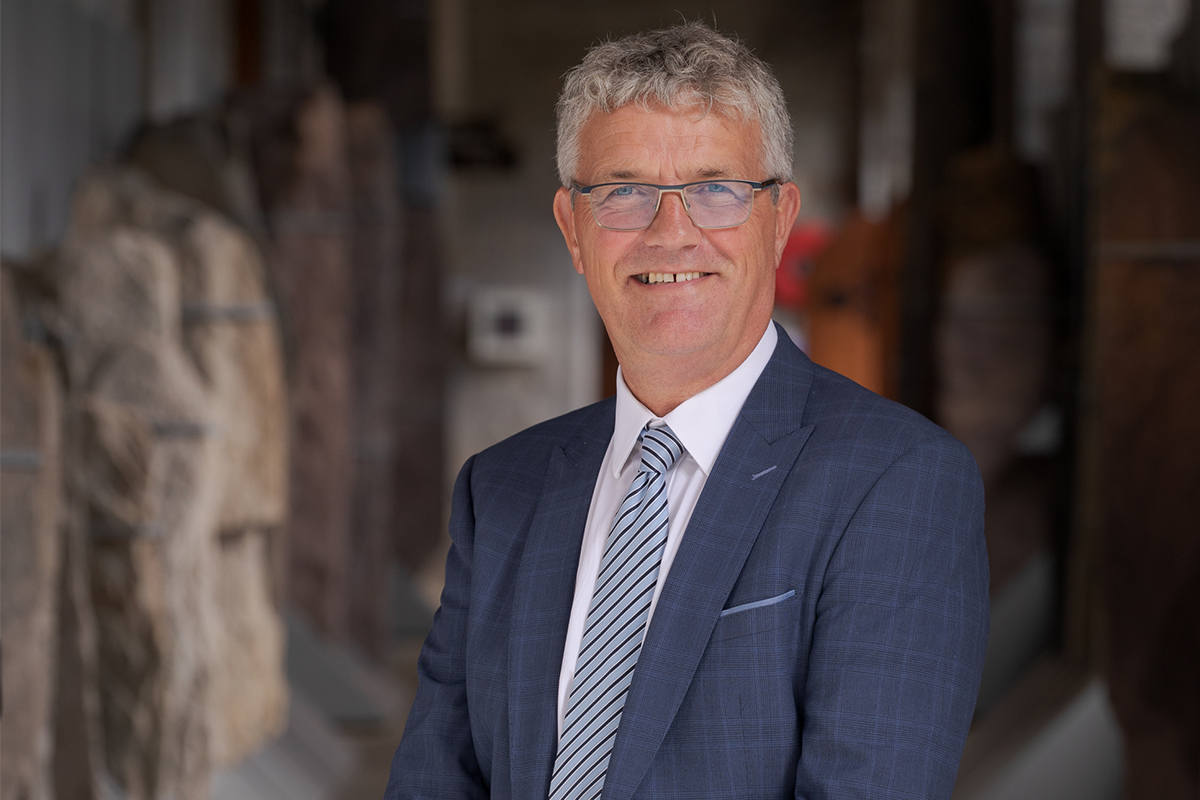 20 May

The road to national innovation lies in education
John O'Halloran, Interim President, University College Cork, outlines the reasons Ireland is an attractive place for study and research and the effect of recent political and economic turns on education
Why is Ireland an attractive market for getting an education?
Ireland has one of the highest participation rates in higher education in the Organisation for Economic Co-operation and Development, which we are proud of. Europe costs very little in contrast to Ireland, but if you look at the U.K. you will pay a little less than $13,000. In the U.S., students pay almost $25,000 per semester, and we charge $4,300. We give good value for the money.
Education is deeply rooted in Irish society. Anyone who has grown up in Ireland is aware of this. Our parents have inculcated the value of education, which cascades into our education system. However, Higher Education Authority data shows the Irish higher education system has been in a crisis in terms of its funding model since the 2008 economic downturn in Ireland. We do not have enough money coming from the state and are vulnerable from that point of view. We raise funds through internationalization and a range of other initiatives. That said, we are an excellent place to move to. For industries interested in investing in a place that is special, safe and has high-quality education, Ireland is the place to come. Students looking to experience the collision of creativity and ingenuity will find a home here.
How competitive is University College Cork in relation to worldwide educational institutes?
The retention rate at UCC stands at 94 percent from the first year to second year, the highest in Ireland. It is comparable to the best U.S. universities, such as Harvard that stands at 97 percent. There are two main reasons for our retention rates. The first is that we make sure students select a program that is best for them. We give prospective students relevant knowledge and key information, whether it is a virtual tour of the campus, open days or one-on-one counseling. The second is student experience. Even though we are all online, undergraduate experience at University College Cork is critical. Infrastructure and support help retention rates quite a lot. Additionally, our employability rate for undergraduates is 94 percent within the first six months and 95 percent for postgraduates within the same period. The extent to which students are participating is something we are pleased about.
In Ireland 32 outstanding scientists have been identified, of which 13 are at University College Cork. Proportionally we have a significant group of research programs. The programs that we are particularly renowned for are gut health through our Alimentary Pharmabiotic Center, photonics in our Tyndall National Institute, sustainability through our Environmental Research Institute and our high-ranking fintech finance studies at Technical Services and Finances, particularly in relation to online security. We have several signature-taught programs linked to our schools that enable students to experience in-depth research. We also have a large medical and dental school, which covers a lot of these areas.
UCC stands in a region with a high density of foreign direct investment. 13 of the 15 largest global companies are within 10 kilometers of this campus, from Apple to Pfizer. The food industry in the region is also large. Even though there are less than a million people here, we produce enough food for 30 million people. We export a lot of infant formula milk to China, India and other parts of the world. The university drives the agri-food sector through our research and development programs. Our Alimentary Pharmabiotic Center is one of the largest and highest performing of all our research institutes. This center is number two in the world for food and health research centers.
How important is the internationalization of both staff and students at UCC?
Ireland being an island, our people are always outward looking. We are a globally orientated university. We have offices in Beijing, Shanghai and Mumbai. We have a presence in the U.S. and work in South America. Close to 30 percent of our staff are non-Irish nationals. Our student body is increasingly international. We provide staff and students with an international experience. Part of the connected curriculum that we launched as part of our new academic strategy mandates that every program have an international dimension. This could be a placement or an overseas visit. We will be appointing a global vice-president to give a greater momentum to our strategy and make the best of the 200,000 alumni we have all over the world. They are important ambassadors for us.
How does UCC contribute to the local community and Ireland as a whole?
University College Cork was the first university to carry out an economic impact of its activities. The annual impact of UCC on Ireland's economy is $1.2 billion. That equates to about $3.3 million a day. For every euro the state gives us to invest in education, UCC returns five. Our economic impact is considerable.
In terms of research, we have a whole range of programs in place to connect the ecosystem of industry, research and development. Our researchers connect with people with real problems to solve in a wide variety of areas, including vaccine development and photonics. For example, Facebook will soon have a presence at our Photonics Tyndall Research Center.
Through our range of programs, including entrepreneurship training program IGNITE, students that graduate are supported. We have spin out companies that provide employment for more than 200 people. We have got a range of entrepreneurial programs for undergraduates and other spin-out opportunities. UCC has probably one of the highest numbers of spin out companies in Ireland. We are a nexus between society and industry.
One of the ambitions of our Minister for Further and Higher Education, Research, Innovation and Science is to grow a connected island in terms of our innovation ecosystem. We recently pivoted our strategic plan to push for Cork to become an innovation district together with Galway and Dublin. The idea is that each research center will support innovation in the city. Tyndall is the largest research institute in the state with 600 researchers working in photonics and a whole range of areas. We want to create an innovation corridor connecting local industries, such as the local medical community, information technology sector and finance sector. We have partners in the city, such as Munster Technological University. We are enabling and enriching Cork culturally and driving the economic agenda. UCC has a strong engagement with the community through industry and beyond.
What efforts has the university made towards sustainability, both inwardly and in its curriculum?
UCC was the first Green Flag campus in the world, as validated by the Federation of Environmental Education in Denmark and retained four times. There are now 70 countries across the world that follow us on this green journey. We are also in the top 10 ranked sustainability universities under the UI GreenMetric. UCC was previously number two and moved up and down between two and nine as the number of participating universities increased. UCC is the only university in Ireland that has been awarded the gold star for sustainability by the U.S. accrediting body called Association for the Advancement of Sustainability in Higher Education. Our students are driving our green agenda. The modern student today wants a new more sustainable world.
We set up a new program on sustainability for enterprise. We launched it and within a few days it was full, with 50 people remotely learning about sustainability in enterprise. We believe the future of education is a student-led, research-informed and practice-focused approach. We need to listen to what the world is saying, and particularly what the next generation is saying. Central bank leaders in most countries in Europe are still investing in green infrastructure that will have an enormous impact on carbon emissions and habitat loss. There is a real opportunity for Ireland to continue being a in efforts to go green.
What challenges did the university face due to the COVID-19 pandemic?
UCC is a digital university. We invested significantly in digital infrastructure in the last five years. When the pandemic came, our university pivoted from being a campus-based university to a digital university in six hours with 22,000 students and 50,000 assessments online. We delivered 54 accredited online programs. During the transition we listened carefully to the voice of the students.
One of the bigger challenges over the pandemic was a large petition by our student body called No Academic Disadvantage, which stated that students did not want to be disadvantaged by closed classes and lockdown rules. We brought the leadership of the student union into our groups of decision makers and showed them. The petition of 6,000 students dropped to zero within a couple weeks because we assured the student body that we were working with them and being transparent and accountable. Another big challenge was in maintaining our medical programs. Teaching and examining medical, nursing and clinical students was challenging. We put in place a range of structures for clinical examinations to enable students to be accredited as doctors and get into the workforce as soon as possible. We were quite successful.
UCC is a research-intensive university, and this continued through the COVID-19 crisis. The Irish government identified research as being a priority activity. We continued with more than 1,000 researchers at our centers and monitored their activity every day. We knew exactly how many people were in, where they were, what they were doing and what precautions were taken. We accelerated our research during this period.
What changes has Brexit brought to the education sector and beyond?
Brexit has occupied most of Europe and Ireland for the last four years. The fact that we have a trade agreement with Britain and direct mobility with our neighbor has somewhat safeguarded the citizens of Ireland. I am disappointed that Britain left the EU because Britain has a lot to offer the education sector. Their leadership and research in all things, including nature conservation and climate action, are important. UCC attracts significant EU funding for research and would often work with or be led by U.K. partners. U.K. universities are now reaching back to us and to continue collaborating on research.
Brexit will perhaps lead to more opportunities. We have yet to see significant downsides. In terms of the mobility of undergraduate students, there will probably be no significant change. Universities and Colleges Admissions Service, the application system that you use in the U.K. and Ireland for people coming to university has not changed significantly.
Erasmus is important for us. We have 700-800 students on Erasmus programs across Europe, and we have double that number coming into UCC. The mobility for students is important in enriching our European citizenship and will be a loss for Britain. University College Cork is involved in the European Universities Initiative that promotes mobility. We are seeing an increase in applications of colleagues from the U.K., which will add to our diversity.
Given the close connection between Ireland and the U.S., what are your views on the new administration?
We are excited the U.S. signed back into the World Health Organization and the climate accord. A sense of values is critical in a nation. We have a strong and deep relationship with the United States. The current president, Joe Biden, regularly celebrates his Irish heritage. We have deep connections to the University of Massachusetts and will continue our relationships up and down the east and west coasts of the U.S. and beyond.