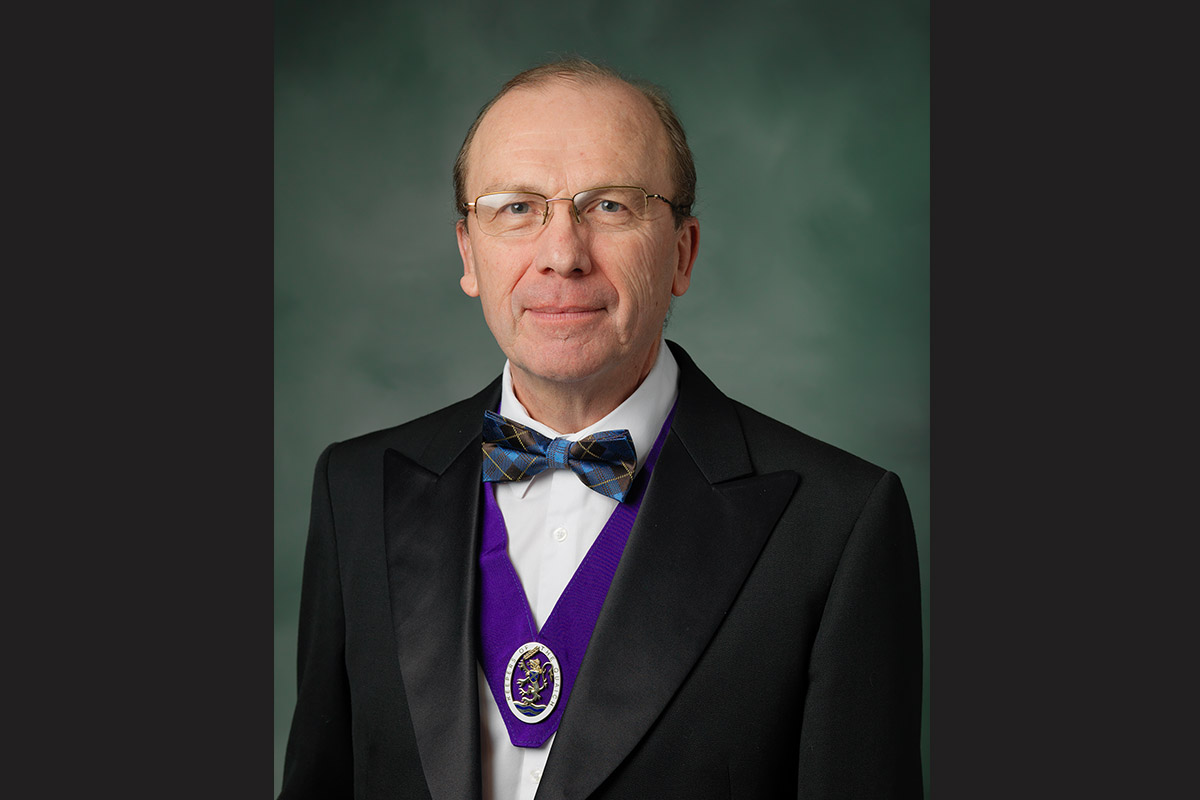 31 Mar

Traditional Scotch whisky maker has genuine taste for success
For the past 135 years in the small town of Dufftown in northeast Scotland, William Grant & Sons has crafted and developed some of the world's most popular and iconic spirit brands, with the group's global production reach now extending to several continents. Director Peter Gordon reveals its rich history and plans for the future.
William Grant & Sons (William Grant) is one of the finest and most respected names in the Scottish whisky industry. It's an innovative, family-owned distiller and distributor, with roots that strecth back five generations, since your founder William Grant established the company in 1886. Today, the firm has 2,800 employees and stands out as a leader in the international spirits industry, with an impressive range of brands. Can you give us a quick overview of the group, with some key facts and figures to illustrate the importance and performance of William Grant?
There has been a significant hit from the effects of the global pandemic, but our overall performance is back to where we were prior to the outbreak. We have recovered, although we are still waiting for the on-trade business of bars and restaurants to reopen across the world. There is a new business dynamic that has accelerated over the last two years which amplified the opportunity of the digital space. This enables us to sell directly to consumers in certain markets and learn from their behavior and feedback. I am sure every business is doing much of the same. In our case, because we are in premium and individual packages, we should be particularly well-suited to this area of opportunity.
Overall, within the Scotch whisky industry, one forgets there have been two phases of extraordinary contraction and then a couple of decades of recovery. In the beginning of the 1980s, between 30 and 40 percent of all the distilleries in Scotland closed. It has only been since the beginning of this century that consumers around the world started appreciating the delicious characteristics of Scotch following their understanding of wine. Scotch whisky then played into that culture, and people started to understand what fine whisky was about, the benefits of coming from one particular place, its clear provenance, the way age assists in developing the liquid, and how interaction with wood works. We have been on an interesting trajectory over the last 20 years, especially in the US There we have done quite well with both Glenfiddich and Balvenie, and with some non-Scotch brands like Hendricks, Tullamore Dew and Milagro tequila.
What has been preserved from the brand's original DNA and which strategic transformations has it gone through? What are some of the latest key evolutions or strategic turns?
We are very fortunate in the example set by the three original partners who founded the company in 1886: William Grant, his wife Elizabeth, and their eldest son John. They had been planning and saving to build the Glenfiddich Distillery for about 20 years and did not start until they had saved enough, and their children were old enough to help. This taught us the benefit of long-term planning and that we should invest through the upturns and the downturns. Then there is a fundamental belief in education. They taught their children, all seven sons and two daughters, about business and how to support each other. Additionally, endeavor and patience ties in deeply. Those are all virtues vital to a business like ours, which is based on being innovative, getting the fundamentals right about liquid, and then, if you believe in it, just staying with it. It is a very long game, a race with no end.
Tell us a bit about William Grant's expansion strategy. Where do you see the best growth opportunities and what are your key priorities?
The Scotch whisky industry lends itself, especially with the lessons we have learned, in being as premium as you can be. We are fortunate that the spirits world has such a wide range of markets. For example, Poland is a hugely exciting market for blended whisky and has had decades or centuries of loving vodka as its staple product, and now blended whisky is getting very popular in Eastern Europe. Tequila in the U.S. right now is very exciting, and super premium malt whisky in China and the Asia Pacific region has many positive signs of future growth.
How important is the U.S. market for William Grant and what are your strategic products there? What are your plans for growing your market share?
The U.S. is our largest single market across all our markets. We became our own importers ahead of the industry in 1964, and we have slowly but surely been competing with the largest brand owners. We are building a diversified portfolio of distinctive, premium brands in the U.S, building on the nation's strong cocktail culture.
We have a single-minded focus on the luxury end of the Single Malt Whisky market, and beyond scotch, Hendrick's Gin brand, distilled and bottled in Scotland, has become our most important brand in the U.S. We are also seeing very strong growth of our Milagro tequila brand, and our acquisition in 2020 of a tequila distillery in Mexico shows our long-term commitment to the brand and the category.
About 20 years ago we pioneered the concept of a team of brand ambassadors who tell the brands' stories but do not actually sell product. They are a growing team of people who love the brands and enthuse our consumers.
How do you view the American consumer and how do you communicate with them? What are the sales arguments or product features to which they are most sensitive?
Our experience shows that American consumers appreciate premium quality, great tasting, authentic brands rooted in a strong story with a distinctive image. Our focus is on building distribution, awareness, trial, and advocacy for our brands, using techniques ranging from broad scale awareness and distribution to highly personalized, direct interaction with consumers through bartenders and our brand ambassadors.
How has the COVID-19 pandemic, including the worldwide shutdown of bars and restaurants, affected sales and distribution logistics? Also, how important is your e-commerce platform within your overall strategy?
It has been difficult to separate one's attempts to improve efficiency and become more direct with consumers from the supply chain issues of Brexit, tariffs, and general supply chain issues across the world, be it shipping pallets, containers, and packaging in general. It is hard to separate actual improvement, but there is a definite aspiration. We have our own direct tool called Clink in the U.K., and are looking to expand that in new markets because it has worked well for us.
Can you tell us more about how William Grant is transforming to integrate the sustainability dimension in its business and operations? How are you leveraging new digital technologies to increase efficiencies and lower your carbon footprint?
Scotch whisky distillers often say: "We are friends at the well and foes at the pump." To the Scotch Whisky Association's (SWA) credit, the industry has agreed to a voluntary environmental strategy and policy with specific targets. Collectively, SWA members of have overdelivered on its targets and this is an interesting example where an industry can collate all its larger and smaller members' activities and push things forward.
As far as William Grant is concerned, we have been working away at being efficient in our use of fossil fuel for many decades because it is a big cost, one way or another. We have designed and have patented innovations in distillation technology. Additionally, over the last 35 years, we have been working steadfastly on making fossil fuel replacements out of the residues from our distilleries. Across all our distilleries in Scotland, our distilling residues have been going to make biogas and replace natural gas. We have been converting our distilling residues into biogas at the Glenfiddich Distillery for the last few years, and we are progressively converting the trucks that move our product in and around Scotland to run on biogas supplied through our own refueling station at the distillery.
As the fifth generation at the helm of the family company, you must feel huge responsibility. What do you have most at heart to accomplish and where would you like to position William Grant in the next five to 10 years?
What is unique about being in a whisky business when you are selling many ages of whisky, is that you are benefitting significantly from the decisions people made 20, 30, and 40 years ago, and this makes me conscious of making decisions and choices right for the long term. We talk within our family about this being a relay race and the purpose is to be able to pass the baton on in better shape than when you received it.
What is your outlook for 2022?
It is looking quite exciting, but there are still so many challenges. We are really looking forward to the return of the on-trade because that has been a huge part of our market that has disappeared. There are going to be lots of bartenders who may not be going back to where they worked initially. That is going to be an interesting dynamic for many people.
What's your final message for the readers of Newsweek magazine?
Come what may, the world of Scotch whisky has so much more interesting liquid and innovation to come. The future is very exciting for distillers and consumers alike.