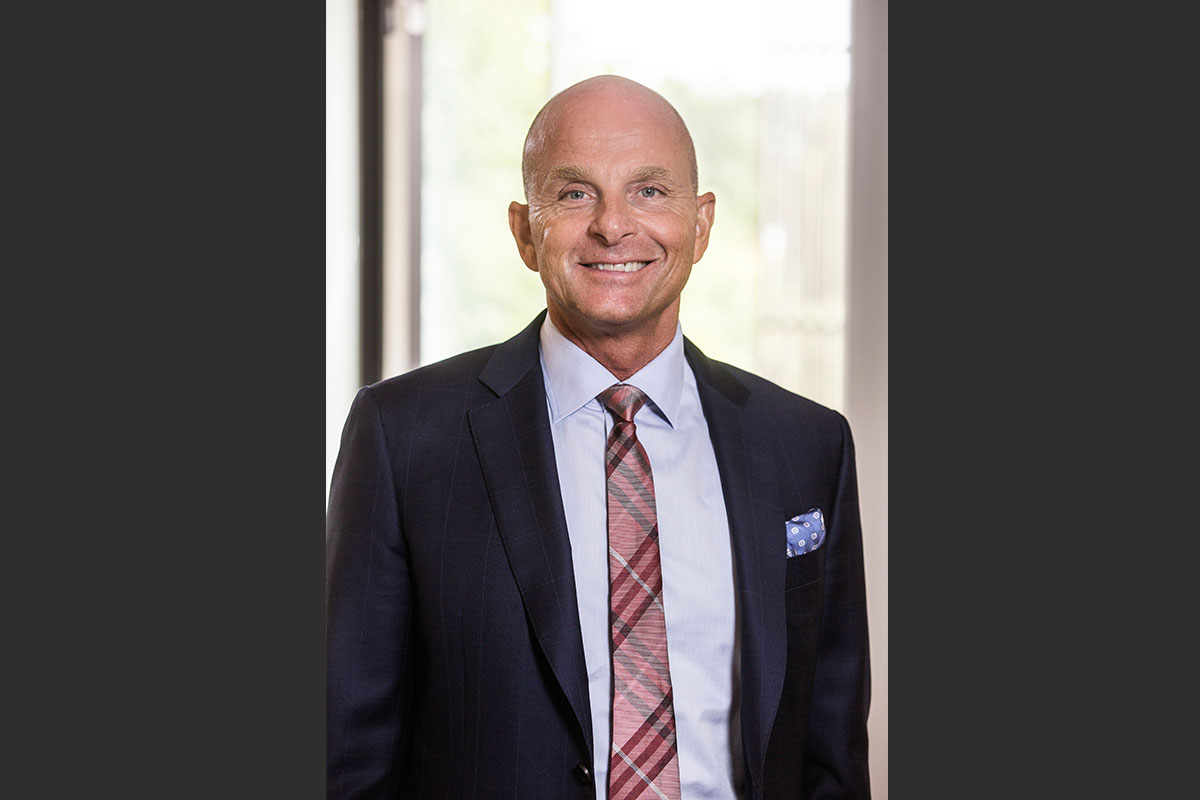 06 Jan

World leader in allergy treatments sharpens focus
Carsten Hellmann, CEO, ALK-Abelló, talks about the company's efforts to bring its immunotherapy technology to those in need and the reasons Denmark's life sciences sector is so attractive.
What kind of products and services does ALK-Abelló provide?
The company is founded on nearly 100 years of experience in understanding allergies, allergens and the immune system. Traditionally, treatment for allergies is through monthly injections made at the pharmacy or the doctor's office. We have invested heavily in developing a new platform to provide immunotherapies for all with respiratory allergies. Over the last three years, we got rid of a substantial number of products that were not registered with clinical documentation and focused on the allergy segment. We developed a fully natural product where we extract an allergen from our grass fields. It is then standardized and turned into a product in the form of a tablet that you put under your tongue. Instead of people spending a vast amount of money per year on symptomatic treatments, we can now give them an option that targets the underlying disease and not only the symptoms; our non-symptomatic treatment modifies the disease.
We have launched our product globally. Approximately one million people take our tablets every day. Our tablets are fully registered and approved by the U.S.'s Food and Drug Administration, Europe's European Medicines Agency and Japan's Pharmaceuticals and Medical Devices Agency. For the moment, it covers allergies to dust mites, grass, ragweed and trees, including Japanese cedar. The tablet we make is the only product in the world that can be globalized; one generally cannot globalize a product manufactured locally. We do not have a patent cliff because our products are derived from natural materials. Otherwise, we would need a decade to get to the market, even if we had a billion dollars, a massive supply of employees and a successful and clinically approved product. We have a leg up on everyone else.
What specific initiatives has the company taken to better understand and benefit the lives of people with allergies?
One of the first things we did was carry out an anthropological study to understand what the average life of a person with allergies is. It turns out people with allergies often struggle for years before they act on the disease; many go for six or seven years before they go see a doctor to help them. Additionally, allergies can have a significant impact on students' exam results. A study found pupils who are allergic to pollen can see their marks drop up to an entire grade if their condition strikes during exams. Our biggest investments beyond sales activities and education are in our digital expansion. We can reach many people that are self-medicating through digital means. As we offer a prescription medicine, we cannot do direct marketing and need to inform people so they can go to a doctor. We developed the klarify universe, which is a system backed by algorithms and artificial intelligence that gives one all relevant daily data such as the weather forecast and allergens that are most prominent in the environment. It allows users to understand their condition based on parameters and predict how tomorrow is likely to be. One can also find doctors, read clinical articles and get help through online services to gauge whether you should receive immunotherapy or not. We have more than a million people on the klarify platform. We have also developed food allergy programs and anaphylaxis programs that will kick off beyond 2025. We are focused on making sure more people with allergies get to live a better life. We need to help people understand treatment options that target the underlying cause of the allergy and not only the symptoms.
We want to see what other allergies our technology could help with and are currently investigating many. We have collaborations with various small and big companies to incorporate advancements in our products to make sure we are leading in this sector. A total of 2.5 percent of the world has food allergies, and these allergies are potentially lethal. Life of a family with a child with peanut allergies, for example, can be a nightmare. We are trying to use our technology to get into the segment of peanut, tree nut and other food allergies. We are also developing technologies to help one after experiencing allergic shock. We have developed an adrenaline pen that one can carry in their pocket. We are trying to build a complete ecosystem with platforms that guide, support and educate patients with solutions that are easy to use and natural. Allergies are a huge area; our plan can provide significant value.
How much of the market share does the company have and what is its growth trajectory?
ALK is a world leader in the allergy segment, with a 40 percent global market share. However, we are still limited to 1 percent of the entire market. Allergies are some of society's biggest and most burdensome chronic diseases. More than 500 million people have respiratory allergies and about 10 percent of them should have immunotherapy, but only 1 percent receive it. There is huge potential ahead of us. We will grow by more than 10 percent year on year for the next decade and project 25 percent profitability in 2025. The performance of the company is solid and is based on good momentum. The drivers are predominately our tablets, as they grow very well and acceptance from doctors and patients is significantly increasing. Our short-term strategy is not to make a lot of money but develop patents and raise competitiveness. Our tablets are fully approved clinical products derived from natural sources, which is easily understood and adopted by society. Patients receive the first tablet in the doctor's office to see whether they will have any reactions and then continue the treatment from home. In essence, this is the future of health care.
What countries and target markets is the company focusing on to promote growth?
Despite ALK's vast history, it is still a young company. We want to globalize. We are looking at Eastern Europe, and investing a lot in China and the U.S. In the U.S. alone there are 27 million people with respiratory allergies that should have immunotherapy and are not getting it. We need to make sure we allocate our capital and investments properly and not get ahead of ourselves. We are growing fast in the U.S., but not as much as we should be. American allergists have a very high financial incentive to blend a shot themselves in the back office and ask patients to come into the office to get one. The reimbursement system supports their income substantially. This is a hurdle we are investigating. We have invested in a fully digital company in New York where we receive thousands of patients for online consultation. There is also a lot of room for growth in markets we are already present in. Europe is our main market; 70 percent of our revenues come from the region.
Another important area of focus is our work with children. We are doing a lot of clinical trials to get our products approved for the young. We already have pediatric approvals in place in Europe and Japan for some products. In Japan, 80 percent of all new patients are below 18 years old, and 40 percent are below six years old. If a couple with allergies has a child, there is a high chance the child will have allergies as well. These children have a high risk of developing asthma if the disease is left untreated. We have invested a lot of funding in getting our product fully approved for children.
Why is Denmark an attractive place to invest and do business in its life sciences sector?
The country's life science industry had more than €20 billion in exports in 2020. The ecosystem is getting stronger, which is generating many clusters of competences. It is attractive for companies to come to Denmark and begin their operations within this sizable network. We have a global perspective and access to cutting-edge technology. The Danish government could be more supportive in admitting people into the country. However, once people come here, they want to stay. We have a good quality of life and people like the country. If you are interested in supporting the world in our area of expertise, ALK is the right company for you. Every person interested in the life science industry should come to Denmark; in the next few years, prospects in the market are going to be immense.