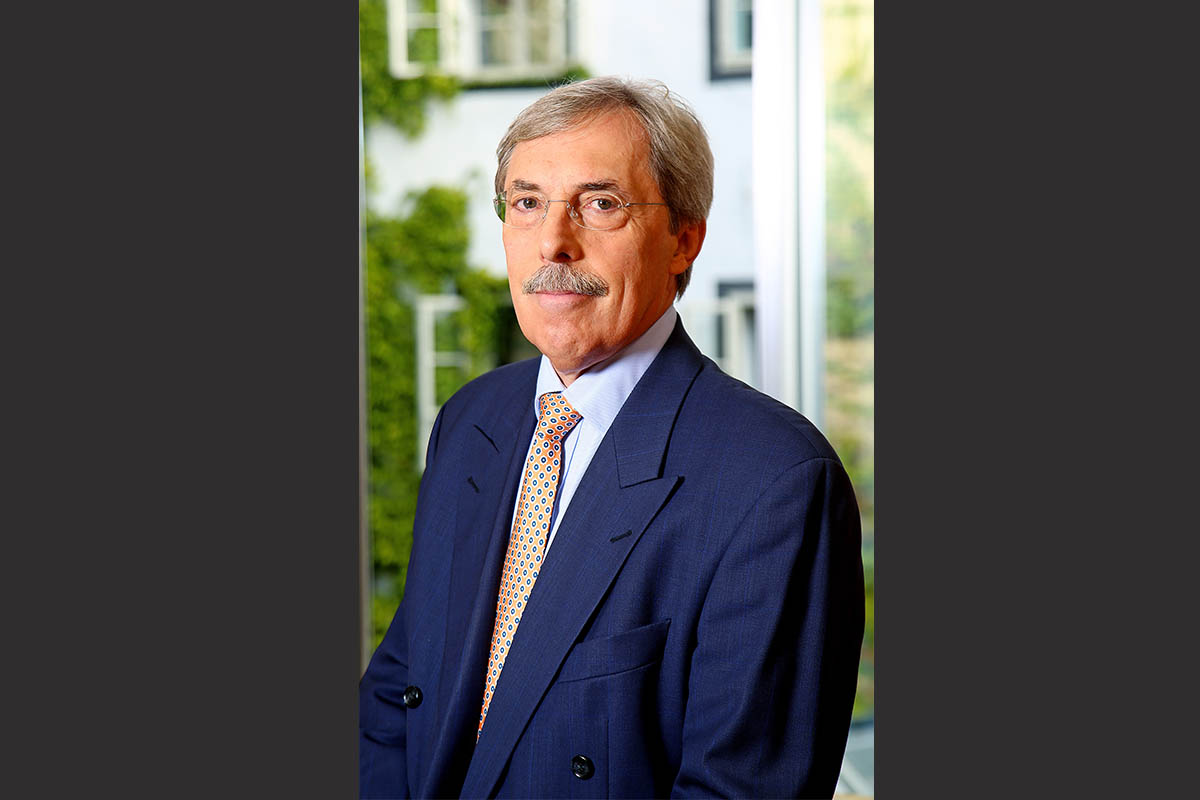 17 Nov

A risk taken is an opportunity gained
Sibil Svilan, President of the Management Board and CEO, SID Bank, details the reasons Slovenia is a prime market for investment and reasons why risk taking is important on the pathway to sustainable development.
Why is Slovenia an attractive market for business and investment?
Slovenia is a small and open economy that is highly exposed to foreign trade, international transport and communication. Its geographic location gives the country a strategic position in the middle of Europe. We are the most western of the Slavic countries, with strong connections with Western Europe, especially countries with German and Italian history. Our economy and export-oriented position was developed as a consequence of losing the Yugoslav market 30 years ago when we became independent. When Yugoslavia split, we lost almost 70 percent of our market, which forced us to do more business with countries that are now part of the European Union and the rest of the world. Today, export is the main driver of the Slovenian economy, which is why our commercial partners are important to us. About 25 percent of our exports go to Germany, followed by Italy, Austria, France, Croatia and some non-EU countries such as Russia, Switzerland, Serbia and Bosnia. In 2020 we reached almost €33 billion in exports of goods and services. For the last 10 years, annual exports have been continuously increasing, apart from last year due to the COVID-19 pandemic. The Slovenian trade balance is typically structurally positive and that is a big achievement.
Slovenia has been a success. The global economic crisis in 2009 was the first negative in the history of new Slovenia followed by this recent COVID crisis that affected Slovenian companies much less due to better planning and higher reserves. The gross domestic product was a little bit lower in 2020 than before the COVID-19 crisis at €47 billion. There are many opportunities to be found in Slovenia. First is the workforce, which is our greatest asset. Slovenia has a well-educated workforce with high productivity compared to other countries in the region. We have one of the lowest income inequalities in Europe and the world and very low rates of social exclusion and criminality. The quality of life in Slovenia is very high; we are one of the safest and greenest countries in the world. Despite all that, one of our biggest challenges is attracting foreign talent to Slovenia to increase the amount of value added. Diversity always brings new perspectives, possibilities and ideas. Companies and individuals that set up their operations in Slovenia can benefit from a great strategic location and a positive entrepreneurial environment. We will use our location, workforce and quality of life as a main lever for balanced and sustainable development. SID Bank supports such development through provision of its financial products.
Could you give us an overview of SID Bank's role in supporting Slovenia's economy?
SID Bank is a Slovenian promotional export and development bank. We are the central institution for financing sustainable development of the Slovenian economy. Our main mission follows environmental, social and economic pillars. We are focused on building a circular economy and making sure Slovenia is prosperous in the long term. We try to lead companies in this direction. On average we annually contribute up to 2 percent growth in the country's gross domestic product and about 3 percent in exports. We achieve this through cooperation with commercial banks and direct financing of companies. Our main role in the financial market is to cover market gaps where commercial funds are not present. We also cover state failures, including anti-cyclical activities that were important in the past. In this recent crisis we became an export credit agency that provides non-marketable insurance on behalf of the Republic of Slovenia.
SID Bank can carry greater risk than regular commercial institutions, which is very important for companies in early stages of development and small and medium-sized enterprises. These entities are often not as successful in receiving financing from commercial institutions. We want our companies, especially small and medium-sized enterprises, to grow and expand into international markets. We assist them in entering new markets through financing and insurance activities. SID Bank is also the national export credit agency and carries risk in the fields of non-marketable business, which is normally not covered by commercial insurance companies. SID Bank is also an entry point for financing with EU funding, such as the InvestEU program and other cohesion funds.
In the long term simply providing financial and insurance services is not enough. SID Bank has been promoting sustainable finance and green development for more than 10 years through green projects and financing the circular economy. SID Bank was one of the first in the region to issue green bonds on international capital markets in 2018. We also received the Climate Bonds Initiative's Green Bond Award. We are working intensively towards transforming our economy to a green economy with different financial instruments.
What has SID Bank done to support the Slovenian economy during the COVID-19 pandemic and what effect will the crisis have on local companies and European industry?
The COVID crisis was the biggest challenge in the last two years, and we actively intervened. We introduced additional instruments for liquidity. We prepared new programs for financing for hard-hit sectors such as tourism. We also developed new instruments, such as proof of concept and funds for financing the change of business models. Through this strong intervention we were the most active bank in Slovenia in 2020. We financed more than 2,000 companies and municipalities hit by the crisis with an amount exceeding €800 million. We also realized insurance policies of about €1.8 billion. These tasks helped the Slovenian economy recover a lot.
This crisis was very specific and the bill for it has not yet come. The question is when it will come and who will pay it. The pandemic affected different enterprises differently. For example, companies in the service industries will have to revise their programs and create new business models. People-to-people industries will probably not recover to how they were before the pandemic as quickly as others. Tourism companies will need to create new business models and deal with the fact that the pandemic will affect travelling in the future.
Many companies in the last two years received state aid, but kept the same business model, meaning they have an artificial position. The crisis will only become visible once we see whether companies can survive on their own revenue. At that time, it will be the role of SID Bank and other development banks to recognize companies that are able to survive and provide them the right financial instruments while excluding redundant companies. We need to reconstruct the Slovenian economy and transform it from a grey and brown economy to a green economy. Although SID Bank has increased its customer base by about 20 percent throughout this crisis, growth is nothing if the possibility to finance firms to make a green transition is not there. Even through a more macroeconomic perspective, this crisis has a cliff effect. If Europe wants to survive competing with large nations such as the USA and China, we must solidify our position better than before because we were lagging behind even before the crisis. If there are too many restrictions on things such as carbon dioxide or data, companies in the region will not be competitive in the world market. Post-crisis shock absorption is very important. As a development promotional bank, we need to ensure that Slovenian and European companies stay competitive.
SID recently joined forces with the European Investment Fund and Croatian Bank for Reconstruction and Development to launch the Central Eastern European Technology Transfer platform. How significant is the initiative and what impact will it have on the region?
The initiative is the first of its kind in this part of Europe. It includes Slovenia and Croatia, which shows Europe that we can cooperate and create a common instrument. We have the opportunity to create something truly innovative, which is crucial for increasing the competitiveness of the region and Europe as a whole. Through the initiative we can reinforce and facilitate new companies from pre-seed stages to internationalization. In the past, one could predict where market-leading companies would come from. Now, the best ideas come from everywhere, which is why the concept is so important. We will try and commercialize ideas from academic institutes to become national and European ideas. These new companies could become European champions and later world champions.
From your point of view, what are the most important challenges of our generation?
We must make a transition from our present state of industry, level of technology and behaviour towards being greener and more sustainable. Sustainability does not just include new technologies, but also culture; it is not possible to solve all problems solely with technology, it must be done through changing our behaviour. In the future we should not finance only the best in industry, we should finance the transformative processes. Sometimes processes are more important than technologies because the processes are made by people and people make business. Machines do not make business; they simply help people do it. We must finance the future, which means taking risks. We must find a way to share these risks and convince people to invest in a sustainable future. Through this, mindsets will change and bring progress compliant with the circular order of nature