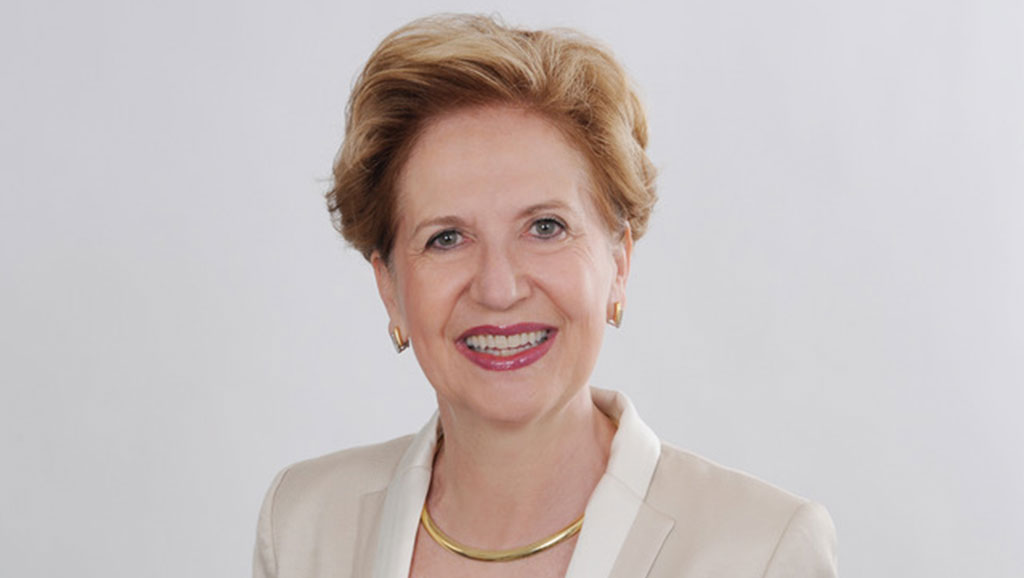 28 Sep

A Swiss university with a global role in the fight against COVID-19
Prof. Dr. Dr. h. c. Andrea Schenker-Wicki, President, University of Basel, describes the digitalization of education and research that is changing society
The University of Basel is Switzerland's oldest university, leaning on a solid history of 560 years. It has become a highly recognized, international university as well as a center of science and research offering modern infrastructure and academic excellence. Could you give us a quick overview of the university and how it stands out in Switzerland's higher education landscape?
Switzerland has twelve research universities and seven universities of applied sciences. Additionally, the Swiss higher education system offers education at secondary level, especially professional education, which is very important in Switzerland. About 20 percent of each cohort study at the research universities, which means that we only have a small proportion of young Swiss people coming to the university.
Swiss universities are not as big as in other countries, which we feel is an advantage. The University of Basel has about 13,000 students, so we are quite small and much more familiar than other European universities. The university is located in Basel, which is quite a small town, with a lot of culture and a vibrant ecosystem with the pharma and med tech industries. The city is very international, with close proximity to France and Germany. We have a lot of cross-border collaborations, such as with the universities of Strasbourg, Mulhouse, Freiburg and Karlsruhe. Our students benefit from this extended network and get the chance to study and take courses at several universities, so they become even more international, even while staying within the region.
What are the university's key strengths and specialties, both in terms of studying and in terms of research?
75 percent of our budget goes on medicine, life science and natural sciences. The other 25 percent goes on law, economy, humanities and theology. Thus, we are highly focused on life science, natural sciences and medicine—this is where our key strength is. But we also have world-renowned professors in the other fields. I think it is important to have both humanities as well as science, because the societal problems of today are so complex that you need different perspectives on a problem to deliver sustainable solutions for society.
The university has spearheaded a number of interesting COVID-19-related projects in order to better understand the dynamics and consequences of the coronavirus pandemic and to develop effective measures to overcome it. What are the most successful or original projects you've run and how has the university distinguished itself during this pandemic?
A lot of projects have only just begun. Two or three months is a very small time span in science, but I have four examples for you. One of the challenges of the COVID-19 crisis is to analyze in real time how the virus spreads around the globe. Our bioinformaticians at the Biozentrum (Emma Hodcroft and Richard Neher) have developed a web service called "NextStrain". The program uses small genetic changes in viral genomes to gain information about the origin of the virus and the path it takes. This application is used by scientists and policy makers worldwide. The simulation tool "COVID-19 Scenarios" developed by the same group allowed us, in the early phase of the pandemic, to evaluate different scenarios and the effects of different parameters to make informed decisions about interventions.
Since the end of March, researchers at the University Hospital and the University of Basel have been investigating the possibilities of treating COVID-19 patients by transfusing blood plasma from convalescent patients. The plasma contains antibodies against the coronavirus. In their study, the researchers (PI: Manuel Battegay) want to find out whether this treatment can reduce the severity and duration of the disease.
The computational modeling groups at the Department of Pharmaceutical Sciences (Markus Lill) and the Biozentrum (Torsten Schwede) are using in-silico simulation techniques to model potential interactions between viral target proteins and small molecules to discover lead compounds for drug development.
And last but not least, the Department of Psychology (Dominique de Quervain) is conducting several surveys to study the effect of COVID-19 on our behavior and wellbeing— for instance, how the crisis impacts people's mental health or the mechanisms of coping with isolation, as well as the mechanisms of behaviors that constitute either risk factors for being infected with the virus or the consequences of risk behaviors, like a lack of physical activity.
To what extent has this new struggle reinforced the research capacities of the university and the importance of its research?
Our business is research with an impact on society and it has always been so. The importance of research for us is key, but perhaps the public's awareness of this has grown in the last few months. With respect to capacities, we have successfully launched some new programs to cope with the coronavirus supported by the Swiss National Science Foundation and other private foundations.
How has the pandemic disrupted the university's traditional models and accelerated some of the key trends already in place, such as digitalization and internationalization?
Digitalization in research is not new: think about modeling, data analysis and simulation. Digitalizing teaching and learning, however, has been a major challenge for us and for universities all around the world. In just three or four days, the University of Basel had to flip from a traditional university to a digital university. That was a huge jump into the 21st century. I think we have managed it, even if we can always do better. To do so we are planning a survey, asking the students and the university teachers what still needs to be improved.
For me, traditional university teaching at the size we used to do it has come to an end. We have to change our teaching: going into flipped classrooms where you have your theoretical inputs in a digital form, but you do your "homework"—discussion, analyses and so on—in the classroom, discussing scientific problems or approaches with your teachers, professors, class mates and with the students all around. I think that is much more interesting and inspiring than sitting quietly for hours and listening to theory.
Basel is an extremely dynamic environment, host to two of the world's biggest pharmaceutical companies and a myriad of growing biotech players. How is the university taking advantage of this rich environment—in other words, how is the university developing partnerships and collaboration with local industries to boost its research and development input?
We have a lot of partnerships due to the fact that there are 600 or 700 companies in biotech and med tech as well as in the pharmaceutical sector in our region. Partnerships are generated with ease because the important players all know each other and meet regularly. This creates the possibility for the industry to interact very easily with our students and professors.
What about your international partnerships? How is the University of Basel reinforcing its international network?
The University of Basel ranks among the 100 best research universities worldwide. Thus, our professors are very involved in international research and networks. As an institution the university has a strong focus on Africa, together with the Swiss Tropical and Public Health Institute, an associated institute to our university. This is a tradition that we've had for the last 150 years.
The next academic year promises to be interesting with this pandemic still raging. What specific message would you like to address to the global student community?
As an optimistic person, I believe that this crisis is a challenge and an opportunity for us. In our teaching, we have made a big jump into the 21st century. In our research, we have received additional funds and we are going to increase our impact on society. I am convinced that we will find a way out of this pandemic in a scientific, sound and strong way. It will take some time, but we will do it. This will make us prepared for the next challenge, perhaps another pandemic, we don't know. Nobody was really prepared for this kind of crisis but that will not happen again, I am confident. The Swiss government handled the crisis very well, especially with respect to public health and the economy, providing programs and funds.
As a graduate from four different universities in Switzerland, with substantial experience on several science boards, you have a fairly good understanding of the Swiss academic world, and of the nation's research and education capacities. How would you evaluate Switzerland's responsiveness to the crisis? As the world's most innovative country, do you think the Swiss have lived up to their reputation?
Once again, a few months is a very short time span in science. We will see what kind of knowledge—for example, drugs, test, vaccines, psychological understanding, economic plans and incentive programs—will be developed in our country. For the time being and especially in this crisis, universities all over the world are doing a wonderful job in terms of research. They are all working together because they know they have to do something for society—that's not only Switzerland but also France, Russia, Italy, Germany, China, the U.S. and so on. We are not acting as individual countries but as a large global science community.
To conclude, what are some of the main lessons learnt from this crisis in your opinion?
Let's remain positive and focus on the good things that this crisis has brought us. Firstly, teaching has been modernized within a few days, whereas a few months ago that was not possible. Secondly, the crisis has shown that science can have a huge positive impact on society. We should trust in science and be confident that we can develop something for society and deal with this pandemic—and the next one.