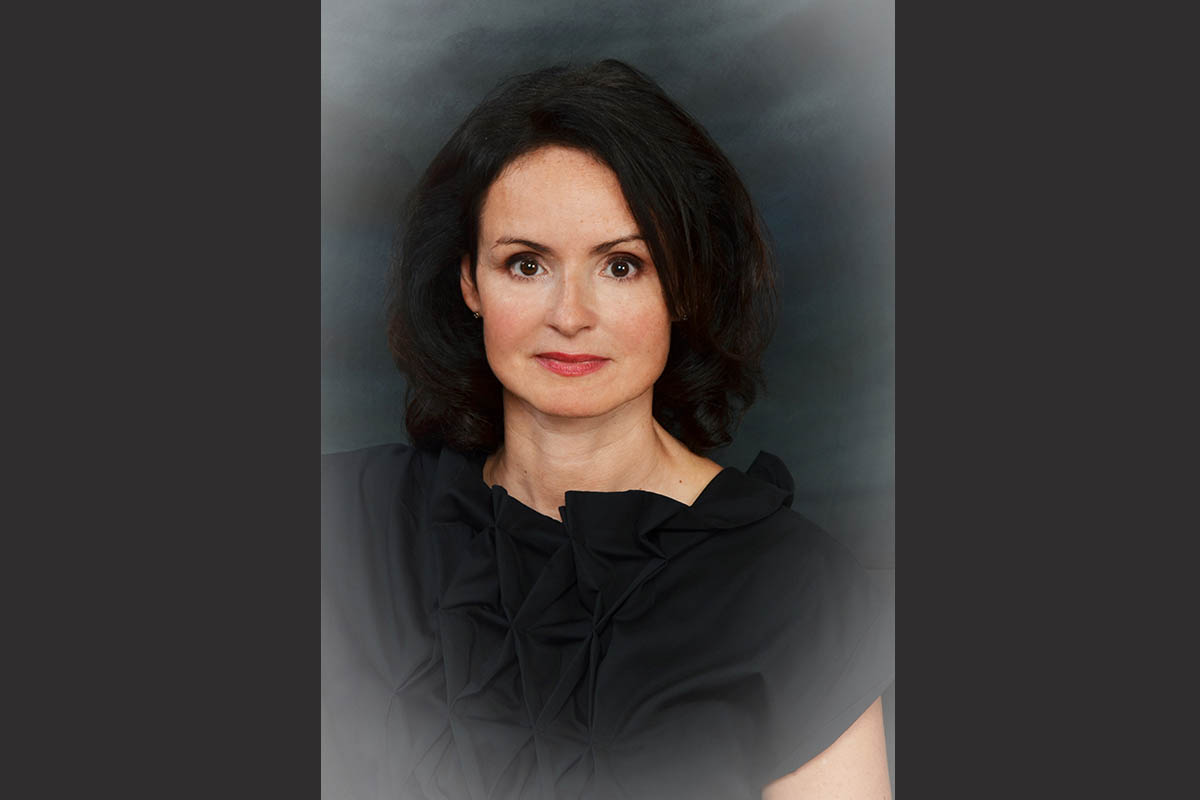 17 Nov

Cutting-edge digital technologies transform laboratories and lives
Roswita Golcer Hrastnik, CEO, Biosistemika, details the company's new revolutionary work in combining DNA technology with data archiving and key milestones it has overcome in developing laboratory technologies and digitizing the scientific workplace.
Can you give us a brief history of Biosistemika and what services it offers the market?
BioSistemika was established in 2010 as a spinoff of the National Institute of Biology in Ljubljana. In the first five years of its existence, the company was recognized by its expertise in quantitative polymerase chain reactions, which led us to develop our product PlatR Pipetting Aid, a pipetting tool, and GENEIO, a program for automating the quantitative polymerase chain reaction workflow. Our goal was to transform cutting-edge knowledge of molecular biology into reliable, easy-to-use laboratory devices and services. We later expanded our field of work into automation of laboratories and workflow management in life sciences. In 2015, we officially introduced SciNote, an electronic laboratory notebook. SciNote is now a separate company and one of the most top-rated electronic lab notebooks. It is used by more than 100,000 scientists in more than 100 countries.
Currently, BioSistemika has three pillars. The first pillar is our products. The second is custom software development where we work with renowned laboratory instrument manufacturers such as Gilson, Cytena and Alifax. For example, BioSistemika develops software for in vitro diagnostics. The third is consulting on digitization; we guide laboratories through their digital transformations. These pillars support our mission, which is to empower every lab employee with innovative digital products and services that enable sustainable and innovative digital transformations of laboratories on a global scale. Besides our main activities, we are on a constant look out for new sustainable products and technological breakthroughs.
BioSistemika's products and digitalization consulting services enable laboratories to increase efficiency and productivity with the goal of achieving data integrity in every laboratory. As a result, scientific advancements happen faster, diagnostic results can reach clinicians in minutes instead of hours and laboratory workers are empowered by having the right tools and information available. Our custom software helps laboratory instrument manufacturers launch their products faster. We consider all partner's projects as our own, which means they not only get high-quality software, but software tailored to their laboratory environment. We share our insights and knowledge with them; most of our partnerships are long term.
What key projects is BioSistemika currently working on?
Our biggest current project is our DATANA project. We aim to revolutionize the standard of data archiving by using the DNA molecule as a data storage medium. This natural technology enables the storage of all data in human history in just a few liters of biological solution. With our patented algorithm and our device for working with small volumes of liquids, we can transcribe binary data into the shape of a DNA molecule in a very cost-effective way and use it as a storage medium. A DNA molecule can contain 20 million times more information per gram of substance than any other storage medium. The molecule also transmits information from generation to generation in a very efficient way. Additionally, it is a very stable molecule that has no negative impact on the environment. We will not interfere with the hereditary material of living organisms in the development of our technology, but we will artificially synthesize the DNA molecule in the laboratory.
We are the first company in Europe to address this global challenge in a sustainable way and have been recognized by experts at the EU level. Financing of the project through the European Innovation Council will enable the optimization and commercialization of this technology. By 2025 the world will produce about 175 zettabytes of data globally, which is ten times more than we did in 2017. As we are now, we will only be able to store 20 percent of all data.
We are also currently working on several national and European projects. For example, we are collaborating on the RAPID-COVID project. We are developing a technique with our partners to simultaneously detect and differentiate SARS-CoV-2 and 30 other common respiratory bacteria and viruses. Our role in the project is to develop diagnostic device software and automate processes related to sampling and diagnoses. We are also involved in the automated three-dimensional cultivation and characterization of mesenchymal stem cells project, or Auto3dMSC. The plan is to develop the first technology and service for non-invasive, semi-automated development for growing three-dimensional mesenchymal stem cultures. BioSistemika's role in the project is to develop the complete software suite for the Auto3dMSC platform. Additionally, we are working on the national ValidAlde project that aims to develop the first artificial-intelligence-supported software tool for comprehensive validation of the relevance and suitability of freely available scientific and professional publications on specific research topics. BioSistemika's role in the project is to develop the artificial-intelligence-based software tool for the pre-validation of scientific manuscripts and reports.
What key international markets and opportunities is the company targeting?
BioSistemika is globally present with all our products and services. Expanding our distribution network for our PlatR Pipetting Aid is one of our goals for 2022. Additionally, we want to expand our products and services in the U.S. market. We are constantly exploring new opportunities in terms of forming alliances with companies that work in the life sciences and diagnostic industry. The market is very diverse; tight collaboration between vendors and end users is crucial so that we can achieve interoperability or laboratory internet of things where devices and software speak with one another seamlessly.
What kind of awards and distinctions has the company received?
As proof of our good work and development in the last years, we have been complimented with several awards and certificates. In 2021 we were nominated together with 17 other companies as one of the fastest-growing companies in Slovenia. Among the three companies nominated in the central Slovenian region, we finished as runners-up; we are very proud of our success. BioSistemika was also awarded the platinum AAA creditworthiness certificate, which is a prestigious financial certificate that confirms we have met the strictest criteria as an economic entity according to the Bisnode statistical predictive model for the last five years. This shows the stability, reliability and credibility of BioSistemika and directly confirms our strong position in the international market. We also became ambassadors of the Slovenian economy in the national communication campaign. Our solutions were recognized as unique breakthroughs that demonstrate the key competitive advantages of the Slovenian economy, which are being highlighted as green, creative and smart.
All our success would not be possible without our great team. The company has grown from 10 to around 50 employees in the past five years. Of our 50 workers, we employ life scientists, software developers, user experience and user interface designers, testers and business developers. Everyone shares responsibilities in achieving their goals, their team's goals and the company's goals. We build our success upon their interdisciplinary expertise, curiosity and passion. We aim to nurture team spirit, encourage career growth and continuously work on improving our working environment.
What major hurdles does the scientific community face in terms of adopting digital processes?
Surprisingly, the digitization of laboratories has only gained significant traction in the past five years. There are many challenges related to the implementation and adoption of digital solutions in these spaces, with user adoption being one of the major ones. BioSistemika's interdisciplinary expertise plays a crucial role in overcoming this. Only by understanding the end user can one develop software or solutions with good user experience that empower these users to commit their time to things that bring value. There is also much room for improvement in managing the growing amount of data coming from various sources. In most laboratories, devices are still not interconnected; data is scattered across a variety of media from notebooks to electronic files and is often not labeled appropriately. As a result, data is not only difficult to find—about 17 percent of all scientific data is lost annually—but also difficult to analyze, compare and reuse.
How has the COVID-19 changed the way workplaces are run?
One of the positive effects of the COVID-19 pandemic is a rise in digitization, not just in laboratories but in overall society. Many business meetings that used to be done in person are now done online. This has an important impact on sustainability; time is used more efficiently and with less transport our carbon footprint is lower. Another lesson concerns internal processes, specifically project management. Companies with good project management practices were quick to adapt and their employees were able to work from home with less stress than employees that work in companies where micromanagement is standard practice.
What can Slovenia do to continue building its economy and attracting foreign investment?
Slovenia has highly educated people and world-renowned experts. The country has made many high-tech achievements. Many foreign companies have invested in Slovenia and have their key sites here, such as Novartis, which is an important recognition of our innovativeness and work ethic. However, there is always room for improvement. As a country, we need to establish a more vibrant high-tech startup ecosystem and develop policies that support small companies through their difficult starting years. We need to promote the idea of entrepreneurship, which will encourage more young people to start their businesses. Also, we need to continuously work on establishing an environment that is more attractive to foreign investors.