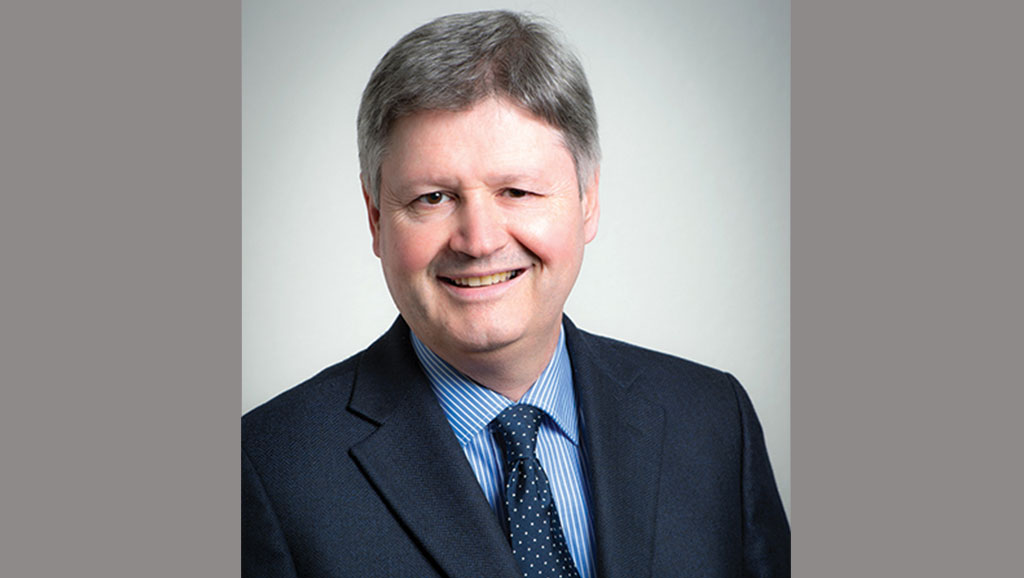 28 Sep

Geneva: The natural destination to study international relations and business
Eric Willumsen, President, International University in Geneva, reveals how the business school has integrated digitalization, international partnerships and expertise from multinational agencies and companies based in the city into its programs
The International University in Geneva (IUG) was founded in 1997 and today ranks among the top ten business schools in Switzerland, offering graduate and undergraduate programs in business administration, international relations, marketing and digital media. To start this interview, could you give us an overview of IUG and explain how it differs from other business schools?
We started off as a more traditional business school and have now expanded to include more offerings across the academic spectrum. Our history is closely linked to Geneva, as a center of global governance. We began with business programs followed by undergraduate and graduate degrees in international relations. We were able to draw from the microsystems in Geneva: the United Nations (UN) and its technical agencies, and utilize their expertise in terms of faculty, collaborations and internships.
We have also built on the international atmosphere and multicultural environment that Geneva has a reputation for. This means that we have a unique composition of 80 nationalities among the student body and 20 nationalities among the faculty. We also now have over 24 partnerships around the world. For example, we recently signed a partnership with Boston University in Massachusetts and two years ago we started a unique partnership with the British University of Plymouth, through which all of our undergraduate programs are proposed in a dual mode. That means that after they graduate, the students obtain two degrees: one from the University of Plymouth and one from us. In their third year, they are actually supervised, tested and graded by professors from the University of Plymouth and our faculty. That is unique here in Switzerland, that students graduate from a public-private partnership.
This September, the university will be launching a new master's program in business analytics. How is the university embracing innovation and how is it adjusting its programs to better prepare students for the challenges of tomorrow?
One trend we started some years ago is that we have introduced programs focused on digital innovation and transformation across all areas: international relations, business, digital media and obviously in computer science. All of our students have to follow a certain number of courses focusing on digital innovation, digital transformation, cybersecurity and artificial intelligence. We are now introducing a master's in business analytics, which focuses on data management and business intelligence. In that new program, we are pleased to have among our faculty people from Procter & Gamble and other multinationals who we can draw expertise from. We rely on the professional environment in Geneva in our programs, which adds value to student learning.
How exactly does the university take advantage of its privileged position in the international city of Geneva, which is host to so many international organizations?
The first and most obvious advantage is that many of our faculty come from UN agencies, multinationals and specialized agencies such as the World Trade Organization (WTO) and the World Health Organization (WHO). We also have strategic alliances with selected companies in terms of careers and internships for our students. In September, for instance, McKinsey & Co. is coming to present career opportunities to our students, followed by the famous luxury brand Jaeger-LeCoultre in October.
The university also encourages its staff to engage in research activities. Can you tell us about some of IUG's most notable research areas?
Although we consider ourselves as a teaching institution, we do encourage our faculty to publish. Recently, two books were published by our faculty. One covered the geopolitical analysis of the world, which was published by Dr. Gyula Csurgai, who teaches international relations with us. We have another book by Dr. Claude Cellich being published on negotiations in a multicultural environment, which is in its third edition. Cellich is a former senior administrator at the International Trade Center, a joint agency of the UN and the WTO. This book is based on his wide experience of multicultural negotiations, both at governmental and corporate levels.
The COVID-19 crisis has shocked many economies. What has been the impact of this crisis on IUG?
Like most Swiss institutions, we went online in the middle of March following the lockdown. This process has been quite successful, with a satisfaction rate that has been very high at over 90 percent. We hope that in September we will be back to welcome our students on campus. Switzerland's higher education institutions have benefited from how well the pandemic was managed by appealing to individuals' sense of responsibility and self-discipline. Now, Switzerland has one of the lowest COVID-19 case rates in Europe—it is one of the safest countries in the world.
How might this successful management of coronavirus benefit the school?
It makes it safer for international students who are wondering where they should study abroad. They might choose Switzerland as a study destination knowing that the pandemic is under control—the country has an excellent infrastructure in place and it is probably safer to study in Switzerland than many other places.