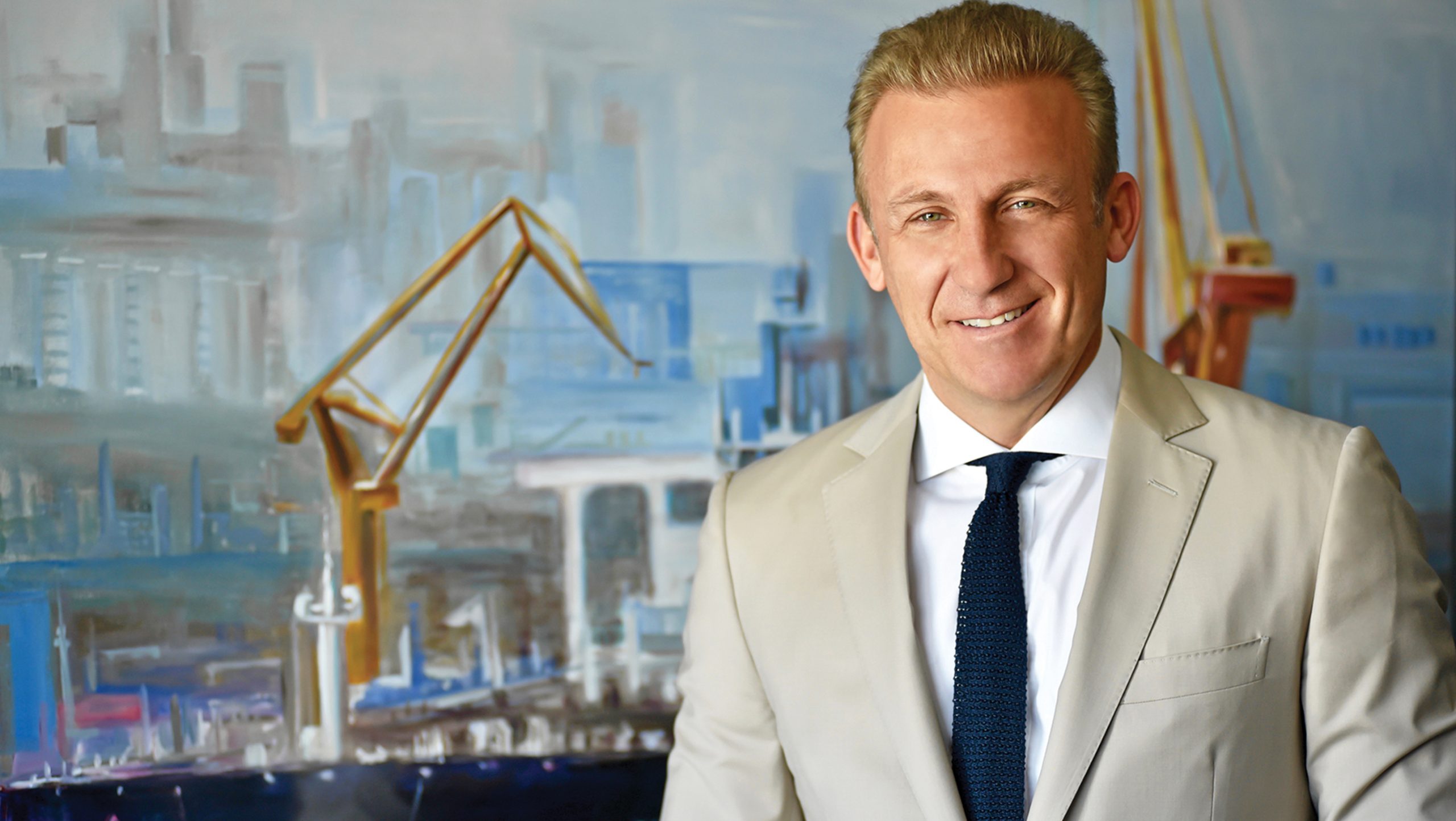 25 Mar

Greece, the power of the international shipping sector
Costis Frangoulis, Founder and CEO, Franman, explains how preparation and agility will keep the shipping sector at the top
As a longstanding member of the community, what is your personal vision for Greece's shipping sector? What are your thoughts on the new Maritime Hellas cluster and its potential to become a global hub for shipping services?
I can only be proud of the fact that Greece is considered to be the number one ship-owning nation worldwide. We are a nation of islands at the crossroads of the Mediterranean trade routes, with the maritime industry at the heart of the Greek economy. I feel confident that this will not change in the future, as shipping is a fundamental part of this country's DNA. The mentality of Greeks and our success in business is born out of our experience as shipowners or service providers in the industry.
As an industry, it is important to have a strong cluster supporting you— providing research and development (R&D), economies of scale and innovative products and services to drive the industry forward, challenging the status quo. We are prepared for whatever is coming next, be it sustainable shipping, the International Maritime Organization's (IMO's) goals for 2030 and 2050, increased digitization of maritime trade, and the ups and downs of the shipping market.
This year marks a new era for the global shipping sector with the implementation of the IMO's 2020 sulfur cap. How would you describe the impact of the sulfur cap on your business and what types of opportunities are emerging from this new paradigm?
As a marine trading house, we were heavily involved in scrubber installations with the majority of tanker, bulker and containership owners placing orders over the last two years in preparation for 2020. This January, very large crude carriers with scrubbers were making savings of $20,000 per day in fuel costs due to the fact we had big price spreads between regular and low sulfur fuel. IMO 2020 highlighted the work shipping needs to do to meet the next milestones in 2030 and 2050. As a result, I firmly believe we will see an increase in industry-wide R&D and decarbonization efforts. Incremental improvements in engine technology are unlikely to get us to 2050 emissions standards, but there are huge opportunities for those who can rethink the way we power ships.
What are some of the core values instituted by you that make your company stand out among the competition when it comes to high standards of customer service?
I started the company from scratch back in 1991. As the company was growing, I always emphasized the quality of the services as my highest priority. Even today, this one of my main roles in the company, making sure that we are providing the best possible service to our customers and partners worldwide. We try to be constantly on top of our game and we never forget that we need to evolve, as success is not permanent. In our early years, we adopted the Japanese trading house 'one-stop-shop philosophy' model and this helped us differentiate from our competitors and get to where we are today.
What are the necessary ingredients that a company and potential partner of Franman will have in order to establish a long-term, trusting relationship?
We try to find partners that share the same value and corporate philosophy with us. We have seen in the past that there are some excellent companies out there, but this is not enough in order to have a successful commercial relationship. It is of the utmost importance to find partners who not only have expertise and a leading position in their field, but that also share our business values. We feel quite fortunate to have established excellent partnerships from the very early days of our operation.
As an ambassador for the Greek shipping industry, would you like to share a final, powerful message with the readers of Newsweek?
Greece may be a small country that has had a lot of problems in the past, but it is stronger today. With an excellent government in power we are seeing a lot of opportunities for companies who wish to invest in our country. As a member of the Greek shipping community, I am very positive about the present and the future of Greek shipping, which has all the ingredients needed in order to stay number one worldwide.