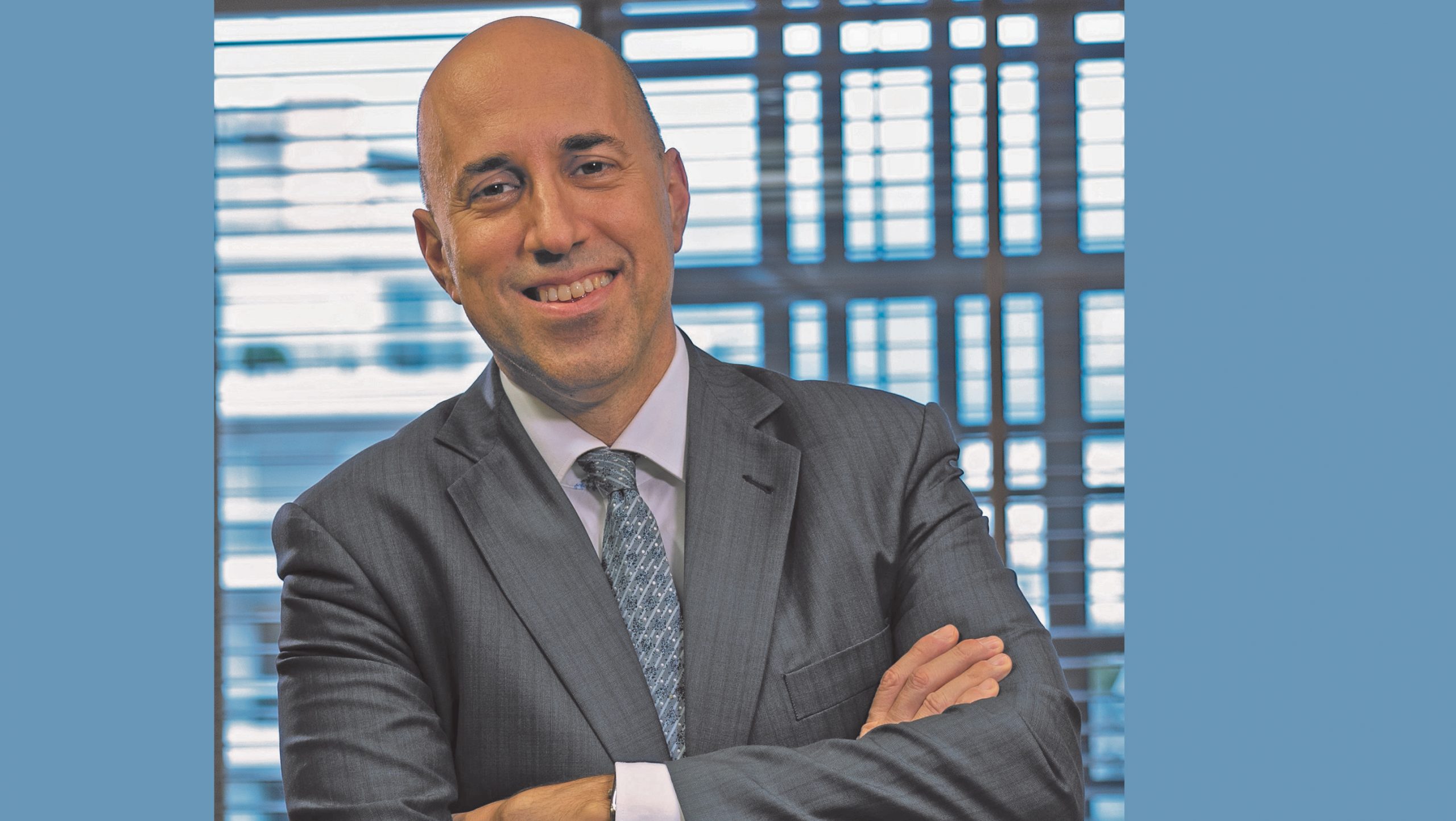 26 Mar

Helping the investing public achieve its goals in Greece
Georgios Filiopoulos, CEO, Enterprise Greece, supports the idea that 'the time to invest in Greece is now'
In his recent trip to the U.S., Prime Minister Mitsotakis stated that "Greece is ready to punch above its weight." As the new CEO of Enterprise Greece, what are your goals for the year 2020 and how will your strategic agency contribute to helping Greece achieve this goal?
The new government is setting the foundation for sustained development of the country stone by stone. Steps include reducing corporate taxation, suspending VAT on new construction for three years and accelerating privatizations. The new administration is committed to tackling any impediments to investment in the country.
At Enterprise Greece our role is twofold: to assist investors and to advise the government on how best to attract investment. Enterprise Greece is helping to make Greece a more investment-friendly destination with a number of initiatives aimed at streamlining projects. For example, we help shepherd major strategic investments through Greece's fast-track process, through licensing pre-approvals for projects developed by municipal authorities. We aim to be a one-stop shop for investors and, at the same time, we do extensive outreach to the investor community.
The new government has made two moves to assist Enterprise Greece in reaching its goals. The first major change was us moving from the Ministry of Economy and Development to the Ministry of Foreign Affairs. The main reason behind this was the desire of the government to streamline Greece's efforts at extroversion under a single entity, allowing us to cooperate closely and strategically with embassies and commercial attachés. The second step is that we are no longer bound by public sector regulations but are working under regulations that apply to the private sector. This will cut bureaucracy in the organization, allowing us to spend more hours on strategic issues, such as promotional programs for exports or efforts to attract foreign investors.
Our goal is to continue the upward momentum of Greece and turn the successful recovery into long-term sustainable growth. We think this is a very exciting time for our organization, in particular, as well as Greece's trade and investment activities in general. We can open many roads and accommodate investors, making sure that their efforts reach a successful conclusion. We want to show people that Greece is a noteworthy and unique investment destination.
What can you tell us about the government's new initiative 'Repositioning Greece', as well as the synergies that will emerge between your agency and this new advisory group?
In the last two years, both FDI and exports have been growing at double-digit rates and have reached record levels. Major multinationals—from the U.S., from Europe, from Asia—have chosen to invest in Greece. Greek exporters are penetrating new markets and expanding in existing ones as they move up the value chain. We went through extremely hard times in the past decade, but now we have already seen many positive results. We have seen this in the price of bonds and in the attraction of FDI, where we are expected to surpass the records from before the crisis. We have many interesting sectors that attract foreign investors, especially tourism and real estate.
Furthermore, we have some interesting investments in health care. We have several American funds that have invested heavily in health-care units in Greece over the past two to three years. Greece is already a major hub for both R&D, and testing in life-sciences research. With six doctors per 1,000 inhabitants, Greece has the highest per capita ratio of doctors in the OECD. 'Repositioning Greece' is a remarkable initiative, as Greece has indeed been through a very difficult period, where it received negative publicity worldwide regarding its financial situation. We want to project an image that reflects the efforts of the new government to make Greece an attractive destination for investors and boost the profile of Greek products abroad.
Did challenging conditions during the crisis act as a boon to the export sector by prompting companies to become more extroverted?
As the local market shrunk significantly during the crisis, there was no way for companies to grow other than to look for new markets abroad. The upside is that we have come out of the crisis with a significant number of companies that grew stronger because they had to innovate, find new pathways to foreign markets and new ways to utilize their competitive advantages.