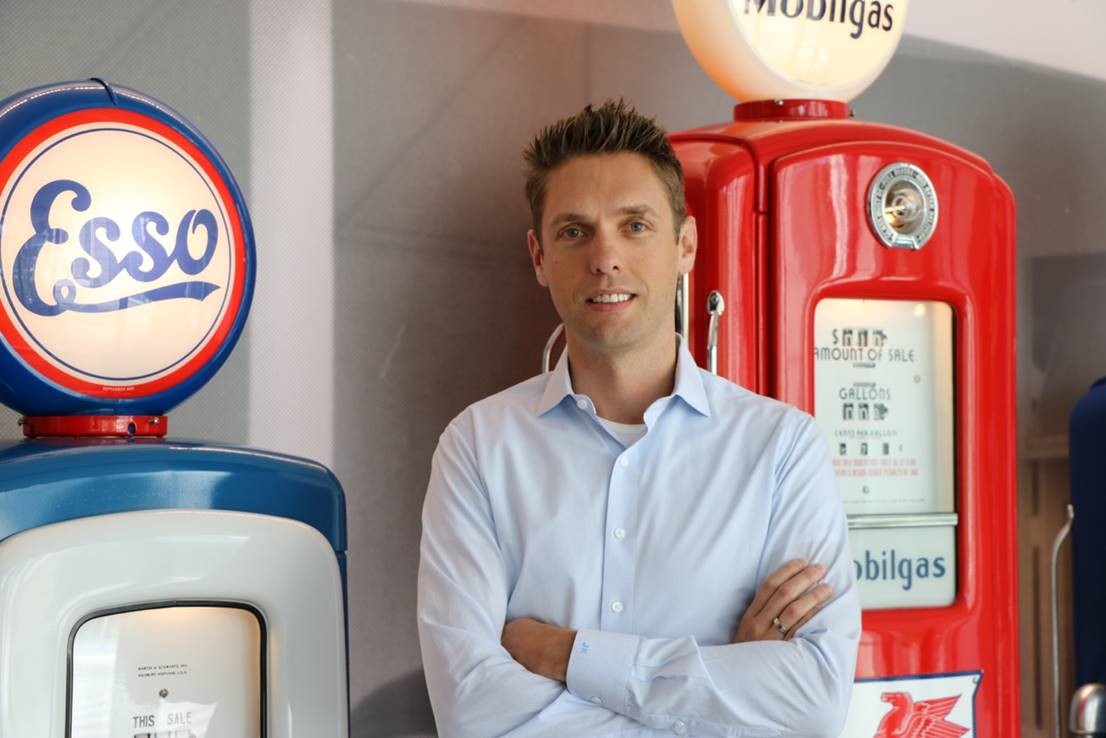 15 Jan

Hungarian talent takes shared business services centers to the next level
Jeroen Kirschbaum, Lead Country Manager and Lead Controller, ExxonMobil Global Business Center Hungary, explains why the country offers huge opportunities for international shared services
You were appointed country manager of ExxonMobil just a few months ago. To start this interview, can you tell us a bit more about yourself, your background and why you accepted the position?
I joined ExxonMobil about 18 years ago in its Benelux office. I spent the first six years of my career in the Netherlands and in Brussels. In one of my roles at that time, I was involved in setting up the Global Business Center in Budapest. Interestingly enough, I was involved in the initial training of our first hires here in Budapest in a financial organization. Then I spent a little over 10 years in the U.S., in our headquarters in the Washington DC area, in Houston and in our corporate headquarters in Dallas, Texas. My roles were primarily in the financial area, but more recently also leading the digital transformation of our finance functions, building that strategy and setting up a program to transform our finance functions around the world and around our upstream, downstream and chemicals businesses worldwide. More recently, I was in the planning organization in our corporate headquarters, supporting our management committee with cash flow planning and analysis.
Joining the Hungarian operation was a great and unique opportunity for me to go somewhat back to Europe after a long time in the U.S. and to have the opportunity to take this organization to the next level. I'm really excited about this opportunity. I've worked with people in this organization since day one, and so it's good to be close to the colleagues and friends I've made over the past two decades.
ExxonMobil established operations in Hungary in 2004 and has grown into quite a large player in the country that employs more than 1,800 people. Can you tell us a bit more about its operations and positioning in Hungary?
It's really evolved over these 16 years and it's been a very exciting evolution. We started with migrating a lot of transactional work from parts of Western Europe into Budapest. Financial accounting, general accounting, transactions accounting, customer service and IT operations were the kind of operations that we moved here to form the basis of our shared service center. We were one of the earlier shared service centers in Budapest at the time and we've been growing since day one. At the moment, there are more than 130 shared service centers in Hungary, so this sector makes up an important part of the country's economic system. This sector is still growing, partly driven by its own ongoing successes. Typically, companies start this type of shared service center because there are cost benefits, with a significant opportunity to migrate from higher-cost locations to a lower-cost location.
However, over time we have learned that there is an equally significant opportunity to capture benefits from process innovation and capture synergies across countries and across geographies, to enable the development of this sort of center of expertise. You concentrate your process expertise that you can then apply to a much broader geography. This is what we've done in the past, when these types of role were scattered around a large number of countries across Europe. As we grew, we realized the benefits of this approach, and decided to bring more work to the center here—work from Africa and the Middle East, work from the U.S. and more work from Western Europe. We've really seen that evolution over the past 16 years and, with that, the nature of that work has evolved as well. As migrations continued, the complexity, the value addition of that work evolved a lot too.
One of the things we did last year, when we celebrated our 15th anniversary in Budapest, was to reflect that progress in the name of the center, changing it from a "business support center" to a "global business center." We realized that, beyond supporting ExxonMobil businesses in Europe from primarily a back-office perspective, we've really become an integral part of the business, at the heart of its operations. We are playing a critical role in providing insights and are fundamental for the business to be able to win in the marketplace.
Key functions in the center include: financial reporting, financial accounting analysis, business analysis, digital analysis and systems, data management, tax reporting and analysis, and IT operations. We also have very significant business departments here that provide support to both our fuel value chains—from a logistics perspective and from a customer service perspective. We also have commercial operations for our upstream business in Budapest as well. Those are some of the key functions within the center here.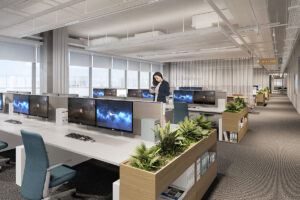 What would you highlight as some of ExxonMobil's main achievements in the country?
One of the things that I am really proud of is the diversity of the organization. We have a vast number of nationalities in the organization here, which is really remarkable. As a company, we truly believe in the value of inclusion and diversity. With more than 80 different nationalities working in Budapest, we are probably one of the most diverse organizations across the entire ExxonMobil worldwide network. We also have a lot of women in leadership positions. What we're seeing here is a lot of young talent and a strong pool of local talent, equally strong across male and female, that continues to evolve into managerial positions.
As new country manager, what are your plans and ambitions while heading this prestigious company?
We are making a long-term investment in our presence here in Budapest by moving to a new office building—this is one of the really exciting things we are progressing now. This is a brand new office building that's being built, which allows for the growth of the organization. But it's truly more than just a new office building. As we think about the future of work, it's really intended to help us transform as an organization and to have an environment that enables collaboration, innovation, has a setup designed for creativity and workshops, that provides space for reflection and learning, and that is really designed to enable ongoing investment into our employees and workforce.
In the case of shared service centers, which are increasingly important in Hungary, your asset is really your people. You don't have anything else. The investments that you need to make to be successful in the long term are investments in people. I think that's what has made us successful so far. If you look at the cumulative experience that our workforce has with ExxonMobil, it's more than 12,000 years. We have over 500 people who have spent more than 10 years already in our center, growing capabilities in a wide variety of developmental assignments and professional experiences. The expertise that we have built up in the organization and through investing in that talent is truly remarkable. That's going to be a game changer as we unleash this into an office environment that is so focused on innovation.
Digital innovation is going to be key to Hungary as a country and to shared service centers in general. For me, the biggest thing that we need to focus on is to make sure we continue to be competitive—as an employer in Hungary, but also to be competitive as a country for shared service centers. If you look around the map of Central and Eastern Europe, you can see other countries that are hubs for shared service centers as well. You can think about India as a hub for shared service centers also. I'm confident, from everything that I've seen here, that Hungary has everything it needs to remain competitive as a shared service center location. Yet it needs to evolve as the overall operating model of shared service centers continues to evolve as well. We've seen that evolution over the past 10 years from transactional centers to truly being global business centers, and it's not going to stop there. You need to invest to continue that evolution and continue to be competitive as a center, and as a center within your network of centers.
Hungary as a country is very focused on foreign trade and on attracting foreign direct investment (FDI). Last year saw an all time record, as FDI grew by 24 percent in comparison to the previous year, with 101 investments in 21 different sectors coming from 20 different source countries. How important is the presence of U.S. companies in Hungary and how is ExxonMobil, in particular, pushing the advance of the economy?
Hungary offers a very business friendly environment, which is one of the reasons why we operate so well here. The trade associations and government offices, such as AmCham and the Hungarian Investment Promotion Agency (HIPA) are very valuable for truly ensuring that Hungary remains a business friendly environment. That is really important. We work together with other key players here in the market through those trade associations. We collaborate on what the priorities are for the corporations here and use AmCham and HIPA as our connection to the government to have that dialogue. That is really important. We have regular discussions, about where things like digital innovation come up. ExxonMobil does not have manufacturing operations here, our investments in Hungary are in the shared service center, but we have made decisions, even during the COVID-19 pandemic, to increase our investments in Hungarian talent and to grow our presence here in Hungary.
Speaking of COVID-19, how has ExxonMobil's business been impacted by the pandemic and what kind of innovations have you developed as a result of it?
As a company in the energy sector, there have been significant impacts and, obviously, it's a very challenging time for the sector. What that has resulted in is that we are looking at our overall footprint across the world. Further cost efficiencies resulted in an opportunity to identify new positions that can be handled out of a shared service center as well. If you look at how we, as a global business center, have handled the lockdown—I couldn't be more proud of the organization and of the resilience that everyone has shown. We haven't dropped the ball on anything and people have been able to work from home effectively.
The Hungarian government continues to focus on keeping business open. In this current environment, where we have kept our offices open as well, we provided our employees with the flexibility to work from home or work from the office at their discretion. We did a couple of surveys among almost our entire organization, to ask what they liked about working from home, what some of the benefits are, what are some of the silver linings, but also what they missed. That was really insightful in recognizing that there are significant benefits in terms of productivity, in terms of reducing your commute and so on.
Yet there are also challenges: for example, isolation and managing a work-life balance when you're working from home all the time. Our younger workforce in particular doesn't necessarily have a home structure with a dedicated office that they can work from and so the ability for them to effectively work from home is sometimes very challenging as well. So, continuing to provide the office environment as a way for them to connect with their colleagues, to connect with their friends, to collaborate across the teams and to provide structure during an uncertain, challenging time has been very beneficial.
The discussions that we're now having, like probably every company in the world, is how do we get the best of both worlds—how do we get through this COVID period with a work structure that is balancing the benefits of working from home but not losing the benefits of having that connection or sense of belonging in a work environment. I think that's really important. There's more to learn, but we're pretty fortunate. We're in the middle of designing a new office building and we have the ability to immediately respond to some of the learning that we're doing now, to actually incorporate that into the design of our new building.
In terms of the work, I think one of the things that we're learning and that we can possibly leverage is the fact that we have proved through the use of technology that we are making now that you can effectively work from different countries and still provide the same or a better level of services. That's a huge opportunity for a shared service center that provides services across geographical boundaries and across country boundaries. We've proved that marketing and sales support—that historically were always assumed to have to be done from a certain country—can be done from a shared service center as well with the use of technology and by taking a very innovative approach to interacting and collaborating. I think it provides us with more opportunities to sort of expand our service offering, and then capture the benefits of having that skill and having that broad group of expertise by using some of the virtualization of work.
As an expatriate in Hungary, how do you see the country and do you have any insights for others who may chose to move here?  
I always see myself as a European, with a Dutch passport. I haven't lived in the Netherlands for 18 years but I was born and raised there, did part of my schooling there and part of it in Norway. I then worked and lived in Belgium for eight years. So, I feel European. I spent a lot of time in Hungary on business trips before moving here during the times when we were setting up the center. After living in the U.S. for 10 years, it actually feels good to be somewhat home again, and to be able to walk around in a city and to have history all over, which is a little different to life in Texas. On the other hand, the Hungarian language is really difficult. I'm trying to learn some of the basics as I think, on a personal level, it shows a certain level of respect to be able to know at least a few words. But it's really difficult!
Do you have a final message for our Newsweek audience?
Hungary has a tremendous pool of talent, which provides a very strong business case to justify a strong presence here. As ExxonMobil, we have proven to be successful with our global business center here and we're looking to continue to invest in the talent in our organization. The biggest challenges coming our way will be around digital transformation, about our ability to take our global business center to the next level to become that intelligent management services hand for a corporation and that powerhouse of analytics and digital insights that adds value to a corporation. That's going to be the biggest challenge coming to the sector.