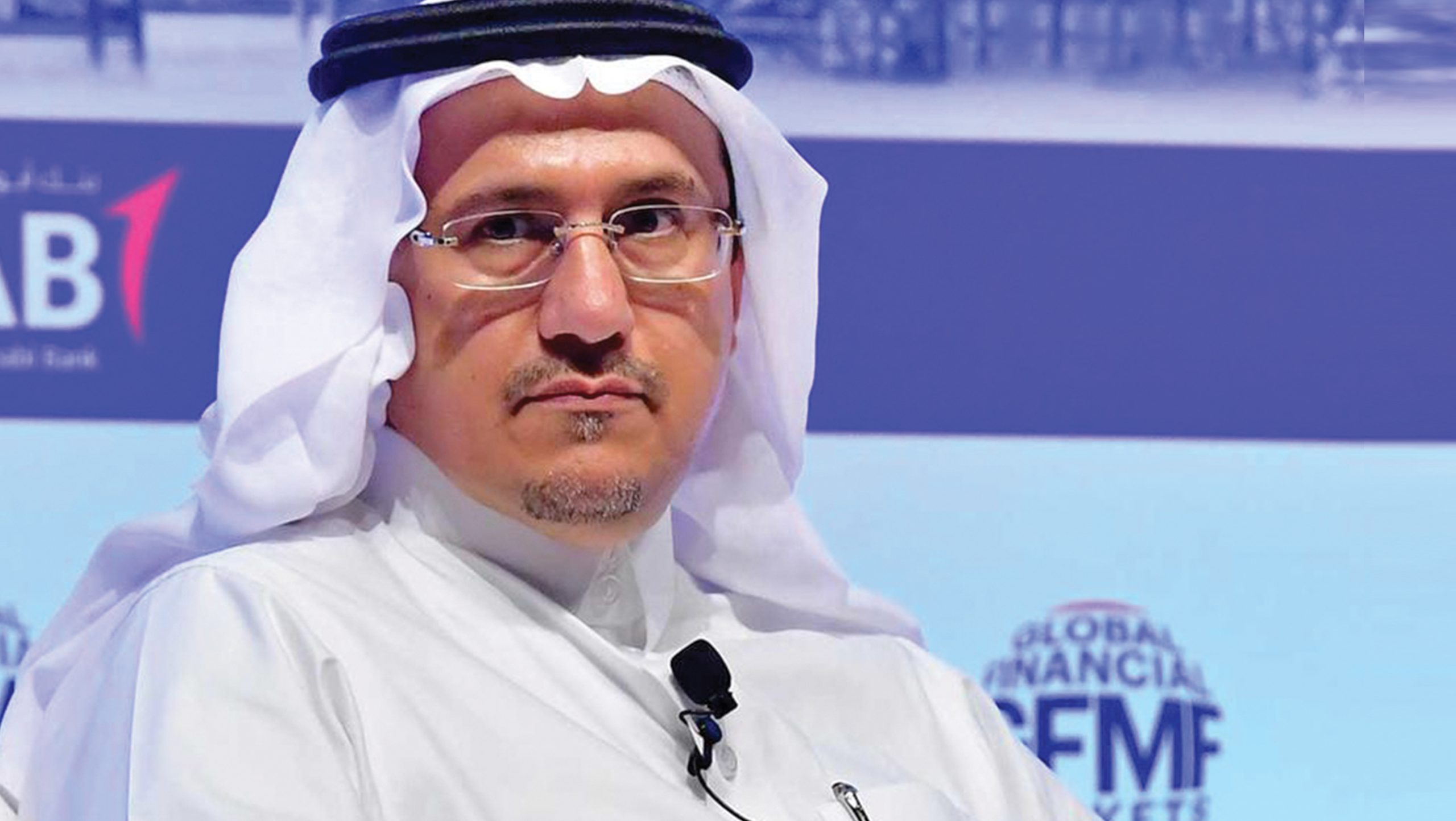 27 Mar

Overseeing ongoing excellence in financial services
Ahmed A. Alkholifey, Governor, Saudi Arabian Monetary Authority, provides an insight into a central bank with rising international status
Last November, Saudi Arabia became the first Arab nation to take over the G20 presidency and the kingdom will host global leaders at the G20 summit on 21-22 November in Riyadh. What are your thoughts on Saudi Arabia hosting the summit, what outcomes do you hope to see following the event and to what extent will the Saudi Arabian Monetary Authority (SAMA) be involved?
We definitely feel proud about having the chairmanship of the G20 this year. Since its inception in 1999, we have had good and cooperative relationships with all the G20 members. As the Saudi central bank we are part of the G20's Finance Track, along with our Ministry of Finance. We will discuss a number of key issues in this forum, some of which are the legacy of past concerns, and then we will look at the global economy and financial reforms. In our capacity as the present chair of the G20, we also wish to highlight or add certain priorities for the rest of the G20 group to assess and consider—some financial regulations, for example, as well as fintech. These are all important and timely issues that cross borders and payment systems. Likewise, we will continue to discuss the status of the global economy, where we stand within the global economy and the initiatives needed in order to achieve sustainable, balanced and more inclusive growth for the whole world. Of course, we will also discuss emerging risks, like coronavirus. These are just some of the things that we discuss in the Finance Track. In addition, one of the most important concerns in the field of finance these days is digital taxation and that is one of the most urgent things for us to discuss this year.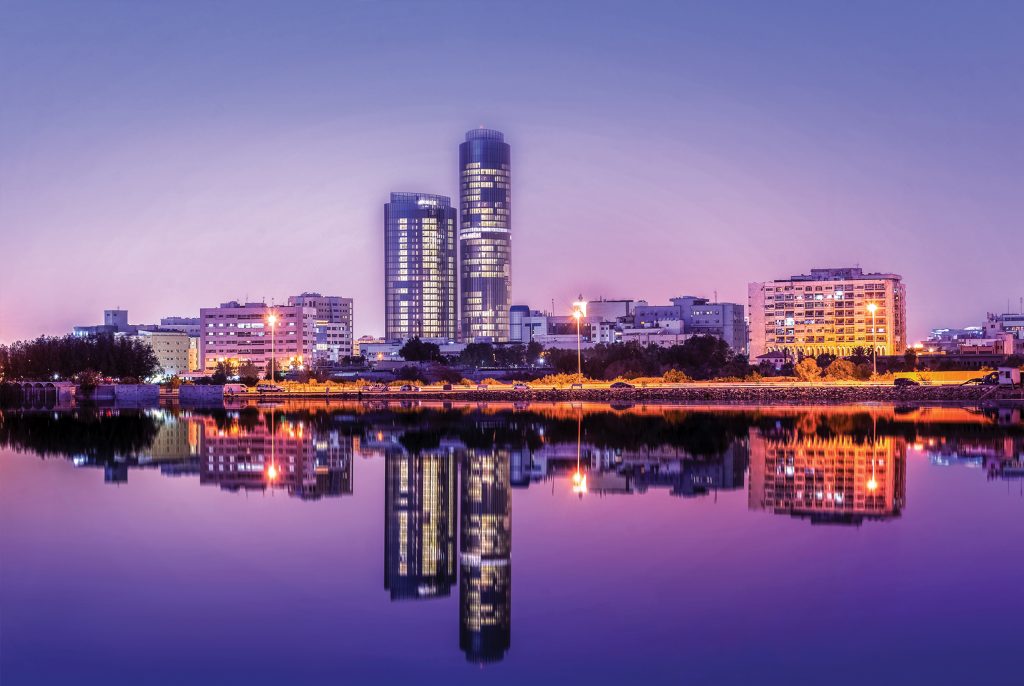 Vision 2030 has brought a breath of fresh air to the Saudi economy, both economically and culturally. What has been the impact of Vision 2030 in your opinion and what role does SAMA have in its implementation?
Culturally, I think its impact is obvious, so there is no need for me to go over that. We continue to work as one in the banking and finance sector under the Financial Sector Development Program. It is a committee headed by the Minister of Finance and its members are the SAMA governor and the Capital Market Authority (CMA) chair. We meet on a monthly basis to discuss the most important issues for developing the financial sector. Under SAMA's mandate are the banking sector, insurance and finance companies. For the last two years, we have been working on enabling more market players and licensing a number of banks. Three Saudi national banks are in the pipeline at the moment. One of these, a digital bank, is already at an advanced stage and could go live soon. We are also enabling more fintech companies: we have licensed two in the last two weeks and have four in the pipeline that we might approve in a week or two.
In 2018, SAMA launched its Fintech Saudi initiative, which aims to develop this sector as a means for establishing its intent of adopting technology in a responsible way. We cooperated with the CMA, which later joined the initiative. The objective is to create more awareness and to promote technology while expanding our reach. We now have stakeholders from academia, business, small- and medium-sized enterprises, and even from students who have good ideas but don't know how to develop them. SAMA and CMA have put up budgets and adopt fintech companies that come through a sandbox. Before we consider giving a license to any technology, our priority is to make sure that it is responsibly used.
We already have 23 projects in our sandbox, with a few other applicants that still need screening. Significant momentum is coming from fintech, and we need to absorb and adopt responsible technology. We also need to be vigilant against cybersecurity attacks and want to be responsible about continuing the fight on safety as well as maintaining financial stability. Therefore, we want to avoid bringing weak links into the system. To date, we have been prudent supervisors and we would like to continue in this manner.
Saudis are tech savvy by nature and embrace all types of technology, so it seems natural for Saudis to invest further in fintech.
You are right. This has a lot to do with our demographic, and a high level of education and exposure. Many of our young people have studied abroad. Adoption of technology is broad based in Saudi Arabia but when it comes to the financial sector, one has to be careful. We adopt technology, we accept technology and we have a really receptive culture toward technological changes. SAMA is known for that. Payment systems are something we started in the middle of the 1980s, for instance. If you compare our payment system to that of our neighboring countries at least, you will see that it is advanced. We have already enabled a number of banks to be able to open accounts online.
SAMA was established in 1952 and is responsible for maintaining the national currency, supervising commercial banks, managing foreign exchange reserves, overseeing monetary policy and promoting financial system stability, among other things. Based on SAMA's mandate and responsibilities, could you give us a brief overview of its evolution?
SAMA has enjoyed independence from the government since 1957. As the central bank of Saudi Arabia, we are in charge of issuing currency and supervising much of the financial sector. We are in charge of the country's reserves of over $500 billion. In addition, we produce transparent information. What we have achieved in the last few years is a result of effective economic reforms and the good vision coming from the Crown Prince in particular. SAMA is not only making progress in terms of establishing transparency but we have also enabled more players into the market and encouraged the adoption of technology. We are now well known for its highly skilled workforce. In fact, you will find SAMA's young men and women doing excellent work in various other government entities and we have a reputation for providing excellent training.
As a central bank, we care a lot about training and run a number of programs, including ones on economics and cybersecurity. We bring in bright young people who have just graduated, we train them and then we hire some of them directly. This year we started two new programs, one is for training future leaders and the other is for new investors. Last year, we received an award for being one of the best in the world in terms of risk management. In 2019 we also joined the international Financial Action Task Force (FATF).
Insurance has quite a low penetration rate in the kingdom. What are some of the steps being taken to promote its importance?
I see insurance as something that is cultural and we really need to enhance its image. In Saudi Arabia, the only two products that are widespread are motor and health insurance, because they are required by law. They represent over 80 percent of policies in the country and other kinds of insurance products are difficult to find. We need to do more both in the supply side and in the demand side in terms of awareness. We are working on it, as SAMA is in charge of boosting financial literacy.
You started your career at SAMA in 1995. What sort of mandate or legacy would you like to leave behind at the end of your term at the authority?
What SAMA has achieved over the years is to the credit of all its former governors. Independence was gained so that we can act responsibly when it comes to achieving all our mandates and responsibilities, whether it is managing the reserves or issuing currency and protecting the currency's value. I would like to continue in this way. As long as we are independent, transparency is a must. You want to be open to society, including the media, and to other stakeholders. You want to be able to use technology but in a responsible way. You want to be able to continue SAMA's good record. One additional point that has been added to the mix recently relates to cybersecurity: you want to be prudent without, however, neglecting the changes that are coming from abroad. This is why we continue to closely coordinate with our international colleagues on the Financial Stability Board, the Basel Committee on Banking Supervision and the G20.