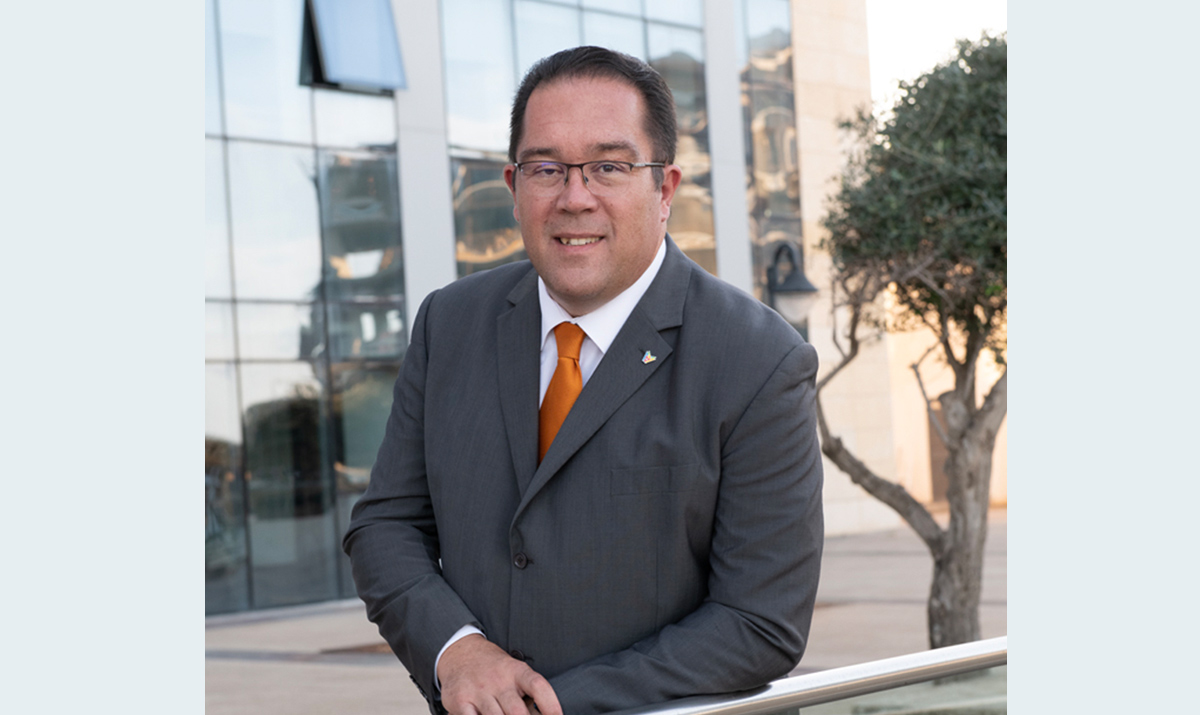 24 Jul

Interview with Carlo Micallef, CEO of Malta Tourism Authority

Malta's travel and tourism sector is significant, bringing in more than $2.2 billion and making up around 15 percent of the country's gross domestic product (GDP) before the pandemic. While the crisis hit the country hard, tourism is returning, with Malta hitting 2.3 million visitors in 2022, about 83 percent of its pre-pandemic total. Could you give us the latest highlights about the tourism industry in 2023? How has the return of travelers impacted Malta's overall GDP and propelled the country's economic recovery?

In the last 40 years tourism has been a key component of the economy generating jobs but, more importantly, bringing in an injection of money into the Maltese economy. Many were taking tourism for granted, not understanding the catalyst and multiplier effect it has on the Maltese Islands' economy, yet when Covid hit, tourism and several other industries stopped or slowed down. All providers of directly related tourism industry activity closed down, ancillary services like laundry, instead of operating at full capacity, was only operating twice a week. Bakers; food stuff importers; guides, taxi services, security and maintenance companies, saw everything slowed down. It made many people realize that without tourism Malta would be a very different place. This gave us further impetus to ensure that when Covid was over, Malta rebounded strongly to reclaim its market share of tourism. In May 2022, I set the target to attract 1.8 million tourists by the end of the year, which was seen as a very bold and ambitious target at that time, as that meant that everything would have to go well, that people would have the appetite to travel, that Malta had to stand up against other cheaper destinations that were slashing their prices. But we continued with our marketing, highly focused and functioning with a reduced budget. We did a lot of activity in-house and via digital channels. We made sure to put Malta on top of mind with our partners in the industry: airlines, tour operators, travel agents, journalists, and media. We kept feeding them information about what was happening in Malta and the new attractions in Malta. With Malta on top of mind with B-to-B and B-to-C audiences, we were in a very strong starting position. So, when in May 2022 the Maltese government removed most of the Covid travel regulations, we restarted advertising Malta with a call to action; bookings came flooding.

Malta was an attractive destination, and we chose to stand up for the holiday promise that we offer great value for a wonderful holiday experience for all the family without entering into any form of price war. Our objective was to give our visitors the best value for their money and also for their precious holiday time. Malta did well and airlines added capacity on the Malta routes as bookings kept flowing in even though they were battling shortage of staff, shortage of aircraft, and problems in the airports. We noticed that we were going to reach that target and surpass it by September.

In the last quarter of 2022, I announced that we would reach 2-2.1 million tourists. We had had a lot of 'revenge' tourism—people making up for their missed holidays and travels—but many feared that tourism would slow down in the winter months, that Covid would return, and, on top of that, we had the war in Ukraine, which led to increased inflation and a high cost of living for people in our source markets in Europe. Thankfully this fear proved unfounded for Malta and by the end of 2022, we reached 2.3 million tourists, which is a great achievement considering the shaky start to the year. Malta and Gozo enjoyed a very strong recovery in 2022, outperforming many of our competitors in the Mediterranean. This set the pace for 2023.

Starting 2023, we have just had the best first quarter of any year since we started keeping track of the data and statistics. National Statistics Office data for Quarter 1, 2023 confirms that it was even better than 2019, which was the record year. The data says that Malta has seen a 4 percent increase in tourist arrivals to total just over 443,000 in the three weakest months of the year, a 14.6 percent increase in income from tourism, and a 3.8 percent increase in bed nights when compared to Q1 In 2019. April has also been a very good month with a 9.6 percent increase in tourist arrivals over April 2019 and corresponding increases in bed nights and tourist spend in the Maltese Islands. Advanced bookings feedback from hoteliers, other accommodation providers and airlines point toward a very good summer. VisitMalta's marketing strategy is geographically focused but segment driven, allowing us to target specific demographics in different source markets at different times of the year, trying to capitalize on Malta's best product offer and the characteristics of the foreign markets. The niches and segments that are generating and motivating travel to Malta in the winter months include sports and active tourism, tournaments and training camps, FIT attracted by festivals and events, gastronomy and culinary travel, relaxing short breaks, art, history, culture and LGBTQ+ travel. All these different niches come together to generate demand for Malta, giving these visitors a reason to choose Malta over other competing destinations. Excellent flight connectivity is of course key for the Maltese islands at the heart of the Mediterranean, in the southernmost tip of Europe. Nearly all of our visitors arrive by air on any of more than 100 routes that connect the Maltese islands with the rest of the world.

Malta Tourism Authority (MTA) has worked diligently to bolster the industry since 1999. Can you give our readers an overview of MTA's most successful promotional campaigns, strategies, and the key events that the authority currently running?

Our strategy goes by the guiding objective to position Malta as a destination of choice that gives less importance to price but more to experience and value. One of the blessings of Malta is that we can offer diversity in a small area. Our marketing is geographically based, with specific plans for each source country, like the UK, Germany, France or Italy, to name the four top markets. But then this plan, in each market, focuses on segments and niches where we see best potential in that market. The correct information is key in these plans. We target segments in these different markets by looking at the results that our research and studies generate and after analyzing strategic information that we bring in from different sources. We target the segments, the motivations to travel, that best match the product that we can offer at different times of the year. There are different plans for different countries. For example, there are areas where we are really focusing on short and city breaks, targeting the double income no kids bracket. The couples could be younger or even a bit older, who travel frequently to enjoy museums, art, culinary experiences, or active holidays. There are so many different motivations that trigger the choice of the destination in a traveler. The strategy is to really identify and understand these motivations in the different markets and demographics and then target these with a 'sniper' approach.

MTA is entrusted with a significant budget, but when compared to the resources of our competition, our budget is actually very limited. This induces us to be very careful in the way we spend it. Our unique selling points are the diversity and the adaptiveness of the destination to the different interests of the visiting group. We always underpin our promise with our brand values of heritage, diversity and hospitality. The heritage of the Maltese Islands recounts the history of the civilizations that controlled the Mediterranean in different eras, spanning from Neolithic times of more than 7,000 years ago, then the different empires that ruled Malta, including the Phoenicians, Carthaginians, Romans, Byzantines, Arabs, Normans, Sicilians, Spanish, Knights of Malta, the French and finally the British. All have left their mark in our language, cuisine, architecture, laws and traditions.  Our heritage is not of one type or one era but varied and multi layered. Hence hospitality comes naturally to the Maltese people, and we welcome people to visit our country. If you go to a certain place a couple of times, like a bar or a restaurant, I'm sure that the locals will start a conversation and soon you will make friends. Holidaying in Malta is not like visiting a resort, but you are visiting our home. You live the authentic experience of being in Malta and experience the daily life of the locals.

Going forward, we know that we cannot stand still. We're refreshing our marketing campaign and our also the call to action to be more personal, more emotional. The call to action shall now invite travelers to "Explore More." People are looking for experiential travel, and in that regard, Malta has been described as a zip file. Unremarkable at a glance but, like a zip file, once you open it, there is so much more: layers and layers of history, attractions, activities and experiences to enjoy alone or with significant others! That is the beauty of this archipelago, with the vibrancy and energy to match any cosmopolitan European city but also blessed with the benefits of the beautiful islands in the Mediterranean.

You mentioned diversification efforts of the industry, trying to be creative and stretch into other avenues, such as gastronomy, religious tourism and adventure tourism. How is MTA supporting this diversification and sophistication strategy? What more needs to be done to take the industry to the next level in your opinion?

Early in 2022, we concentrated on the European markets, the lower hanging fruit that we could reach with direct flight connections, as people were still cautious to travel long haul and tended to avoid connecting flights as airports struggled to regain efficiency and reliability in their operations. As travelers regained confidence and transatlantic flight capacity increased, VisitMalta's marketing efforts soon expanded into North America, parts of Asia and the Middle East, capitalizing on the flight connections that different carriers offer. Turkish Airlines flies twice daily to Malta from Istanbul, Emirates offers daily flights from Dubai via Larnaca, Lufthansa offers two and even three flights daily from Frankfurt and Munich, AirMalta code shares with several legacy airlines connecting in the main airport hubs of Europe, while ITA and Air France also fly to Malta daily. In 2022 we saw strong growth from markets like France, Poland, Italy, and many of the Eastern European countries. The trend continues in 2023 with several other markets showing a positive performance. This growth is directly corelated to the number of seats available on flights to Malta, as well as on the number and frequency of routes that fly to our Islands. From the UK, we couldn't get more seats, so the tourist numbers have not recovered at the same pace of the leading countries. It is also due to the fact that it is a longer flight from the UK to Malta, with around 3.5 hours, and many airlines are preferring to allocate more flight frequencies within the 2-hour flight range. Nonetheless we are working on the flight connections that have not yet reached or surpassed pre-pandemic levels to continue with our strategy of source market diversification and a spread of tourism all year round.

We are also seeing very positive developments in 2023. For example, this is the first time that Air France included Malta in its main OOH campaign. In the past, Air France tended to concentrate on its best-selling destinations from the former colonies like Algeria and Tunisia, but Malta has been performing so well for Air France that it is now considered as one of the key upcoming destinations for the airline. Another positive development with Air France is that the airline has in 2023 increased its flight capacity to the Maltese Islands.

We are very happy with these achievements and see it as a vote of confidence for Malta.

We are also nurturing different niches to motivate travel to Malta. Some niches we are expanding like active tourism, including cycling, diving, sailing, and then also pilgrimage and faith tourism (and not only the Roman Catholic faith). There is a demand, for example, to come to Malta and spend time in some of the idyllic and mystic places around the islands, like the Mnajdra and the Ggantija neolithic temples, on the rocks of Dingli Cliffs with mesmerizing sea views, meditating and re-discovering ones well-being through yoga, wellness exercises, or pilates in the beauty of nature. Malta has also been at the top of the Rainbow Europe Map and Index for eight years in a row, championing equality, inclusion and legal rights for the LGBTI people. The Maltese islands will be hosting EuroPride celebrations between the 7th and 17th September this year. Another initiative that MTA and the Ministry for Tourism are working on is one with the Ministry of Agriculture and Food Production aiming to preserve, grow and promote the traditional authentic gastronomic experience of the Maltese islands while incentivizing organic and climate friendly food production, fresh farm-to-fork produce with seasonal menus offered in restaurants, and a zero-waste policy.  Michelin, has recognized 35 restaurants in Malta and Gozo, six of which have been awarded the Michelin Star rating, a benchmark to the quality of the dining experience that one can enjoy in the Maltese restaurants.

How are you working to promote tourism all year round in Malta?

 

One of our targets in the tourism strategy, a vision that we were already working on before Covid struck, is to spread the arrival of tourism all year round, and all around the Maltese islands, for the whole country to experience the positive contribution of tourism to our economy. Malta is one of the few destinations in the Mediterranean that never closes down, with practically all accommodation, dining, historical and nightlife attractions open year-round. While in the past we were known to have high peaks in the summer and very low numbers in the winter months, in line with the natural curve of holiday travel to the Mediterranean, we have in the last few years been taking corrective action to flatten the curve, taking initiatives to grow tourism in the winter months. The first three months of 2020, before we had to close our airport, were excellent. We had achieved growth of 15 percent in tourism arrivals through the different off peak travel segments as well as a significant increase in per capita spend by the visiting tourists as we managed to attract a higher spending cohort attracted by the islands' offer in heritage, art, festivals and gastronomy.

VisitMalta is also recalibrating its geographic spread of marketing activity and flight connectivity as we target markets with different travel patterns to the traditional core European one. We are investing more resources into Asia Pacific, in markets like Japan, South Korea, Singapore, Australia and China, and in South America and North America. We are trying to appeal to audiences that travel at different times of the year from mainstream European travel. We are achieving a mix of different nationalities: the biggest market is still the UK, but that is now just over 20 percent of our tourism mix. Fifteen to twenty years ago, the UK represented 60 percent of our tourism arrivals, so we have really spread out and grown, reaching out to many more markets and not relying on any one source. We're doing this while spreading tourism all year round and throughout the destination, so it is not just Valletta, Saint Julians, Sliema, Saint Paul's Bay or Gozo. The private sector has seen the opportunity and has invested to restore old villas, palazzos and historic buildings which were derelict for many years because it was too expensive to maintain. These have been transformed into really beautiful, small boutique properties that each offer a unique experience through the ambience, facilities and service they offer. All these initiatives are a wonderful contribution to the overall VisitMalta brand while also ensuring that working in the sector is more than a job to earn a living; it is an opportunity of a career in an exciting industry

Malta aims to be carbon neutral by 2050. What strategies is the industry and MTA following to adopt green measures, a more circular economy and cut down carbon footprint?

 

In this regard we have been pro-active for several years now, launching incentives and schemes to help hotels, accommodation providers, catering establishments and tourism industry service providers to adapt their business model and operations to embrace more climate friendly activity, such as energy generation with PVs, re-use of gray water, recycling, waste management, using building materials that are non-toxic, ethical and sustainable, and for new developments, the condition of better design and insulation for improved indoor air quality and energy efficiency. At the Institute of Tourism Studies there are course modules to educate the upcoming chefs on zero food waste kitchen operations. At a national level there are various programs and new regulations for households and industry that incentivize renewable energy initiatives, waste separation and management, more climate friendly developments, free public transport, and incentives to switch from petrol and diesel to electric vehicles. Close to 80 percent of national energy generation is from natural gas and renewable energy and sewage treatment to produce water for irrigation and fertilizer for agriculture. Under government direction, the MTA shall also have to replace the current car fleet of petrol and diesel engines with electric vehicles. MTA also manages several of the beaches around the Maltese islands. On these beaches plastic is banned. It is a license condition for economic operators on these beaches to use climate friendly materials for the cups, cutlery and packages used in their activity. We are also thinking of smoke free beaches that we plan to introduce for summer 2024. As one can see there is clearly a big commitment from all players toward the ultimate aim of Malta's ESG targets having a cleaner, climate friendly destination and achieving carbon neutrality by 2050.

What is your assessment of the digitization pace of Malta's tourism and hospitality sector, and what is MTA doing to help local businesses take advantage of new technologies and match the level of expectations of the modern visitor?

I think that while this is an ongoing process we are presently in a pretty good place. When I travel, I try to compare what we offer with what I see abroad. I think the level of digitalization that we have in our tourism industry is at par, and in some cases ahead, of what I saw out there in the main cities of Europe. At this time, we are in consultation with the Chamber of Commerce, with the Malta Hotels and Restaurants Association, the Association of Catering Establishments to come up with more digitization initiatives for the industry for which we can apply for EU funding to achieve. We are in a consultation process; a lot has been done already. For example, in many places paper has gone out of use and many processes are done electronically, and AI is coming in to support planning and decision-making processes. We must never forget however that tourism is a peoples' industry and I think we need to tread carefully. This is my opinion: we cannot go too fast and risk losing the human element of this beautiful industry; the human element so crucial to the overall experience.

The Malta Tourism Authority undertakes regular training programs aimed at instilling leadership and innovation in the industry. In March of last year MTA unveiled its wellness training hub for agents. What current training programs is MTA offering, and what other kinds of support does it lend toward the education of the sector's future leaders?

Until I was asked to take on the responsibility of the position of MTA (VisitMalta) CEO, I was the chair of the Institute of Tourism Studies (ITS) for several years, and I worked a lot to bring the Malta Tourism Authority and the Institute of Tourism Studies on the same wavelength, as we had found out that the rapid evolution of the tourism industry had left academia behind. Immediately we embarked on a program of discussions and consultation with leaders in the industry to bring ITS courses and training up to speed with the present and future needs of Malta's tourism industry. The process also saw the launch of a training school to upskill the personnel already working in the industry. Things change, our clients demand more, and we need to be prepared, aiming to over deliver on expectations. The strategies of the ITS and the MTA are aligned. We brought them together with our vision for the future. New courses and training modules are being launched. One such course is for cruise travel: foreign students will be coming to Malta to take this course with the guarantee of having a job in one of the major global cruise lines that ITS has partnered with. We are working hand in hand, and we have invested a lot of money during the downtime of Covid to keep the industry occupied and conduct training. Our workforce now is better prepared than it ever was before Covid, and many of those who left the industry during the pandemic are now coming back, as this is a most beautiful, vibrant, challenging and rewarding industry.

You've been working for MTA since 1997 in different positions and were an essential part of Malta's 10 years of record tourism and are now leading its comeback. How would you summarize your overarching vision or your priorities for the long term as CEO of Malta Tourism Agency?

In the short term I wish to achieve a full recovery for Malta's tourism industry while pushing to have a more profitable industry, injecting more and more income into Malta's economy to finance new investments to keep delivering a higher quality of overall product for the visiting tourists and residents to enjoy. In the long term, I wish to secure the tourism industry as one of the key components of the Maltese economy by developing a sustainable year-round level of tourism activity based on Malta being able to be promoted and sold as a unique destination experience for its natural attractions, architecture, history, traditions, culture, hospitality, delicacies, and culinary heritage. I wish that, together, we establish the kind of tourism industry that safeguards and preserves all that makes us beautifully different from others, instead of tourism activity that takes away our soul and character. I wish that tourism continues to be a prime contributor to the Maltese islands' socio-economic well-being and acts as a catalyst to a long term sustainable economic model. I wish to ensure that we continue to strengthen the VisitMalta brand to sell on its own merits, to sell on the promise and delivery of a great holiday experience and that Malta and Gozo shall never need to go back to the times when we had to compete exclusively on price against destinations that for different reasons enjoy a much lower cost base of operations than we do.

What is your final message to the readers of Newsweek?

If you have never been to Malta, Malta is not the typical Mediterranean Island you expect it to be. First time visitors tell us that they were truly surprised as they found that the destination offers so much more in its diversity. Some have also gone to describe Malta as a zip file, unremarkable until you open it but once they landed in our Islands and started exploring and discovering the different layers of our Malta experience, they understood that Malta is a most versatile destination that can cater to different activities, different interests and different tourism segments, be it leisure, sports, learning, luxury, and also meetings and incentive travel. My personal description of Malta is that it is a vibrant, multicultural, forward looking European city destination, but one that is also blessed with the climate, seas and lifestyle of a beautiful Mediterranean island.