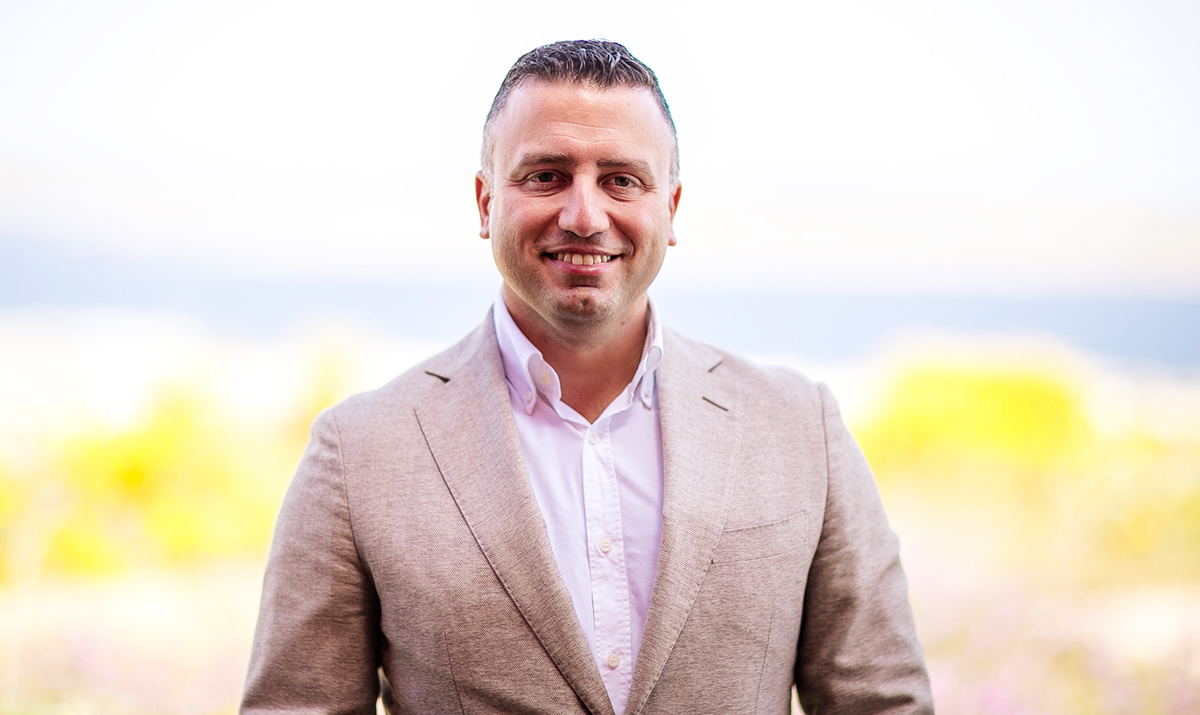 24 Jul

Interview with Clayton Bartolo, Minister of Tourism of Malta

Malta has one of the oldest tourism industries in the world and was one of the first Mediterranean destinations to attract mass tourism. Today the industry is a vital pillar of the nation's economy, with a gross domestic product (GDP) contribution of around 15 percent. Could you give us an overview of the sector's performance and the main highlights of the past year. What do you see as the current trends dominating the industry, and going forward what's your outlook for 2023?

Tourism, traditionally and historically, was the sector which helped Malta transition from a military economy toward a modern, diversified economy. When the pandemic hit everything practically stopped, which evidenced the huge importance of tourism. Some people could take it for granted before, but when it's not there, you appreciate it even more. I was appointed as Minister of Tourism in November 2020, at the height of the pandemic, and immediately started working on a recovery program. We had a $24 million recovery plan aimed first at reestablishing connectivity. Connectivity is indeed key for Malta, that's why we started working with several airlines, some of which were returning, some were coming to Malta for the first time. We managed to reestablish connectivity. We also worked to ensure the local sector had the necessary resources, including human resources. The government issued a very important scheme: a subsidy which enabled us to save about 100,000 jobs in Malta. Most of them were in the tourism industry because the tourism industry was the hardest hit.

In 2022, we had about 2.3 million tourists coming to Malta; keeping in mind that the record year was 2019 with 2.7 million, so in 2022, we had around 82-83 percent of these numbers. When one compares that to the European recovery, one can see that Malta was way ahead of its counterparts, and this notwithstanding the fact that there was even an international issue regarding fuel prices which directly and indirectly affected flights. Other countries have highways, bridges and tunnels to connect to their neighbors. We don't have any of that, so for us, flights and connectivity are key.

We have seen some very good months for Malta so far in 2023. The forward bookings are at the highest they have been. We have reestablished connectivity to 90 percent of what we had pre-pandemic but with a higher seat load factor per airplane than what we had before. Before the pandemic, we had a seat load factor of around 70-75 percent; now it is over 85 percent. In some cases, it is up to 95 percent, which is practically a full airplane. With the same number of flights, we are bringing in more tourists to Malta and that has helped to ensure the first three months of this year have been the best first quarter.

I am also a firm believer in tourism niches. This is something we started working on as part of the recovery plan. It is also part of our 10-year strategy, which was launched during Covid. One of them is sports tourism. In the first three months of this year, sports tourism generated around 16,700 bed nights in Malta, and it is only in its infancy in Malta. We are also working on several other niches, such as faith tourism, for example. Malta has 365 churches, one church for every day of the year. When one counts all the other places of worship that we have, it would go up to over 500. Faith tourism in Malta can play an important part together with the feasts which we have in the summer. On the weekends, we have a lot of different feasts with marching bands and fireworks. It all makes for an exciting niche that we are working on. We have diving as well. Diving amounts to around 5 percent of the whole tourism segment. We're working to ensure better diving infrastructure, and we are also working on the educational aspect to ensure dive safety management together with the Institute of Tourism Studies. But we have also invested in a new diving attraction which is the scaffolding of a large ship which was done just a few meters off the south of Gozo.

We are investing in several ways, and our aim is to keep on investing and to continue attracting more tourists but at a higher quantity. Quality and quantity go hand in hand. You cannot have one without the other. For us, it's important that we have the quantity of tourists to sustain the investment. But at the same time, we want them to be higher quality tourists as well. They need to go out, enjoy a meal with their family and friends, visit our attractions, go out in our clubs and spend a nice evening there, go and dine in one of our 35 Michelin Guide restaurants, etc. All of this means that we are managing to sustain the investment done in the tourism industry over the past few years and the investment that is still to come.

You introduced this 10-Year Strategy. Can you tell me what some of the main investment initiatives under this strategy are that will continue the growth trend in the tourism industry?

Our 10-Year Strategy was based on three pillars: recover, rethink, and revitalize. The recovery period is now over. We have recovered, having seen the full results of the first two months of this year. We have seen an increase in the number of tourists in Malta over the amount in 2019, an increase in the number of nights spent, and in the spend per capita. That was just in the first two months of this year, so I am confident we will soon surpass the levels of 2019. We are now past recovery and in the rethinking phase, rethinking our tourism product and what we need to do to ensure there is quality across the board for our tourists. I always say that quality is not luxury. Whether one is out enjoying a nice evening with family — whether it's at the beach or in a club or having a pizza with his family, or whether one is in a Michelin Guide restaurant — there still needs to be quality. That is an important element which we are working on. We need to continue investing in the tourist experience in a holistic manner. It's not about just going cheap, because if we tried to go cheap, somebody else would do it cheaper than us. But it is about offering a good, nice experience to the family who have decided to come to Malta for a holiday, or to the young couple who came here for their honeymoon, or for somebody else who came here for business. They are all tourists in this case, and they all deserve to have the best holiday and the best experience when they are here in Malta.

Apart from that, we are also working on derived interest for our host population. Following the pandemic, some people may have gotten used to life without tourists because, for those people that live in tourist areas, it is not easy to find the advantages. We need to make sure that our population is in tune with the government's strategy and that the government is giving the residents aid to ensure that they are getting the benefits from tourism. As a government, we are always in discussion with the community to understand where they are coming from, and we invest in our communities. All in all, we understand that whatever we do for tourism, we are also doing it for the local population. When you generate wealth, everyone gets a piece of the cake, so that is why we are working on increasing awareness regarding tourism and the direct effects of tourism.

This will lead us finally to the revitalization of the tourism industry. We want to see people once again choose tourism as a career. We want to see a sustainable tourism industry; one where the environment and tourism go together. The environment and tourism cannot be competitors, but they need to be sustainable partners. This is why we are taking on a number of challenges and turning them into opportunities in this aspect as well. For example, our hotels are encouraged to make more use of renewable and sustainable sources of energy, as well as make more use of gray water. There are also ways of ensuring that the food which is prepared is done in a sustainable manner. We have the Farm-to-Fork project, encouraging local restaurants to purchase from local farmers and fishermen, straight from the sea to the kitchen. We are also assisting local farmers and local fishermen to ensure that they have enough savings to continue going on with their career as well, because fishing and agriculture are a career for everyone who chooses them. I believe we can have widespread benefits of tourism which will lead to more people joining the industry.

We're also giving due importance to Gozo. Gozo is very important. It's a beautiful island and our long-term aim is to have tourists choosing Gozo as their primary destination rather than it being a secondary destination for those coming to Malta. Now, people come to Malta go for a few days in Gozo, and then come back. We want people choose Gozo first. Gozo possesses several interesting characteristics. Cycling tourism in Gozo is on the increase, as is trekking. Gozo is becoming a unique selling point in those areas. It is something which makes it authentic and totally different from other countries. All in all, we do believe that this will ensure that we have both repeat and new visitors coming to both Malta and Gozo.

Malta is quite diversified in terms of tourist offerings. You mentioned the restaurants, cycling, hiking, diving and so on. On the other hand, global tourists are increasingly demanding, something even more true for American visitors. With this in mind, how are you working to continue to diversify the range of offerings and experiences for tourists?

First, a visit to Malta is as unique as it can get, and so there we are working on a number of elements, not least, the gastronomic issue. Gastronomy in Malta is very important: the Mediterranean cuisine, fresh fish, fresh meat. Whether one is vegetarian or vegan, there is lot of fresh produce here to eat. If it is grown fresh here, you can rest assured it is of the highest quality. We are putting together all the elements for a unique visit here in Malta. We started working with Michelin Guide four years ago. This year we have 35 restaurants featured in the Michelin Guide, six of which have a Michelin Star. In addition to these, we also have many traditional restaurants which also offer quality but in a different way, cooking in a traditional manner, or in a new and modern fashion. We are ensuring that our identity, our traditions, and our culture remain intact and at the top of our agenda.

In terms of culture, we have a jam-packed events calendar, including the International Fireworks Festiva, and all kinds of feasts and musical events in the summer. The BBC Orchestra comes to Malta every year. We have a number of artists who will be headlining various concerts, including Robbie Williams. There again, we are working on the diversification of our tourism product. Whereas in the past, Malta used to be as sun and beach destination, nowadays there is much more to do.

In its "Malta Day" marketing campaign, Malta featured as the official destination partner of Manchester United and gained unparalleled visibility at the match at Old Trafford. How is the ministry promoting Malta as the ultimate tourism destination in 2023, and what are the main brand values you wish to see attached to Malta's tourism offering in the future?

The Manchester United partnership has proven to be a very successful one. "Malta Day" was a big success in Old Trafford. We also advertised together with Manchester United both on the app and on the ground. Our aim behind the partnership with Manchester United was not simply to be present in the UK, but to be present wherever Manchester United is present. Because Malta is such a small country, sometimes it is difficult to penetrate certain markets. That is why we have decided to partner with a large global brand such as Manchester United: to ensure that we also manage to become attractive in all these markets like Asia and the United States.

We also have a partnership with Eolo-Kometa, which is a professional cycling team taking part in this year's Giro d'Italia. We are once again putting sports tourism at the top of our agenda but making use of that in marketing terms; so these are different and innovative ways of how to market our island rather than just relying on traditional techniques or even on digital techniques. In December 2022, we had the Manchester United women's training team here for a training camp in Malta. That was followed by practically all the Manchester United fans around the world. Seeing these women swim here in January was the best advertising we could get for our weather.

Beyond the EU, Malta has cultivated close ties with North Africa and  the Commonwealth. How is the government working to strengthen and widen Malta's bilateral and multilateral relations, particularly with the U.S.?

The U.S. is a very important partner and destination to and from Malta, and we are working to ensure better connectivity between Malta and the U.S. We have an Malta Tourism Authority office in the U.S., so that goes to show the importance which the U.S. has to us as a country. We are also looking to capitalize on the importance of such a market by attracting a higher share of Americans to Malta. We are working in several ways. For example, Manchester United will be in New York later this year, and obviously "Visit Malta" will be present in one way or another. All in all, that means that through our partners we can also be present in these places. Later this year we will also have the Euro Pride which will take place from the 7th to the 17th of September; we are expecting around 14,000 people to come here to Malta, including many U.S. citizens, who will also be joining along with Europeans. It will be a great celebration. Malta is one of the safest countries to visit, both for the LGBTQ community and everybody else. We are open for everyone; we all live in a loving community, and this will be a celebration of love and life between all the people who will be coming to Malta for 10 days of events. The events will be spread throughout Malta and Gozo. It will be beautiful. I am sure it will be one of the best Euro Pride festivities which one can attend. There will be people from all over the world, and I suggest that they get their tickets because tickets are running out fast. That goes to show the importance of having an open society and a safe society that can attract everyone.

You mentioned earlier how you are prioritizing both quality and quantity in tourism. American visitors are known to be high spenders. What is your strategy specifically to increase the level of spending of visitors here to make the most of whoever visits? 

I think there are several ways how one can get more people to spend more money in a country. But the most important thing is to give them value for their money. You cannot simply raise the prices and expect people to pay more. It doesn't work like that. We must invest in quality across the board. We believe that our biggest asset is our people, our human resources. This is the industry of the people. So, we are investing in education to ensure that the service that we give is one of the highest quality. If we invest in education, if we invest in our young students, in our current employees, then we will have a quality service which will be worth paying for. So, this is where the Institute of Tourism Studies (ITS) comes in.

The ITS is now a fully fledged education institute to ensure that people can study in all areas of tourism, whether it is in guidance, food preparation, bartending, waiting or even management. We have invested in a new state of the art campus in Smart City, offering tourism studies in all areas. We are offering two Master's Levels programs, and we have several international partners to ensure that we are giving the best quality. Education is the biggest legacy that we can leave to our children. The investment in education is something we are doing and something we will continue to do. But at the same time, we need to plan to ensure that today's challenges are turned into opportunities and have a higher service being offered. That is the way you get higher spending tourists here to Malta. It's not simply about raising prices.

One of our advantages is that we are a very small island. In the morning, you can go for a bike ride, in the afternoon you can go for a dive, then you can go visit a museum and have another dinner somewhere else, all while staying within a reasonable distance from your hotel. All this can be done in a full day. There's a lot to do in Malta, and you can get more done in a shorter period.

How would you summarize your long-term plans to transform the broader tourism industry?

First, sustainability needs to be the focus in terms of the profitability of the industry. Going simply for the numbers, we are headed toward sustainable growth, which can be encouraged year in and year out to ensure that we have better profitability both for the investors as well as for the employees who are the ambassadors of our tourism industry. All in all, we need to ensure profitability for everyone. Sustainability remains important. The infrastructure is also important. Currently there are several infrastructure projects which are going on around the island to ensure that we have a country that is equipped for the 21st century and which can welcome tourists with open arms and give them a beautiful holiday. The success of tourism does not rely solely on the tourism ministry; it is a collective effort by everyone involved. Tourism is one of our major economic pillars. It has always been and will always be important for the economy. That is why everyone needs to invest: to ensure that we give the best possible service. Our motto is, "Service with a Smile." That's what makes a difference when one comes to Malta.

What's your final message to the readers of Newsweek?

We are a small, beautiful island but with a lot to explore. Malta and Gozo have over 7,000 years of history and abound in natural beauty. One can always come here and immerse themselves in a beautiful experience that promises to be a holistic experience. Whether it is a young couple, an older couple, a family trip, or a business trip, Malta is the place to be.