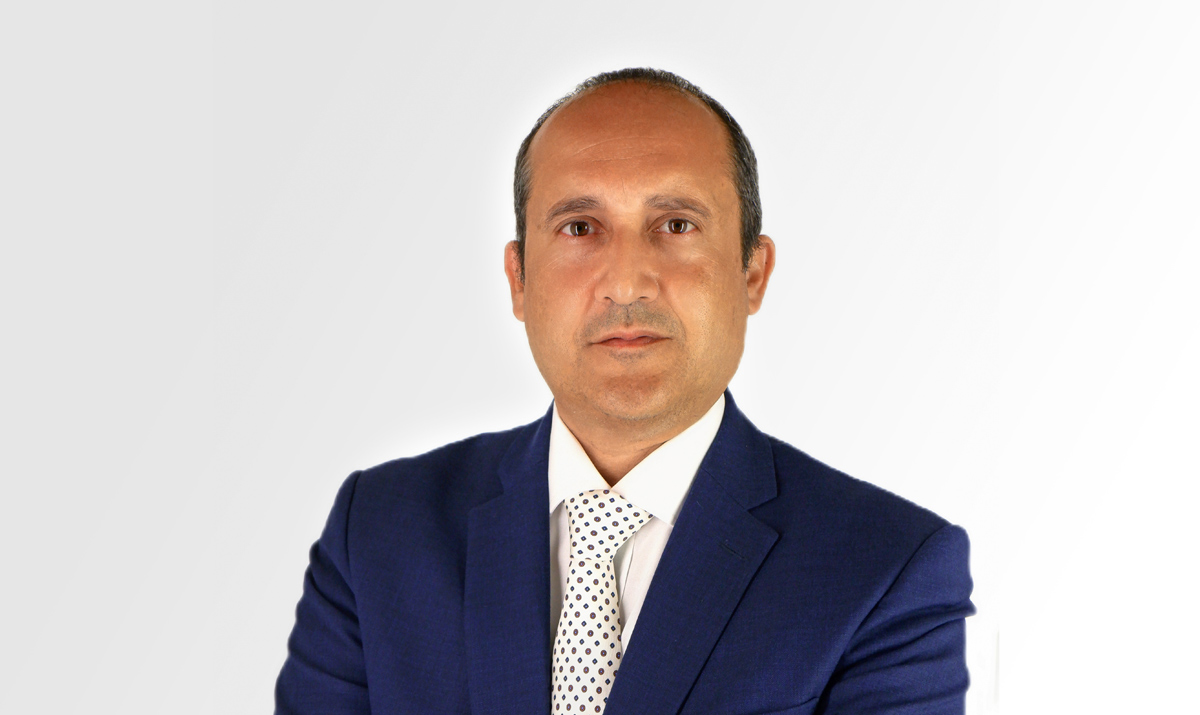 24 Jul

Interview with Stephen Xuereb, CEO of Valletta Cruise Port, Malta

Malta's travel and tourism sector brings over $2.2 billion and made up around 15 percent of the country's gross domestic product (GDP) pre-pandemic. Today tourism is rebounding quite nicely, with Malta hitting 2.3 million visitors in 2022, about 83 percent of its pre-pandemic total. How significant is cruise tourism to the country's overall economy, and what economic impact has the return of cruises had on Malta?

The cruise industry contributes with around $96 million to the tourism industry, which is a small fraction. More significant is that fact that most of these cruise passengers arriving will be visiting Malta for the first time. I believe that cruising is the perfect opportunity to showcase the island and give visitors a taste of what the island has to offer in an eight- or ten-hour time window. Malta is small and that is to our advantage: all the major attractions around the island are reachable within 30 minutes. Within a 30-minute radius, you can reach any attraction on the island, whether it's Mdina, the Crafts Village, or if you want to go north to visit one of the beaches in Mellieha or Golden Bay; even Gozo is only one hour away. And we are at the foot of the capital city of Valletta, which is within walking distance.

A good experience to the passengers visiting the island is a prelude of a longer holiday in the future. The knock-on effects from that, where they go back home and tell their friends about what a wonderful time they had in Malta, are immeasurable. So, the value the cruise industry brings to Malta exceeds the $90 million revenues in fact. According to our statistics, 90 percent of our guests indicate that they would be willing to visit the island on a longer stay. I think Malta offers that wow factor in terms of exceeding expectations, and that plays an important part in customer satisfaction. Guest experience is key, guest satisfaction is essential; that is the way to ensure that there are repeat visits.

Essentially, we are a transportation product as well, and so we need to ensure that there are enough means to carry the passengers around the island whether it is through taxis, hop on/hop off buses, or other ways. A percentage of tourists will visit Malta on foot as well. Malta offers a huge diversity: we are blessed with 7,000 years of history and we have something for everyone, whether you are interested in a cultural experience, in religious aspects, in the Knights of Malta, in Romans, in the French, or in a culinary experience. We have our own wineries and there is a lot to do. This is surprising to many. The entrance to the Grand Harbour is unique: it's a naturally deep harbor surrounded by these magnificent fortifications, which gives it an aura of grandeur when you are going in on this huge vessel. The views are equally impressive. It's a nice sight.

As we move beyond the pandemic era, what are your projections for the second half of the year?

2019 was our record year in terms of passenger movements. We had over 900,000 passenger movements. Last year, we saw about 530,000, and this year we should close at just over 800,000 passenger movements. Next year I think will be our best year. If things go as smoothly as they are now, we should be hitting 1,000,000 passenger movements.

Valletta Cruise Port operates in an area of 48,000 square meters and includes the Valletta Waterfront promenade and its 19 historical 270-year-old warehouses. The port just recently welcomed the maiden voyage of the giant MSC World Europa. Can you give our readers an overview of the port's current key assets and capabilities? What makes the port unique compared to other cruise ports in the Mediterranean?

Valletta Cruise Port is a natural deep harbor port which is well sheltered. We have the key infrastructure necessary for berthing large ships. There are port functions for that. You need to be capable of having the right infrastructure to be able to accommodate large ships, especially the latest generation of ships — vessels over 233 meters, 45 meters wide, 200,000 tons — massive. We have that, and we are getting ourselves ready for the future as well. Our Pinto 4-5 quay can accommodate 250-meter vessels and is now being widened to extend outwards toward the sea and gain an additional 50 meters in width. That will provide us with the necessary length to accommodate an additional large vessel. This project will be ready in the first quarter of next year.

If we have more than two ships at the same time, then we need to use auxiliary berths in conjunction and agreement with Transport Malta, the providers. In the north we use Boiler Wharf which is at the three cities opposite, and when needed, we also use the Laboratory Wharf, which is opposite to our facilities. We then always shuttle passengers to the Valletta side because primarily the cruise industry in Malta is Valletta. Cruise passengers always want to land on the Valletta side of the harbor.

We are assisting the government also on its project of onshore power supply installation. There is a major project, EU funded, spearheaded by Transport Malta and supported by Infrastructure Malta whereby all our quays in the Grand Harbour (including the cruise quays, the shipyard, the super yacht yard and all the quays) will be supplied with onshore power. That is in line with the EU's Fit for 55 policy, aimed at a reduction in carbon emissions. Fit for 55 aims to reach a 55 percent reduction in carbon emission by 2030. We are supporting this green initiative and we are very happy that the government is investing heavily in this. I think this will also strengthen our appeal and attractiveness as a cruise destination. Cruise lines are also committed to carbon neutrality, and those ports that would have onshore power systems will of course have a competitive advantage as well.

What impact has becoming a MedCruise member had on the port, and what future developments and linkages are planned between the port and its new partners?

As a founding member of MedCruise, Valletta is a proud member of this association which is the voice of the ports in the industry. The idea is that ports meet to share their challenges, so this is all about knowledge sharing, identifying common problems and common challenges, and discussing these issues with EU authorities, at the local level or with the cruise companies. There are different realities between big, established ports and smaller ports, so for example, when it comes to carbon emissions, the big ports can do the investments, but the small ports cannot always, meaning they can be squeezed out of the industry. These are all realities that are discussed with an end to mitigation.

The port has been nominated as Best Cruise Terminal in Europe, and in February was awarded the Best Port of Call at the FITUR event in Madrid. What impact have these nominations had on the port's international marketing efforts?

These awards give us great pride. They are awards given by the cruise guests and there are also awards recognized by the industry. We have won both in recent years, so we see the recognition coming both from the cruise lines and the industry and from the guests. These are two facets to our industry. On a day-to-day deal basis, we deal with cruise companies so it's a B-to-B relationship, but being recognized by the guests gives us great pleasure because at the end of the day we are here to meet customer expectations. Let's not forget the crew either: on the MSC World Europa today, there are 6,700 guests but there are 2,300 crew members, which is a significant number. We make sure the crew has things to do as well because they don't have much downtime. Many of them get their onshore leave in Malta, so catering for their needs as well is very important.

The digital revolution has completely changed the face of all industries including tourism. How has the digital revolution changed the tourism industry and logistics sectors in Malta? What is your assessment of the digitization rate?

We are essentially a facilitator in the sense that we have thousands of people on a cruise ship who want to go out and visit the city. That's just one ship, so imagine if we have more than one ship in port. So, digitalization of processes and systems has assisted in expediting this, especially when it comes to home porting operations or down transit operations. We exchange data with the airport and other operators, so that the process is facilitated and improved. We're looking at facial recognition technology, for example, to identify and secure our areas. We're also developing our own app, which is called Cruise Genie, whereby you can type in your cruise itinerary: it gives you the destinations you are visiting and, based on your preferences, it can build a tailor-made tour for you. After we launched this app, we have been approached by cities to collaborate with us on crowd dispersion, for example.  If you want to visit St. John's Cathedral, the app might tell you there is a two-hour queue right now and suggests for you visit St. John's at four in the afternoon. Your ship departs at six, so you have time, would you like to book the ticket now? That is the future because this enables a more sustainable form of tourism and improves the social impact on port cities. With a smoother influx of tourists, we avoid overcrowding in key places and visitors can have a more pleasant experience. It is beneficial both to the guests and to the locals.

In 2019, Malta's tourism sector provided 16.9 precent of all employment on the island. How would you assess Malta's current level of talent in its tourism and logistics sectors, and what gaps are we seeing that need to be filled to meet new demand?

In my view, we have a gap in attracting the younger generation to the tourism sector. As a country as a whole, I think we have a gap in middle management. That is something that we need to address. We need to ensure that we don't lose that talent at middle management stages. So, training and managing expectations are key features that we need to investigate. There are other niche opportunities for people that maybe would not be recognized from the outside. But once you walk into an industry and start breaking into an industry, there are different opportunities within and maybe we are not promoting these enough to our students. From a cruise industry perspective, we can do a bit more collaboration with the Institute of Tourism Studies (ITS) to showcase the opportunities that exist in the maritime sector. We have approached and we have given some lectures to ITS students to showcase the industry, but it's the whole maritime world out there, as well, that needs to have this exposure. When they think about tourism, people think about hotels or restaurants, but there are other niches that can attract talent or that can be interesting careers for students.

The North American market occupies almost one-sixth of total cruise passengers to Malta. In November, Malta was awarded bronze at the U.S.'s Travvy award for destinations in the Mediterranean, which has not gone unnoticed by American investors.  What current international markets represent the largest inflows of cruise visitors to Malta now and how is this changing? How significant are U.S. visitors in terms of market share and spending?

The source markets in the Mediterranean have remained stable for several years, with Italy, Germany, Great Britain and France as main source markets. The cruise industry is a perfect opportunity to attract more guests from North America to Malta. If it wasn't for the cruise industry you would not receive such a high percentage of North American tourists visiting the island. I think that is a perfect opportunity to continue showcasing Malta in such a big market. Hopefully that number will increase, but it very much depends on North American brands being based in the Mediterranean, and this has suffered a bit post Covid. The trans-Atlantic crossings are not yet where they were pre-Covid, though I'm sure those numbers will go up again in the coming years. I'm sure that certain brands will increase their frequency in the future, especially once we have the new quay and the onshore power system. I am sure we will be able to attract more American brands to Malta, and that will bring more American tourists.

In terms of marketing, what are you doing to grow the number of North American visitors? How are you marketing Valletta Cruise Port to your international markets?  

We market the ports, not the cruise lines. We could probably have more American tourists if certain brands could call on Malta more. We are working toward that; we are already in discussions with cruise lines. They already have a presence in Malta, and we would like them to increase the frequency of their visits. Of course, we are limited in the quay space so sometimes you might have conflicts and a cruise line might have to change its itinerary, but we are working toward that and toward shifting the cruise itinerary patterns. Indeed, the main embarkation port in the Mediterranean is Barcelona, so typically cruise ships start their journey on a Saturday or Sunday, are in Malta on a Wednesday or a Thursday, so we have congested days on Wednesdays and Thursdays whereas Barcelona is congested on Saturday and Sunday. In the future that pattern needs to shift because more cruise ships are being built; around 90 more cruise ships are coming onto the market in the next decade, so they need space. The pattern needs to change from where they start the cruise as well. We will then be able to spread our demand to other days of the week as well and that will contribute to an increased number of passengers in Malta.

You stepped up as CEO of Valletta Cruise Port in 2014. However, you've been with the company since 2002 in various positions, including CFO. The company is celebrating its 20th anniversary this year. How would summarize your key priorities or vision for the company for the next 20 years? What needs to be overcome for Malta to meet its potential as a prime cruise destination?

Valletta Cruise Port has gone through many phases these past 20 years. I started with the company in 2002. Back then it was an abandoned site; the port was practically a no-go zone. The road used to pass by in front of the buildings. Our first mission was to create a waterfront destination. That was the first phase: we created this promenade and reconstructed the road from the back, which was quite challenging. We developed that and we launched the Valletta Waterfront in 2004-2005, which today caters more for the locals than the cruise passengers, so the restaurants here don't survive on the cruise guests but on the locals. That gives us the challenge to always remain relevant. Malta is a small country. Every new destination tends to cannibalize others. We manage to remain relevant through constant development, through constant maintaining of the facilities, through ensuring that there is a good value proposition.

Going into the future, our key challenge going forward will be to have our quays future ready because the cruise ships are getting bigger and bigger, and we need to cater to that. We will have developments on our second quay ready next year. On top of that we are in discussions with the authorities, looking at how we can expand our facilities beyond our precincts. We had discussions on the extension of our facilities to an area which is occupied by another operator. That would be a logical spill over berth because it's on the Valletta side of the harbor, and there are the other spill over berths on the other side of the Grand Harbour.

We would like to have a dedicated home port terminal because we see the interest in home porting in Malta, especially with the fly-in crew segment increasing. It has been on the rise for the past ten years. We look forward to engaging with the authorities to focus on Product Malta because at the end of the day, despite what we offer as a cruise terminal, what happens beyond our precincts is not in our control. We have constant dialogue to ensure that there is a good transportation system, there is the cleanliness, there is training and customer care from everyone that is a touch point to passengers. These are things that we need to continue to improve.

Sustainability both from an environmental and a social perspective remains key to the development of the industry. From an environmental perspective, the quays will soon be ready to provide onshore power. At the same time, we're working to improve our energy conservation and all sorts of initiatives in this sense. Looking forward to the future, I think having a proper public transportation system in Malta is key to the development of tourism. Many complain now about the traffic situation. It needs to be addressed. There are smart ways to mitigate this and many things that can be done to mitigate this. From the cruise industry perspective, I do not want passengers who are here in Malta visiting for only a day to spend three hours in traffic to go to a site and then come back. We're small, that's an advantage, so we should not lose time in traffic.