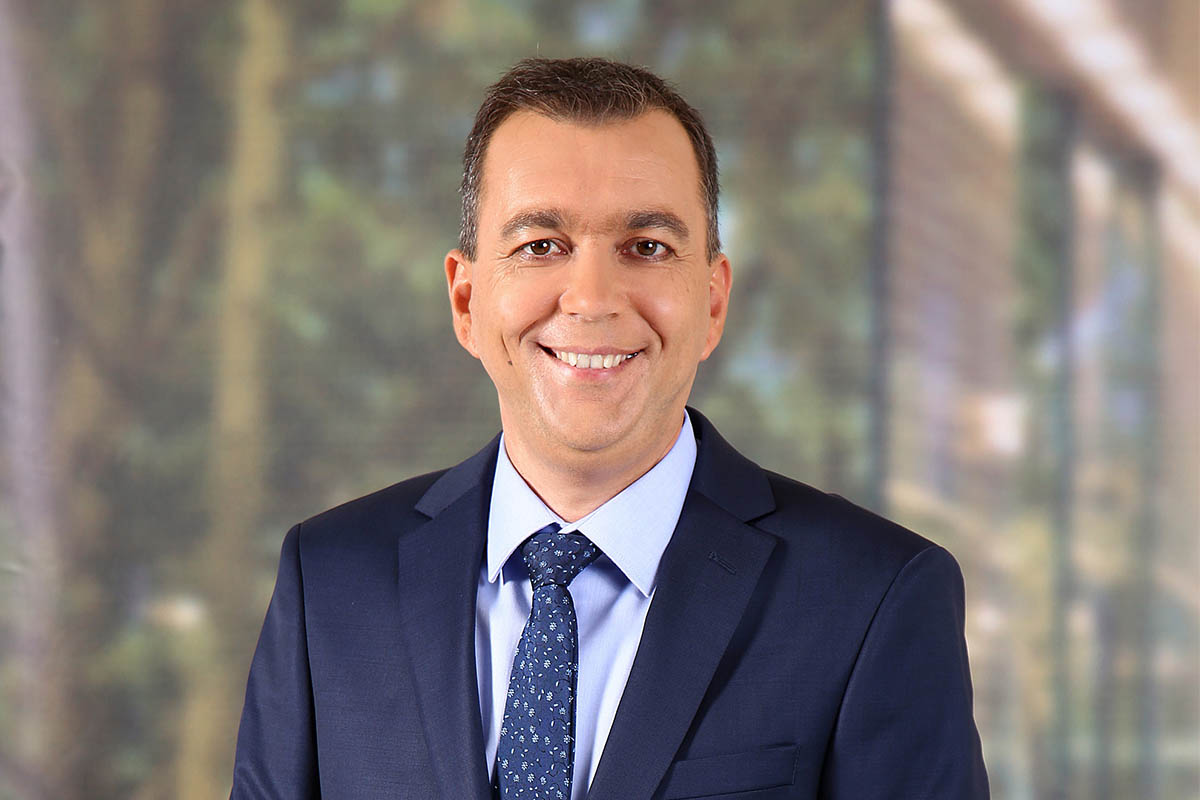 17 Nov

Local giant sees growth through international synergy
Robert Ljoljo, President of the Management Board, Lek, details his efforts to evolve Slovenia into an integral market in the global pharmaceutical value chain and the reasons for the company's continued advancement in domestic and international markets.
Can you give us an overview of Lek's operations and capabilities?
Lek has a long and successful history and is a company of many firsts. We were the first modern pharmaceutical company in Slovenia. We were one of the first companies in former Yugoslavia to enter into joint-venture and collaboration agreements with Western companies in the 1960s and 1970s, from which we gained a lot of knowledge. Later, we became the first Eastern European pharmaceutical company to demonstrate a high enough level of quality to enter the demanding U.S. market. We were also first to enter the biosimilars market in Slovenia and are still the only ones with the necessary knowledge to enter the field of innovative biologics. We brought innovative product manufacturing to Slovenia. In 2016, we opened the first facility in the country to produce active pharmaceutical ingredients for innovative medicines.
We evolved from a purely generic manufacturing company into a company that now develops and produces biosimilars and ground-breaking pharmaceutical products, both small molecules and biologics. This makes us unique in Slovenia. Our center for development and production of biologics is the first and only of its kind in the country. It can develop and manufacture on a high scale with high-end pharmaceutical technology. The company is made up of more than 5,000 associates and this number is growing. Despite the COVID-19 pandemic, we employed 650 new associates in 2020 and are continuing to employ additional people to fill positions that have arisen due the transformation of our parent company Novartis.
We export to more than 150 countries. This is a sign of our agility and demonstrates our ability to master different quality systems, be it in the U.S. market, Japan, Brazil or Canada. These markets each have their own distinct requirements and dealing with them is one of our core competencies. The U.S. market is one of the largest and most important markets for us. We have been present there for many years and are focused on complex and aseptic generics. We are also very active in the market with our innovative medicines portfolio.

What kind of synergies has Lek built with the wider Novartis group?
Since 2002, Lek has been a part of Novartis. Novartis operates through Lek, Novartis Pharma Services and Sandoz in the Slovenia and is the local leading provider of medicines. Novartis has very distinct end-to-end capabilities in the country, starting with development and going through the entire manufacturing process. In practice, we are involved in the entire value chain. We are present through our generics, innovative medicines and biosimilars verticals. Overall, we provide 50% of Sandoz's development, mostly in demanding areas such as oncology, diabetes, antiviral and blood pressure, which are classical areas yet very demanding from the perspective of new products. Despite our changing role, generic medicines will continue to have an important place in our portfolio.
We are in the final stages of establishing a global operations center for Novartis. This is more of a service element through which we provide support for the global Novartis network, be it from the perspective of quality control or assurance and supply chain management. We also provide support for technical operations, engineering services, scientific manufacturing and technology procurement. When fully operational, we expect to have around 800 associates in our service tower, making it a key center for supporting Novartis production sites globally. The global operations center is set up in two locations, one in Slovenia and one in Hyderabad, India. We were the first to introduce the concept of a global operations center to the pharma industry.
Another key operation is supporting sales operations for Sandoz, the generic division of Novartis, in all countries where Sandoz is not affiliated. Whenever Sandoz does not have a company in a certain country, all sales and logistic support and product distribution is done by the Slovenian legal entity. From a legal perspective, Novartis in Slovenia is composed of Lek and Sandoz as separate legal entities. Both legal entities comprise the Lek group, which combines all different roles that Novartis has in Slovenia. Since the acquisition, Lek together with Novartis Pharma Services, have been able to utilize the group's knowledge, size and capital power and combine it with our 75-year historical heritage in Slovenia. This has been critical and in helping us enter new areas.
Is the company considering new verticals for further expansion?
We are starting to have an important role in hard-to-make generics and are entering new pharmaceutical areas, such as oncology and diabetes. This has been made possible through a recent investment into our research and development capabilities at Sandoz's development center where we specialize in the development of technologically demanding products. We are proud that, together with our colleagues from Austria, we are present in the anti-infectives area. We are also expanding our operations in biosimilars, which is one of our flagship areas and one where we are the most competitive. Through Novartis, we have introduced more than 20 new products, which keeps us on our toes because they are technologically complex.
What kind of digital tools is the company using to become more efficient?
Our key area of development is biologics, especially biosimilars, but recently also innovative biologics. In both fields, we are introducing state-of-the art technologies that utilize digitization and data science combined with classical sciences like biology and chemistry. In development and production, we are entering into the fields of bioinformatics and artificial intelligence. We are using machine learning, predictive analytics and automation and robotization. We can model and predict the results of analytical procedures with our computer simulations. With a group of local stakeholders, we are running a project through which we can automatically analyze up to 40,000 samples per year from our laboratories. Our scientists are no longer manually reviewing and evaluating samples because the whole process from sample preparation and analysis to final results is fully automated.
We are also establishing the first continuous manufacturing facility for Novartis, which will be launched in one of our locations in Slovenia. For comparison, classical pharma production is batch by batch, which means we do things such as dispensing, granulation and compressing. However, this is not the case in a continuous manufacturing line where each phase is continuous, giving us immense flexibility and cost effectiveness. It also allows us to be more sustainable and lessens our environmental impact.
What is the company doing to lower its carbon footprint?
Novartis' strategy is to be carbon neutral in its operations by 2025 and achieve carbon neutrality across our whole supply chain by 2030. In Slovenia, we are more than eager to follow this strategy. Since all our sites are also manufacturing sites, we will invest heavily in the use of green energy. We have an active pharmaceutical ingredient site in Mengeš with high energy consumption. We are moving towards a carbon-neutral cycle of renewable energy. We will then begin reusing gases that are produced in other elements of the process. In Ljubljana, we partnered with the local heating company and now use excess heat from our local site for district heating. It is a good example of a circular economy. Our green teams are now operational in every location and are our engine behind our different initiatives. These initiatives will help us reach our green footprint goals in the years to come.
How has the COVID-19 pandemic affected the pharmaceuticals industry?
We experienced a two-sided effect in terms of demand. We saw a huge increase in demand and sales during the early stages of the pandemic as there was fear that the pharmaceutical industry would not be able to keep the supply chain alive. On one hand, we saw large amounts of medicines that patients take regularly being prescribed by doctors and an increase of home supplies of certain over-the-counter products. We are the number one over-the-counter player in Slovenia and our paracetamol stock levels dropped early in the pandemic. When it became obvious that the pharma supply chain would not break, demand slowly decreased in the second part of 2020. The second challenge was that the healthcare system was in effective lockdown during the pandemic, with significant reductions in routine unrelated outpatient activity and surgeries. This meant reductions in medicines usages such as antibiotics. These factors had an impact on the overall industry.
We need to think about strengthening our supply chains in the future. The European Union reactivated its pharma strategy, while the company is rethinking the supply of all major ingredients we put in our products. We have also changed the way we work. The pandemic has given a boost to digitalization and made remote work a standard. This was a potential disruptor, but we turned it into a competitive advantage as it was perfectly aligned with our unbossed culture and non-rigid organizational system. Flexible working arrangements are now a normal part of the way we work. Our associates can decide how, where and when they work, inform their managers and align with teammates. It is up to them how they want to get the job done. We also discovered new channels to address our stakeholders. We are now heavily using the omni-channel approach, which is a combination of digital and classic means.
Why is Slovenia an attractive place to invest or do business?
Slovenia is the second safest country in Europe and the eighth safest country globally. We are a very open society; we export 79 percent of our goods versus a 47 percent average in the EU, including our pharma products. Our workforce gets an average of 180 hours of learning per year versus 120 hours in the EU. We are an educated, safe and friendly society. Geographically, Slovenia stands at the crossroads of European networks. We have good ports and roads. Although our railway system needs work, it is improving. Logistically, we are well placed. This is one of the reasons Novartis selected Slovenia for its investment expansion. Additionally, being a small country gives us agility, which we leverage at a company level. We are very agile when it comes to collaborations with academic institutions and have years' worth of experience in joint projects with scientific and research institutions. Our employees lecture at faculties and co-design study and training programs with them. We are also involved in accreditation of study and training programs to reduce structural unemployment and serve the industry. Slovenia has a huge advantage over other more rigid ecosystems.
What are your main goals for Lek as it moves forward?
My vision is to make Slovenia the most agile and respected country within Novartis. We will probably never be as organized as our German counterpart or as cost competitive as our Indian counterpart, but we can be the most agile while not compromising on quality and sustainability. We have these capabilities and Novartis group is our ticket for growth. If we do it right, we will be able to expand our end-to-end capabilities in both small molecules and large molecules. We also want to make sure we position ourselves as a solid global operations center for Novartis. We are just at the beginning of our journey. We need to earn the trust and respect of the group. Finally, we want to be leaders in digitization, mainly in development but also in manufacturing. These elements will drive us into the next five to 10 years. We are the number one player in the Slovenian market, and we want to remain there. We want to achieve this while remaining responsible and mindful of the environment. We want to contribute to the development of the healthcare system in Slovenia and deliver on our Novartis' environmental, social and governance targets.