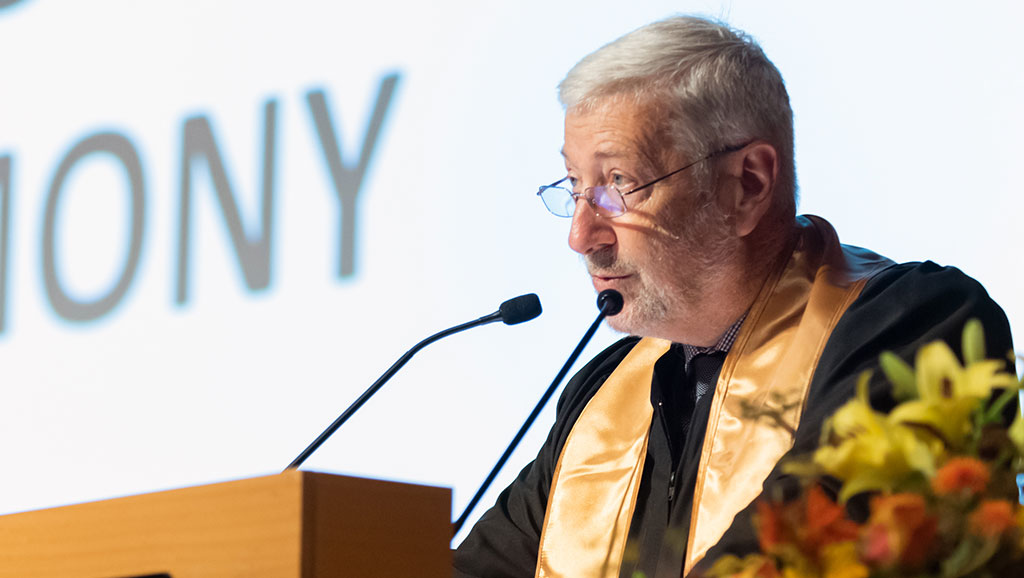 28 Sep

Providing students with the tools they need to change society
Philippe Du Pasquier, President and Managing Director, Business School Lausanne, unveils the leading institution's plans for holistic in-person and remote courses this year
Founded over 30 years ago in 1987 by Dr. John Hobbs, Business School Lausanne (BSL) is one of Switzerland's leading business schools. It is recognized as the third-best in Switzerland in the prestigious QS rankings and was the first business school in Europe to have its programs accredited by the Accreditation Council for Business Schools and Programs in 1996. BSL claims to provide a different type of education, with programs focused on fundamental changes to in the 21st century. How does BSL distinguish itself from other schools and how does it stand out in Switzerland's higher education landscape?
Together with our previous dean, we had put a lot of emphasis on sustainability—that was one of our key differentiating factors. However, we realised that that focus was too narrow. Which is why, in 2018 and with our new management, we have changed our approach and chosen to enlarge our focus to today's mega-trends. We have not abandoned the sustainability aspect, which is still very important, but we are offering more practical courses such as data analytics and so on, and we also provide our students with the concrete tools to have an impact on and bring changes to society.
We teach our students how to be responsible citizens, essentially, and how to be actors of change in today's society. At present, BSL has more than 1,500 alumni who are applying what they learned at BSL in higher business positions.
The COVID-19 crisis will have accelerated digitalization in all sectors of the economy, including in universities and schools. Can you tell us about BSL's digital shift during the pandemic?
BSL has been able to adapt very quickly to the new situation and the shift was made very rapidly. On 13 March, the Federal Council of Switzerland announced that schools would be closed down on 16 March. In fact, BSL started online teaching the day before the announcement. This was a test as we did not know at the time what the Federal Council would decide to do but BSL had already taken the decision to offer our students the possibility of following courses online. We felt we would be moving to a dual mode of teaching anyway—combining physical presence in class as well as remote, online classes for students who did not want to come to the campus for fear of the virus.
The Federal Council's announcement forced us to implement distance learning and to move 100 percent of our classes online. The shift was immediate and quite easy because both teachers and students at BSL are used to using technologies. We used applications like Zoom or Google hangouts to deliver our classes and actually kept to the schedule of our classes. Still, our added value lies in interactivity and in experience sharing, which is of particular importance in our Master of Business Administration (MBA) and graduate programs.
Students were quite pleased with the way we handled the situation. However, after two months, our MBA students expressed their desire to return to class. Now, we are allowed to host students on our campus again, provided we respect some rules and with a restricted number of students, but we are still keeping our dual mode of teaching as not all of our students will or can return.
Indeed the COVID-19 situation is not the same everywhere: Switzerland is relatively safe from coronavirus now but other countries, such as Brazil where we have students, are still not stabilized and students from those countries may not be able to return. That is why we decided to maintain the ability to access online classes
One big thing we learned from this crisis is that we are able to teach online and to provide distance learning. However, we shall do it in a way in which we keep real human exchanges at the center. We don't have either the tools or the ambition to create a real and full virtual platform for online learning like those available on Coursera, for example. We are a small community school and one thing that students appreciate at BSL is the proximity between students and professors, the availability of teachers, the possibility to talk to them and so on. That is what makes BSL different and we want to keep this proximity in our distance learning.
BSL is highly international. It teaches all of its courses in English, is home to students of 60 nationalities and aims to position itself as a "truly global learning lab." Can you tell us about your efforts to strengthen BSL's international reach and network of other universities, global industrial players and corporations across borders?
85 percent of our students come from abroad—only a very small portion are Swiss, in fact.
Partnerships are certainly the way forward for BSL and the way we can continue to develop. We have already put in place some international partnerships, such as one with the Seoul School of Integrated Sciences and Technologies (aSSIST) in South Korea. We cooperate with that institution at two levels: some of our faculty teach modules there and then South Korean students come here at the end of their studies for one week and work for companies such as Nestlé. Aside from that, we have projects in Eastern Europe, in the Netherlands and in the Far East to develop other partnerships.
You have acted as president and managing director of BSL since 1997, so you must have seen a lot during your career. Do you have any particular anecdotes to share with us from your years at BSL?
I would have numerous stories to tell. The one I want to mention is a good illustration of the ability of most of our students to take initiative. Many years ago, a group of students coming from Munich area made us a surprise: they arrived one morning with all the ingredients of a typical Bavarian breakfast—white beer, pretzels, sausages, and sweet and sour mustard. They were dressed in the typical Bavarian folk costume with lederhosen breeches. So, we took some tables out of our building, installed them in the yard and shared this unexpected and delightful Bavarian breakfast before the start of the classes.
Going forward, what would you like to achieve in the next three or five years for BSL? Where would you like to take the school?
I would love to see a slight increase in our number of students. We have the capacity here to absorb perhaps 50 percent more than we currently do and that is one of my goals. Another one is to develop more partnerships for the school.
Next academic year promises to be interesting. What message would you like to send to the global student community
We will continue to deliver classes and provide teaching at our campus at BSL in Lausanne; and in parallel, we will also deliver online classes for those of our students who are not able to join us in person. We are, therefore, offering the full range of possibilities and taking into account all of our students' needs: some of them may not be able to return, some may be afraid of physical contact, some may want to postpone their courses and so on
In a recent survey, Switzerland was considered the safest place to be in relation to COVID-19. This fact, combined with BSL's holistic offer of both in-person and remote courses, gives us a winning edge and is a big selling point for us.
I want to encourage people to feel safe here, the situation is quite under control now and I think we don't need to fear a second wave. After this crisis, the world will not be exactly the same. There will be a change but the magnitude of that change is impossible to determine today.