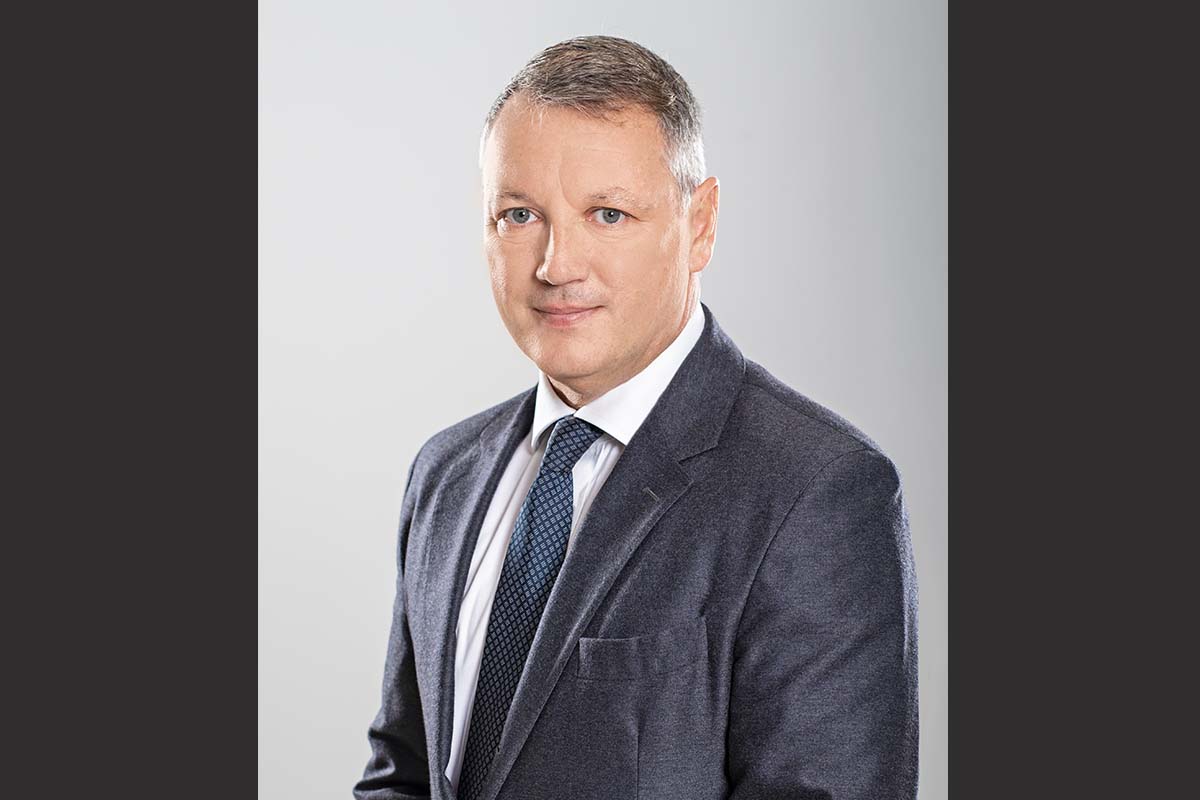 17 Nov

Retail innovator targets untapped markets
Jan Heere, CEO, Studio Moderna, sees the rise of digital platforms in commerce as the new model for success and steers the company to develop its current regional markets.
Can you give us an overview of Studio Moderna's growth as a retailer in the region and its current plans?
Studio Moderna has evolved into an omnichannel retailer with a primary focus on e-commerce. This was a logical evolution given how the retail industry is transforming with a clear accelerating effect caused by the pandemic. E-commerce activities in the region have grown by 25 percent since the pandemic began. Studio Moderna primarily focuses on communicating with its customers and transacting through e-commerce platforms in 20 countries. We want Studio Moderna to be the leading home and living platform in the region. We want to make sure customers find innovative products and have a clear understanding of modern offerings for cozy home working. We want to be a reference when looking at rooms in the house. We will continue to leverage our omnichannel capabilities but will see a rise in the use of our digital platform. We will probably become more global. We will start consolidating some of our initial learning processes by trading one brand or a small part of the business to countries to play a role outside of the European Union.
How important is the Eastern European market in Studio Moderna's portfolio?
This region is a unique region with access to important markets such as Russia, Ukraine and Moldova. These markets have seen growth over the last period, especially after the last financial crisis. Prospects have recovered this year. We expect the gross domestic product of nations in the region to evolve in a positive way in the next three years compared to the western part of Europe and other parts of the world. One constant element we see is challenges in trading with the European Union because of borders and bureaucracy. Less competitive markets and less international grants offer interesting opportunities for companies looking at growing in the region. These specific markets are not always straightforward for many international players. Leveraging the region's geography, creating our own proprietary brands and taking part in a digital transformation to create a strong anchor for customers has been the foundation of our success and provided opportunity for growth.
What kind of effects has the COVID-19 pandemic had on how Studio Moderna markets its offerings?
Slovenia's population tends to be technologically savvy and modern. The current customer journey is consistent with trends we have seen in retail in 2020. The first contact point for customers is now the mobile phone. There is increased value in this relationship when offering services across different channels. The western part of Europe has a high level of internet penetration in terms of markets, whereas the Central and Easter European region is more fragmented. Poland and the Czech Republic are experiencing very high internet penetration, but the southern part of the region, such as Albania, Montenegro, Macedonia and Bosnia, is experiencing less. While the trend is generally consistent in its rise, there is still an element of traditional retail that comes into play. The television element was born from the direct response model. Teleshopping remained resilient throughout the pandemic; while it is clearly phasing out in favor of e-commerce, it is still relevant. It is important to engage with a wider range of channels such as mobile phones, stores or telemarketing services.
E-commerce has grown from 17 percent of our revenue contribution in 2019 to 25 percent. We aim to accelerate this growth and make e-commerce the number one channel for the group. We are aiming for a €500-million revenue target. As e-commerce grows, the 420 stores in the region have decreased to 360. We are repositioning our footprint and aim to further improve the omnichannel platform to harmonize with retail. We will combine products from physical location with the convenience of technology. We will make our brands available on the right channels, with the right offers for the right customers. We are aiming for double digit growth. Our e-commerce channel is profitable, which is not the norm since this type of business model tends to be very fast growing but not always clear from efficiency and profitability standpoints.
Interestingly, the first wave of lockdowns in Slovenia had a low impact. Recovery was faster in the region because it did not cause so much stress to the behavior of consumers. From e-commerce and banking standpoints, people still relied on cash and were reluctant to use credit cards on websites. However, during the pandemic it was either using credit cards or not buying products. To underline how much the pandemic disrupted the market, in Kosovo we were one of only two retailers to trade in the country during this period. There has been a complete modernization in how shopping and retail is done in the region. Customers are now more demanding, and we must now do more as an industry to fulfil this demand.
We managed to grow through the pandemic, which was a very important milestone. We set up a new strategy and accelerated our digital capacity. From one day to the next we sent home more than 2,500 of our colleagues; in less than two weeks everyone was operational at home. It was a positive reaction to the crisis and showcased the resilience of the organization. We also started testing live-streaming on social media across the region from our television segment. We see ourselves as a pioneer in how companies engage with customers.
How does Studio Moderna's platform compare to bigger retail platforms, such as Amazon and Alibaba?
Amazon is not directly present in many countries in south-eastern Europe. In Slovenia, Amazon is serviced from Germany or other countries. The same goes for other big international players like Alibaba. Studio Moderna does not have the catalogue of products that Amazon has but is present in the region. We decided to focus on home and living categories. Next year we celebrate our 30th anniversary. We will rebrand and present ourselves differently on an international level. We want to facilitate the decision-making process for customers and offer them direct solutions in terms of quality and price compromise. This is how we differentiate ourselves from platforms such as Amazon. It is difficult to go into the big platform game. We feel that there are opportunities in presenting a new type of platform for customers in home and living and beauty segments, the latter of which is just emerging for us. Opportunities are there for more proprietary brands to join our network. Studio Moderna can enable other brands by letting them take advantage of our more than 300 million customers. We know how to trade with all countries in the region and have been doing so for almost three decades. We understand complexities and customer perspectives. A lot of brands are missing in the region; we offer ourselves as an entry point. With its strong connection to Switzerland, Germany and Austria, Slovenia is a solid entry point for a lot of businesses into the region.
What markets does Studio Moderna see as having the most opportunities?
Geographical expansion has been one of the defining elements of success throughout the group's history. However, there remains large opportunities for us in the region. Our ambition is to develop our existing markets such as Slovenia. In Slovenia we have seen important growth in our overall business operation in 2020, with higher penetration of some of our brands. There is much more we can do to develop this further. We do not see ourselves moving into other continents or exploring Western Europe, despite our small presence in Germany and Spain. We see interest in the local population, and this is relevant for us as a consumer goods company.
There are interesting opportunities from a mergers and acquisitions perspective. Five years ago, we acquired a company called Pink Panda for cosmetics, which has proved very positive for us in terms of generating growth and learning a different way of looking at commerce. The e-commerce startup helped us understand new ways of engaging with the younger population. We now see other opportunities in the market and are looking at other interesting Slovenian startups. We are also looking at more tech initiatives. We have seen opportunities with complimentary brands and platforms. As of today, we are not close to moving on an acquisition, but we are looking at opportunities. We would like to grow through partnerships with international brands. We have more and more brands reaching out to us wanting to be more present in the region and leverage our platform, marketing capabilities and regional knowledge. Partnerships complement our offering.
What kind of impact has Studio Moderna had on the Slovenian retail sector?
Our product Kosmodisk was a major breakthrough and stepping stone for the company. Our founder Sandi Češko was a visionary in looking at what was happening in the U.S. in product innovation and communication. He effectively brought these new concepts to the region at an early stage. It was quite a novelty from a product standpoint and as a way of engaging with customers. We can measure the impact it had on the region and more specifically Slovenia.
A lot of products in Slovenia grew through Studio Moderna. It is striking that even the younger generation knows what Dormeo and Kosmodisk are. We are going to relaunch the latter iconic product next year. We have also contributed to modernizing labor and bringing international products to the region. The group has grown to more than 6,500 employees. Many of our advertising campaigns defined this modern period of Slovenia.
How would you assess the ease of doing business in Slovenia and what kind of opportunities does the market represent to investors?
Slovenia is interesting and a strategic entry point into the region. Despite its size, its economy is performing well and recovering. Slovenia is connected to the Balkans and all EU countries, particularly Germany and German-speaking countries, Italy, France and countries to the south. Slovenia is a wonderful country to visit and there has been massive growth in the amount of business opportunities in the market. The region is under the radar of a lot of organizations. It is relatively easy to do business in Slovenia; a lot of modernization has happened in the country that has enabled us to better understand more complicated markets in the region. With the right partners, there is more untapped potential here than in other traditional consolidated markets. I would encourage people and investors to visit.