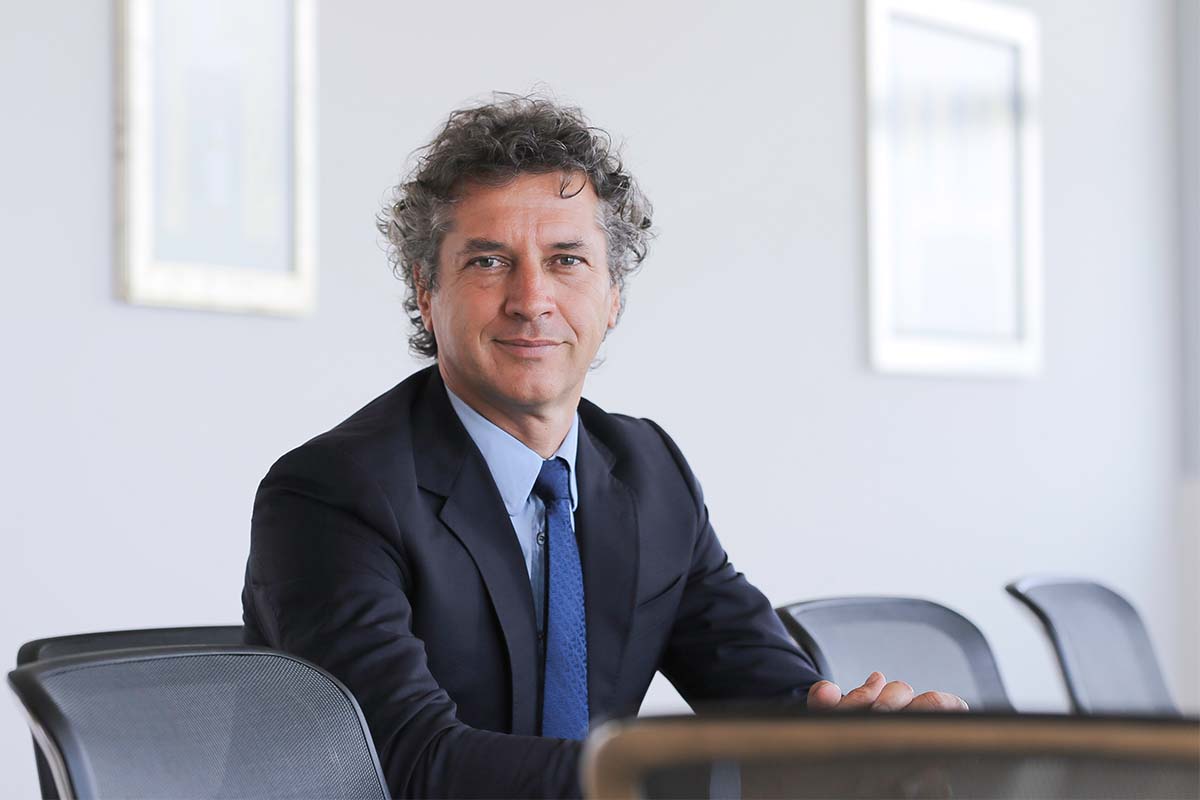 17 Nov

Small-scale markets showcase large-scale solutions
Robert Golob, CEO, GEN-I Group, discusses the reasons his company has been so successful in bringing renewable solutions to southeastern Europe and how flexible markets like Slovenia can provide examples for larger markets in terms of innovative business models.
Can you give us an overview of GEN-I Group's operations and greatest strengths?
We started as a classical start-up on the brink of deregulation within the region of southeastern Europe. For the first two years we were exploring markets and different business ideas, the first being energy trading with cross-border capacities within the region. In 2006, we became a market player and established the company. We knew we needed more money and support from power producers. It was a 50:50 joint venture between private and public sectors, which is what boosted its growth. Having the stability of a major power producer and having the business and financial flexibility of the private sector was the true formula for our success. We began with electricity trading and then added our supply and gas supply businesses. In 2016, we brought green investment on board and are now almost completely involved in green investment.
Our greatest asset in Slovenia is our base of 400,000 end customers. When it comes to offering customers a product that will lower their carbon footprint, the answer is rooftop solar. This year alone, we are going to install more than 1,000 small-scale installations. At a first glance, one could say this area is a small vertical, and that is true when compared to our turnover of €2 billion. However, a company that can digitally and flexibly serve a thousand new installations per year is more than capable of tackling larger projects. We expanded our offering to medium-size installations and will begin constructing our first utility scale unit this year.
Additionally, due to our strong presence in the southeastern European region we are trying to link trading infrastructure and large-scale power plants to offer power purchase agreements to all renewable power plants in the region. This is the natural evolution of new business ideas that are adjacent to our existing business. We are constantly refocusing our business and looking for new trends we can explore. We want to be twice the size we are now in three years and a well-established regional player for investments in solar power. We plan to have our own renewable generation fleet, power generation capacity of a couple 100 megawatts and a couple thousand power plants. We will lead the way in establishing new business models.
What is the company's growth strategy and is it looking at other potential markets?
In terms of market focus, we continue to have a large impact on our traditional southeastern European region because the market for utility scale solar in these countries is not as developed as in areas such as Spain, Portugal and Italy. On one hand, the markets in this region are very dispersed; there are plenty of countries with plenty of rules and it is hard to make it all work together. On the other hand, there are a myriad of small investors in renewables who do not have trading capabilities. We see ourselves as a bridge between these investors and the global energy market. That is where we see our next big opportunities in the next five years.
Last year we started to investigate potential targets outside Slovenia. The post-COVID era delayed our plans because of too much uncertainty in the market. In our strategy we foresee at least one major acquisition in western Europe. We are ready, but we are not trying to pull the trigger too soon; the best time for acquisitions is yet to come. We are also looking for an international financial institution or investor who realizes the great potential of our region to exploit opportunities together. We are looking for investors who believe in green transformation and understand that coupling with a player who has a customer base and trading structure in place is the right path forward.
To what do you owe GEN-I Group's success over the COVID-19 pandemic?
Flexibility was key to our previous year's success and has remained relevant in what we are achieving now. In 2021 we are surpassing all expectations. Results are three times better than last year. The COVID-19 pandemic was a catastrophe. Many businesses were hampered to the brink of extinction. However, the pandemic opened a lot of opportunities in green energy and energy trading. Luckily, we embraced these trends five years ago. When the crisis caused volatility on the global market and green transformation really hit, we were ready.
How did the COVID-19 push forward major trends such as digitization and sustainability?
Businesses that needed to be in the real world suffered and will continue to suffer for years. Businesses that could be digitized—and energy is one of them—will benefit in the post-COVID era. Our prior investments in digitization paid off. Being digital brings flexibility, which is a major advantage. It is much faster to adapt in the virtual world than the real world, which was a key lesson. Another major trend is increased attention on the global warming crisis and the need for decarbonization. There is currently a lot of talk and a rise in awareness. However, the money required for this transformation has not yet been put down. This is going to change; a green investment cycle will begin in the next five years. Being on the forefront, having developed infrastructure to deliver projects in a faster way and having installed digital capacities will be the key formula for future success in this business.
How is the company shuffling its internal processes to lower its carbon footprint and promote a circular economy?
Before we help the world decarbonize, we want to walk the talk first. We calculated our carbon footprint and established measures on how to lower it. We have solar power on our roofs, we electrified more than 80 percent of our car fleet and we established programs of sustainable micro-mobility within the company. When new employees join our company, they are involved in green onboarding where they work only on green topics, no matter which department they end up in later. We want to propagate our green philosophy to all our employees. We have special programs within the company when it comes to waste. We make gardens available to our employees to grow and produce their own food. We even have our own bees in the garden.
We started with small things internally and are now turning towards the market at large. As of January 1st, 2021, we decided to no longer supply electricity produced from fossil fuels; from this year onward, we will supply all our customers only with carbon-dioxide-free electricity. Since we are the largest supplier in the country, our decision has a huge impact. By 2025 we aim to fully decarbonize all our activities, including gas supplies.
What kind of innovations can the Slovenian renewables sector bring to larger markets, such as the EU?
When you play on a small scale, it is much easier to test and prototype ideas. Slovenia is already offering an example of how various players in the energy field can work together to bring forward green transformation at a European level. We have established a green consortium for accelerating the green transformation of our electric power system. Within the consortium there is the transmission system operator, distribution system operators and GEN-I as a supplier and trader. We are trying to devise new rules to make the transition to a green economy faster and more efficient in terms of requiring less investment. Traditionally, grid operators fear investment in green technologies and claim the grid is not ready for the transition. We are trying to work hand in hand with them to devise schemes and regulations to make this happen without endangering the stability of the grid. For green transformation we need to come together at the same table. In Slovenia this is easier to demonstrate because it is a small-scale country. We are not dispersed, but rather concentrated. It is a good occasion to make our national models more prominent in the international community.