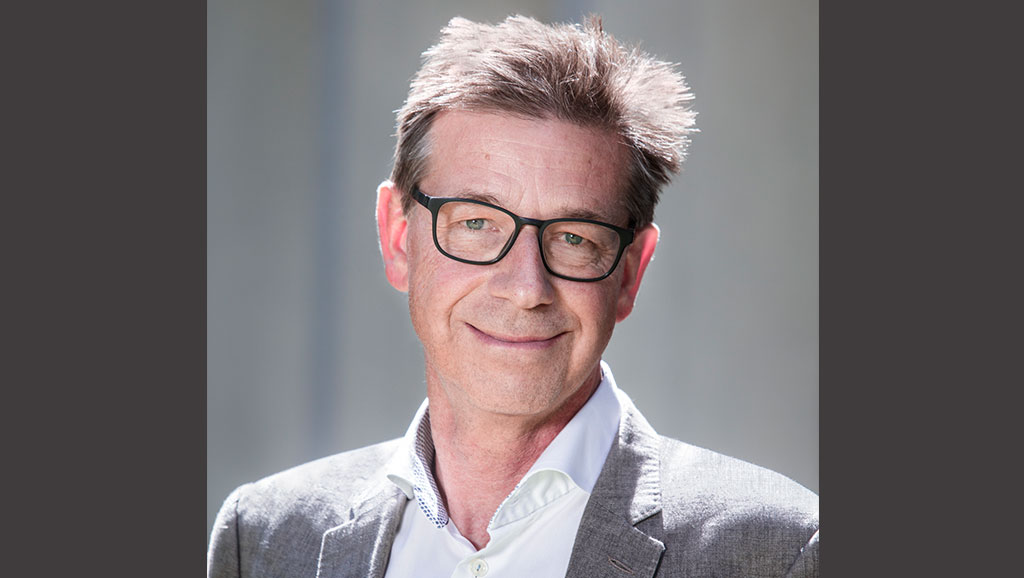 28 Sep

Switzerland reinforces its reputation as a center of scientific excellence
Prof. Matthias Egger, President, National Research Council of the Swiss National Science Foundation, a vital institution for the funding of independent research
The Swiss National Science Foundation (SNSF) is a major cornerstone in Switzerland's research and development (R&D) strategy, responsible for funding research and promoting young scientists in the country. Last year alone, the foundation funded 3,400 projects. How would you assess the contribution and significance of this institution?
The SNSF is the public funder, but when you look at the R&D landscape in Switzerland, it is a crucial player for independent fundamental research, but much more resources are being invested in R&D by private industries, including, for example, the pharmaceutical industry. The SNSF is an essential institution for career funding, such as by supporting young people to go abroad. They then come back to Switzerland with valuable skills and experiences. At the moment, we fund about 6,000 research projects, which in turn employ about 19,000 researchers in different capacities. For Swiss academia, the SNSF is vital and very successful in supporting high-quality research. Research that, in an international comparison, is well cited and has an impact.
As of today, the COVID-19 pandemic continues to pose significant challenges for public health and economies, even though countries are easing or ending their lockdown restrictions. A few weeks ago, SNSF launched a call for a national research program to advance understanding about the virus, the clinical management and public health response, the development of vaccines, therapeutics and diagnostics. Can you give us an overview of this initiative?
The SNSF launched a special call on 6 March, which was well before Switzerland reached the peak of the epidemic. That call closed on the 26 March, and we received over 280 applications. Since then, mandated by the State Secretariat for Education, Research and Innovation, we launched another call for a national research program. The deadline was 25 May and 190 applications were received. The national research program is focused on biomedicine. In contrast, the first call was broader and people could choose the topics they wanted to work on.
Can you guide us through some of the most interesting proposals that you have received so far or most promising projects you have funded?
It is difficult to say which proposals will be the most important ones because the work hasn't been done yet. The SNSF has set up a registry of COVID-19 projects with the participation of Swiss investigators, which includes not only those that we are funding but also projects funded by others, for instance, the European Union (EU). I would invite readers to visit the registry at https://data.snf.ch/covid-19 and judge the originality of the different projects.
In the March special call, we could only fund about 13 percent of the projects that we received, so it was very competitive. There was an exciting mix of immunological, clinical, social science, humanities and economics projects. For example, one of the projects plans to track the economic and social impact of COVID-19 through collective emotions, media tracing and satellite-based remote sensing! I think this is an original approach to gauge the economic and social implications of COVID-19. Many projects were looking at the immunological response to SARS-CoV-2, where we urgently need a better understanding. Other projects were on vaccine development and clinical projects were examining the determinants of severe outcomes, another important topic. There were also projects looking into using phylogenetic data to monitor the epidemic in real time as it evolves, which will be extremely useful for tracking future outbreaks.
How do you foresee this epidemic changing the research landscape of Switzerland? Will it boost epidemiology for instance or weaken some other areas?
Epidemiology is undoubtedly in the news as never before—people now understand what epidemiology is all about. I am an epidemiologist myself. In the past, when I said, "I am an epidemiologist," people often responded with: "Oh, you work with skin conditions." They confused dermatology with epidemiology. Now, everybody wants to be an epidemiologist. It has become a more attractive discipline, and the same applies to virology and other disciplines involved in the response to COVID.19.
This pandemic will also have the effect of accelerating the digitization of the Swiss health system. We will finally have better and interoperable data, including electronic health records, and better surveillance of infectious diseases. There will very certainly be a next pandemic for which we hope to be much better prepared, with contact tracing applications in place from the start, national information systems and higher capacity to do PCR testing at a large scale. The experience with COVID-19 must change things and make our country better prepared.
Switzerland ranks as the world's innovation leader, according to several indexes, and this is the country with the highest number of patents per inhabitant in the world. Could you tell us a bit more about the secrets behind this success story and how does the confederation cater to this R&D?
As I said, most of the investment comes from the private sector, but the SNSF is nevertheless important in this context. Through career and project funding, we make sure that we have a well-educated workforce in academic research and R&D. Companies can draw on people who are highly skilled and can do the things that they need in their organizations. I think the SNSF also contributes to making Switzerland an attractive place for people from abroad to move here and work in academia, because the funding situation is relatively good compared to other countries. I mentioned that our COVID-19 call only had a 13 percent success rate—however, this is the exception. In our regular project funding, our success rates are around 40 percent, which is quite high compared to other countries. Once you are established in Switzerland, you can have a long and well-funded career in academic research.
What are some of the key scientific or technological key areas where Switzerland excels?
There are several areas where Switzerland is strong. Certainly, astrophysics—last year, Michel Mayor and Didier Queloz from the University of Geneva received the Nobel prize for the discovery of the first exoplanet. Switzerland is also strong in engineering, biomedicine and some of the social sciences, for example, economics. What is perhaps unique about Switzerland is that we have excellence in some disciplines at each cantonal university, including at the smaller universities and universities of applied sciences—and, of course, we have a lot of excellence in the federal system, for example at ETH in Zürich or EPFL in Lausanne. There are networks of excellence that span the entire country, something the SNSF fosters with its "National Centers of Competence in Research," which involve networks of many institutions. I think that is a strength of Switzerland—research is not all concentrated in a few places but spread across the country.
In your multi-year program 2021–2024, the SNSF sets four priorities for Swiss research to maintain its leading position. Can you summarize what these priorities are, what the key challenges are and your plans to overcome these challenges?
First, we are trying to get more women into research. We observed that as people become more senior, they are more likely to be men, with women staying behind or dropping out of academia altogether. At the top, among full professors, we only have 24 percent women. This situation is unsatisfactory: we lose out if we don't have women adequately represented at all levels. In the multi-year program 2021-2024, in general we want to foster excellence through diversity and promote gender equality at all levels.
Another challenge is that Switzerland is not a member of the EU and Swiss researchers sometimes have problems in establishing large collaborative projects. We want to strengthen Switzerland's competitiveness through collaboration and give the Swiss research community more opportunities to lead large collaborative projects. The third challenge is data infrastructure, which is becoming ever more critical. Switzerland is not a leader in this field and we have some catching up to do. We want to promote data infrastructure and services, and move toward open access to publications and data. Finally, we are an innovative country but often the innovations developed in Switzerland are not exploited here. We would like to make the link between the discovery and the application stronger and bring people together who can move discoveries toward application in different contexts. This is our fourth priority. Our multi-year program is, by the way, available on our website.
Establishing strong international networks is also vital for strengthening and accelerating R&D. Can you please tell us about SNSF's European and international collaborations? To what extend can Switzerland's central geographical location and neutrality be an advantage for the country for establishing it as a global bridge for science and research?
The critical point is that we continue to be part of the European research programs, that we are fully associated with the Horizon program, for example, but also with the European Research Council (ERC). The ERC, in particular, is essential for us. Young Swiss investigations need to be able to compete with the best in Europe. That is very important for us at the SNSF because we need that outside view on what Swiss research does and how competitive it is. In the past, Switzerland has been quite successful, particularly at the ERC. We hope that we can maintain our association with all EU programs in the future. That is not a given—it will depend on negotiations and we are looking at it with some trepidation. But also with some pride, because it is clear that Switzerland can offer a lot to the European science ecosystem. Switzerland is an attractive partner in world-class science. I see it as a win-win situation. Europe would also lose if Switzerland were no longer part of that system.
What would be your final message to the readers of Newsweek?
Come to Switzerland; you are welcome and you will find a place where great research happens—be part of it!