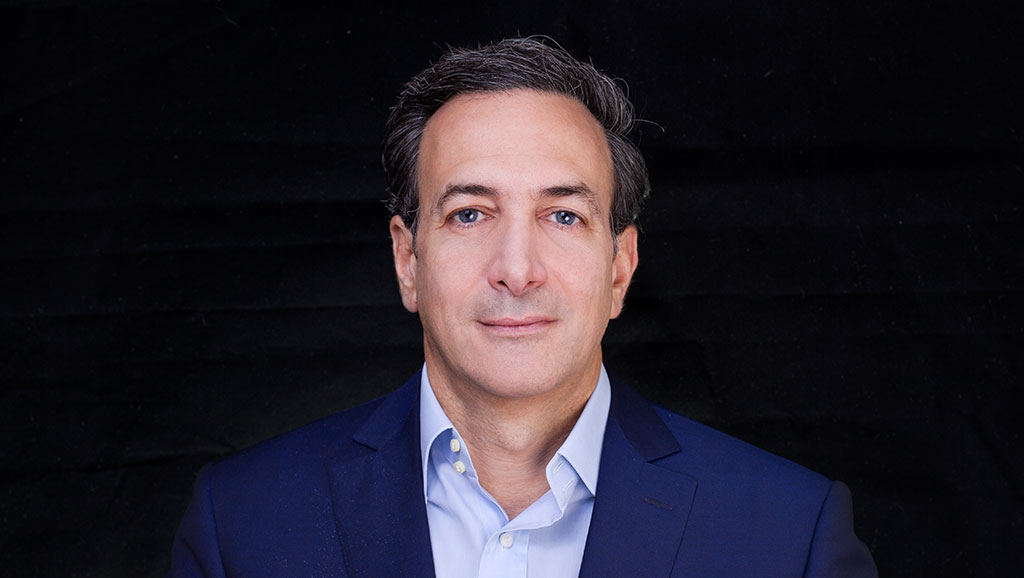 28 Sep

The global group of premium schools that nurtures the individual potential of every child
Nadim Nsouli, Founder and CEO, Inspired Education Group, has brought together over 60 of the world's top-ranked schools to set new standards in education
Inspired Education Group is a leading global premium network of schools that operates in Europe, Asia-Pacific, Africa, the Middle East and Latin America. It is currently educating children of all ages across its global network of more than 60 schools. The group was founded only seven years ago in 2013, so it's seen phenomenal growth. Could you give us a rapid overview of the group, the motivation behind its establishment and the key factors that explain its impressive growth and development?
Previously, I was a partner in a large private equity firm that invests in education and I fell in love with the school sector for several reasons. I saw the potential to create a leading premium group of schools and recognized the positive impact such a group could have on students from around the world. While evaluating the sector at the time, I was surprised by the lack of large groups, despite the size of the sector, and therefore saw an opportunity to create one.
My view was that private equity was probably not the best owner of such assets due to its shorter-term outlook. I left the firm I was working in with the vision of bringing some of the best schools around the world under one umbrella, sharing the same values and philosophy, and benefiting from each other by sharing global best practices.
As I started evaluating different opportunities around the world, I was attracted by four schools in South Africa—the Reddam House group. Reddam House was founded by Graeme Crawford, a leading educator who had set up a number of successful schools in South Africa and Australia. The Reddam House philosophy, which is now very much the Inspired Education Group philosophy, is to nurture the individuality of every child. This is done by focusing on the three pillars of academics, sports, and the performing and creative arts.
I acquired the Reddam House group in 2013 and have since expanded Inspired by building schools from the ground up and by acquiring leading schools around the world. We have made sure that we respected the ethos and values of the schools that we have acquired and have protected their identity, while sharing global best practice. Today, we have over 60 premium schools on five continents that are educating about 50,000 students. All of our schools are top-ranked academically in the countries in which they are located: for example, we have the number-one ranked school in New Zealand, the number-one International Baccalaureate school in Europe, and the best schools in South Africa and Kenya—overall, we have the strongest schools in 20 different countries.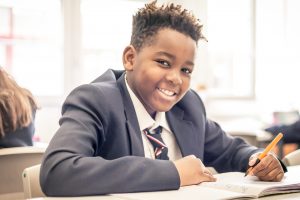 In Switzerland, Inspired Education Group runs the St. George's International School. How important is St. George's in your network and how does the school position itself?
St. George's International is a very special school—the jewel in the crown within our group. At over 90 years old, it is probably the oldest school in our network and it is located in an amazing setting with the lake and mountains around it that couldn't be more ideal for a school. We acquired the school a few years ago and invested large amounts in upgrading its facilities and significantly raising its academic standards. It is the type of school that I would love to send my children to: a prime location surrounded by incredible natural beauty, an extremely safe and secure environment, excellent international education with very high-level academics, sports and performing arts. It's small, while still being part of the best worldwide premium schools group and having access to global best practices.
Switzerland is an amazing country from every perspective—we are proud to have a school there. St. George's International School is a wonderful and vibrant school, which combined with the benefits of being part of Inspired, offers a school experience like no other in Switzerland.
Inspired Education Group aims to set a new standard in premium private education. How would you define your distinctive approach and values, and what kind of synergies do you derive between your various institutes?
The schools we acquired are all successful schools in the countries and cities in which they operate. Therefore, it is always key for us to protect what made these schools successful in the first place: their ethos and values. By being part of the Inspired group, they can then benefit from global best practices that we have gathered from operating around the world. As a result, the best schools become even better through collaboration and partnership.
An independent school will not be able to replicate the resources that our group can provide. We have some of the leading global educators as part of our group, as well as top marketing, IT and finance professionals to support our schools in reaching their full potential. The schools are able to leverage this global expertise and apply their local knowledge and brand to remain relevant and differentiated in their local communities.
In terms of philosophy, as I said previously, Inspired schools are built around three core pillars: academics, sports, and the performing and creative arts. Academics is at the heart of all that we do but we provide equal importance to the other two pillars. These are in place with the aim of respecting and developing the individuality of every child and providing them with the confidence they need to become the leaders of tomorrow.
Every aspect of our curriculum is designed around that philosophy. For example, drama and public speaking classes are compulsory to develop each child's confidence and belief in themselves. We also have world-class partnerships—such as with Berklee College of Music, the world's pre-eminent institute of contemporary music and the performing arts. These kinds of partnerships allow us to offer opportunities to our students that no stand-alone school can provide.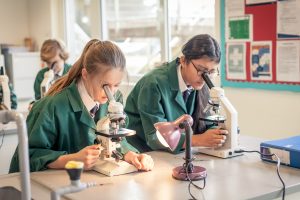 Inspired Education Group has a very selective recruitment process. You handpick your teachers and have a dedication to excellence that permeates every aspect of each school. Can you tell me about this exclusive selection process that you have both for professors and students?
The head and teachers are what make a school. Our view is a child has only one chance to do well in school that year, so we carefully and continuously develop our teachers, providing coaching and training through one of the largest professional learning communities in the sector.
The headteacher is also key because they are selecting the teachers and must have extremely high standards. In this, we see the benefit of the group because many heads are attracted by the global opportunities and support we offer to them and their school. As a group we offer mobility: a headteacher can run a small school to start with, a bigger school or oversee a few schools in one or multiple countries. Later, they can become a regional education director or take on other leadership roles. So the opportunities presented by Inspired are greater and we see the benefits from excellent leadership development and succession planning.
In 2020, many schools and universities were forced to shut down and had to rapidly adjust to COVID-19. What was your group's experience of the pandemic and how has is shifted your practices toward e-learning?
The COVID-19 crisis we are going through has strongly reinforced my belief in the power of the group—the advantages of being part of Inspired Education Group for our schools have never been clearer than in the past few months. We benefit from operating schools on five continents: that means that we are constantly sharing best practices from around the world.
Our school in Vietnam was the first in the group to shut down back in February. We immediately switched to live synchronous virtual learning, following the normal school timetable, to ensure our students' learning was uninterrupted. Taking the lessons from Vietnam, we prepared our schools to go virtual around the world, which allowed us to be significantly ahead of our competitors when governments required schools to close. Our live virtual learning has been extremely successful, specifically because it is live all day following the normal school timetable. The power of the group really came across during this crisis. Our schools benefited not only from the lessons learnt from other schools that shut down before them, but also best practices from different parts of the world on reopening.
Going forward, we are working on launching a purely online educational offering for Years 7 to 13 following the British curriculum. That is being accelerated because of the crisis and will enable us to reach students that we are not currently reaching in some countries where we are not physically present.
What are your plans for further expansion in Switzerland and globally?
There are some very successful schools in Switzerland but a lot of them are not necessarily privately owned, so it is a difficult market to unlock. We are looking at possibilities in the country, for example in Geneva and Zürich.
45 percent of our schools are based in Europe and we own some of the leading European schools. These include Colegio San Patricio, the world-class bilingual school in Spain; the leading international group in Spain, King's College; and the highest performing schools in Milan, St. Louis School and the International School of Europe group. We also have phenomenal schools in New Zealand and Australia, ranked in the top 10 in their cities, and we will continue looking for opportunities in the Asia-Pacific region.
Looking toward the future, what are your plans and priorities for the next three to five years as founder and CEO of Inspired Education Group?
Inspired Education Group has grown very quickly in the past seven years to become the second-largest global group of premium schools and we are very proud of the schools that are part of the group. It is still early days and we aim to continue serving our communities by providing the best holistic education.