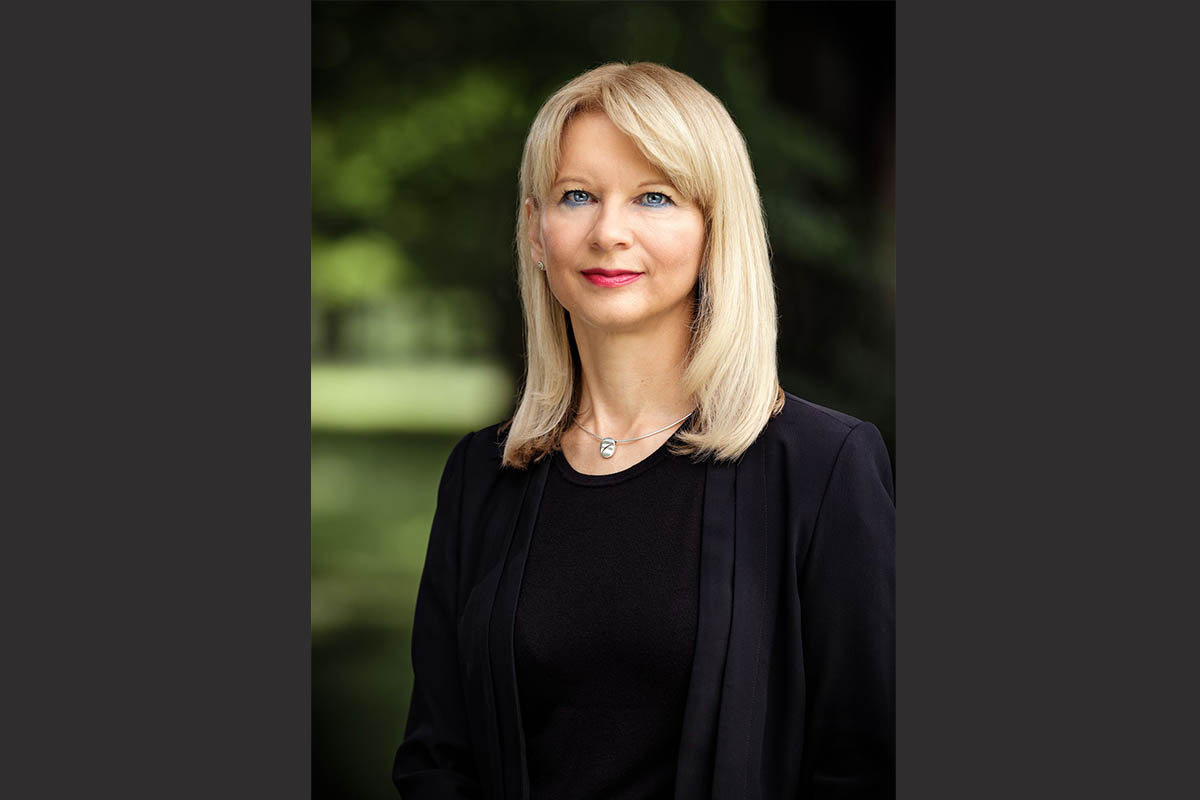 17 Nov

Tourism board highlights Slovenia's sustainability
Maja Pak, Director General, Slovenian Tourist Board, highlights the rebound of Slovenia's tourism sector and its newly enhanced strategy to market sustainable tourism as a key attractor to the forest-covered nation.
Can you give us an overview of Slovenia's tourism offerings and its significance to the national economy?
When Slovenia gained independence thirty years ago it became a newcomer on the world map of tourist destinations. Thanks to the efforts of the Slovenian Tourist Board (STB)—which celebrated its 25th anniversary last year—the country is now well positioned as a green destination in the heart of Europe. More than 60 percent of Slovenia is covered in forest, tap water is drinkable, almost 40 percent of the country is protected and we have a wide range of biodiversity. Slovenia is one of the greenest countries in the world and one of the most advanced in sustainable practices. Slovenians have always had respect for natural resources and we want to protect them as much as possible. Over the years we reached a strong consensus among stakeholders in the tourism sector to go green and develop Slovenia as a green boutique destination for demanding visitors seeking diverse active experiences. Sustainability is what connects all segments of our tourism offer; this is something we implement in every initiative we do. We are now a role model for best practices at a European level. In fact, some of the European Travel Commission's guidelines emerged from our model.
Tourism has a large economic impact on the country and represents 6.5 percent of our national GDP and 6 percent of all jobs. The tourism sector has high potential for growth. It contributes to the visibility and reputation of the country, the creation of new jobs, deseasonalization and the preservation of cultural heritage. Prior to the pandemic Slovenian tourism boasted years of constant growth in arrivals and overnights and has managed to position Slovenia as an attractive non-mass destination. In 2019 we recorded almost 16 million overnights, 72 percent of which were international overnights. Half of them were recorded in hotels and half of them in other accommodation such as campsites, private guesthouses and glamping sites. Almost 30 percent of all overnight stays were recorded in mountain resorts, 22 percent in spa resorts and 19 percent in coastal resorts. Our number one market in 2019 was Germany, followed by Italy, Austria, the Netherlands and Croatia.
How has the COVID-19 crisis affected Slovenia's tourism sector and how are the numbers rebounding as restrictions are lifted?
In 2020 we recorded 42 percent less overnight stays than in 2019. The number of foreign arrivals decreased dramatically by 74 percent. The foreign guest decline however was partially compensated by the growth of domestic tourism that generated 21 percent more arrivals and 33 percent more overnight stays than in 2019. Consequently, domestic guests generated almost 64 percent of all overnights in 2020, which was a large shift in the market share. However, this year we had a good summer season. Immediately after accommodation facilities opened, there was high demand and 27 percent more arrivals than in the summer months of 2020. We had 77 percent more foreign arrivals, although still 18 percent less than in the summer season of 2019. Nevertheless, it has felt like a light at the end of the tunnel. Predictions for the fall season are promising. Overall, we expect 11 percent growth in arrivals and 5 percent growth in tourist overnights this year, based on there being no lockdowns or further restrictions. We estimate we will reach our previous numbers in 2024.
How has the COVID-19 crisis changed STB's goals and what is it doing to regrow the sector?
Just after the pandemic hit, the STB, along with the ministry and tourist industry, defined a short-term recovery strategy based on five pillars. The first pillar is the provision of safe, sustainable and attractive experiences with healthy standards. The second deals with financial support from the government for companies. The government developed eight support packages and other measures amounting to €1 billion. They also handed out tourist vouchers, which stimulated domestic demand. The third pillar is monitoring changes in tourist behavior after the pandemic. We had previously defined target market segments for Slovenian tourism, but behavior patterns have changed dramatically. Even before the pandemic, we observed a trend towards authenticity and safety. Tourists wanted an authentic, individual and local offer, which is something Slovenia has been recognized for. During the pandemic these trends grew.
The fourth pillar involves maximizing the use of digital technology and tourism, not only in marketing, but also at the destination level. Digitalization is crucial in better directing tourism flows and making tourist products more attractive. For example, we can support safety through contact-less experiences at hotels through digital means. The pandemic showed us that big and drastic changes are possible. In the first months of 2020 after the pandemic broke out, we developed virtual platforms so that all our business events could be run online. The events were called Feel Slovenia Business Dates and Feel Slovenia webinars; they were designed to guarantee frequent and up-to-date communication with the professional public. We also launched the Feel Slovenia online training platform to stay in contact with travel agents and tour operators and to introduce them to Slovenia. They can also acquire I Feel Slovenia specialist titles. We received some awards for our virtual platform because they work nicely alongside our industry, athletes, culinary chefs and other stakeholders. The aim is to present Slovenia in as lively a way as possible on virtual platforms, with films and online sequences from the field.
The last pillar is building strong relationships with tourists and local communities through adaptive marketing. We focused first on nearby markets, such as Italy, Austria and Germany, as well as the domestic market. STB promotes Slovenian tourism at major international events, such as EXPO 2021 in Dubai, and sporting events, such as the Tour of Slovenia, the Giro d'Italia, Tour de France and the recent Tokyo Olympics. We also cooperate with outstanding Slovenian athletes, such as Luka Dončić, Tadej Pogačar, Primož Roglič and Ilka Štuhec in unique and innovative ways.
What specific campaigns has the tourism sector created and how have they improved your offerings?
Slovenia lives strictly by the principles of sustainability, which is something that really differentiates us from our competitors. Not only have we never developed mass tourism, but we have also designed concrete tools to cultivate green tourism. Slovenia has a love story with green that runs in its DNA. We love nature and activities in nature. We decided that we had to do something to maintain the beauty of our natural environment. We established the Green Scheme of Slovenian Tourism, a unique national comprehensive program that covers destinations and suppliers in the tourism sector. Under the common brand Slovenia Green, we certify destinations and companies that follow sustainable models under certain criteria. The scheme is a comprehensive model based on one hundred internationally compared criteria for sustainability synthesized by a special tool made by the organization Green Destinations. In just six years, we already have almost 200 destinations and suppliers approved under the initiative. Due to our efforts, Slovenia became the first green country in the world according to the Green Destinations Standard. We also earned a prestigious award from National Geographic for leadership in sustainability in 2017. Our systematic approach to sustainability has made us very visible. When destinations and suppliers enter the scheme, it takes them one year to receive their certification. It requires a learning process of how to be sustainable and develop green products. Through this model, every component in the sector can be included under the joint Slovenian Green umbrella.
Additionally, Slovenia Unique Experiences is a certification program for unique boutique experiences with local green character and an individual approach. As of now there are about 20 experiences, and we guide them in their approach to sustainability and five-star experiences so they can represent these values in their own way. It is a label awarded by STB that ensures local, authentic, unique, experiential, boutique, green experiences.
What are the STB's current aims in improving these sustainable elements in the tourism sector?
The main priority for destinations is to better manage themselves in cooperation with all stakeholders and to move from marketing to management. In other words, they need to better manage the tourism flows, engage directly with stakeholders and think about how the business can benefit communities. Green tourism is not only about the destination, it is also about better living for everyone. In our Green Scheme tool, there is a lot of data connected to the satisfaction of local communities; these people have a say in what is developed and express how satisfied they are with local tourism.
The next big issue that tourism has to deal with is coming up with better criteria to measure success. We are currently discussing new indicators. We want to put sustainability, inclusiveness and responsibility more to the fore. In November 2021, we will host the European Travel Commission's general meeting in Ljubljana. We will discuss these new indicators, amongst other things. We already had a first workshop specifically devoted to new standards in tourism with all stakeholders in attendance, such as representatives of destinations, companies, academia and ministries. We are now beginning to jointly draft our newest tourism strategies. We have a real opportunity to take a step forward towards sustainability and digital transformation. We are certain we can address recovery more efficiently by following the framework we put in place.
Additionally, safety has become a key priority, highlighted by the pandemic. Under the I Feel Slovenia umbrella we developed a new brand, Green & Safe, based on our Green Scheme but with strict safety standards. Its purpose is to reassure tourists that we prepare safe, attractive and sustainable offers for them. The label emphasizes high hygiene standards and sustainable recommendations for tourism providers and destinations with the aim of increasing guests' trust in Slovenia as a safe green tourist destination. Almost everyone in Slovenian tourism implemented Green & Safe into their communications and other activities. Slovenia was among the first countries to receive the global safety stamp, Safe Travels, from the World Travel and Tourism Council.
What has the STB done to promote Slovenian cuisine to international markets?
In the past two years we have focused on gastronomy. Slovenia has developed into a top sustainable gastronomic destination. Three years ago we applied for the European Region of Gastronomy title, which Slovenia holds in 2021. One objective was to attract the most prestigious gastronomic guides to Slovenia, such as Gault Millau and Michelin. Slovenia earned its first Michelin stars in June 2020, which was a massive motivation for our restaurants, chefs, farmers and everybody that is connected to the sector. Just a few weeks ago another Slovenian restaurant earned a star; we are absolutely thrilled. The 2021 edition of the Michelin guide features a total of 53 Slovenian restaurants.
What differentiates us from other markets is our systematic approach to gastronomic sustainability. Last year Michelin gave a green star to six restaurants in Slovenia; it is not very often that Michelin gives those awards. In 2021 we also introduced a Slovenia Green Cuisine label to restaurants under the Green Scheme brand. To qualify, they must strictly follow sustainable criteria, such as use fresh local ingredients and have very short supply chains from the fields to plates. They must also use fresh drinking water and have no single usage of plastics in their operations. Our farm-to-table philosophy along with the use of locally produced ingredients has raised Slovenia's profile; we are quite competitive in this segment. This year, Conde Nast recommended Slovenia as the number one destination for people to visit due to our sustainable gastronomy and sustainability efforts.
What is Slovenia doing to market its tourist packages and cultural identity?
STB carries out many promotional activities through digital campaigns on channels with the largest reach, campaigns in outdoor advertising and print media. We cooperate with established media outlets and influencers and organize and participate in international trade fairs and digital workshops. We organize study visits for travel agents and media representatives. STB runs ten Feel Slovenia social media accounts, which now have two million followers. Last year we had a record of 4.6 million interactions on posts, which was a steep increase. There was a huge shift in our efforts towards digital because in-person events were not possible.
In 2020 we ran a promotion on the domestic market for the first time. Before the COVID-19 pandemic our role was only to promote Slovenia abroad. However, last year we created a national activation stimulus campaign entitled Now is the Time, My Slovenia. We invited all inhabitants to stay in the country and explore Slovenia. This along with the government's tourism vouchers caused a huge increase in our number of domestic tourists. The whole industry joined forces in a kind of zero-budget nationwide campaign. We invited all companies, destinations, tourism workers, celebrities and media. We developed a unified message that could be modified slightly so that each participant could invite tourists to their destinations.
How inclusive is the Slovenian tourism sector in terms of gender?
Tourism is a sector with a majority female workforce worldwide. In Slovenia, the majority of the workforce in tourism is represented by women. In fact, 90 percent of the STB are women. This is linked to our strong social and communication skills, our strong commitment and emotional attachment to our work and our ability to adapt quickly. Tourism is one of the most dynamic industries in the world. As tourism is one of the sectors strongest hit by the pandemic, women in Slovenia and abroad have felt the social and economic shock strongly. At the same time, the post-pandemic era has presented us with an opportunity to further empower women. Every change or crisis is also an opportunity to grow, change and adapt. We must all look for opportunities now to change things for the better.