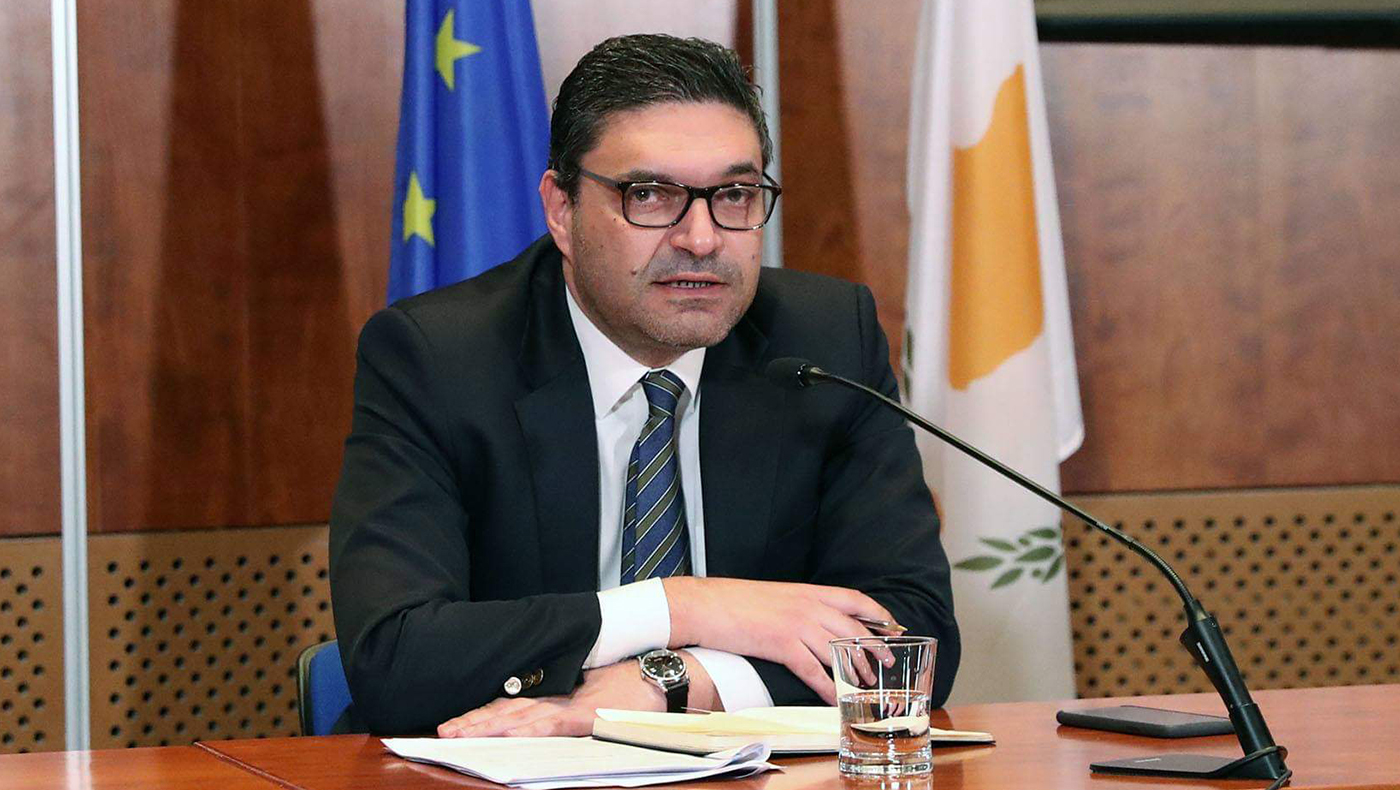 30 Sep

Cyprus: A safe and trusted European destination for investors and visitors
Constantinos Petrides, Minister of Finance, explains how strong macroeconomic fundamentals and fiscal policies have helped free the Mediterranean country from COVID-19
Cyprus has received global praise for its effective handling of the coronavirus crisis. Having overcome the healthcare challenge, today your government's focus is on reactivating the country's economy. What were the key elements that combined to allow Cyprus to tackle this crisis so effectively?
 It is true that we have contained the spread of the virus and it would not be an exaggeration to saythat we are a pandemic-free country today. This is attributed to the fact that the government took early preventative measures. Our philosophy was that those early measures would mitigate the economic effects of COVID-19 in the medium and long term. As a result, we have been able to lift the restrictions we put in place quickly and we are seeing the first signs of our economy reactivating, which is positive news. There is clearly an uncertain parameter for the economy this year, which is external demand for tourism, as that does not depend on our success but on the external environment. I am optimistic that, due to our success in containing the virus, we will move forward and be able to promote Cyprus as a safe destination for those tourists who want to enjoy a vacation in a beautiful and secure Mediterranean environment.
In April, you laid out a path to economic recovery for Cyprus that consists of three stages. What are the key fiscal and macroeconomic elements of your plan to stimulate the economy?
 We took early fiscal measures from the very beginning of the crisis and the fiscal stimulus package we have put in place accounts for 6.5 percent of gross domestic product (GDP)—that is over €1.5 billion. When added together with the liquidity support being provided, it accounts for about 15 percent of GDP. Our policy was to sustain disposable income by supporting salaries and so a large part of our fiscal stimulus went to income support measures for employees who had stopped operations due to businesses being in lockdown.
On the other hand, we have invested in healthcare. 0.5 percent of GDP was allocated to strengthening the capacity of Cyprus' healthcare system by, for example, increasing our number of intensive care units and by conducting the highest number of tests for coronavirus per head of population in Europe. This gives us certainty about having a complete picture of what is happening with COVID-19 in Cyprus and we are one of the very few countries that is now able to trace every single infection.
On top of that, we offered liquidity measures, such as subsidizing the interest rate for new business loans, VAT referrals, security payment bank referrals and so on. All of these measures helped the economy to remain resilient during these past months of total lockdown.
On 9 June, Cyprus was one of the first countries in the European Union (EU) to welcome back tourists after its confinement period ended. With a selective list of safe countries that visitors can arrive from, which will be revised periodically, Cyprus' tourism industry is optimistic about rescuing 2020'ssummer season and the recent announcement that WizzAir will start using Larnaca International Airport as a base to serve seven other countries from July is a strong vote of confidence. How is the Ministry of Finance supporting tourism in Cyprus and helping the sector to get back on its feet?
 Tourism is one of the major pillars of the Cypriot economy and that is why we decided, from the beginning of the crisis, to support the sector. Firstly, all employees in each part of the industry were assisted through income support schemes, which has meant that the tourism sector has seen no layoffs at all to date. Secondly, we are continuing with these income support measures, despite the restrictions being lifted, because there is still some uncertainty for the sector. Moreover, we are supporting airlines operating from Cyprus' airports and, to provide certainty to international travel agents, clients and tourists, we have also introduced a state-guaranteed compensation scheme with vouchers.
At the Eurogroup level, there has been some discordance among members about how to tackle the economic impact of COVID-19. You have spoken about the risk of an asymmetrical recovery, as different sectors and geographic regions were affected harder than others. In your opinion, what critical factors should be prioritized in order to avoid an asymmetric recovery in Europe? 
The pandemic was an asymmetric event for all countries but what we have to ensure is that the recovery is not asymmetric as well, because that would result in a real threat to the single market, which is the principle of the EU as it operates right now. I must express my satisfaction with the European Commission's proposal regarding a recovery plan—I think it is both ambitious and balanced.
We have to make the details of that plan effective as soon as possible, taking into consideration the need to target measures to countries and sectors that have been most affected, such as tourism, shipping, transportation and small- and medium-sized enterprises. We should also take into consideration the fiscal space between EU member statesand not impose strict conditions. I am positive that we will find consensus on these things in the coming weeks at Eurogroup level and within the European Council, so that we can move forward to facilitate a smooth economic recovery among the member states.
Why should foreign investors continue to see Cyprus as a safe and lucrative investment destination and will adapting to the post-COVID environment open up new opportunities for those investors?
 Cyprus' economy has proved its resilience. We had a deep crisis back in 2013 and came out much stronger from that. The resilience of Cyprus is shown by the structural characteristics of the economy: the fact that unemployment decreased by 17 percent to just 7 percent within five years and our economic growth rates exceeded 4 percent for a period of five years, for instance. Our correction of all fiscal imbalances and record of fiscal surpluses also gives investorsconfidence in the flexibility and credibility of the Cypriot economy. This is the way we move forward.
Our economy offers comparative advantages to investors in a wide range of activities, including research and development, education, renewable energy, real estate, tourism and shipping. We also have a strong banking sector now, with excellent liquidity that represents another reassurance factor for investors, highly skilled human capital and good infrastructure. On top of all that, we have a very friendly tax regime.
The Cypriot economy has demonstrated flexibility and a track record of fiscal consolidation that allowed us to fight the epidemic successfully. The civil service, government and country have responded very well in fighting this invisible enemy. We have proved that Cyprus is a safe, worthy and trusted destination to do business, and the government ishere to safeguard this environment for upcoming visitors and investors.
Minister, as we stand in solidarity with those who have been most affected by the virus, it is time to also reflect on the lessons learned from the crisis. What have been some of the key lessons in your view?
 One of the major lessons learned from this pandemic is not to fall into the trap of populism. We have to follow fiscal macroeconomic policies because, when you have strong macroeconomic fundamentals and healthy fiscal balances and finances, you have the strength to fight an unpredictable crisis—as Cyprus has demonstrated during this pandemic. There is a second lesson for Europeans. When this crisis is over, we have to readdress European integration and the complexion of the single market in order to give more tools to European institutions so that they can intervene in times of crisis. We have to move forward with the integration of the EU—COVID-19 has demonstrated that we had forgotten the weaknesses associated with not having completed the project.